Vandaag zouden we met Herman en Ria naar de Tong Tong Fair (voormalig Pasar Malam Besar) gaan. Helaas kon dat niet doorgaan omdat Herman ziek is. Heel jammer!
We hadden al kaartjes, dus we hebben besloten om toch te gaan, en ik heb mijn collega/vriendin Lixin gevraagd of ze zin had om mee te gaan. En dat had ze.
We spraken af op het station en ontmoetten Lixin en haar zoontje Noa bij de infobalie. Rustig wandelden we naar het Malieveld. We konden zo doorlopen omdat we al kaartjes hadden, en al snel waren we in Indonesische sferen.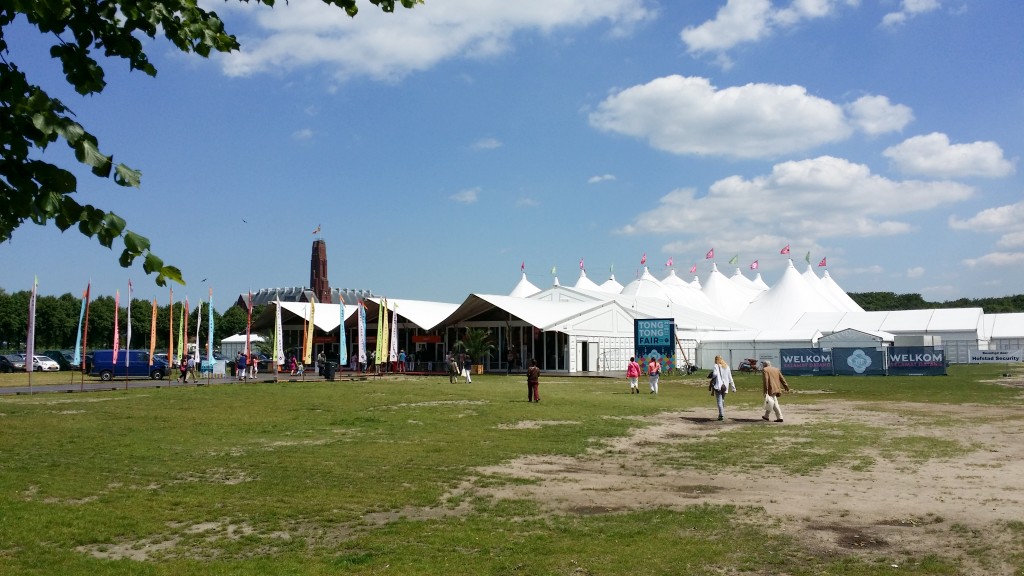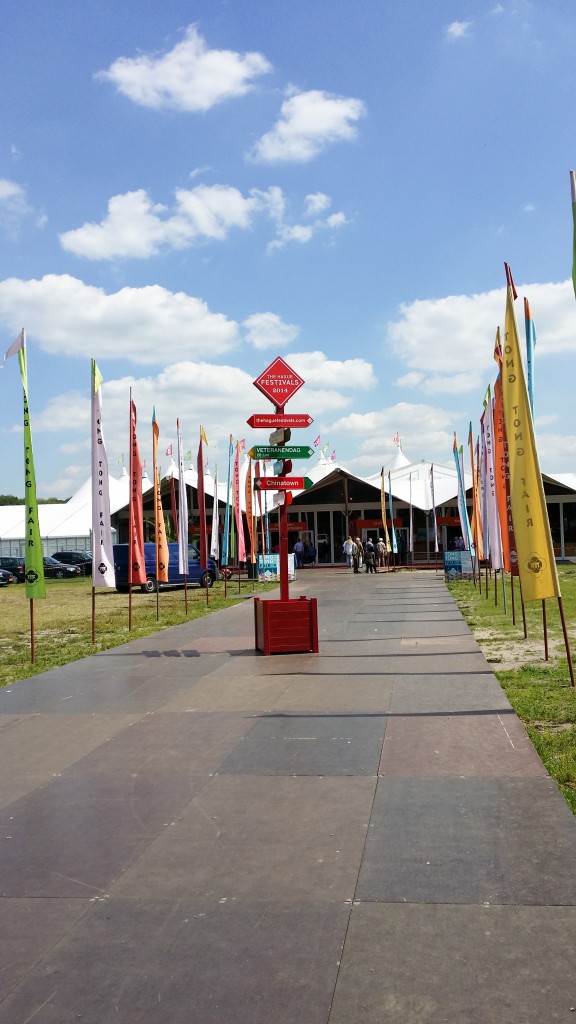 We kwamen langs een danser die een workshop gaf in Balinese dans, inclusief de wiebelende nek, heel elegant en leuk om te zien! We liepen daarna naar de tent waarin de restaurantjes waren opgezet, omdat we wilden lunchen.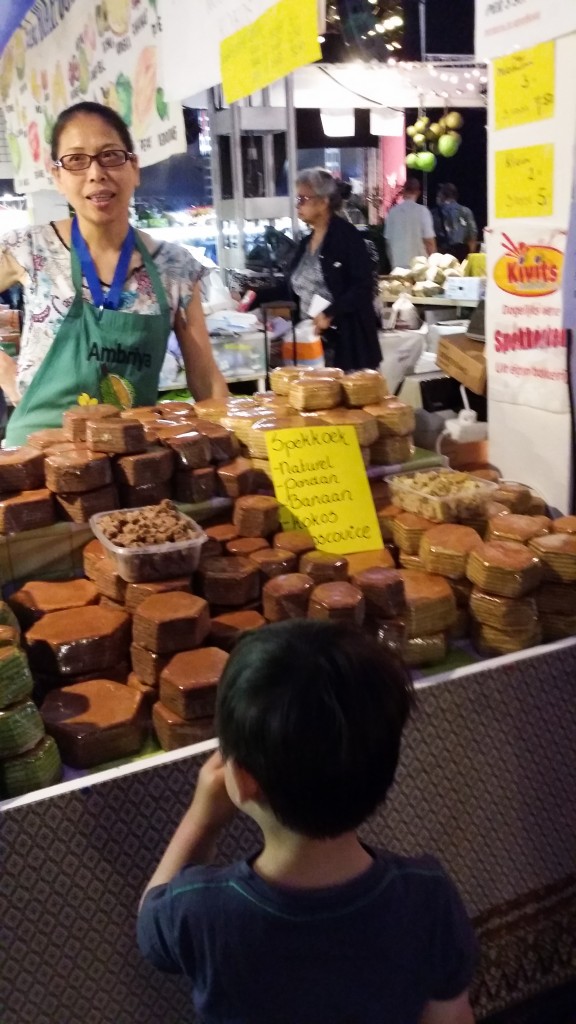 We streken neer op één van de vele terrasjes en bestelden onder andere Gado Gado, en het smaakte heel goed. Het enige minpunt was het plastic bestek – gemakkelijk voor de organisatie, maar niet zo fijn om mee te eten.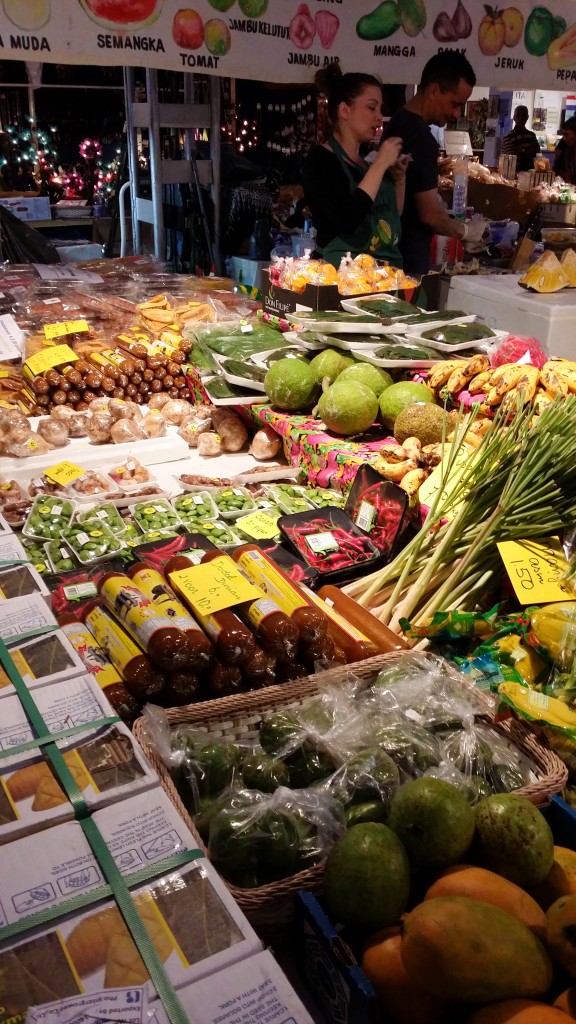 We wandelden nog een hele tijd rond. In de centrale tent waren diverse shows, onder andere modeshows en dans, te zien. Er waren enorm veel standjes met wierook en dergelijke, of met verse exotische heerlijkheden.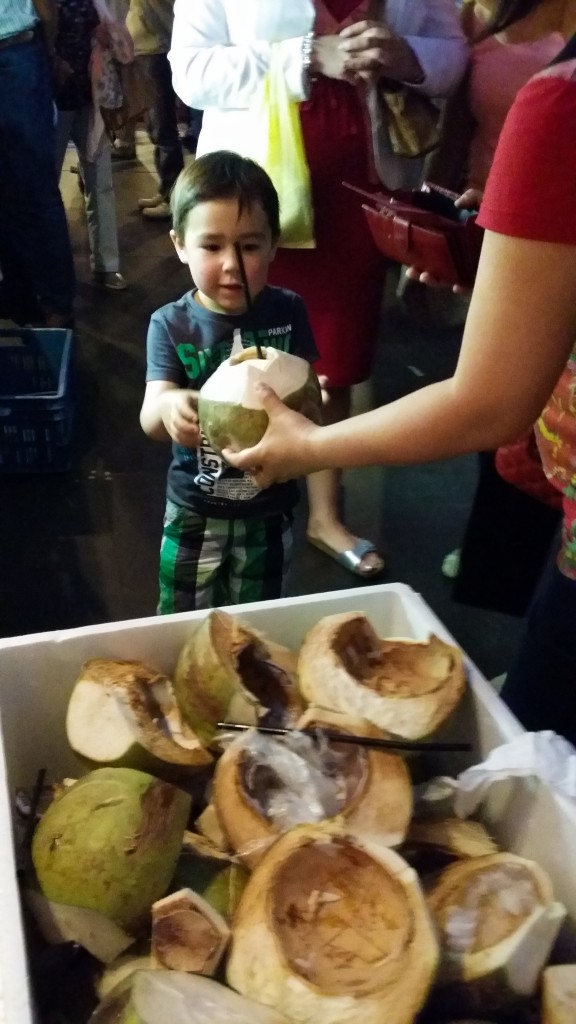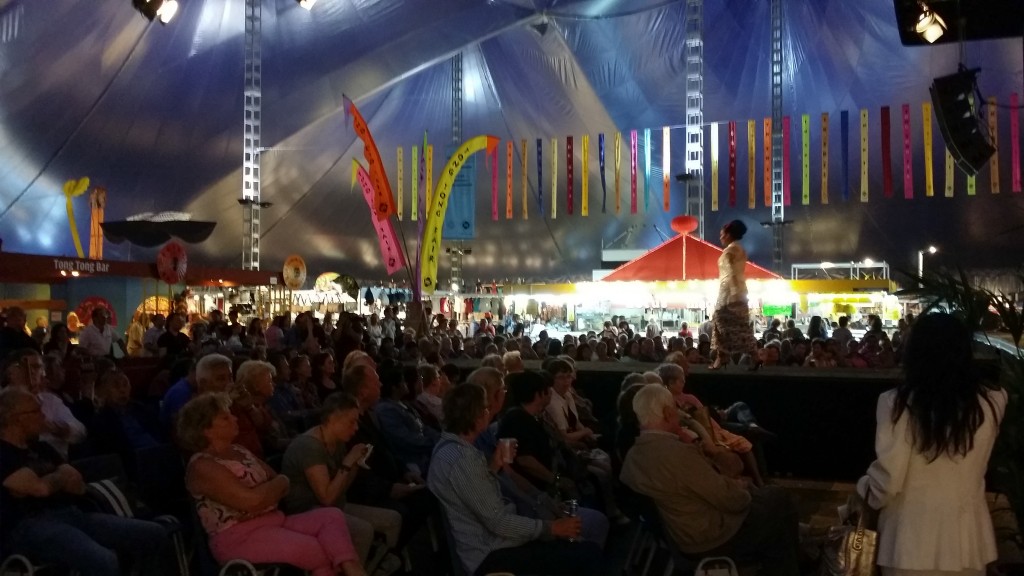 We konden geen weerstand bieden en kochten een lekkere spekkoek om mee te nemen. Ook heb ik nog een sapje gedronken van ananas, mango, sinaasappel, banaan en pandan, en dat was verrassend lekker.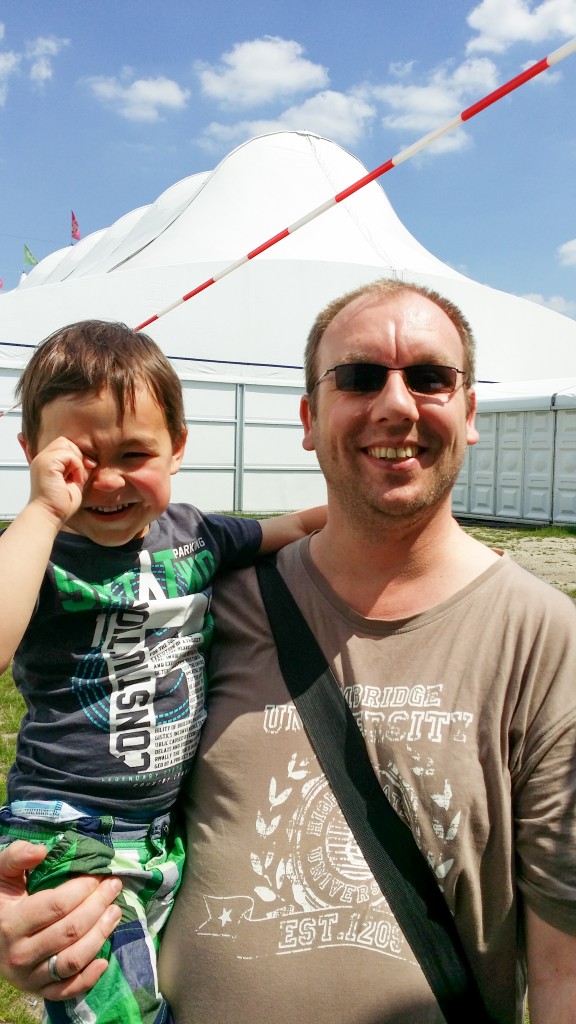 Na een paar uur waren we wel moe van alles wat er te zien was, en van alle mensen – het was best wel druk – dus we besloten om ons sapje mee naar buiten te nemen en ergens in de schaduw op te drinken en wat uit te rusten.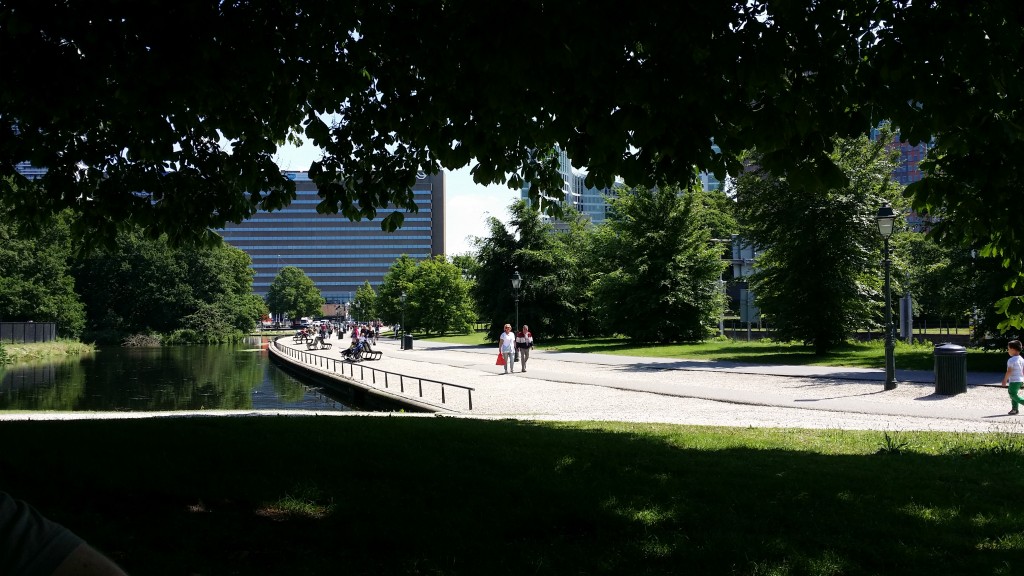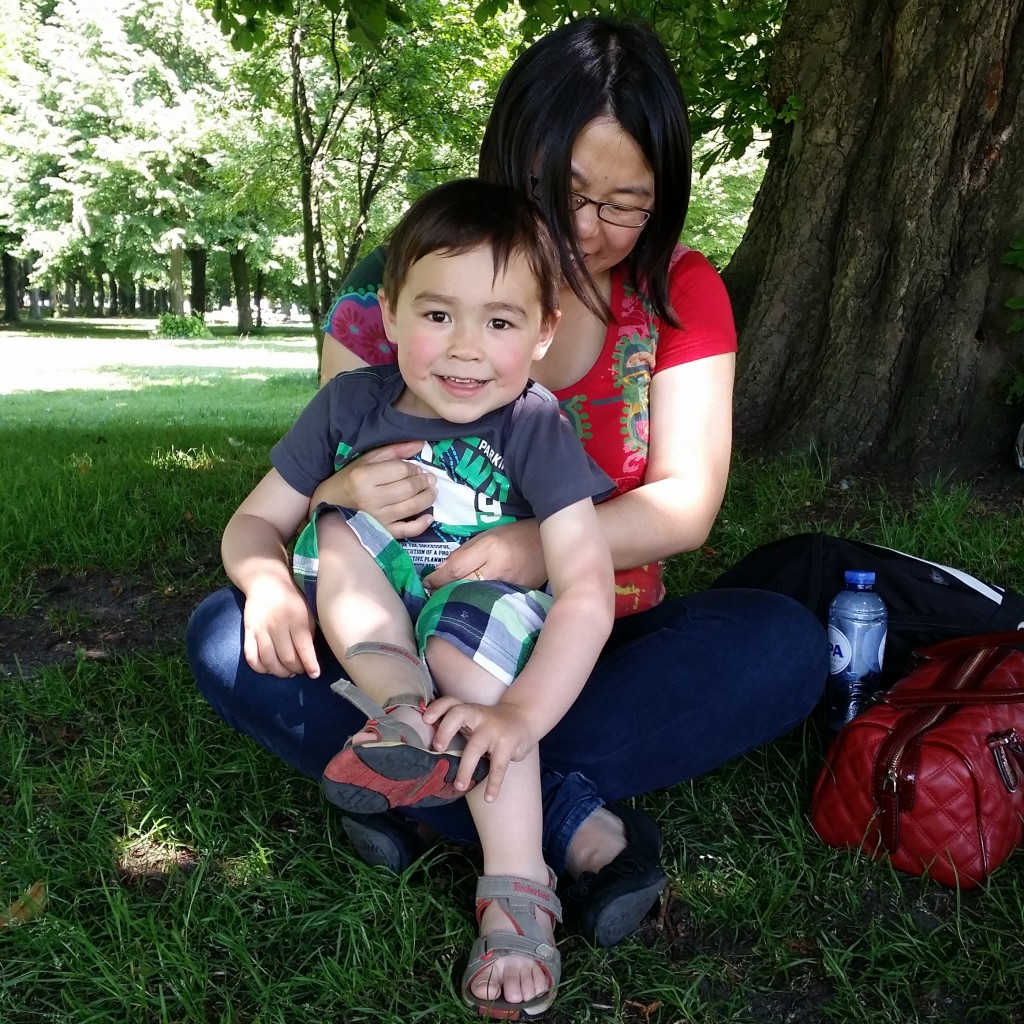 We vonden een mooi plekje onder een boom en genoten van de rust. Noa was helemaal gek op David en had de tijd van zijn leven. Het was reuzegezellig!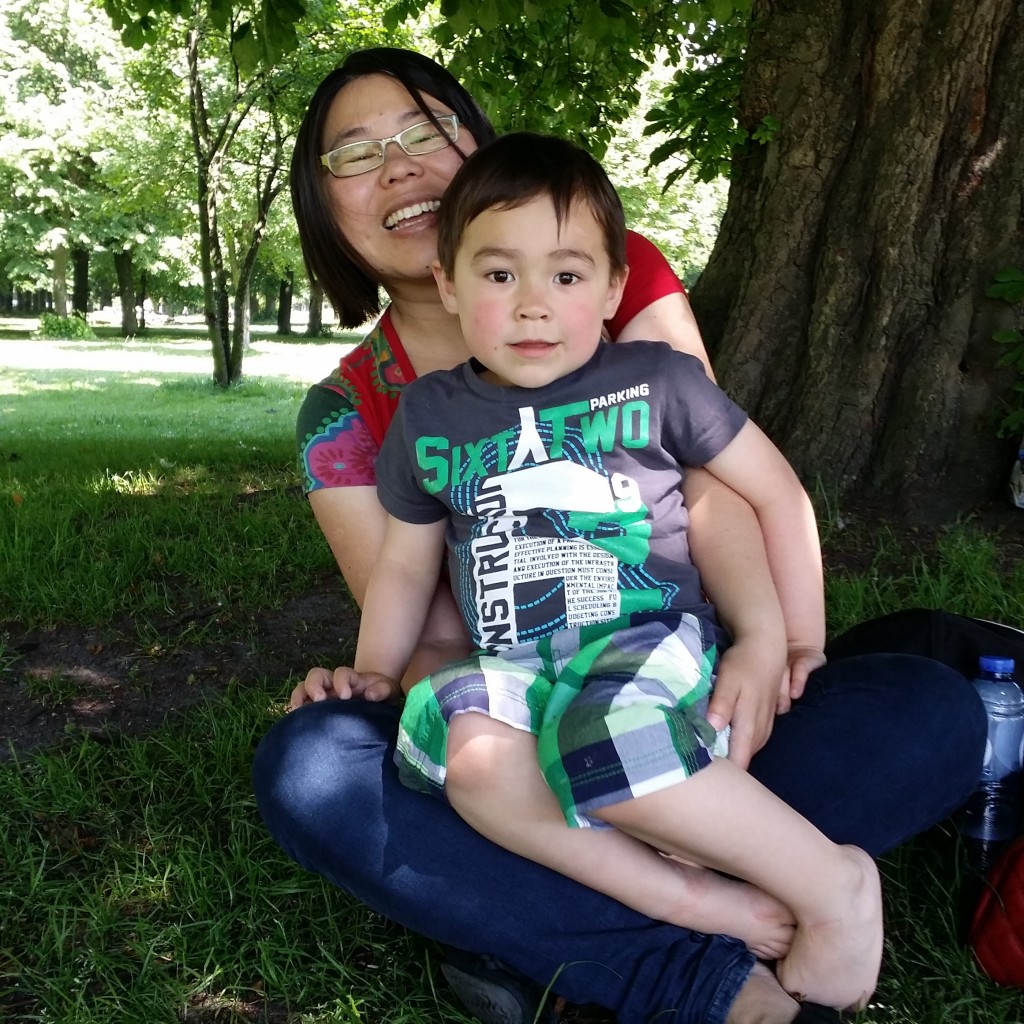 Wat ik heel leuk vind is dat Lixin nu behalve een fijne collega ook een goede vriendin is geworden. We zijn enorm verschillend met onze verschillende culturele achtergronden, maar dat is juist leuk en interessant. Vandaar vandaag een foto van Lixin!