Today I continued my work on my Brooklyn handbag. Last week I had cut out all the pattern pieces and added interfacing. One pattern piece was not done yet, the bottom reinforcement, because I didn't have the material for it. I ordered it this week and today I cut out the piece. I used my iron to press it onto the bottom outer piece. It is much sturdier now.
Some of the faux leather pieces had to be lightly glued together before sewing them into place, so I took care of that. Adding some glue makes sure that they don't move during sewing.
Then I picked up the foam pieces to zig zag around their edges to make the transition more smooth. I put the purple thread on my machine and then I found out that the spool was too tall! Oh no.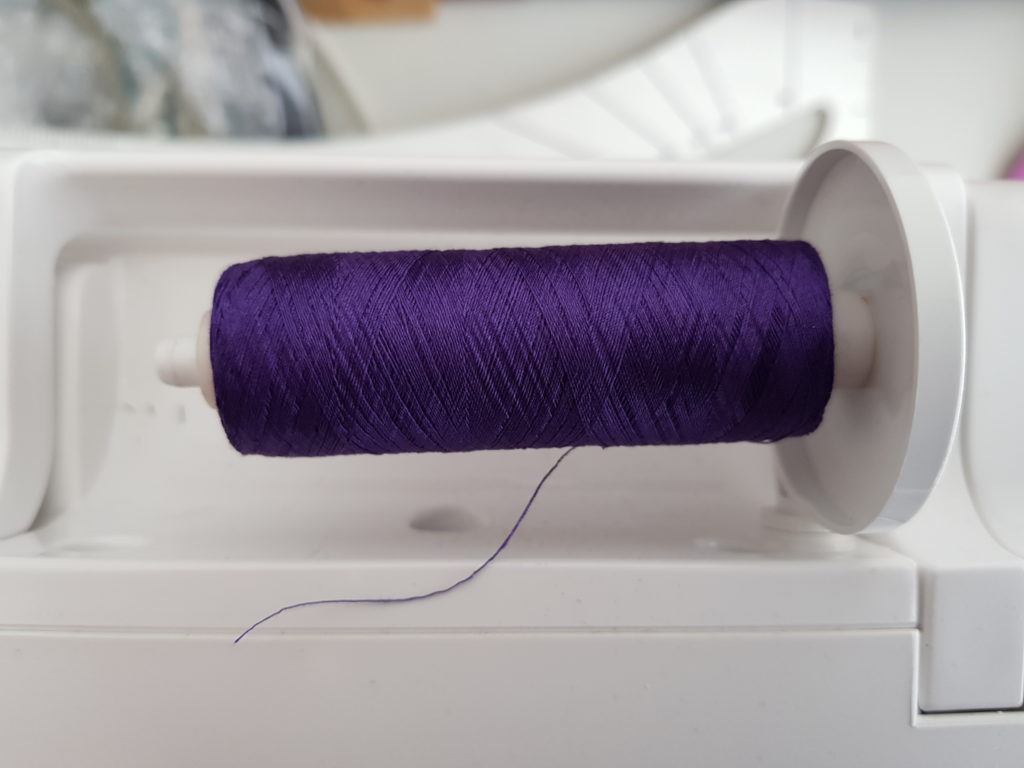 What to do? I was at a loss at first. Winding the thread onto another spool manually? Order different thread somewhere?
Then I got an idea. I could use my old sewing machine and put the spool on the vertical stand. Then I could put an empty spool on the bobbin winder and see if that would work.
The resulting spool is not as neatly wound as a store-bought one, but hey, if it works I'm happy!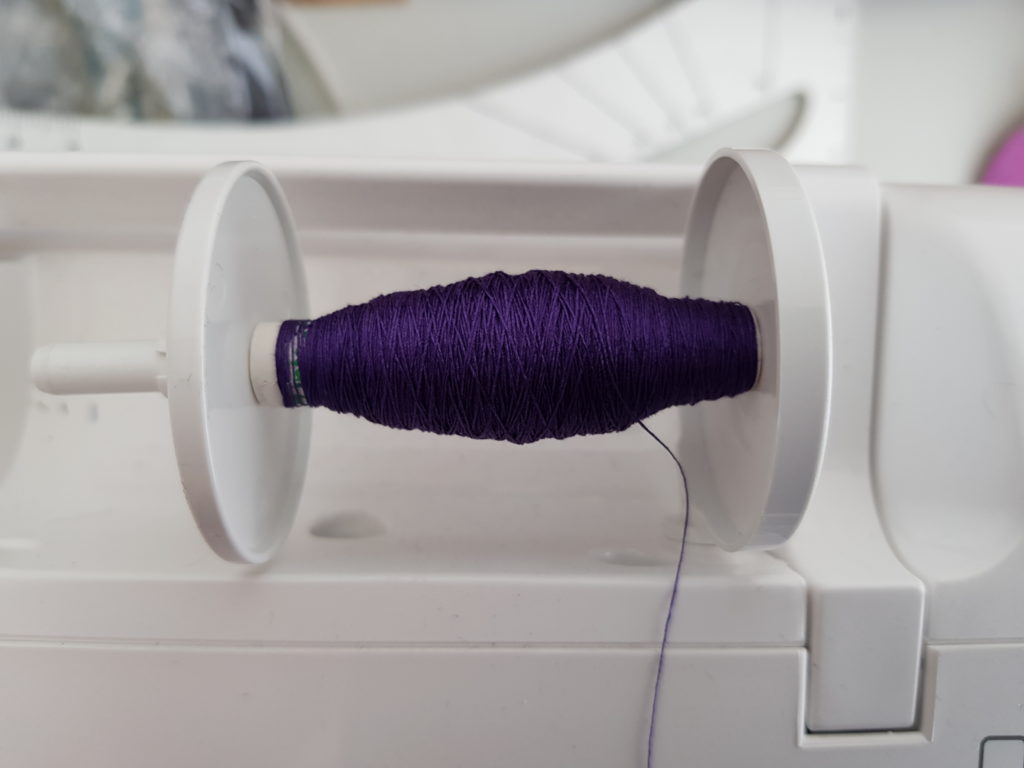 I finally could start sewing some stitches. First, I tried some settings on some spare foam to make sure that everything was set up correctly. I chose a wide zig zag stitch to flatten the edge. Then I noticed something.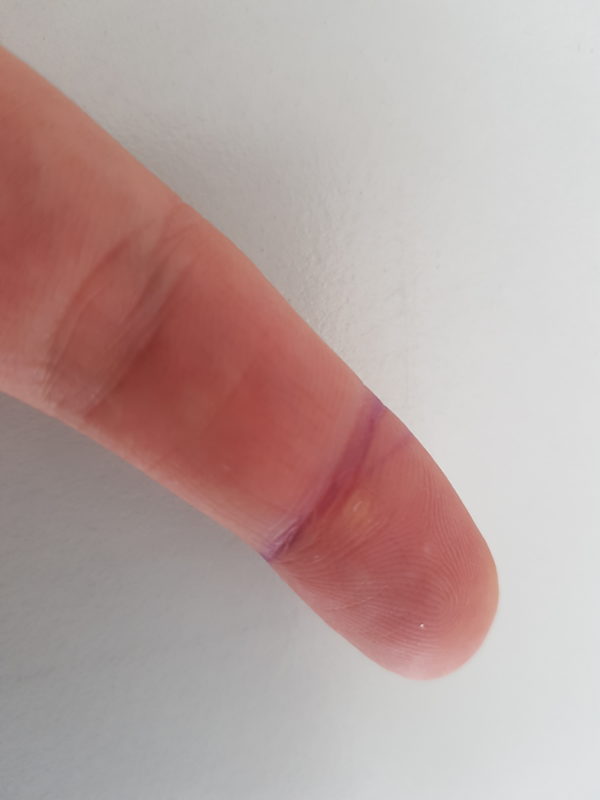 The thread had bled on my guiding finger. Hmm. Oh well, it's going to be a bag, and I won't be washing it, probably.
The next step was adding some fusible web and basically glue the foam pieces onto the back of the outer fabric pieces. Then another layer of interfacing was to be put on top of that, sealing the foam piece into place. I had to do something similar for the bag bottom piece. So in the end, there was more cutting and pressing and cutting and pressing.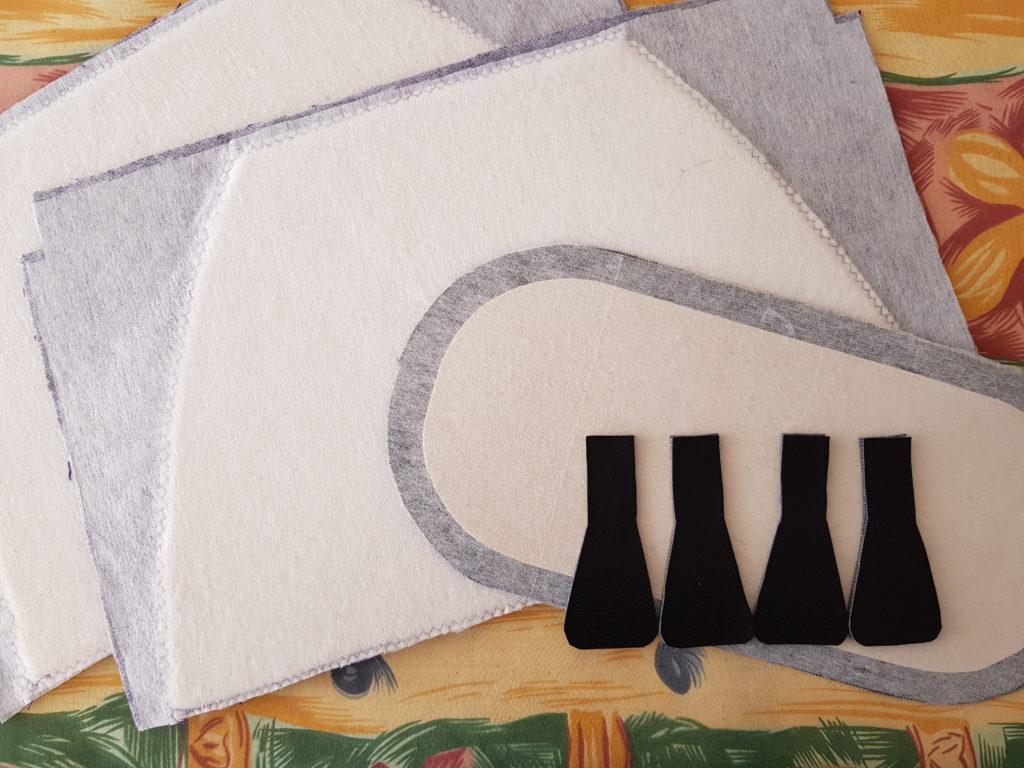 I was already quite fatigued, but I decided to do one more thing (also because I had hardly sewn a stitch… again!). I took some waste faux leather and tried out sewing the purple thread on it. I also experimented with sewing multiple layers, to get a feel for what my machine can do.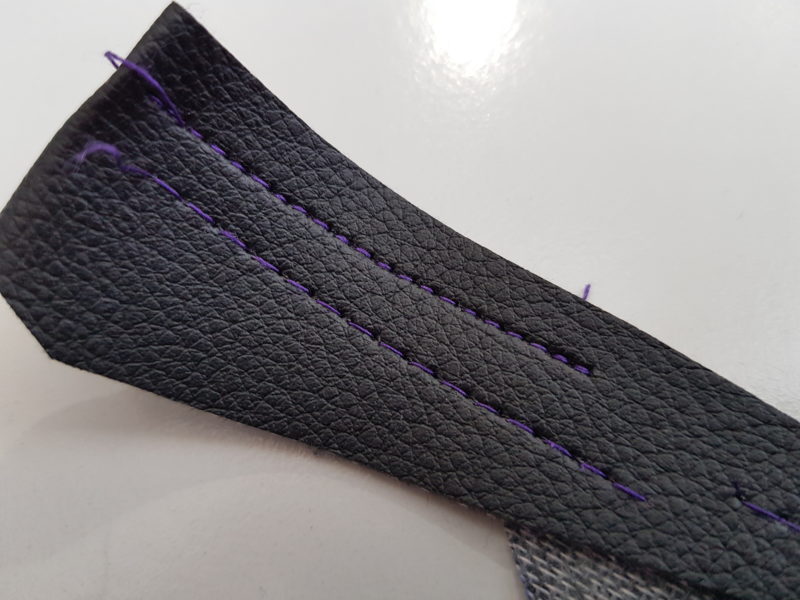 The purple thread is quite dark, so you don't immediately see that it isn't black, but it adds some subtle colour that I like. I decided to use a fairly long stitch length, because it looks better.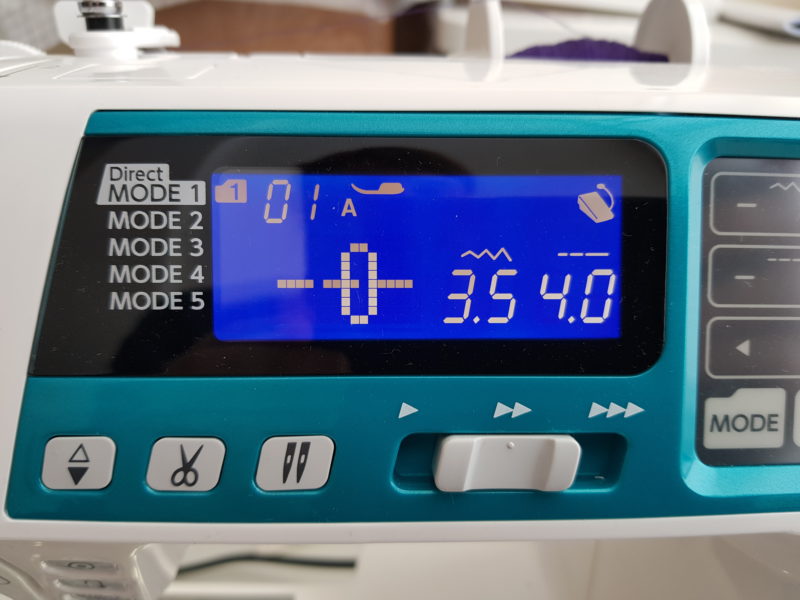 And that was it for today. I'm quite tired now, so I'll continue working on this tomorrow. Looking forward!