Last summer, the owner of Schaap & Draak announced that she would be creating a fibre advent calendar this year. She did it once before, but I missed it last year. This year she planned to create 8 calendars, so it was a very limited edition. She wanted to keep it small because dyeing all that fibre is a lot of work. I managed to snatch one calendar up before she sold out.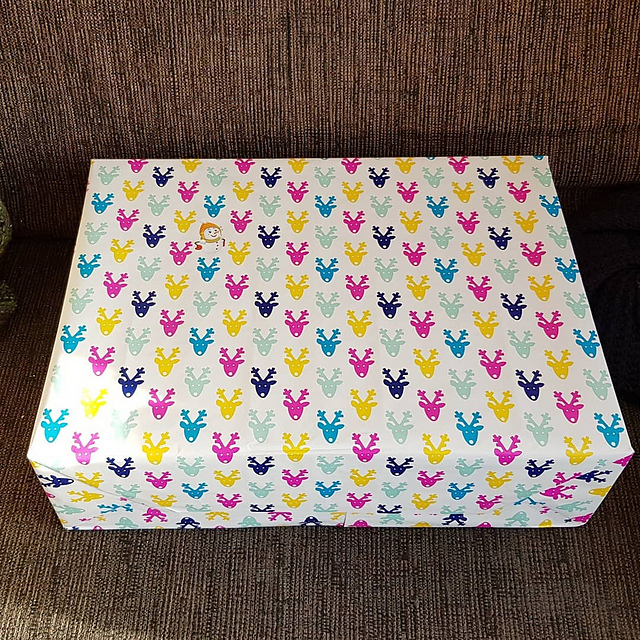 The calendar arrived a month early, but I had to wait until December 1st to open it. I hid the box in the back room to make it easier to resist the temptation of taking a quick peek at what was inside. Then, finally, it was the first of December, and I was allowed to open it.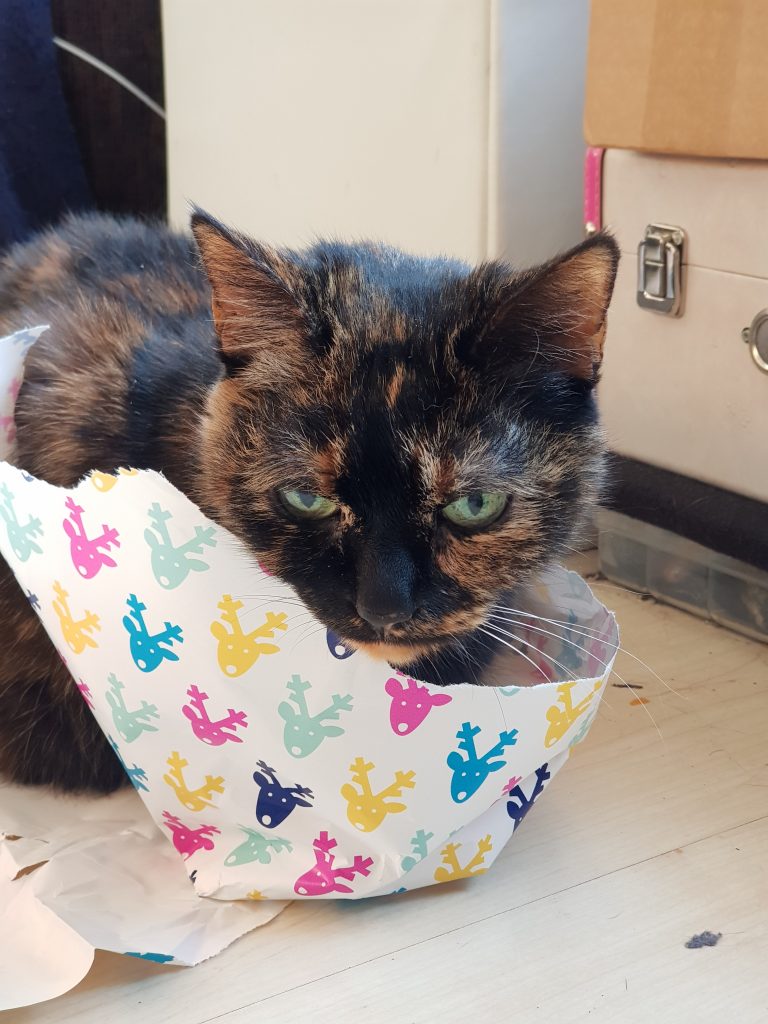 When I opened it, there were some fun drawings on the box itself (by the dyer's child) and inside I found 24 small, festive bags, tied up with ribbons. Each bag had a number on it. Of course I had to sort them first. Not only could I now admire the wonderful content of the box, I was also allowed to open the bag for day 1! It contained some lovely blue fibre.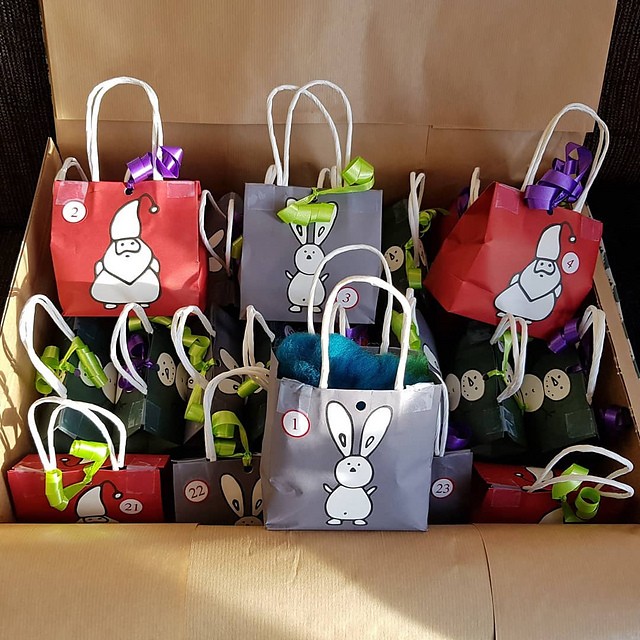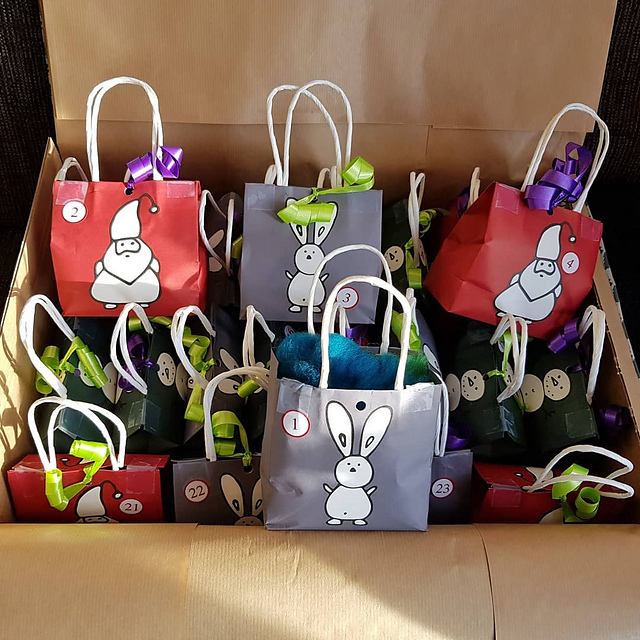 Day after day I opened a bag in the morning. I came across many inspiring colours and fibres. Most were merino, silk, and/or BFL. On some of the days there was a small extra present, for example, some pepernoten at Sinterklaas. Some of the fibre came as a mini batt, some came as rolags.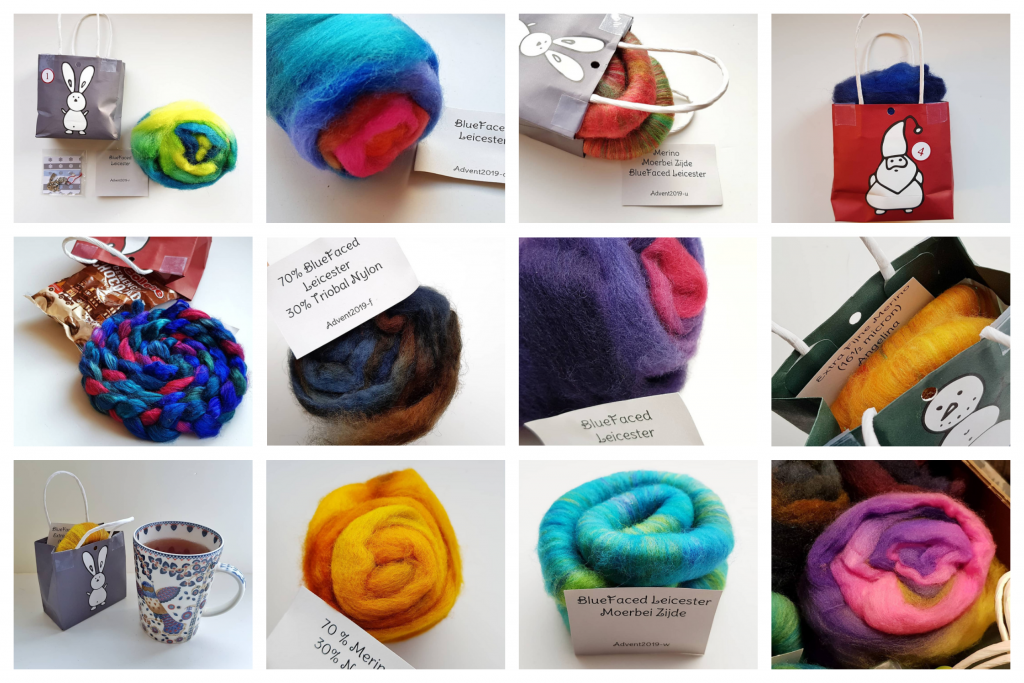 I was really looking forward to opening a bag every day! My collection grew and I loved all the full, custom colours. I didn't start spinning yet, because I was still in the middle of my Greenery project. Besides, I would like to get the whole picture of what was going to be available to see what I wanted to combine in a project.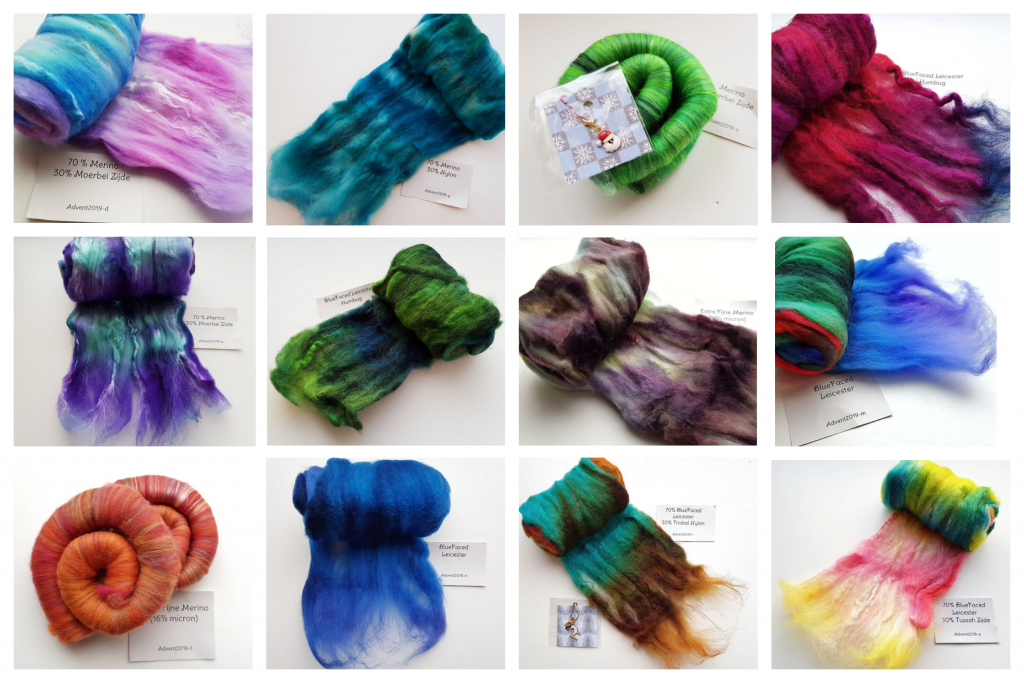 In the end, I had a wonderful collection of 24 beautifully coloured fibres. And now that my spindles are empty again, I can start spinning the advent calendar loot! I'm leaning towards spinning the rolags first and combining them in colourwork mittens.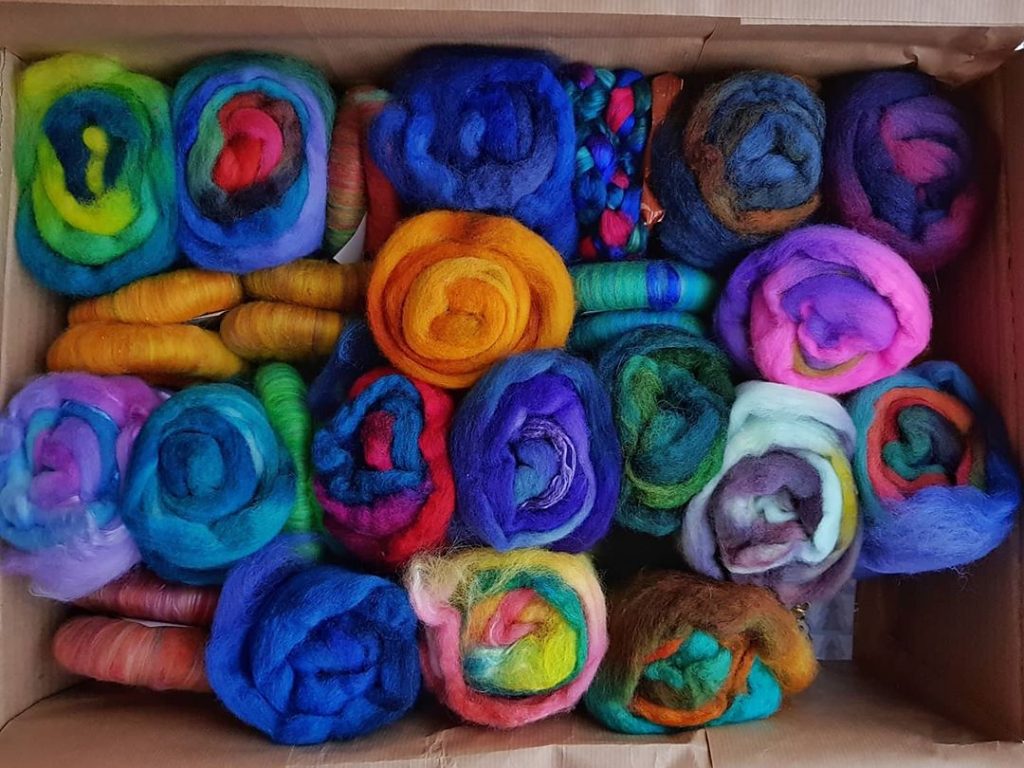 I'm going to keep an eye on Schaap & Draak to make sure that I can order another calendar next year. This year has been fun and I love what I got. Her dyeing is beautiful and saturated and her colour combinations are great. I can highly recommend her!