It has been a while since my last post, and with good reason: I was on holiday! My husband and I went to Germany for two weeks, to a holiday house in Hessen, next to the Kellerwald-Edersee nature reserve. We had a good time. We didn't do much at all and that was the whole point. We needed a break.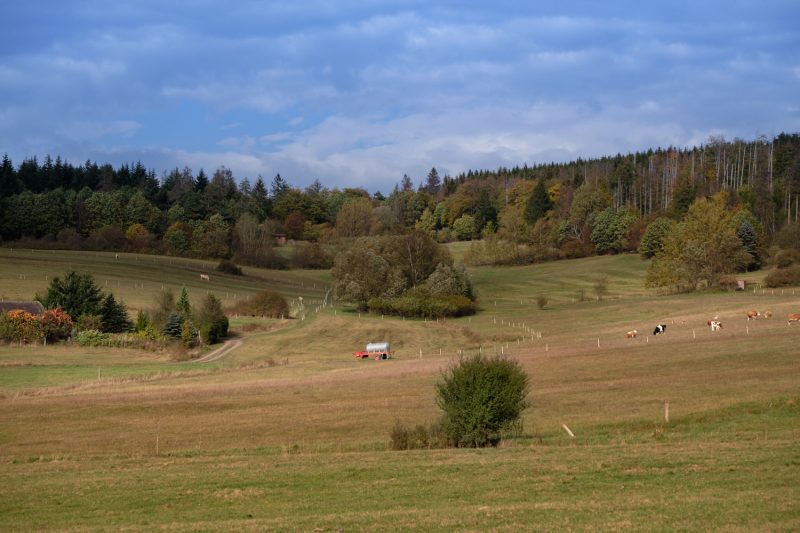 During the first week of the holiday, we barely left the house. We did visit the supermarket to get food and indulged ourselves with German cookies and chocolate. We didn't feel like doing anything, even cooking seemed too much work. Fortunately, we managed to prepare some semi-healthy meals. I recognised this from previous years. We usually don't eat well at the beginning of the holidays, because we're done with expending energy. Making healthy choices costs energy. I know that after a while, we start feeling better and suddenly we won't want to eat Hanuta's for breakfast or Kuchen for lunch anymore. So I decided to go with the flow and let myself go a bit. No calorie counting, and welcome, carbs!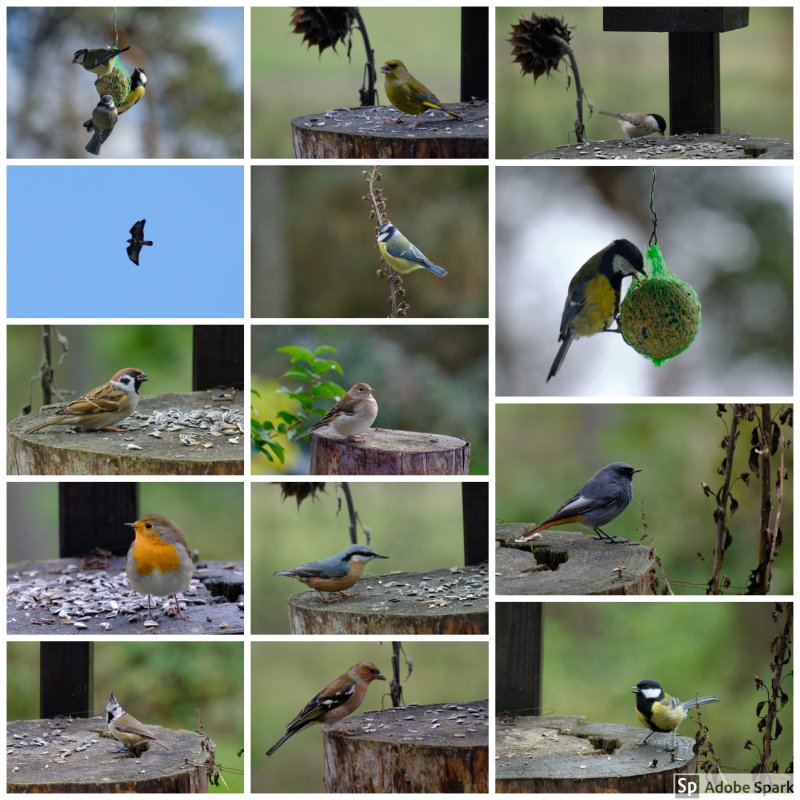 I was busy with something, though, in those first few days. Spotting birds! I left some food out for them daily and sat down with my camera and telelens to capture the visitors. There were lots of tits (great and blue), sparrows, some finches, robins, and more. Very entertaining!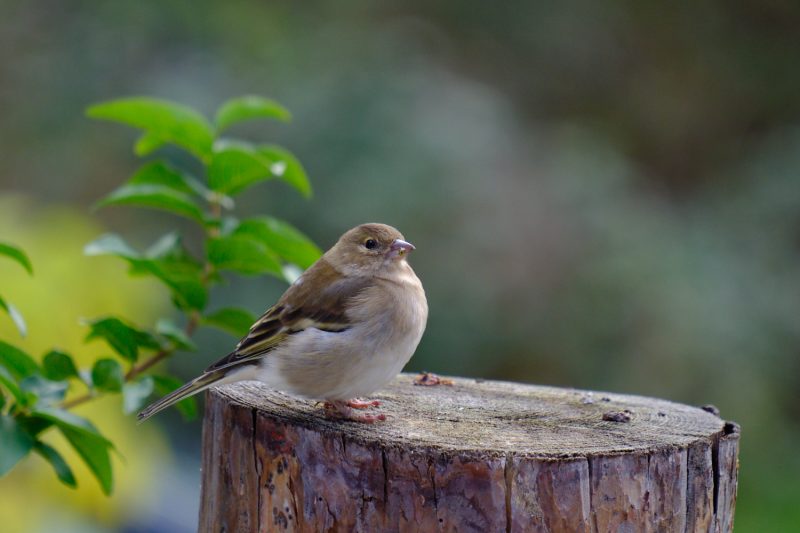 One of the birds is still a mystery to me. It looks like a fat female sparrow, but its wings have bits of yellow on them, which makes me think that it might be a finch. Its fluffiness could also mean that it's a juvenile bird. What do you think? Here's another picture of the same type of bird (I think), where you can see the yellow bits on the wings: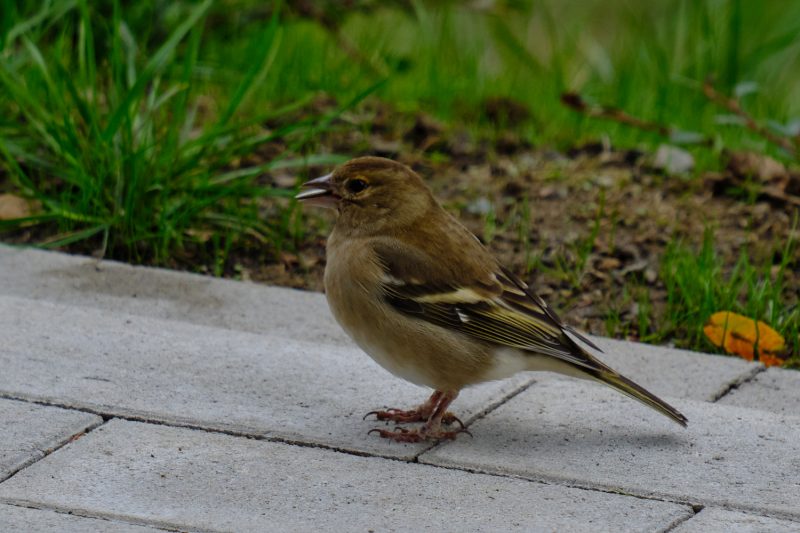 I think that this is the female finch, and the other one is a young finch. But hey, I'm no expert.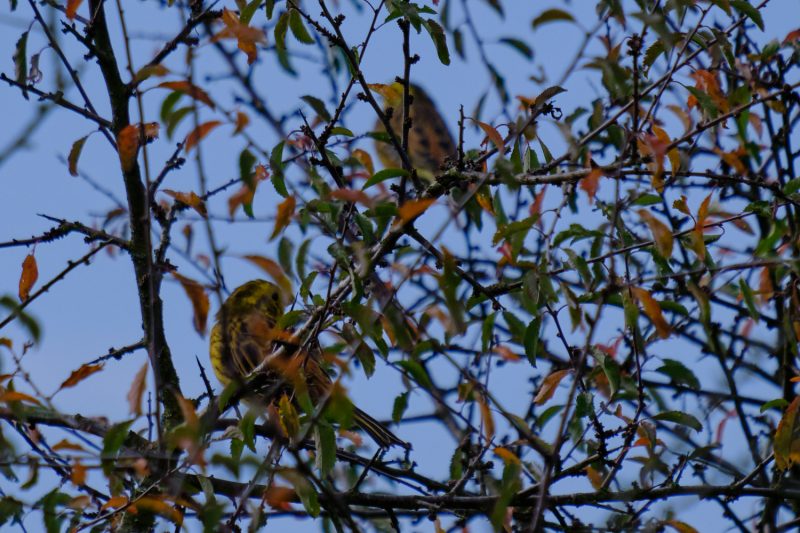 And these pretty yellow, spotted birds could be siskins… unfortunately, I don't have a better picture.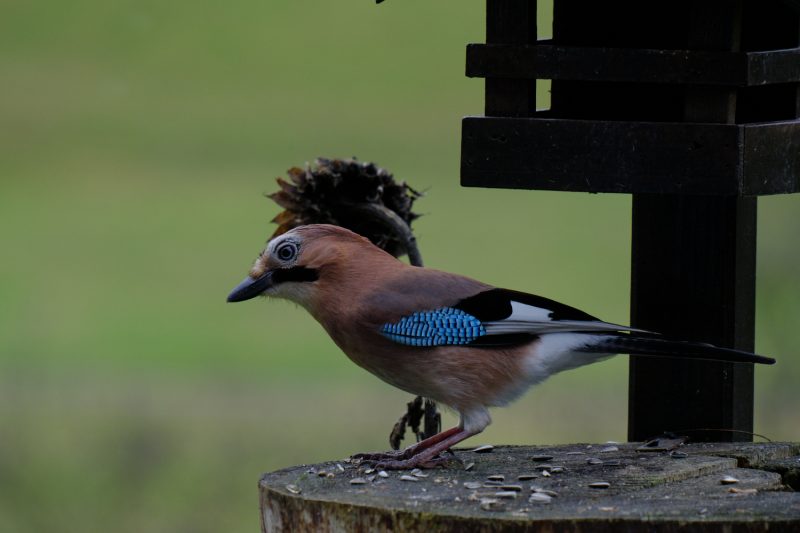 When you're used to all the smaller birds, a jay suddenly looks enormous. Jays like the seeds too, as do magpies.
In other countries, supermarkets suddenly are interesting to visit. They have products that are not available at home, and it's fun to look around for hidden treasures. We decided to buy some noodles, and I had always wondered what a vegetarian would taste like.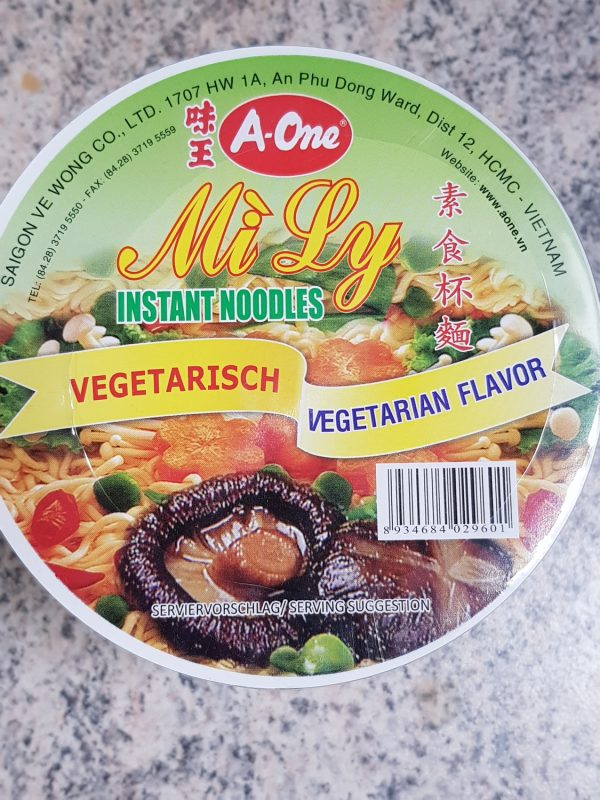 It tastes quite nice.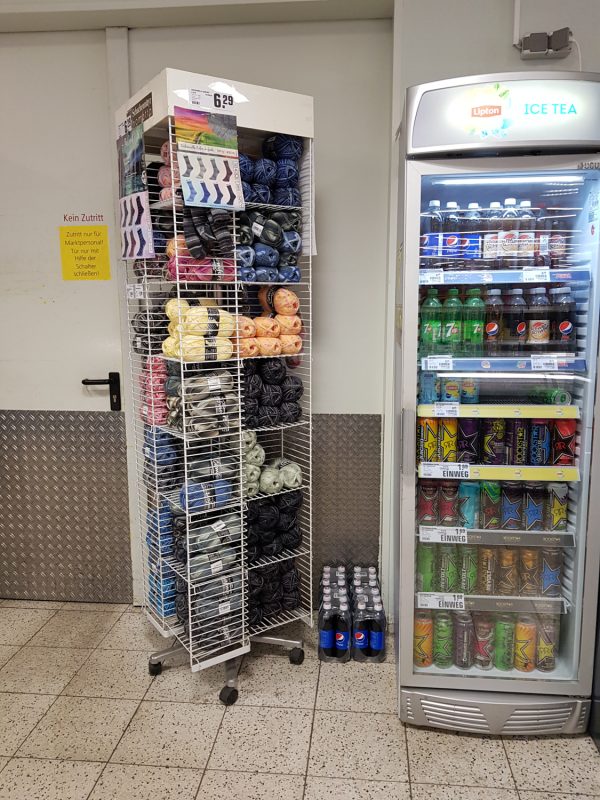 In Germany, there's a great tradition: they sell sock yarn in supermarkets! It's just as normal as buying a pizza. When I first saw it, I was amazed. This time, I knew it was there and I was already looking forward to browsing the available colours. Not planning to buy anything, because I had brought yarn from home, but still…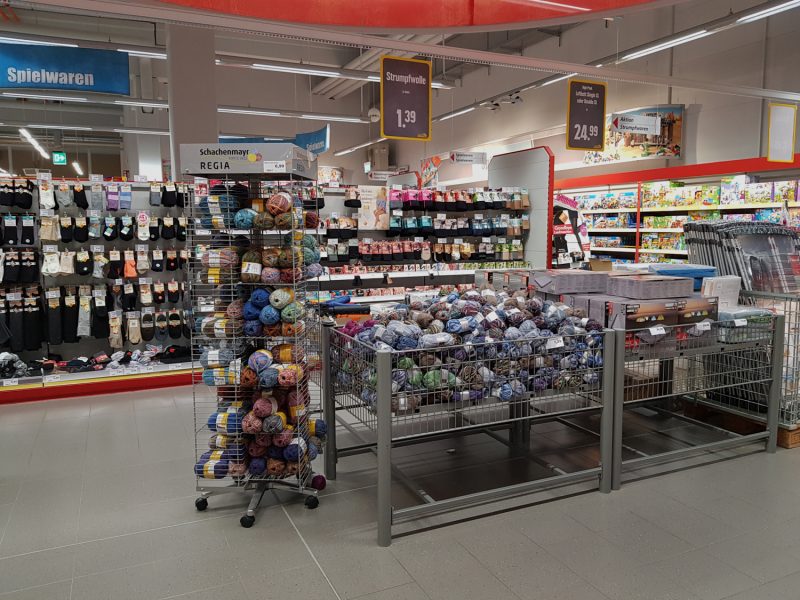 Then I saw the yarn at the Herkules. There were 100g Regia balls for 6 euros or so, but they also sold 50g balls of soft sock yarn for only €1,39! That's ridiculously cheap. And the colours weren't bad at all. I saw some nice muted greens that spoke to me. But I was strong and didn't buy them.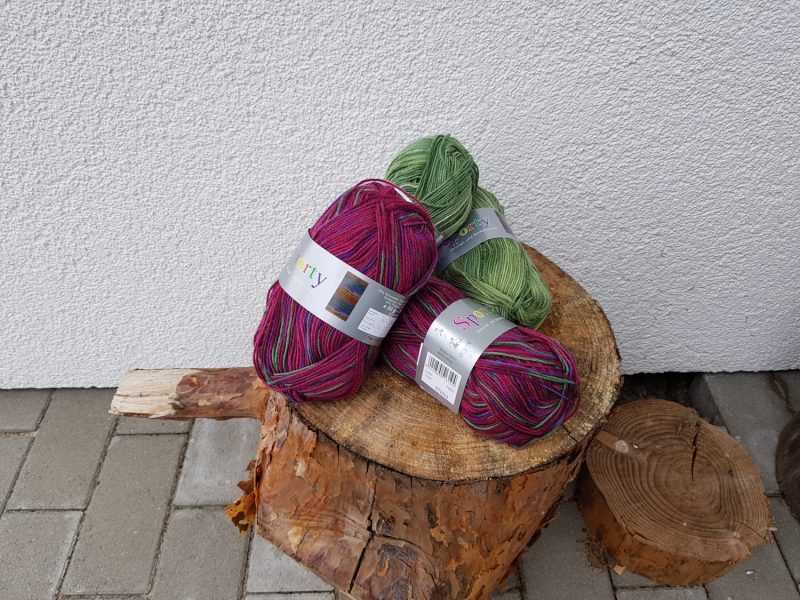 Well… until I saw the Starflake MKAL WIPs. Every year, Stephen West organises a mystery knit-a-long (MKAL) in which you knit a shawl in four weeks. Every week, you get a new clue that adds a new section to the shawl. You won't know what it looks like until the very end. I did participate in a few of his previous MKALs (Rockefeller (twice) and Exploration Station). Those were fun to knit. I didn't participate in the more crazy ones, because in those cases I prefer to know the shape beforehand to be able to make better colour/yarn choices. But this year, the MKAL was speaking to me. I just had to cast on. And I needed yarn to do it. So I had to buy the supermarket yarn after all. Naturally.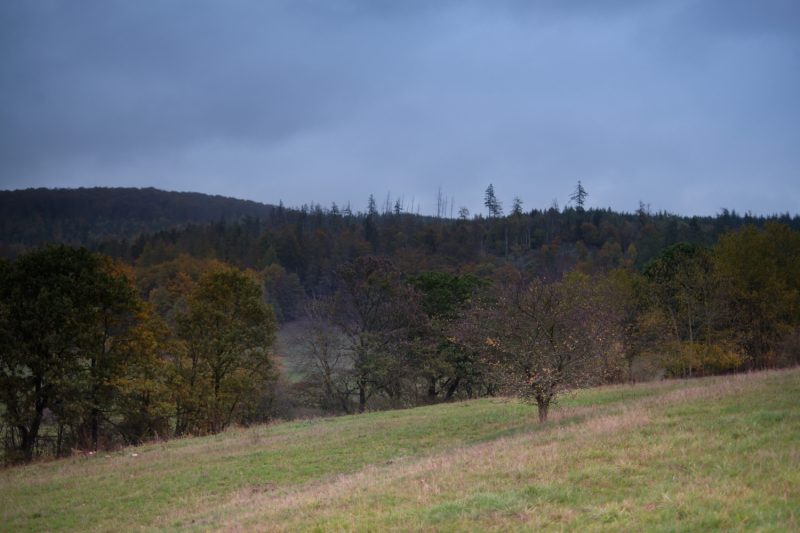 I felt like going outside more and more. The weather was very autumn-like, rainy, a bit chilly, and nature was adopting the gorgeous fall palette. I just love those yellows, golds, and reds next to the green. Especially when there are some clouds and the sun comes out once in a while. So I decided to take a hike and see what was on the other side of the hill.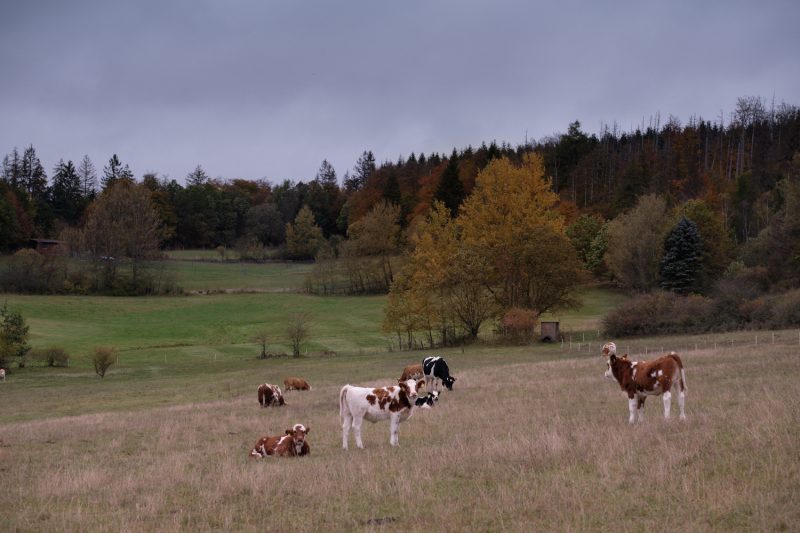 I said hi to the cows when I passed them. They looked quite friendly and relaxed. The meadows are part of the nature reserve, and the cows are more or less free to roam the area.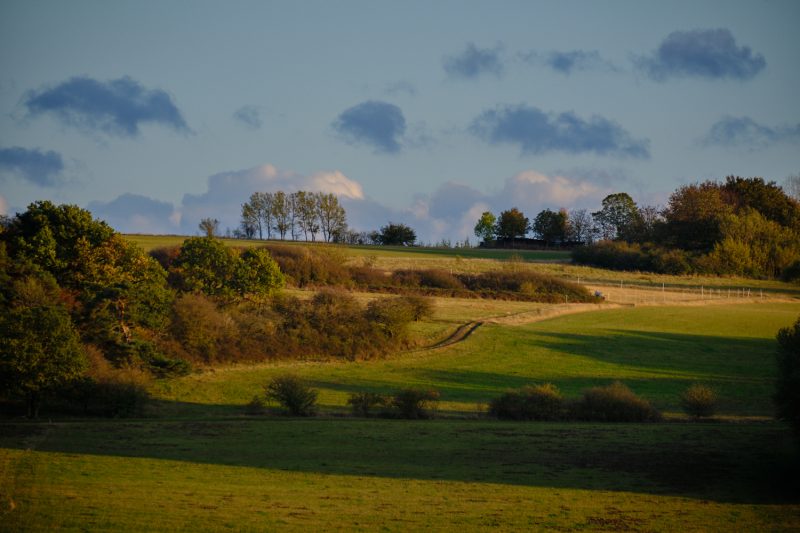 The weather was great. The sun was shining and it was getting quite warm. Twenty degrees Celsius or more. And I had brought only thick clothes, so there I was, climbing the hills in hiking shoes, thick pants, and a sweater. It was a sweaty business indeed.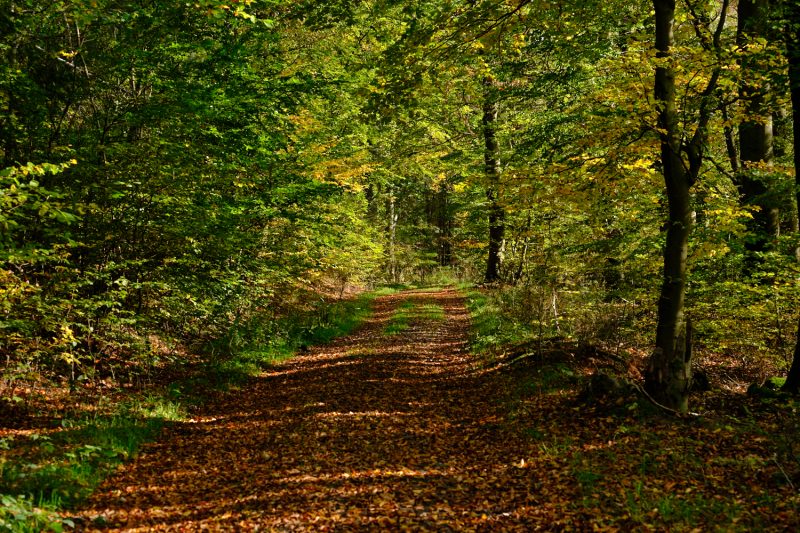 I chose a forest path leading away from the valley and followed it to see where it would take me. Up, up, up, until I reached the top of the hill.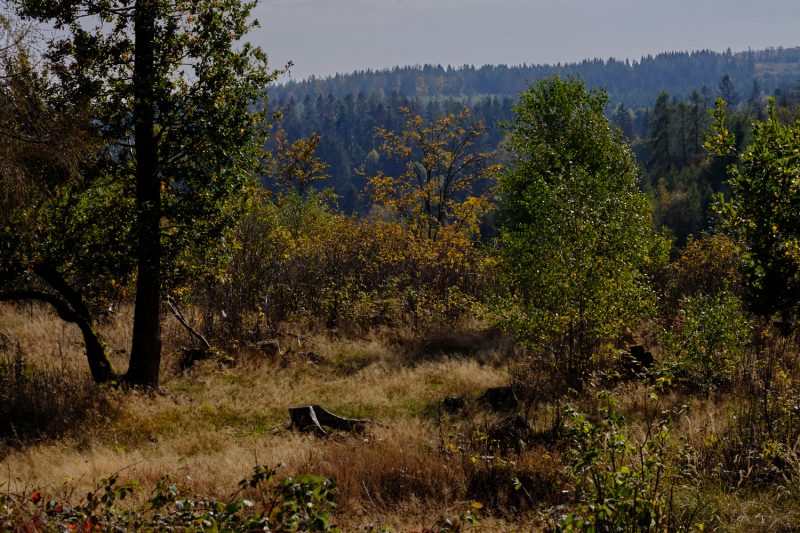 It was beautiful there, and so quiet! I kept following the path around the top of the hill. I saw some large mushrooms along the way.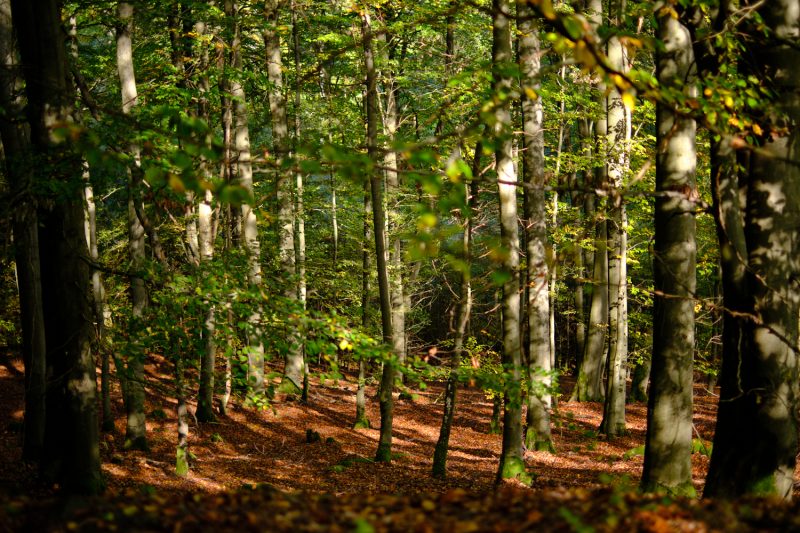 Then I was on the other side, and I slowly moved into the shadow of the hill. The path was a bit muddy here and there, and I saw more mushrooms.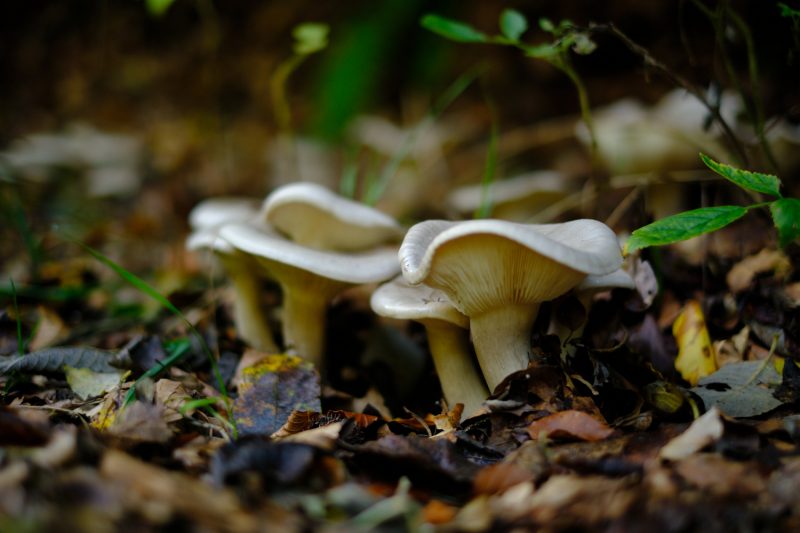 Then, along the path, I saw my first agaric of the year. It was sadly lying down, but that looked pretty.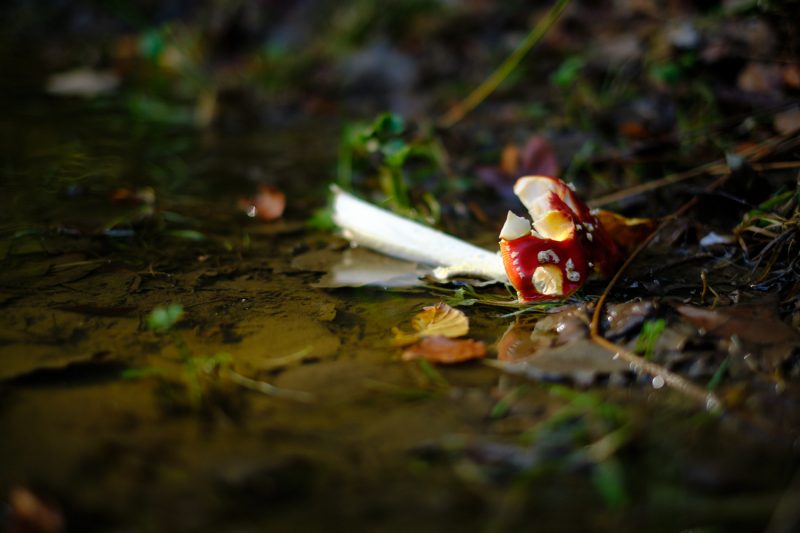 On and on I walked and I was wondering where I was exactly. So I checked it on my phone and found out that if I would go to the left soon, I could reach a larger road. Otherwise, I would be moving further and further away from home. There were no paths indicated on the map, so I kept an eye open for a shortcut through the forest.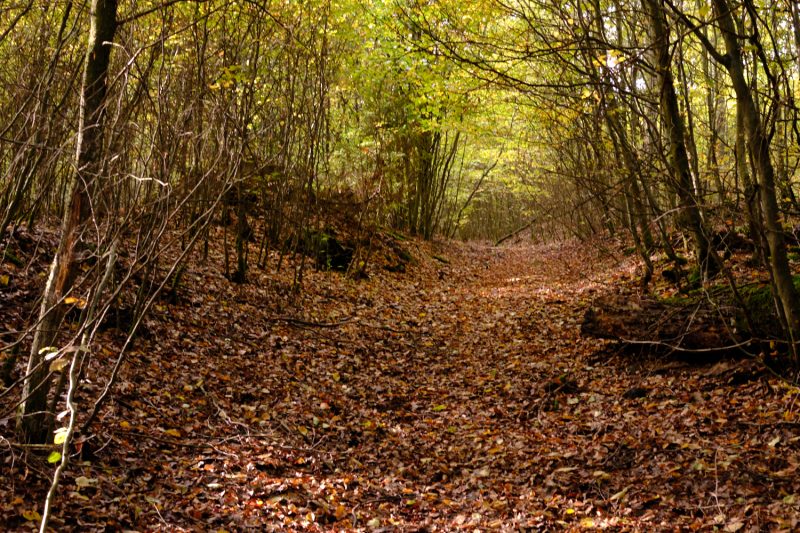 I saw a steep path to my left. It was not hardened, just a wild trail. I climbed up, hoping that it would lead somewhere.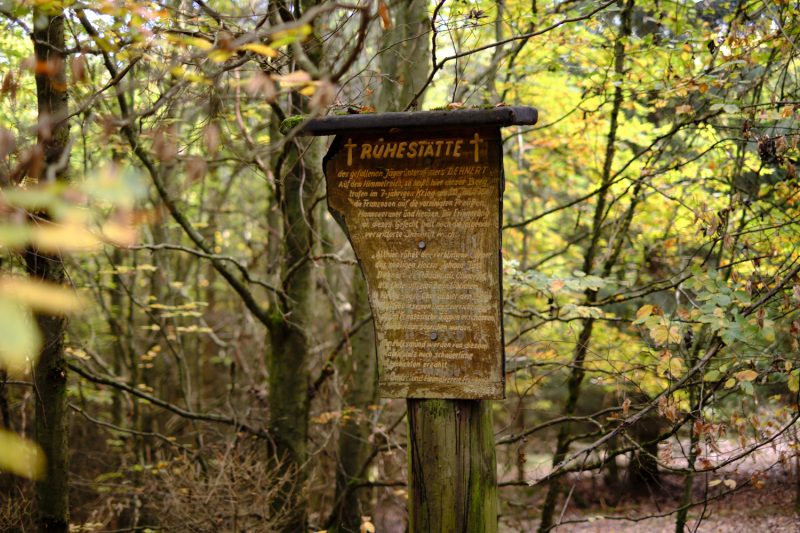 And it did! At the top, I suddenly came across a grave. The man buried there died in 1760 during a war between the Germans and the French. The hill here is called Himmelreich (Heaven).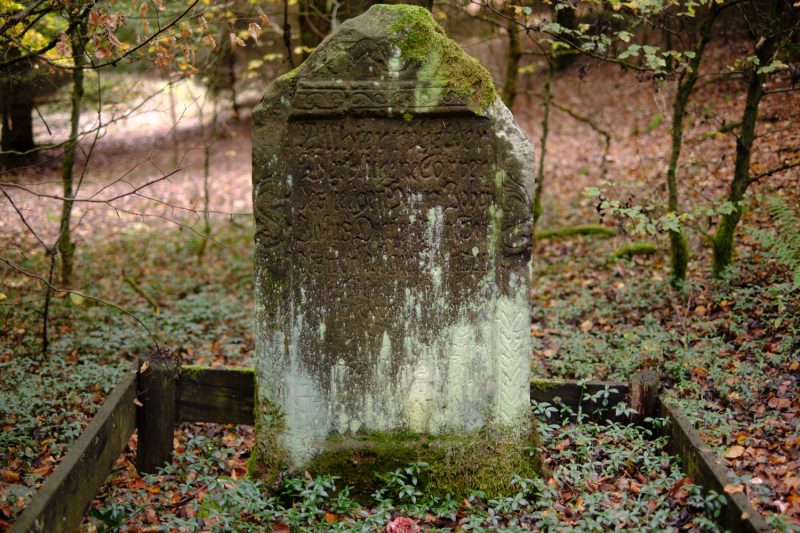 The atmosphere on the hill was very beautiful. Quiet, serene, and friendly. Finding a grave here was not spooky at all. I walked on and the surroundings became more and more fairytale-like, with the moss floor and the mushrooms everywhere. This must be a Märchenwald (fairytale forest).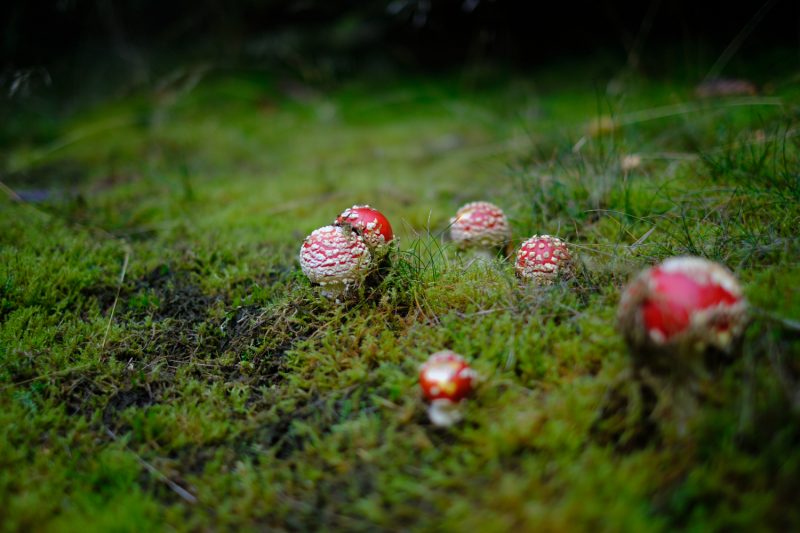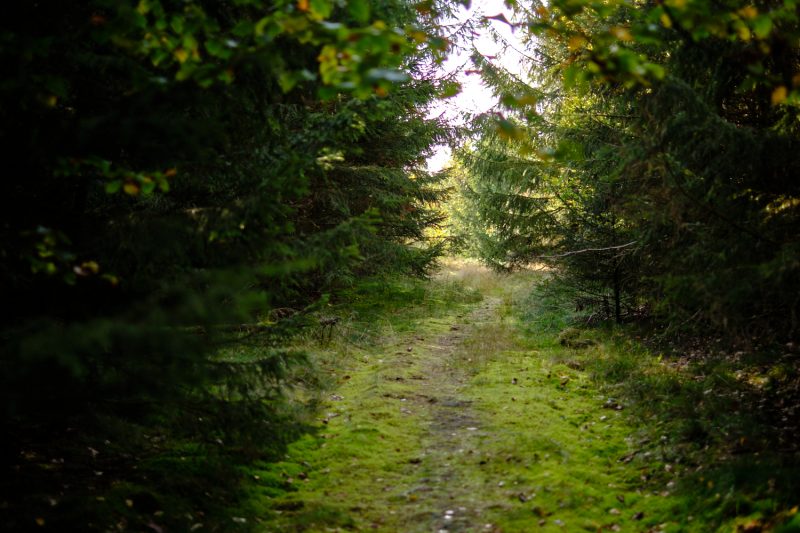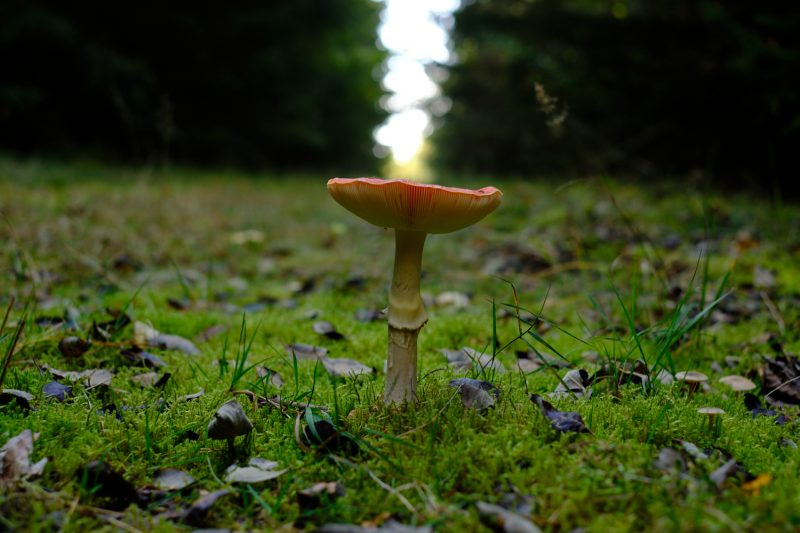 Then I reached the road on the other side and the spell was broken. My surroundings were bright and sunny again. I went to the right and followed the road around the valley. There were plenty of mushrooms here, too, just not darkness and soft moss. Still beautiful.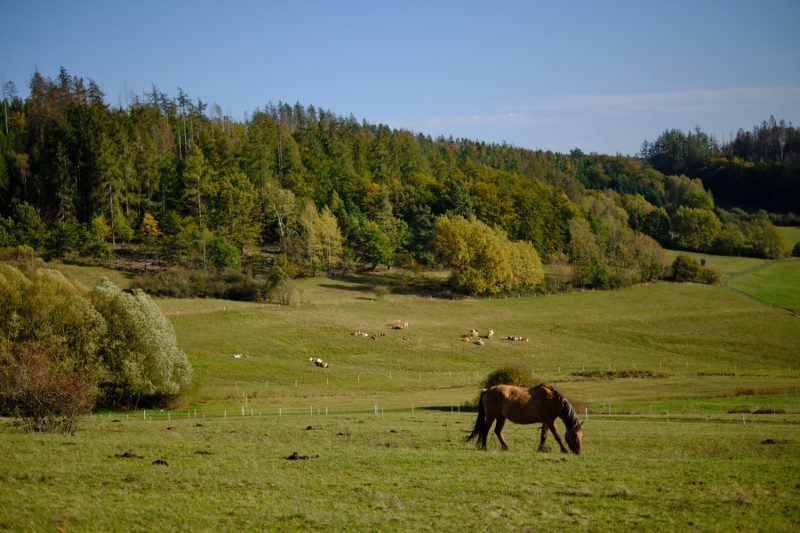 After a few hours, I was back home, tired, sweaty, and happy. And in the days after that, I took more hikes.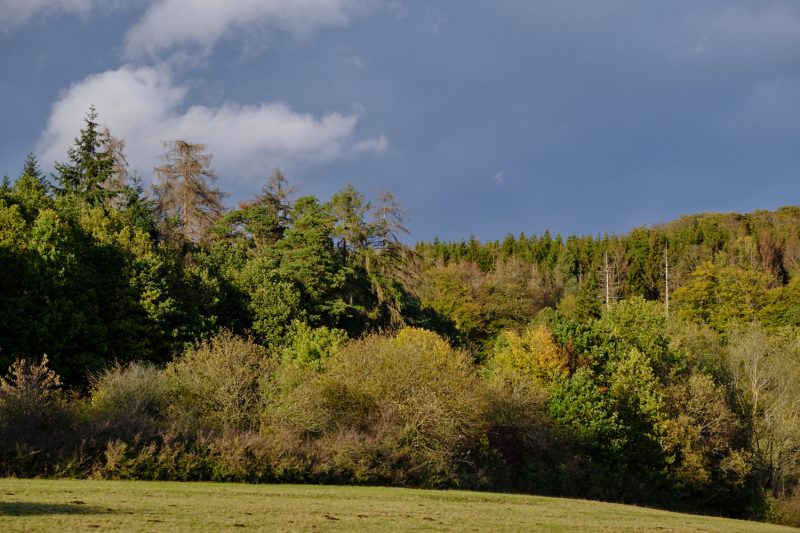 One day, I went out and a large rain front was approaching. I decided to take the risk of getting wet and go out anyway. On the other side of the valley, I saw the rain front coming in.

I was halfway to the forest, so I decided to continue and take shelter under the trees if necessary.
I arrived just in time but became soaking wet anyway. I didn't mind, though. I love feeling the force of nature once in a while. Sure, comfort is nice and all, but feeling the wind and rain makes me feel so very alive! I walked on, and when the rain subsided, I took a shortcut through the fields to go back.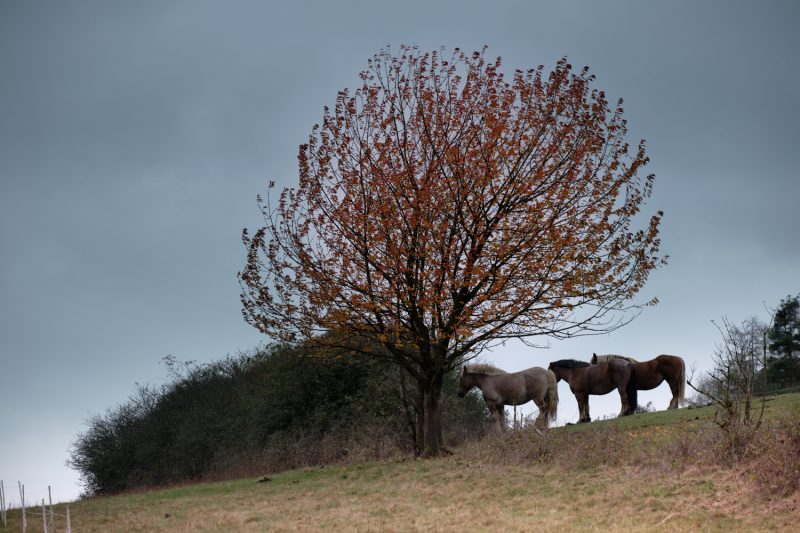 But I didn't go back to the house immediately. Instead, I took a walk through the park. And I was glad that I did because I met a friendly red squirrel!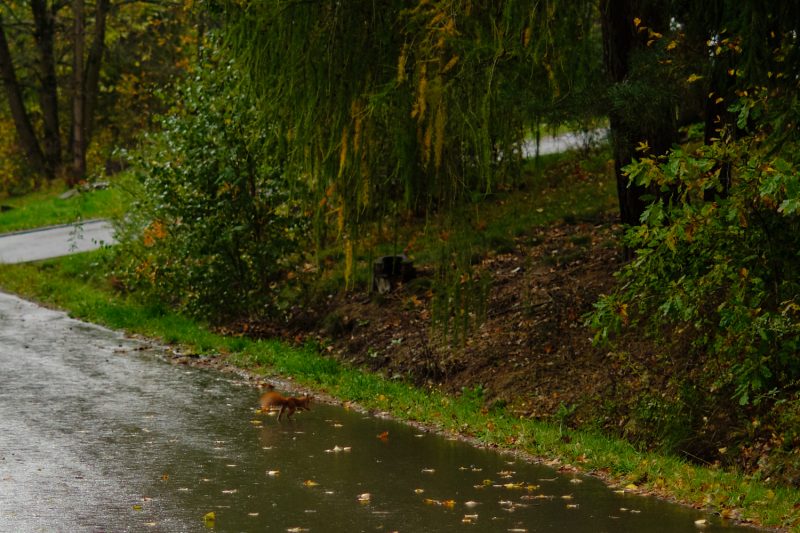 Naturally, I didn't have my telelens on my camera, but a wide-angle, so the pictures are cropped. But it was a very special moment to me anyway.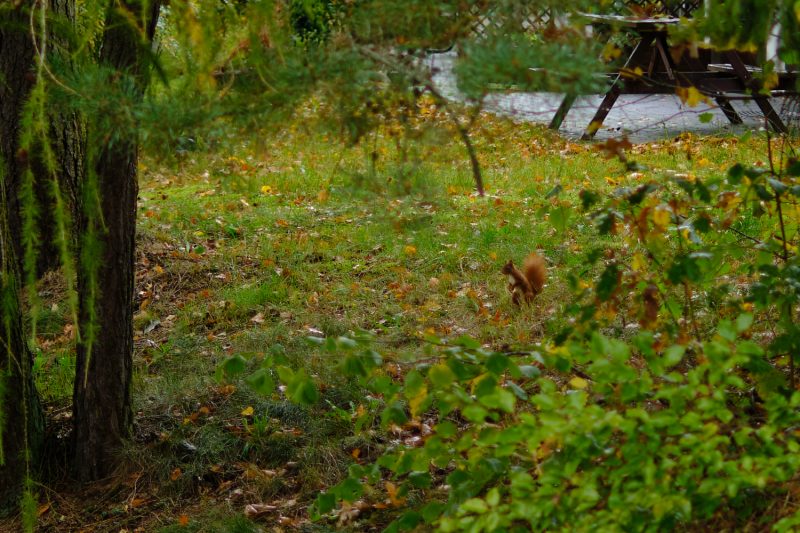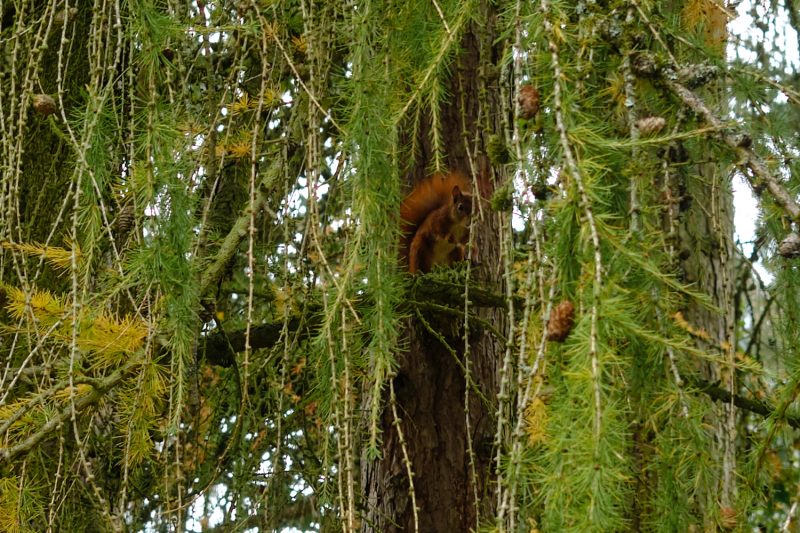 Then I went home and took a long hot shower, put on my pyjamas, and settled down for a relaxed evening of knitting.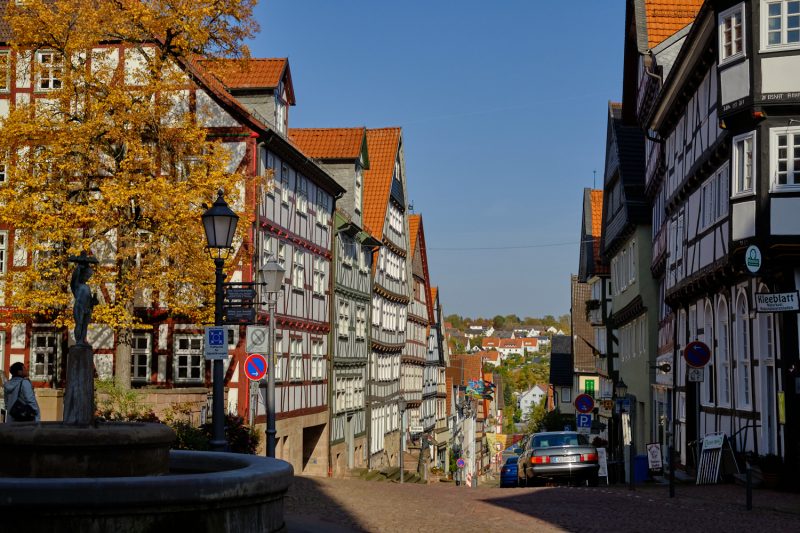 We also visited some towns in the area. One day, we went to Bad Wildungen, a friendly little town, full of half-timbered houses (like many of the towns here). The wood is painted in different colours, and it looks lively and friendly.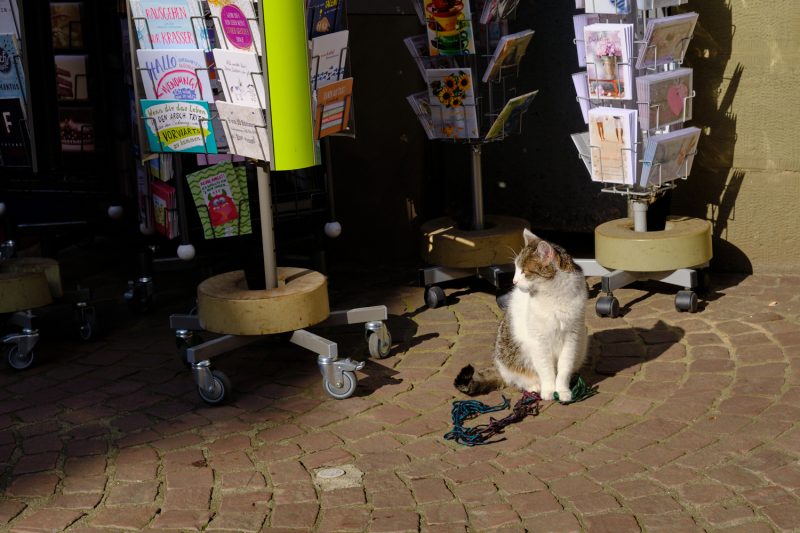 I met an old shop cat who let me pet him/her. If you look closely, you can see that it's been playing with something interesting…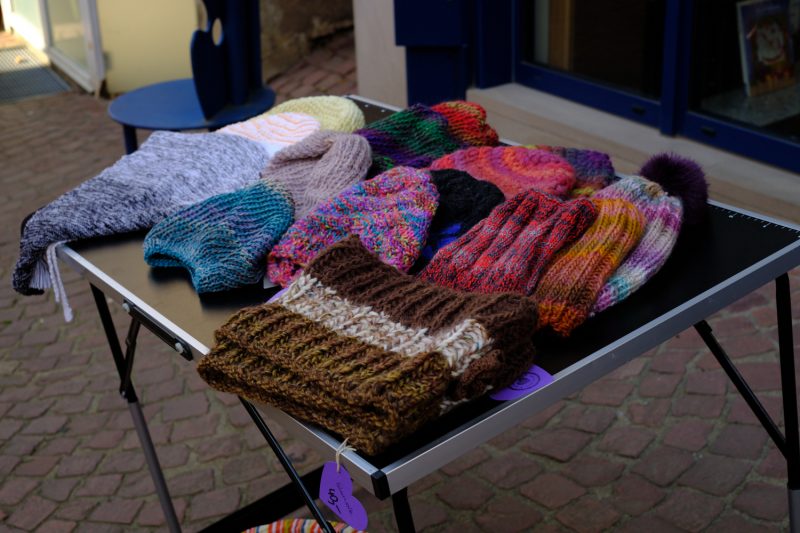 And indeed, the cat's shop was a hobby shop. Downstairs, there was yarn, magazines, accessories, haberdashery, and more. Upstairs there were RC vehicles and choppers, model trains, and more. An interesting shop to visit!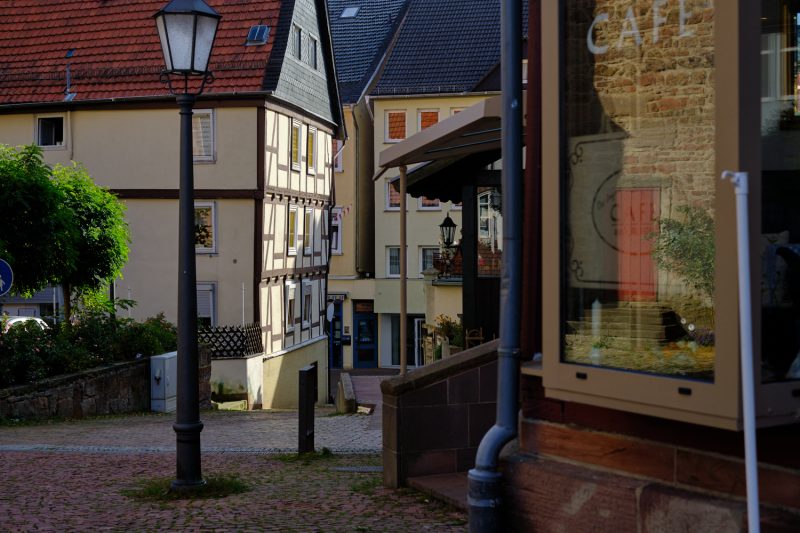 We went to a cafe to get some lunch. It was nice. I had to chuckle when I went inside to pay.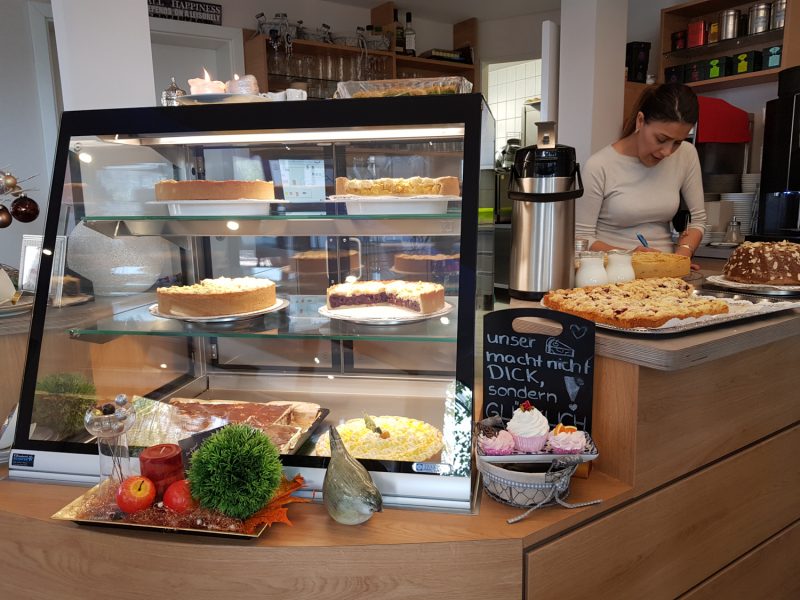 The plate says "Unser Kuchen macht nicht DICK, sondern glücklich!" which means "Our cakes don't make you fat, they make you happy!". Awesome. Didn't buy the cake, though.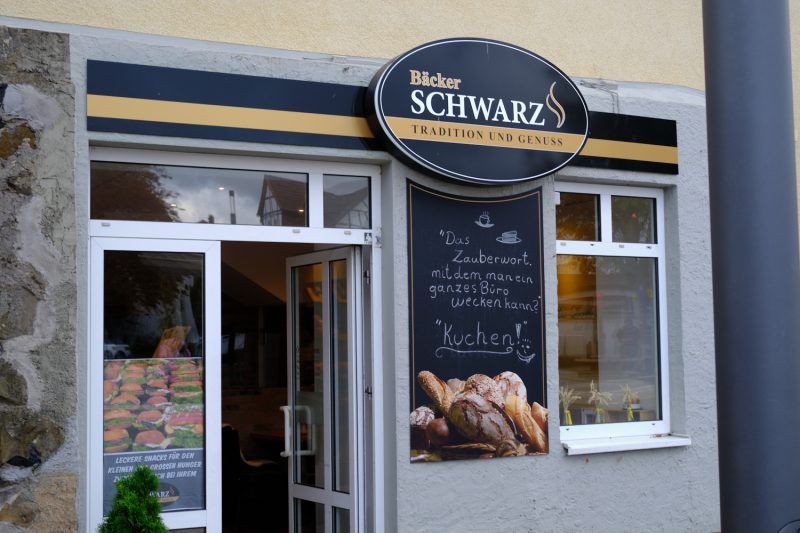 When we visited another town another day (Fritzlar), we saw another cake promotion: "Das Zauberwort mit dem man ein ganzes Büro wecken kann? Kuchen!" which means "The magical word with which you can wake up an entire office? Cake!". It's also true in English.
Germans love their Kuchen, and so do we. In the place where we stayed, they had great Bienenstich (bee's sting) and Apfelstreusselkuchen. We may have consumed a cake or two. And daily Brötchen, of course.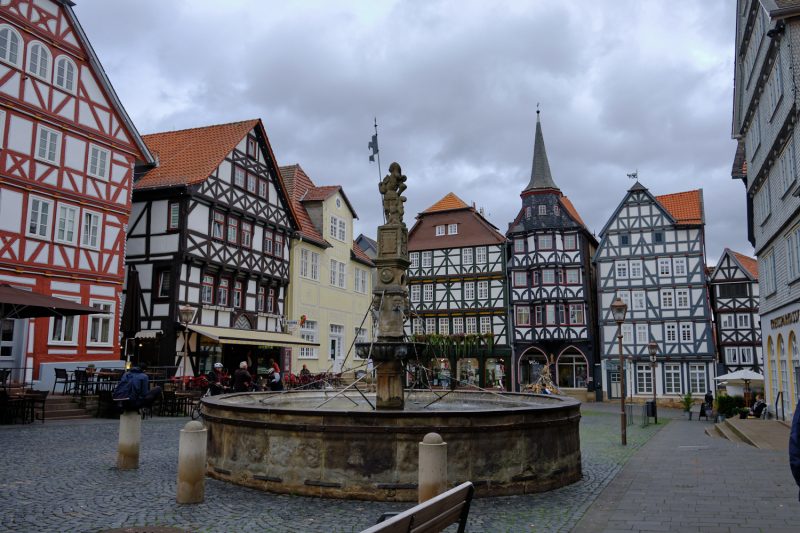 Fritzlar was pretty as a picture, but the weather wasn't great and we weren't feeling it. We went home quite early. But I can imagine that this town will be magical around Christmas when there's a Weihnachtsmarkt in the town centre and snow on the roofs.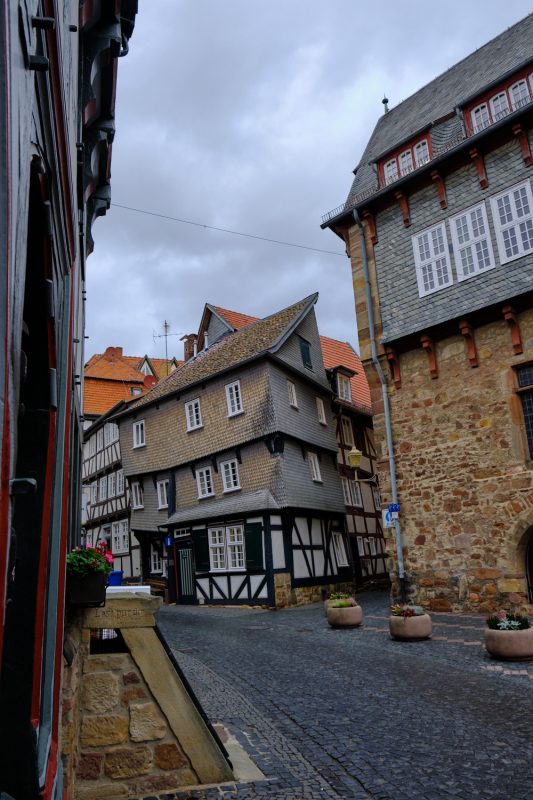 Fritzlar also taught us that building straight and with right angles is optional here. It does look very cool!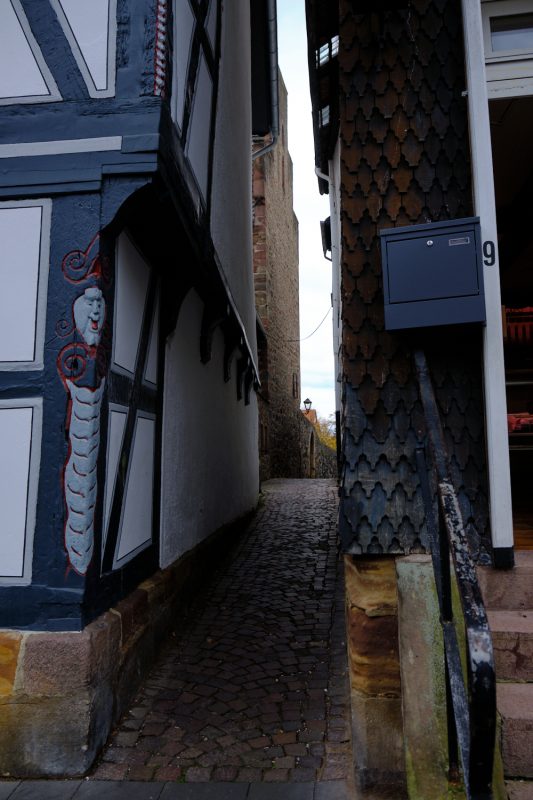 The rest of the time I was knitting my Roseroot top and clue 1 (and 2) of the MKAL (I will blog about those projects in separate posts soon). Or photographing birds and mushrooms. Or having a good time with my husband, reading a book (Temeraire by Naomi Novik – historic novels with dragons), watching series (Toren C, Disenchantment, Good Omens, The Great British Bake Off), and more. It was lovely. My husband and I had so many butterflies for each other too. It was wonderful to spend so much time just the two of us.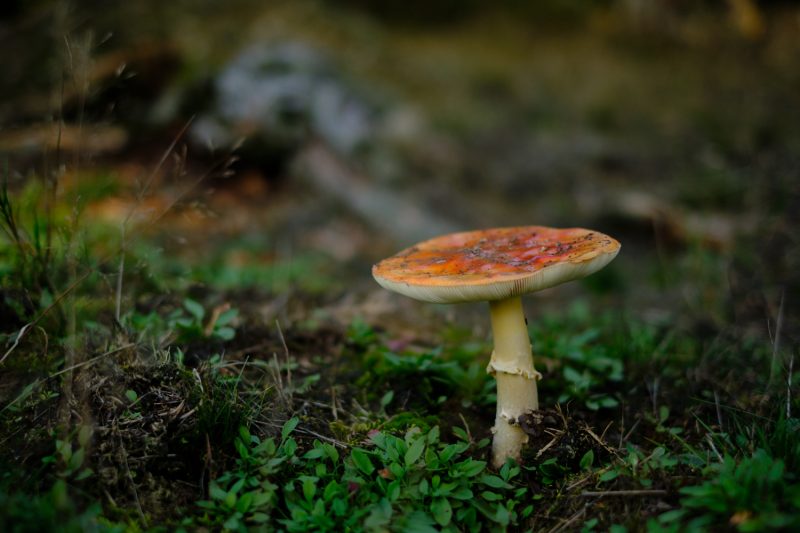 One thing we both agreed on was that we did miss England terribly. Germany is beautiful and we love the holiday house and its convenience, but it's just not that wild and desolate and cold. We missed the cold and the rain and the barren hillsides and the panoramic views of the fells. A sign that we should try and go there again next year (money and Brexit permitting).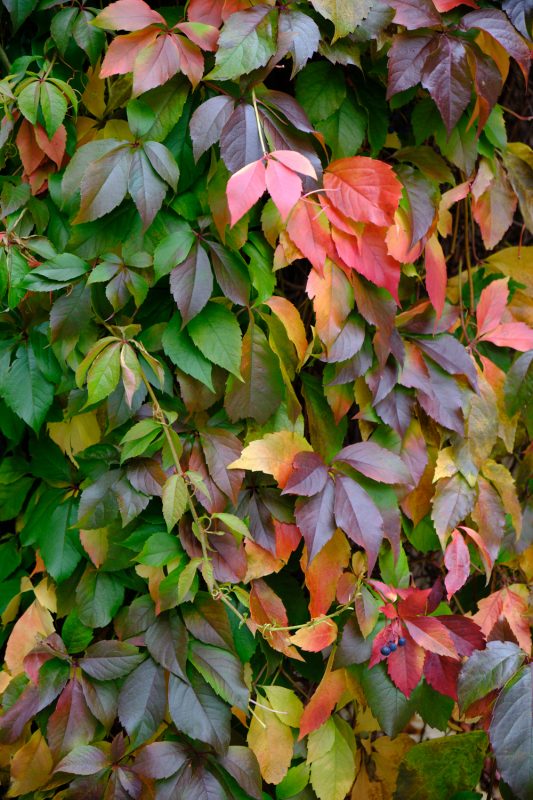 But it was so good to be away. We took care not to engage with the world for a while. Cocooning in our little bubble, breathing fresh air, connecting with nature and with each other… it doesn't get any better than that!
Well… except for coming home and being greeted by Freya who is over the moon to see us again. She kept chatting and calling us, and waking us up through the night to see if we were still there. When I came back from the dental hygienist on Monday, my husband told me that Freya was looking for me at the top of the stairs all the time when I was gone, calling out. Poor thing, she missed us (and I missed her too). But now all is well and she has quieted down.