Ever since my sewing workshop last year, I've been thinking about buying a modern sewing machine. I tried sewing on a Janome M200QDC during that workshop, and I was amazed by all the handy features that a computerised sewing machine can have.
So, I started saving money and reading reviews of sewing machines. At first I just wanted to go for the M200QDC that I knew already, but then I found out about a newer model, the 4300QDC, which seemed quite similar, but offered a few extra features like an overlock stitch, and twin needle support for many stitches. It was also a bit cheaper than the M200QDC, which I found strange, but when I contacted Janome about it, they confirmed that the models were very similar indeed, the M200QDC was not more powerful or anything.
So last week, after much deliberation, I finally ordered my 4300QDC! It arrived last Monday already. Super fast! I unpacked the machine and it looked wonderful.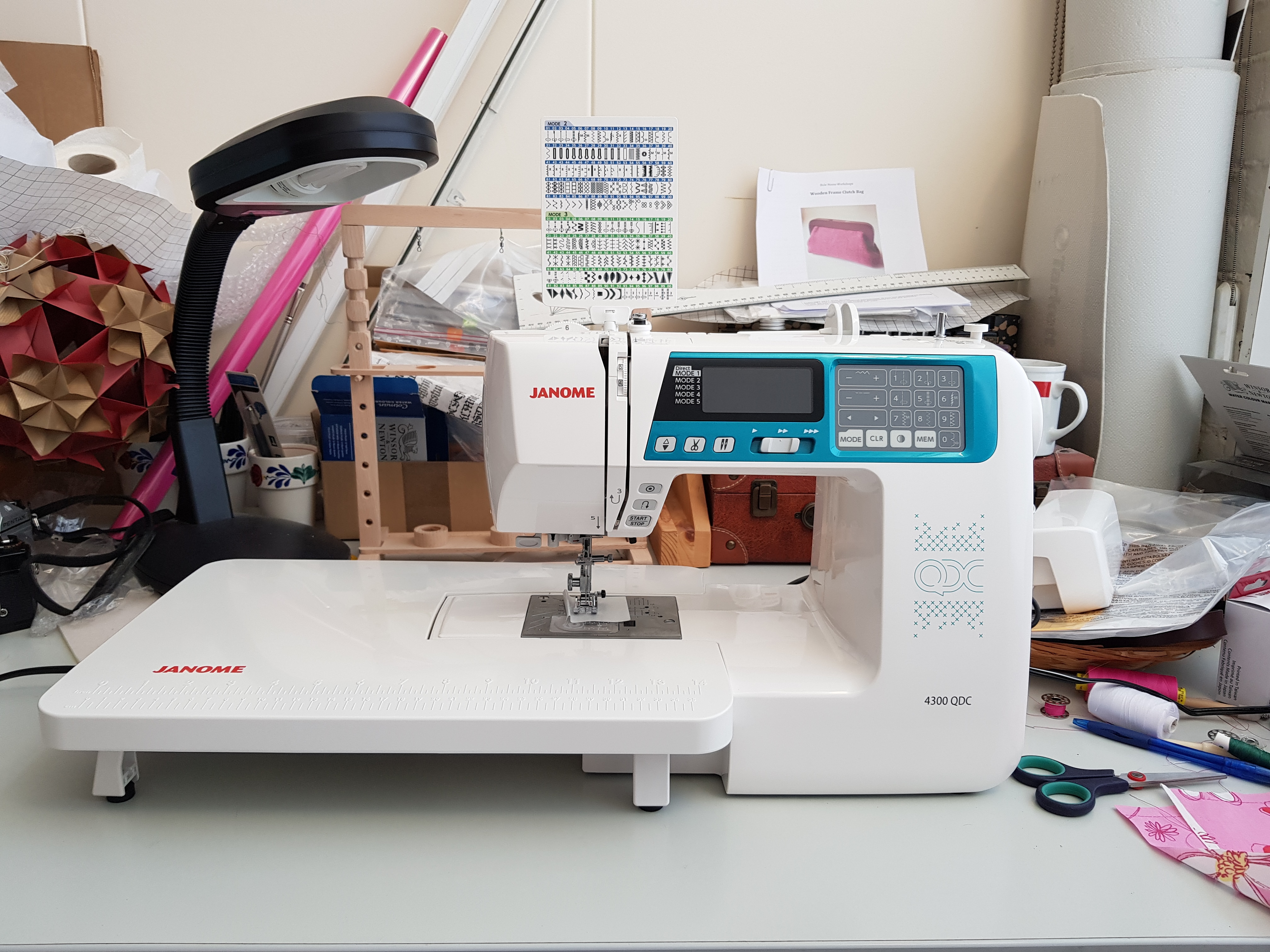 Please ignore the messiness of my desk.
The 4300QDC is a computerised sewing machine with a large number of special embroidery stitches as well. It's meant for quilting, décor, and couture (QDC). It came with a bonus quilting pack and an extension table. Good value for money.
I set everything up, ready to start experimenting, and then I ran into a small problem.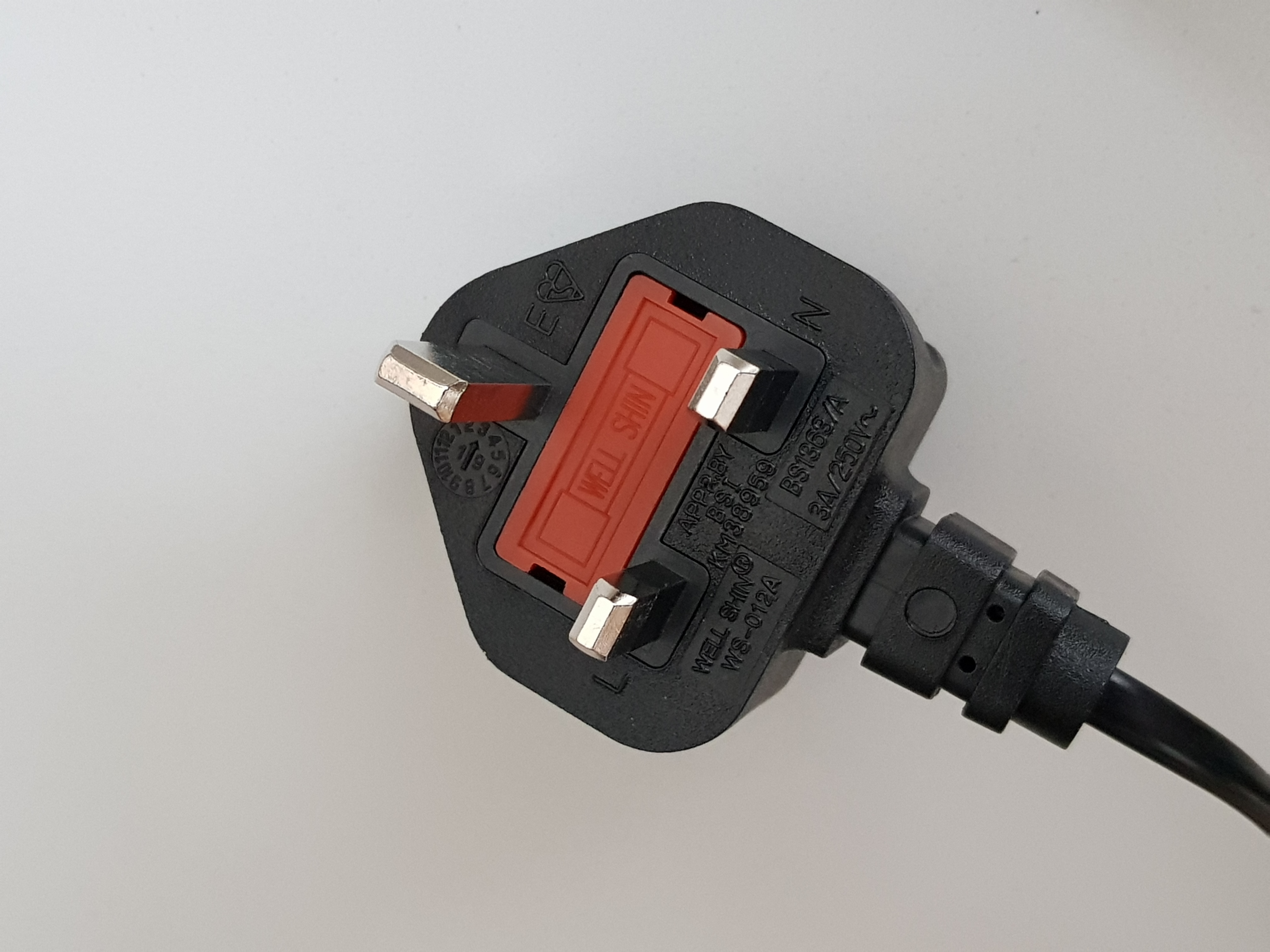 That's right, it's a UK plug. We have a different type of power plug here in The Netherlands. Boo.
So I had to get an adapter. I found one in the end and could start sewing at last!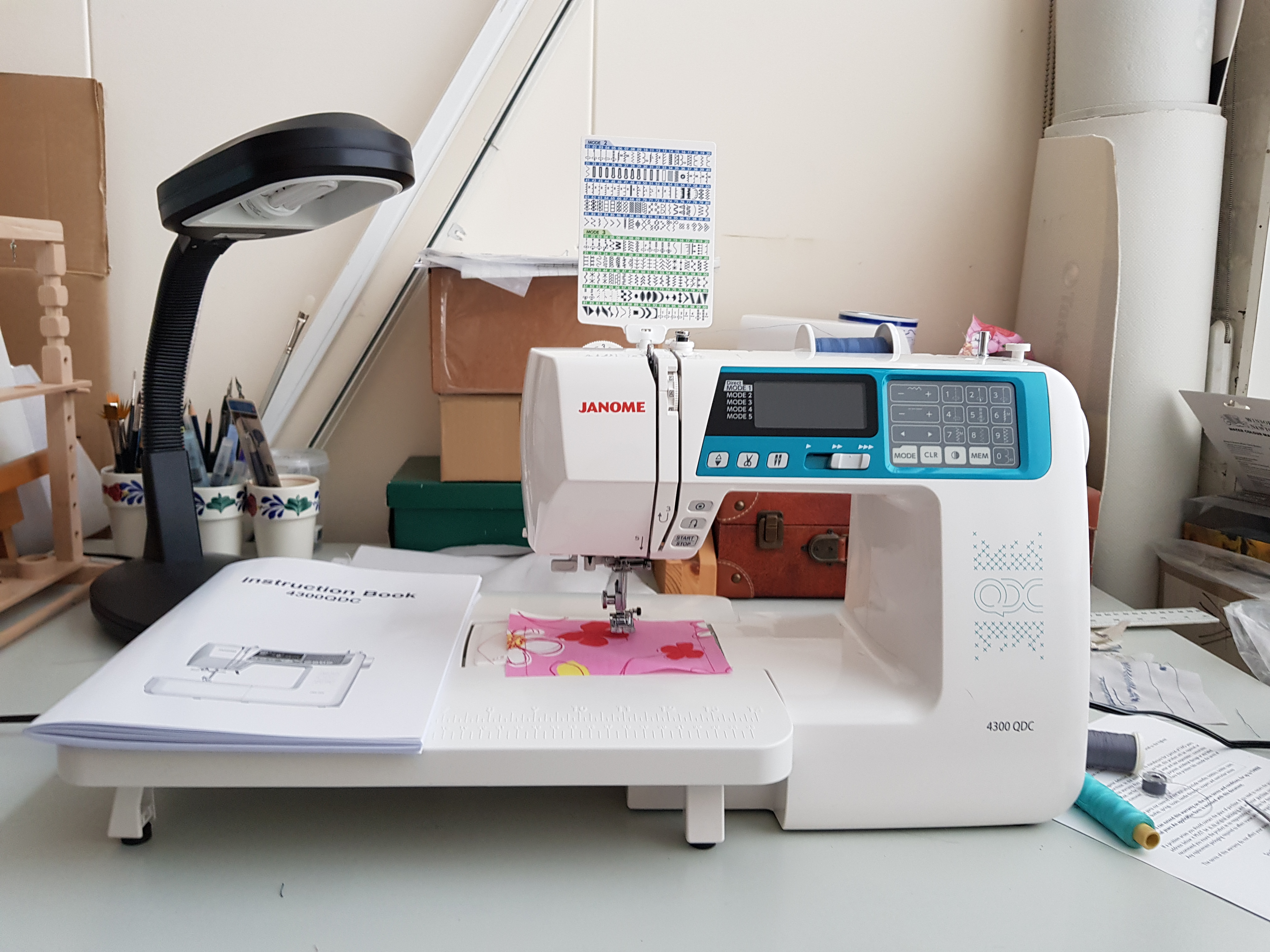 Yep, I also cleaned up a little bit.
I was curious about the embroidery stitches, of course. There were ornamental stitches and an alphabet. You can also program a series of stitches to sew, for example, an entire word.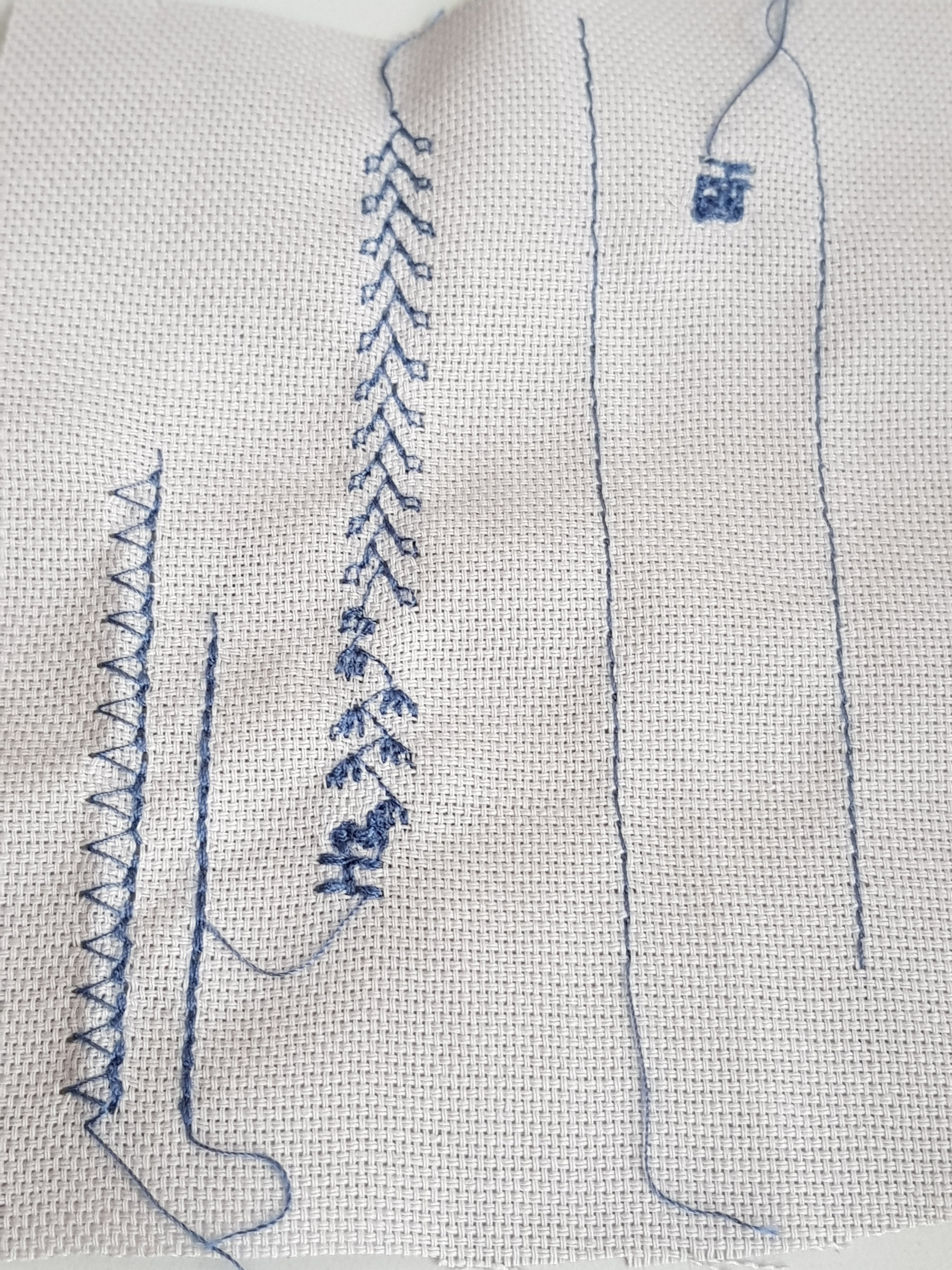 There was an automatic needle threader as well, very convenient. And handy features like a cutting button, needle up/down, and start/stop. You can sew without a foot pedal if you want.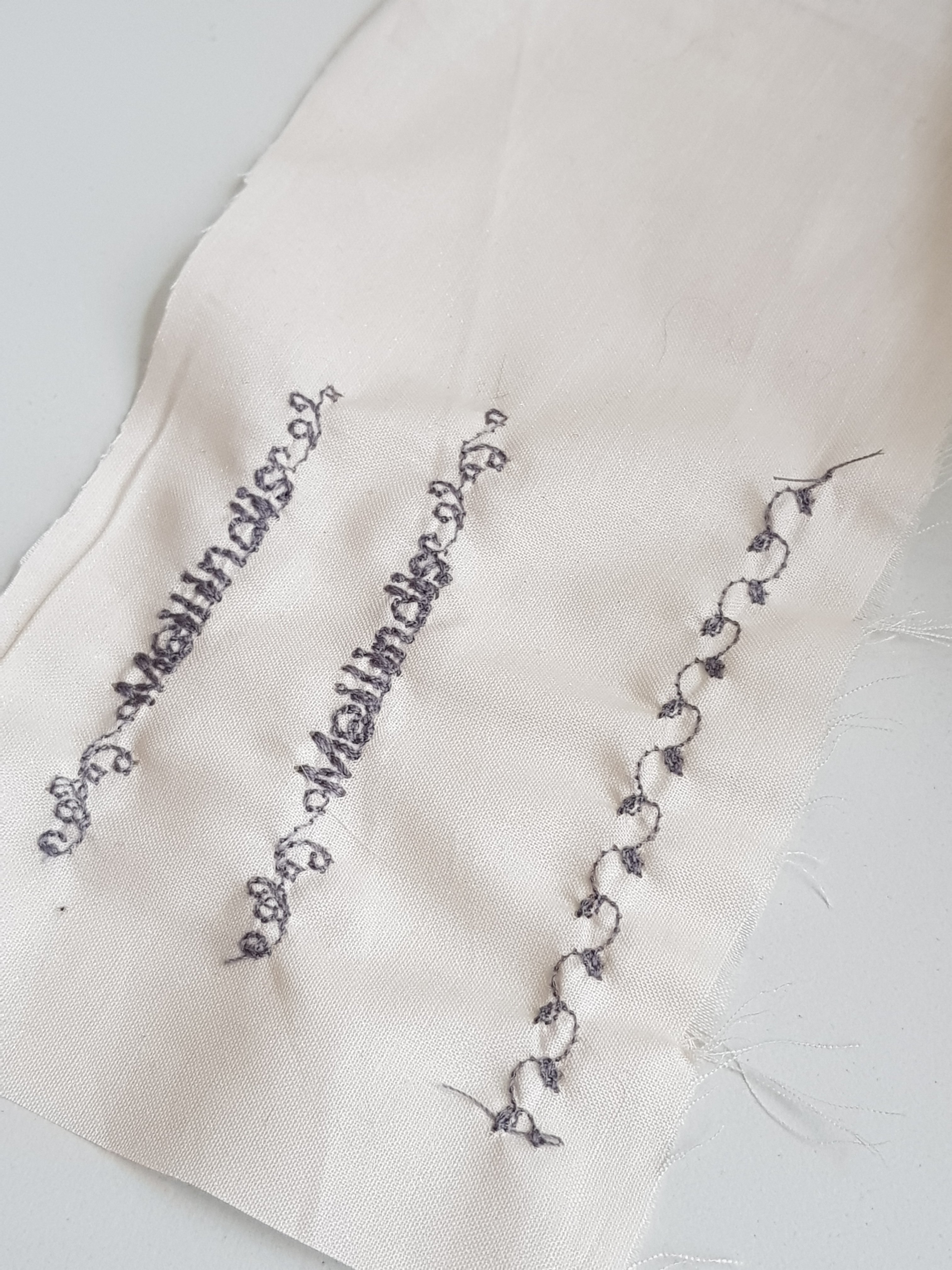 The fabric was puckering when I tried to sew words. I'm not sure why. I tried changing the tension of the thread, but that didn't help. It may be incompatibility of the fabric/needle/sewing foot. I'll have to find that out. But it was still fun to try!
I'm already going through patterns and magazines that I have to find a good starting project. Maybe another bag, or a blouse, or even something like a jacket?