Nature is undeniably awake now. Spring has started in full force. The bold little crocus has bloomed, the daffodils are still there, the birds are claiming their trees, and the tulips are blooming.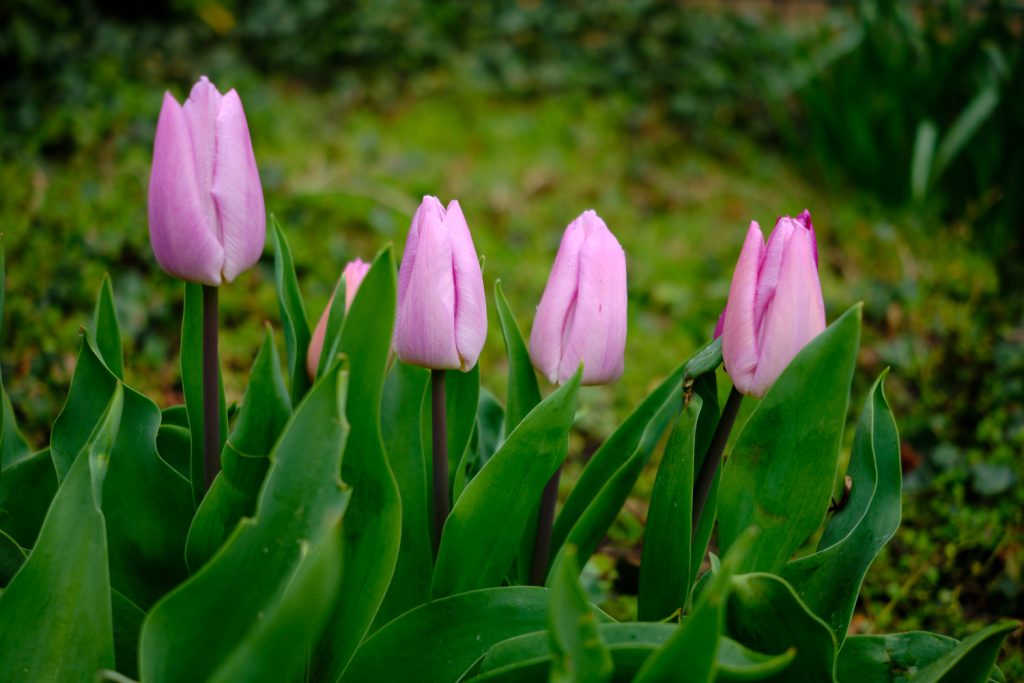 Last week, I went on a little stroll in the neighbourhood, and I visited the petting zoo. They had many baby goats and lambs, and both the adult and baby animals were so sweet and adorable!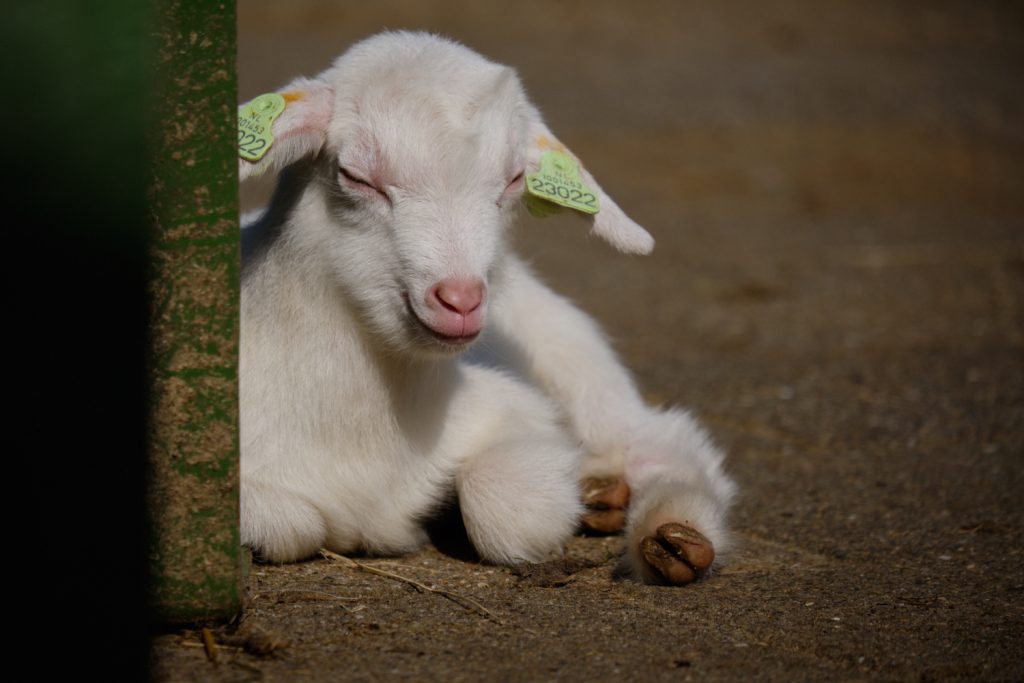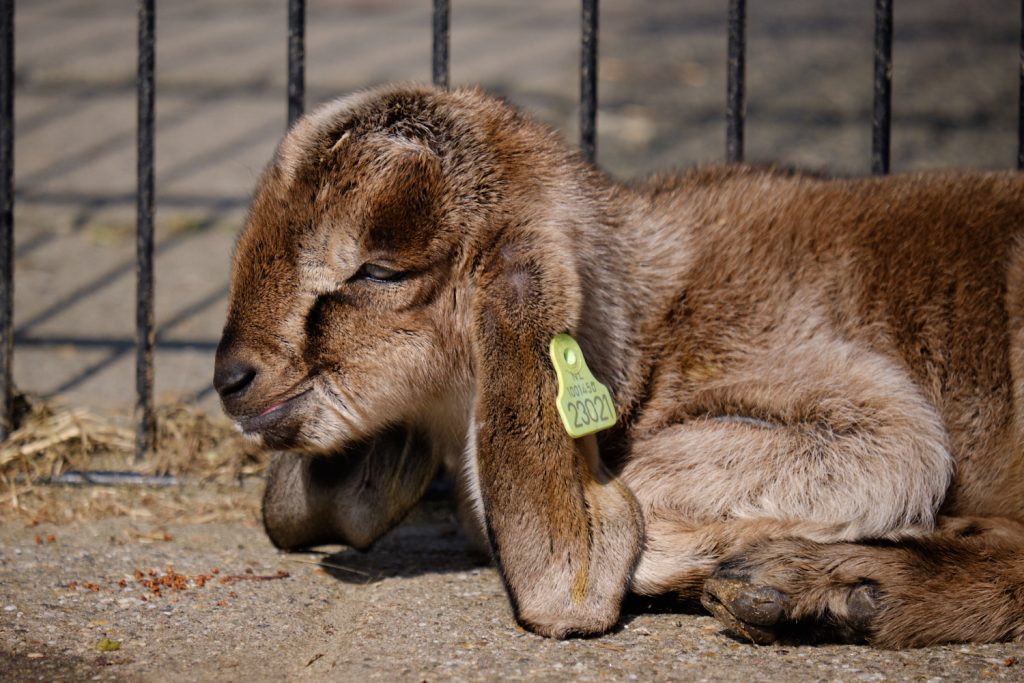 The brown baby goat was really small, but you can't see that in this picture. I petted it with a finger and it was super soft. And very relaxed with all the people visiting, too!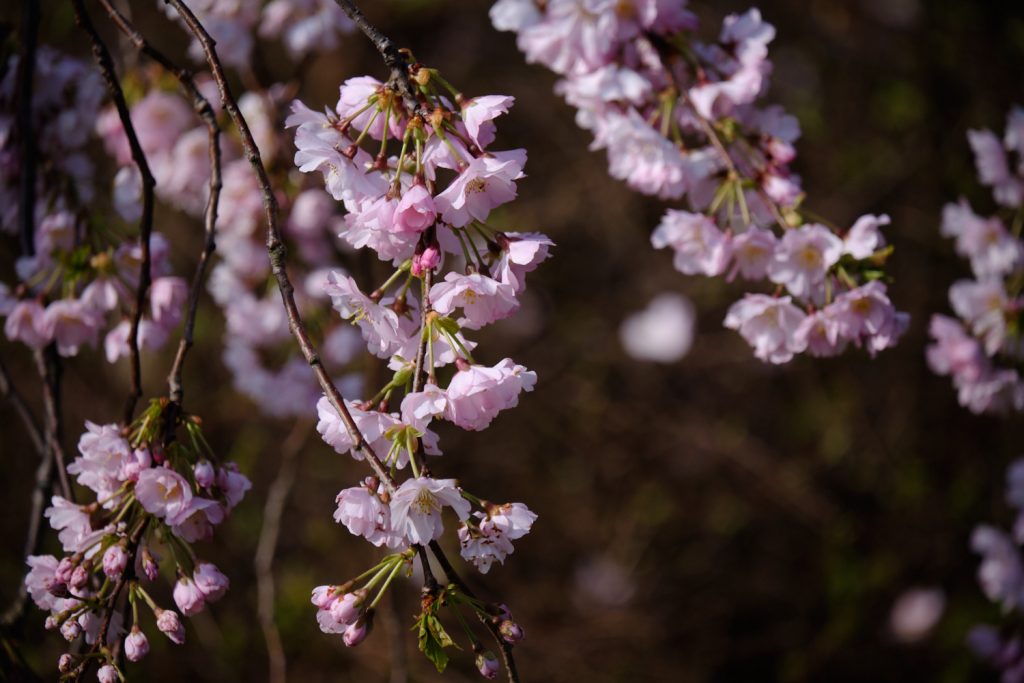 There were also blossoming trees last week. Most of them have dropped their blooms now, but a different kind is almost ready to blossom just around the corner. Hopefully next week! That one is intensely pink.
All those colours that the flowers bring may be very pleasing to the eyes, but the big difference with, say, a few weeks ago is the fact that the trees are getting their leaves back. It's still early, they're not luscious yet, like in May and June, but there is a distinct increase in the amount of green around us, and I love it!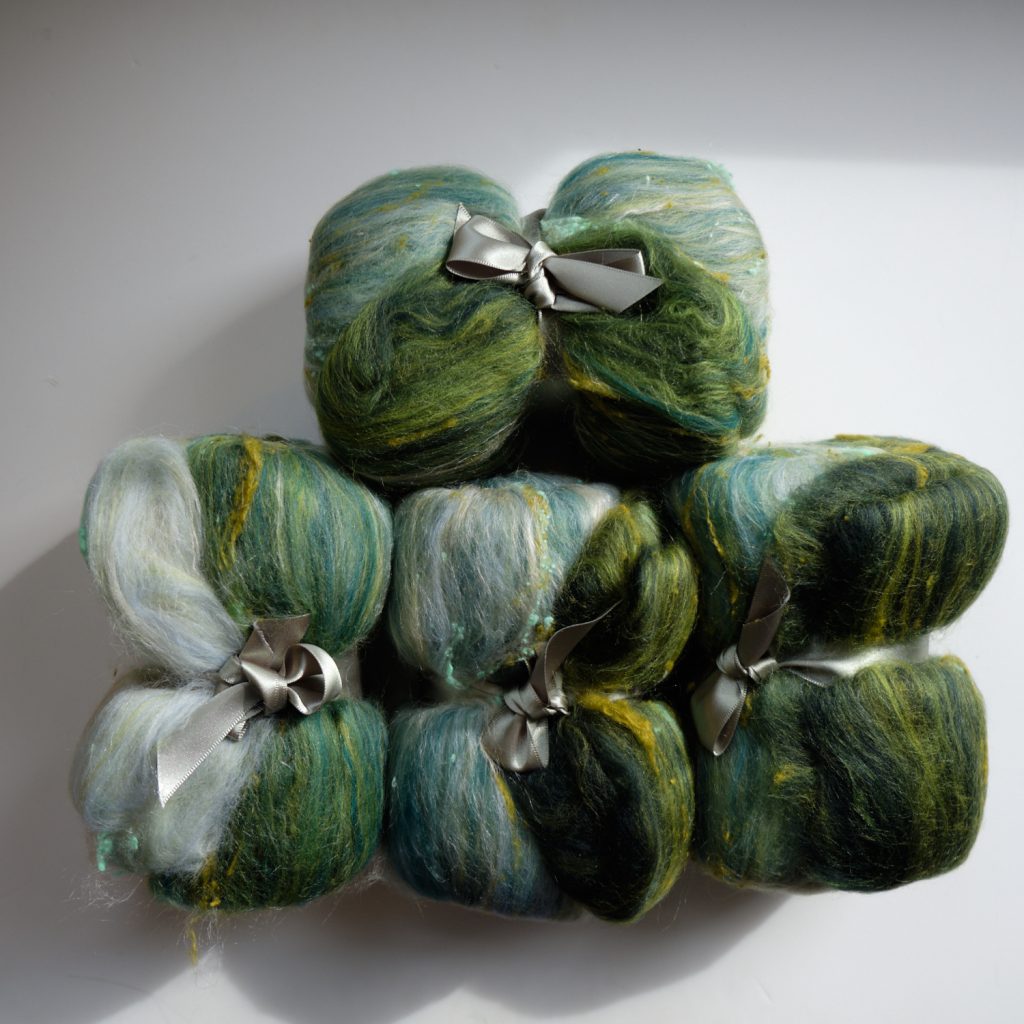 When I saw these batts online in the Etsy shop of Spin Jones, I couldn't resist them. I love nature greens, the kind that has very dark shadows, some bright, almost green sunny parts, and a deep, leafy green in general. These batts bring it all, and more. They also have silk noils as a playful note, and a very bright part. Each batt is a gradient.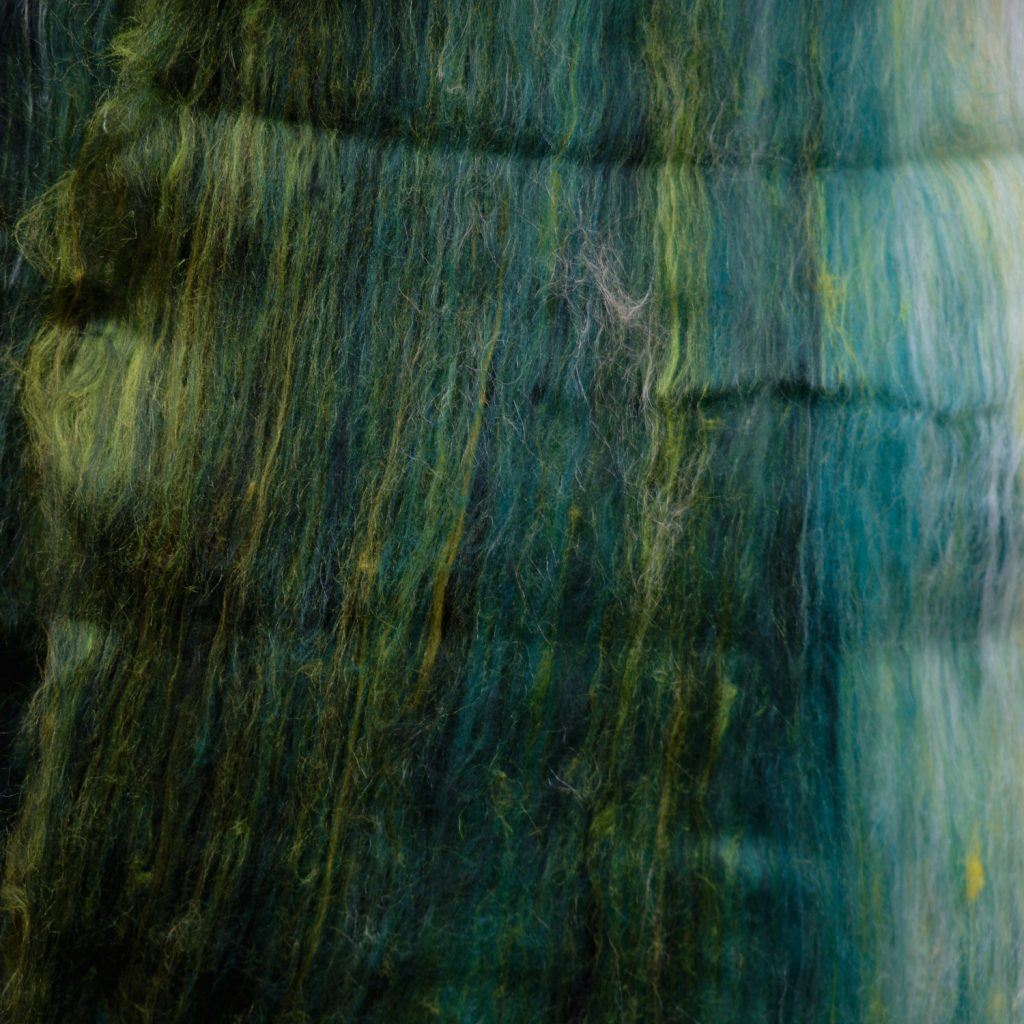 See how cleverly Spin Jones has blended these colours? There's even some blue/teal in there, but the batt still looks green. The mix of dark green, blue, and brown/yellow suggests an aliveness that I adore. I like plain green, but I love living green.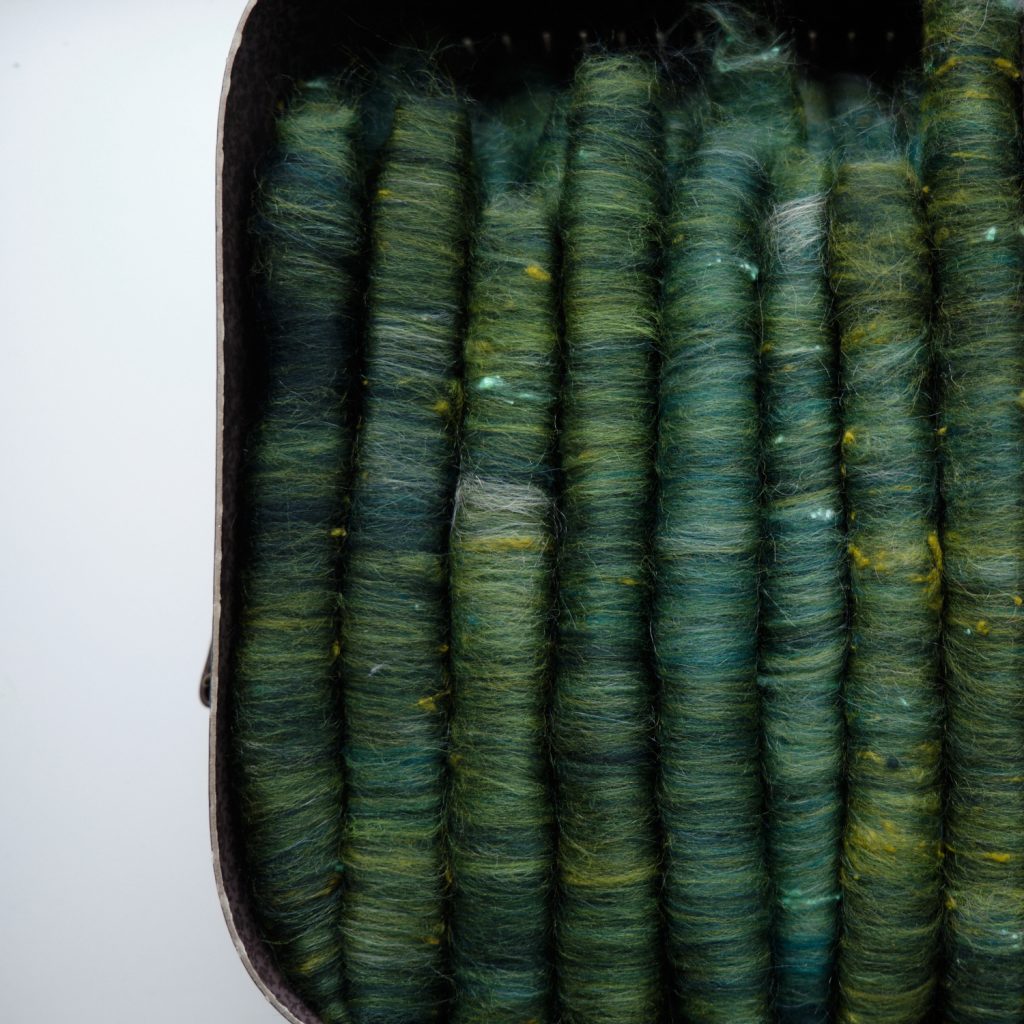 So, of course I blended the batts into rolags! I preserved the gradient by dividing the batts in dark, medium and light parts and ordering them from dark to light. The silk noils were no problem for my blending board with fine (108) tpi. Then I started spinning. And wow, was this a delicious spin! The fibre from Spin Jones (who was formerly part of the Nunoco company) is so very well carded and blended already, that the spin is as smooth as silk. Well, there's silk in there (and merino), but you know what I mean. I breezed through the spin and in two weeks I had spun the full 200 grams.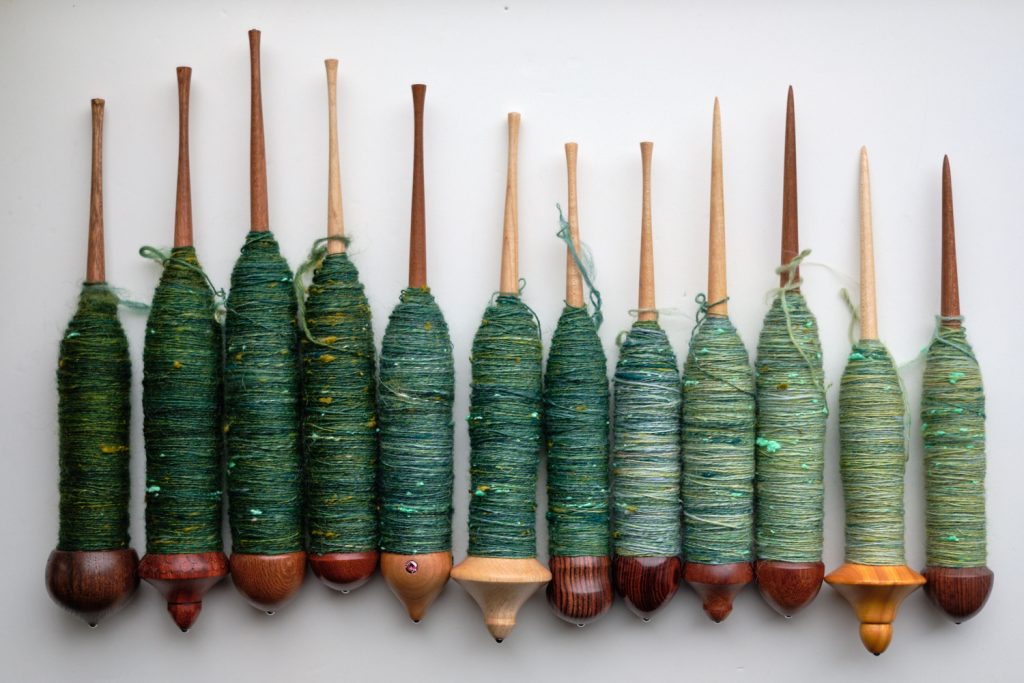 I used all my MirkwoodArts spindles to spin this. Those spindles are very good at spinning a bit thicker. They are not very fast, but steady spinners, which fits spinning thicker yarns well. I tried to spin singles that were not too polished and thin, because I wanted the finished yarn to be a bit quirky and not too smooth. Then I chain plied the singles on my spinning wheel to preserver the gradient, and wound it onto a niddy noddy.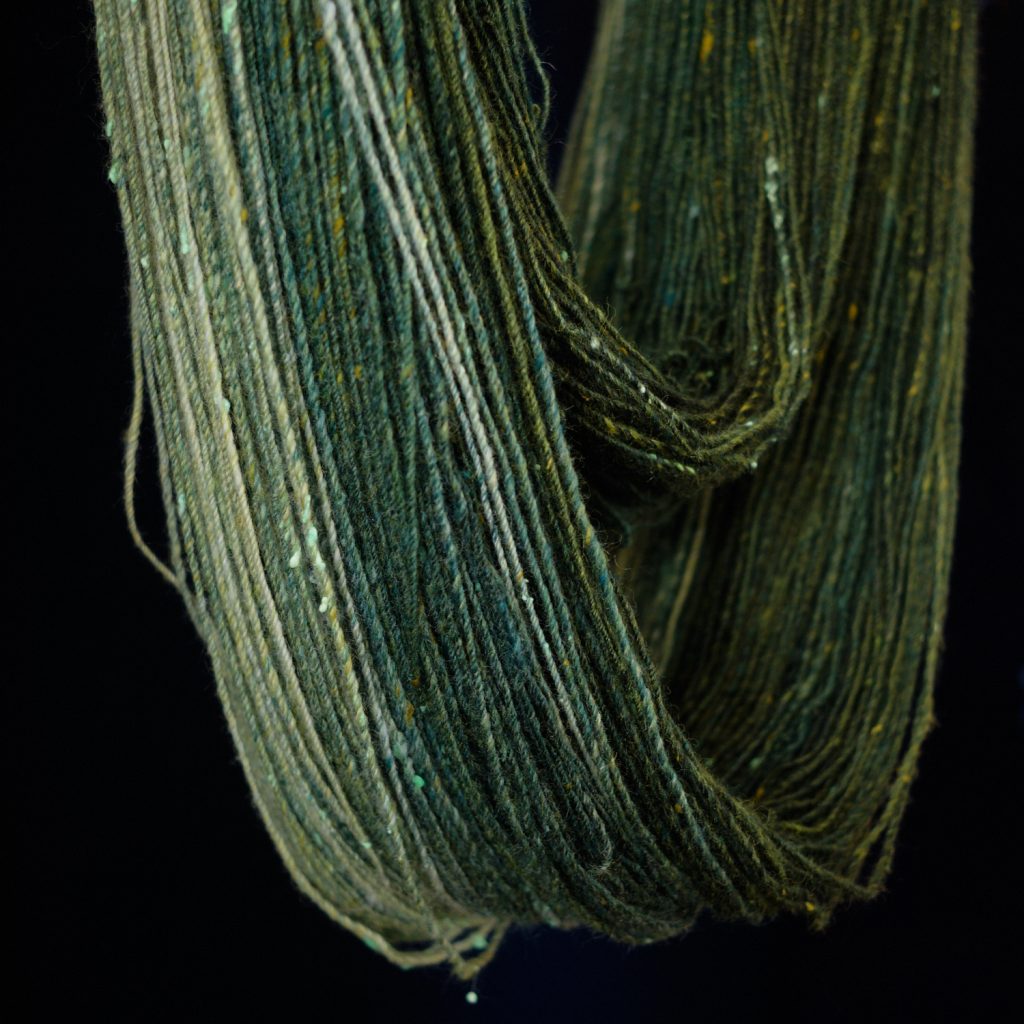 It was 600 meters / 200 grams, which makes it a nice sport weight yarn. It's drying now, and I honestly can't wait to knit with it. But I still have another project on the needles that needs some TLC, and I've created new rolags to spin next. Guess what colour they are…