The last stage of the MirkwoodArts Thriathlon, Dwarves, ran during the month of October. I started my last spinning project a few days early during the Hobbits stage, and I went away on holiday for two weeks without bringing any spinning. So after my holiday I was looking forward to spinning again.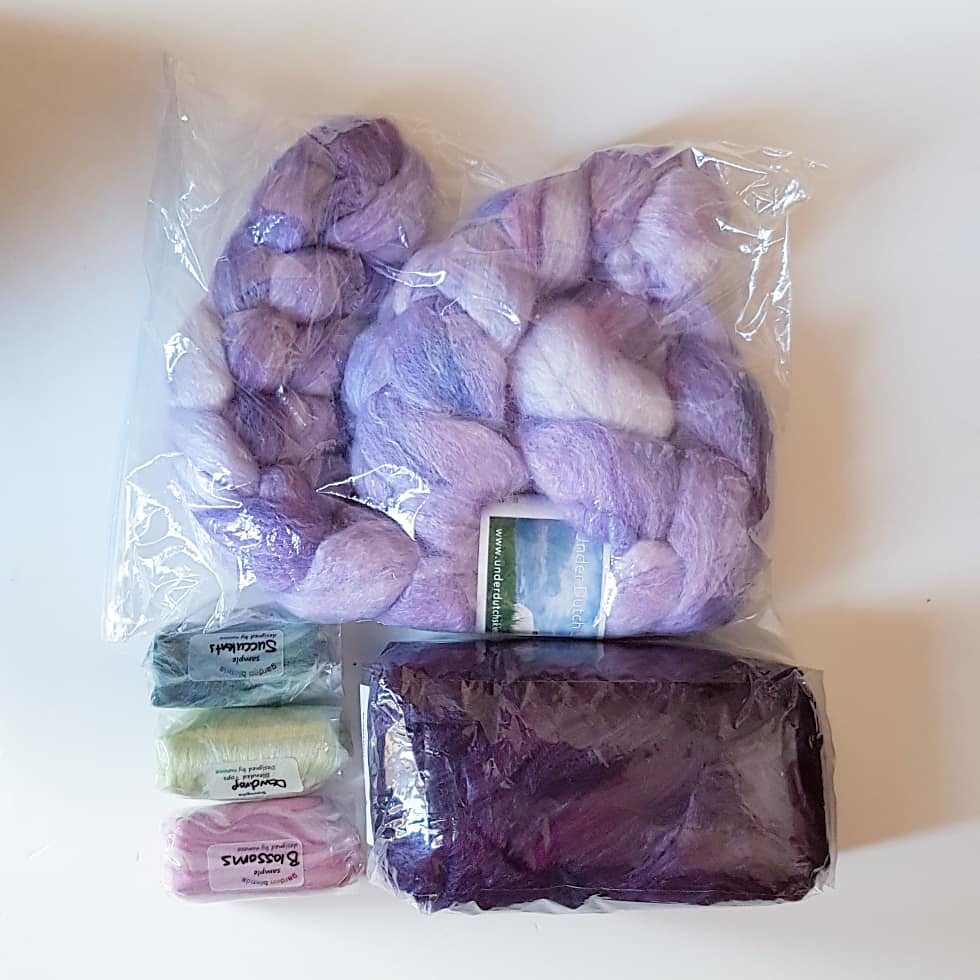 This time I wanted to spin thin again, after spinning so many thicker yarns lately. So I found some very soft and thin fibre in my stash: Blend S, by Under Dutch Skies. A lilac braid of superfine merino. I added a similar amount of a darker purple merino roving from Nunoco, and to spice it up, I also added three mini batts from Nunoco.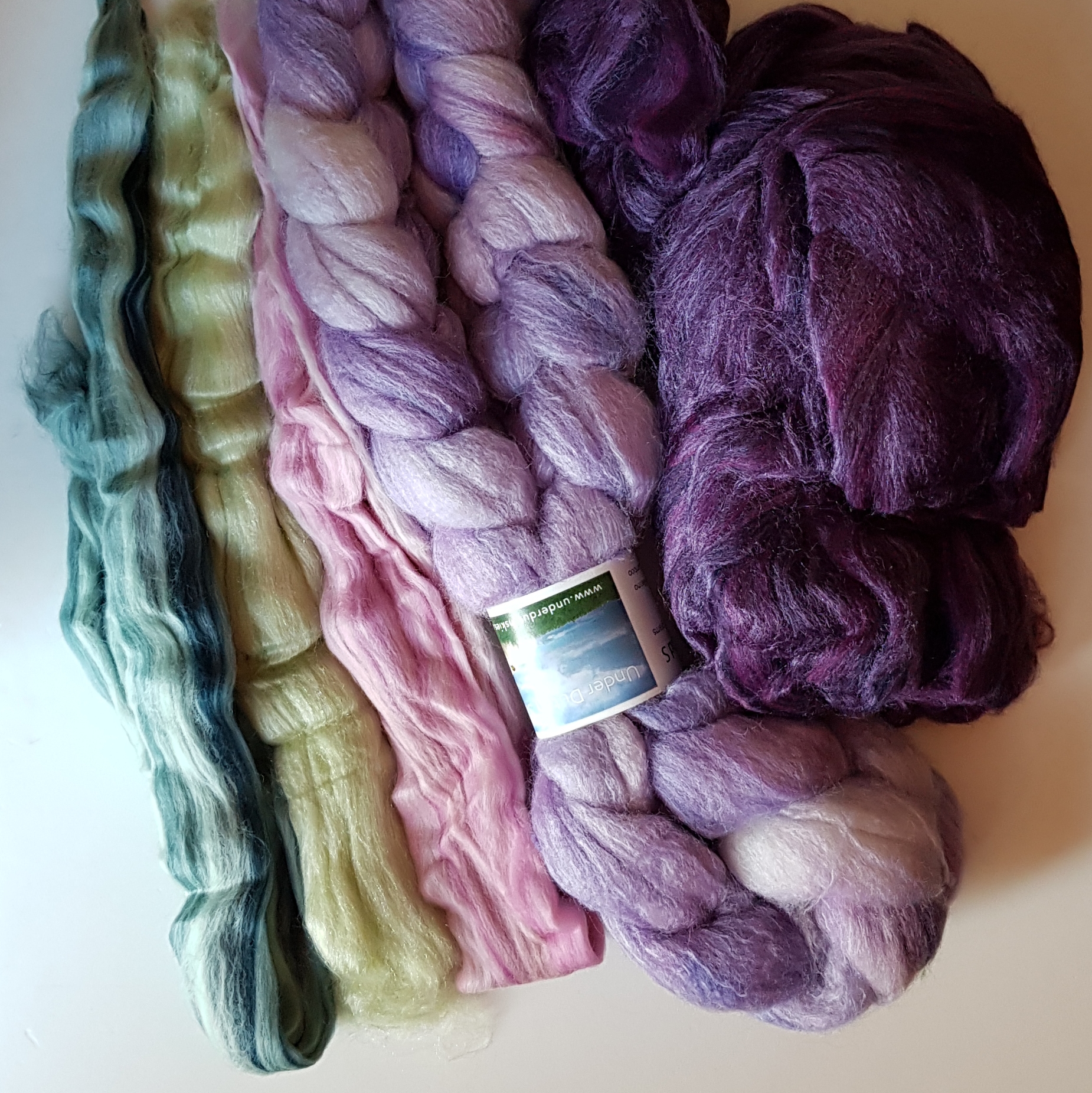 In the picture above, the contrast colours seem quite dominant, but after blending, they are actually quite subtle.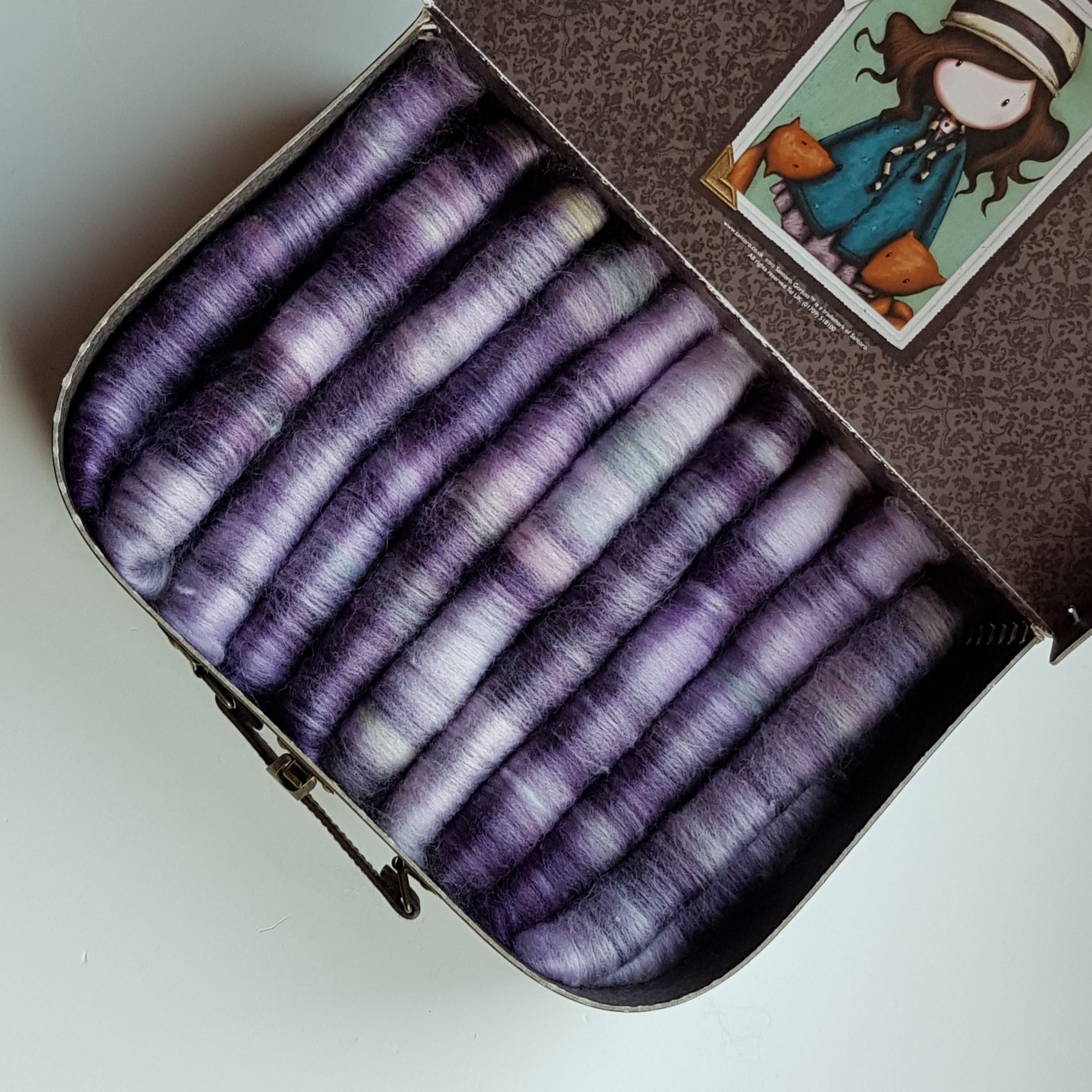 These fine fibres are made for spinning thin. I automatically fell back to my default thickness of spinning (3 singles together makes fingering weight).
When I returned home from my holiday, there was a note from the post office that a package had arrived for me. I went to the parcel shop to pick it up, but the owner couldn't find it! When I checked the number, it was the package that contains my prize spindles from the Tour de Fleece and from the Elves stage! Oh no!
An investigation was started, and in the end the package was found. Fortunately! The owner had been looking with his nose, I presume (it has happened before). I'm just glad that it turned up. Look at the beautiful Elrond and Smaug! Tibor is so generous.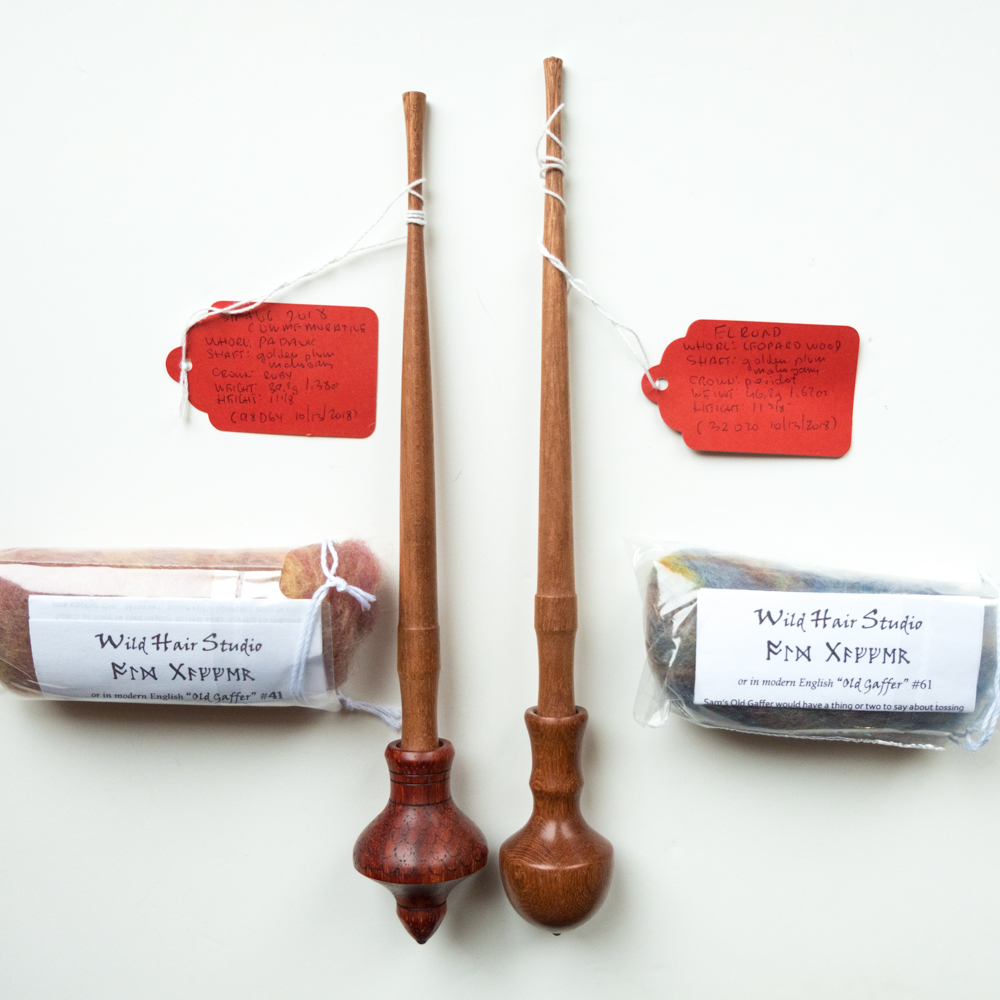 I picked up my project after the holidays and continued spinning. The fibres in this blend are so very soft! The bits of contrast colour keep it interesting, and the sheen of the silk really adds sophistication.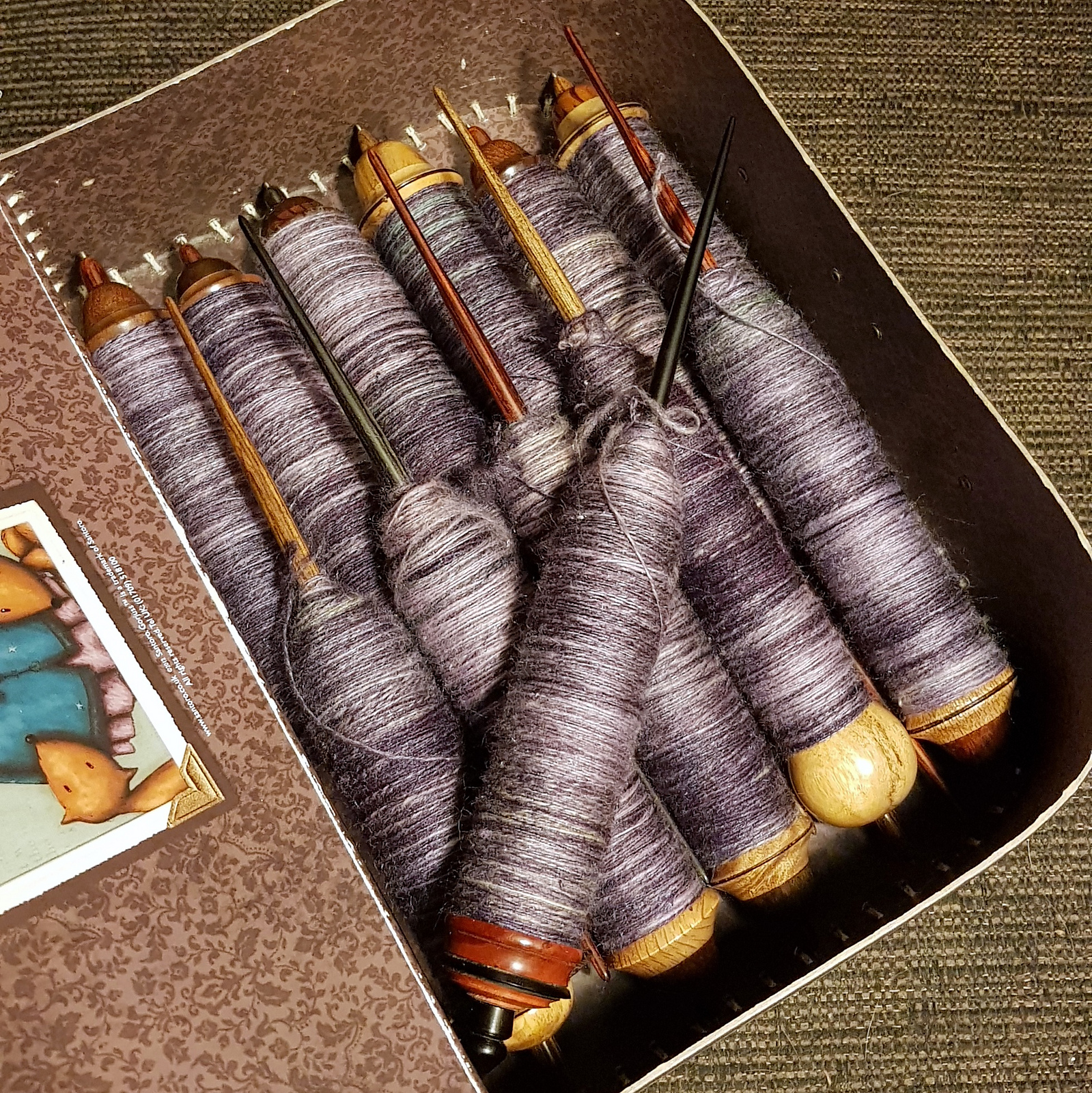 I used my Malcolm Fielding Dyavols, because in my experience they are excellent for spinning thin singles fast. I could have used my MirkwoodArts spindles, of course, but they don't spin as fast as the Dyavols, so they are more suited for thicker yarns in my opinion.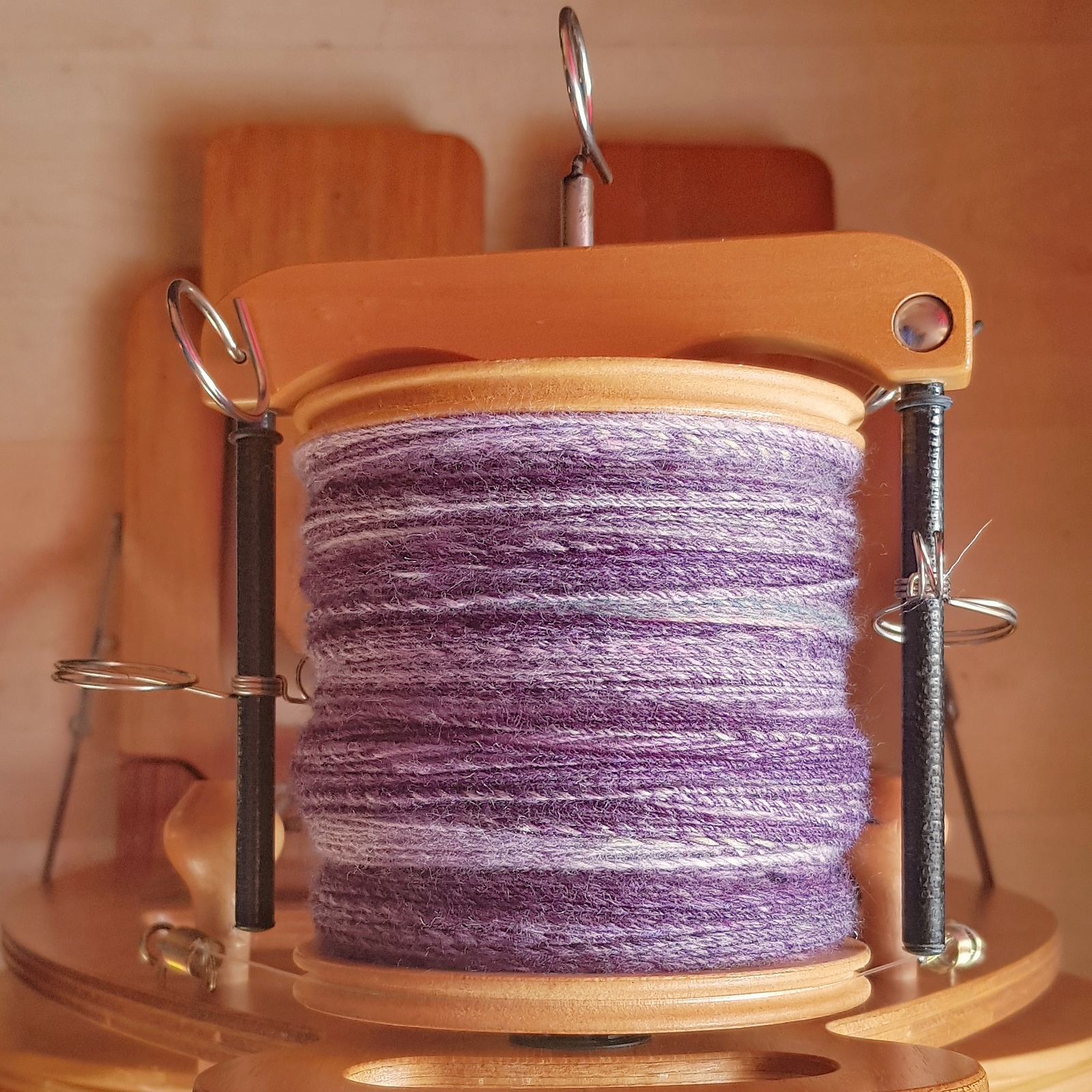 In total, my project contained 230 grams of fibre. Usually, I can fit 200 grams of yarn on my jumbo bobbin, maybe a bit more. So I decided to play bobbin chicken! In the end, I managed to get the whole 230 grams on the bobbin, but only barely.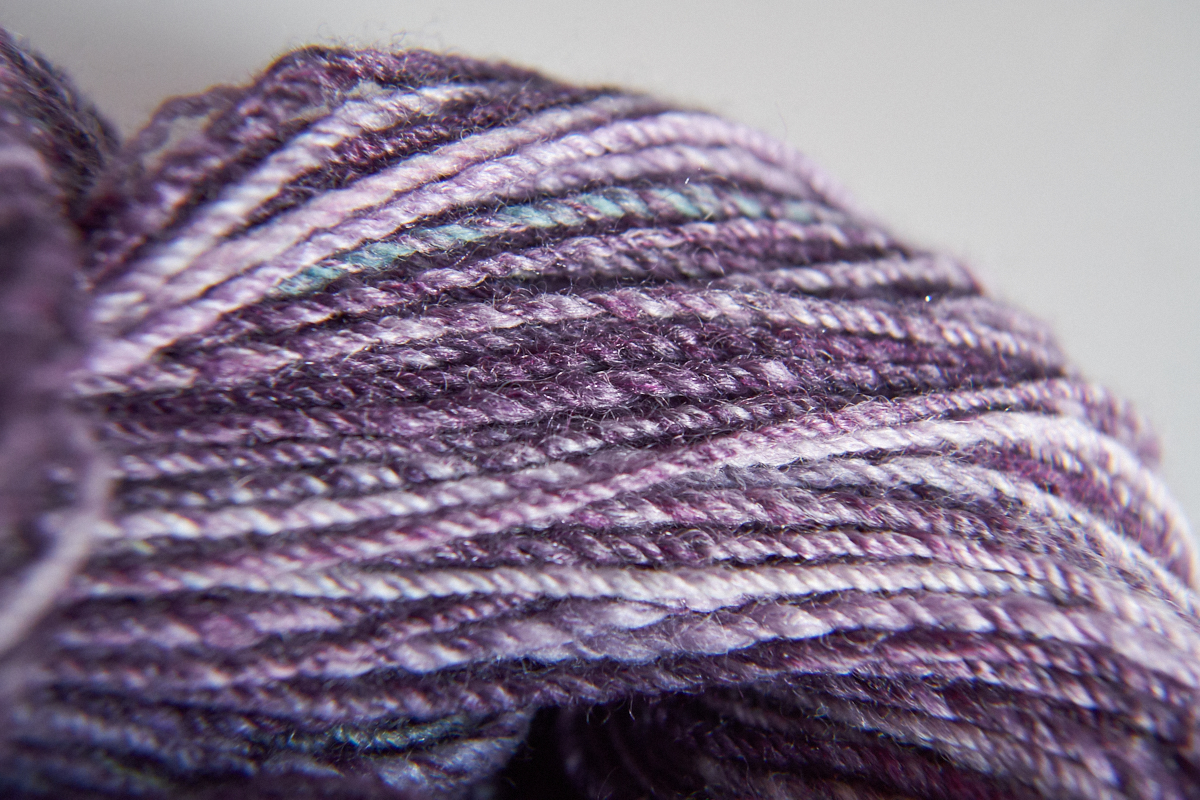 I love how the yarn turned out. In the end it is 810 metres/230 grams, a nice 3-ply fingering weight. The colours mix well and form a beautiful lustrous semi solid yarn. I'm looking forward to knitting with it!