Sinds een poosje, met dank aan Tuinhark, zijn David en ik helemaal into Magic the Gathering. Voor wie het niet kent, Magic is een kaartspel, waarbij je je eigen deck bij elkaar spaart. Je koopt een basissetje kaarten (waarmee je al kunt spelen), en verfijnt dat door kaarten te ruilen met anderen of te kopen in de winkel.
Je speelt het een tegen een of twee tegen twee (Two-headed Giant 😀 ) en het is altijd verschillend.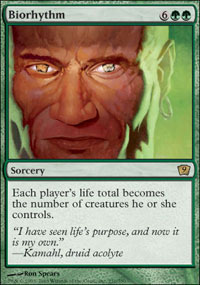 Er zijn vijf hoofdkleuren: wit, blauw, zwart, groen en rood. Iedere kleur heeft zijn eigen soort kaarten, en je kan ook kleuren combineren in je deck. Het gaat erom (natuurlijk) je tegenstander te verslaan, je begint allebei met 20 punten en degene die het eerst op 0 punten staat heeft verloren. Ik ga niet het hele spel uitleggen, dat valt wel te vinden als je geïnteresseerd bent. Wat ik wel even kwijt moet is dat het een grote uitdaging is omdat je nooit van tevoren weet wat voor deck je tegenstander heeft. Je eigen deck moet dus erg veelzijdig zijn om de ander het hoofd te kunnen bieden.
Ik weet nog dat Ruud en ik vroeger al kwijlend bij de Magic-vitrines stonden in de Intertoys, maar ja, we wisten niet precies wat het was, alleen dat het er mooi uitzag en niemand in onze omgeving speelde het. Later gingen we Star Trek: Customizable Card Game spelen, maar dat was vrij moeilijk en bloedde een beetje dood. Maar nu ben ik dan toch nog over de streep getrokken…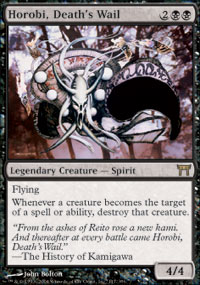 Afgelopen donderdag zijn David en ik zelfs wezen kijken bij een Magic-toernooi, wat erg leuk was, maar ook wel erg snel ging. De spelers hoefden maar eenplaatje te zien (op de kop!) om te weten wat het was, wat het deed en wat ze er wel of niet tegen konden doen… Ook opvallend was dat er geen enkele vrouwelijke speler was. Wel jongens met paardenstaarten trouwens. Misschien gaan we zelf ook wel een keer meedoen, maar dan gaan we eerst goed oefenen 😛 . Ow, trouwens, ik zit meer op rood-groen en David op wit-blauw…