Last Sunday I plied all my singles on my wheel. As I was plying, I was a bit suspicious already. It didn't look like DK weight. Sport weight, yes, it could still be sport weight… right?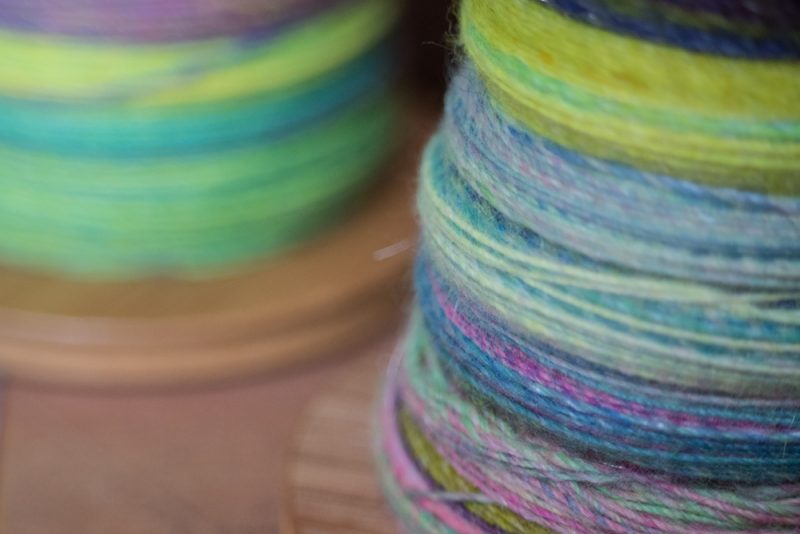 But when I posted a picture on Ravelry, someone commented that it looked like fingering weight, and I knew that she was right. Apparently, spinning thick after creating light fingering weight yarn is not as thick as I think.
On Monday, I wound my yarn onto a niddy noddy to create a skein and measure it.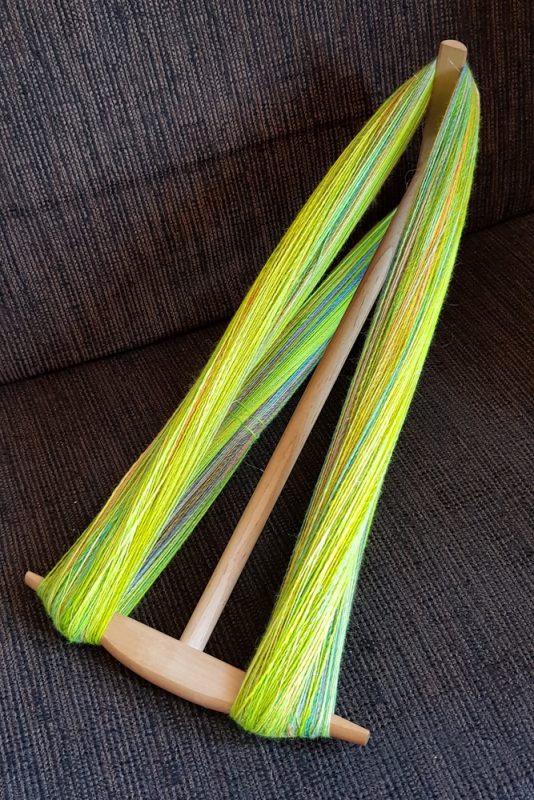 It turned out to be 251 grams of yarn, and 1167 meters. That's a fingering weight yarn indeed. I gave it a bath and it became even more fluffy and soft. I'm quite happy, even though it's not as thick as I intended it to be.