Last February I started spinning my largest spindle spinning project to date. I combined five braids and batts of fibre, a total of 500 grams, on my blending board.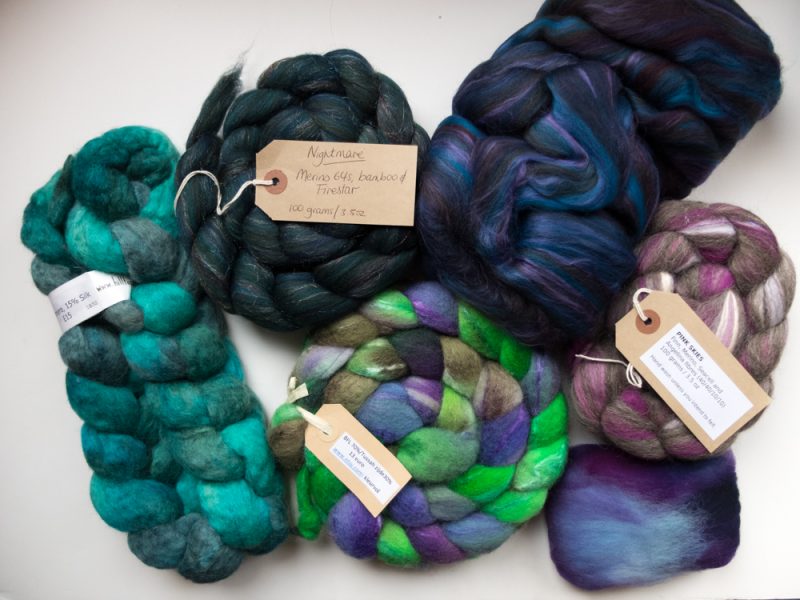 I was so curious how these colours would work together! I love playing with colours and combining them intuitively.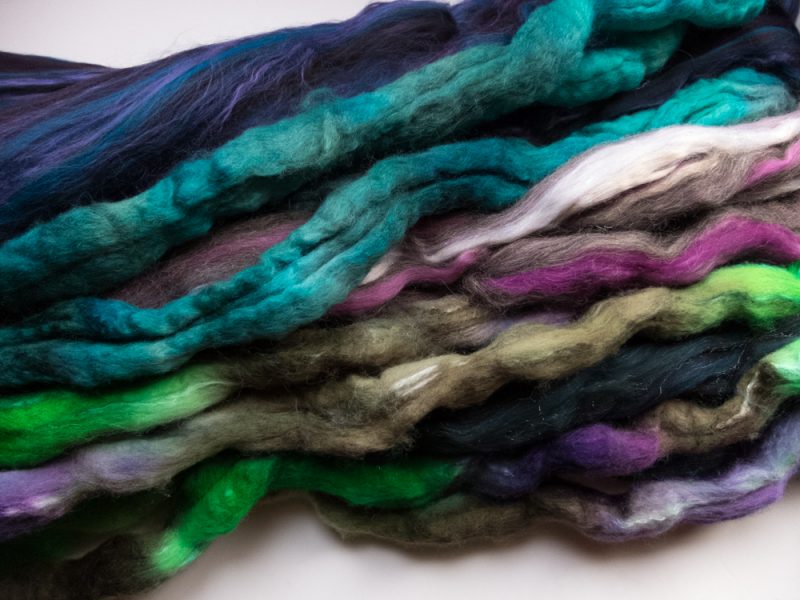 I don't really like to create muddy colours, so I don't want to just throw anything together. First, I choose a basic colour with some variations. In this case, that would be blueish green, green, and blue. Then I choose a contrasting colour to add some spice to the mix. In this case, that was the pink fibre, and I also added a small leftover of purple fibre. One of the green braids (Kleurvol) also contained purple, so that would harmonize as well.
I love spinning from rolags on my spindles. They are not too large, and the preparation on the blending board ensures that they are not felted together or otherwise hard to spin. Thye are usually smooth and easy to draft.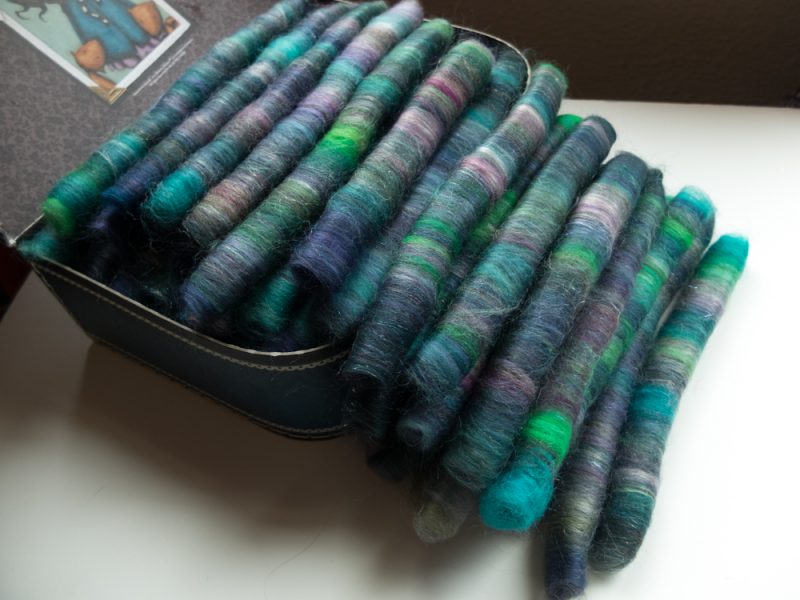 This time, the rolags didn't even fit in my fibre suitcase! I had to store some of them in a bag instead. But they turned out really nicely, and they reminded me of jewels, beetles, and shady blooming forests. On to spinning!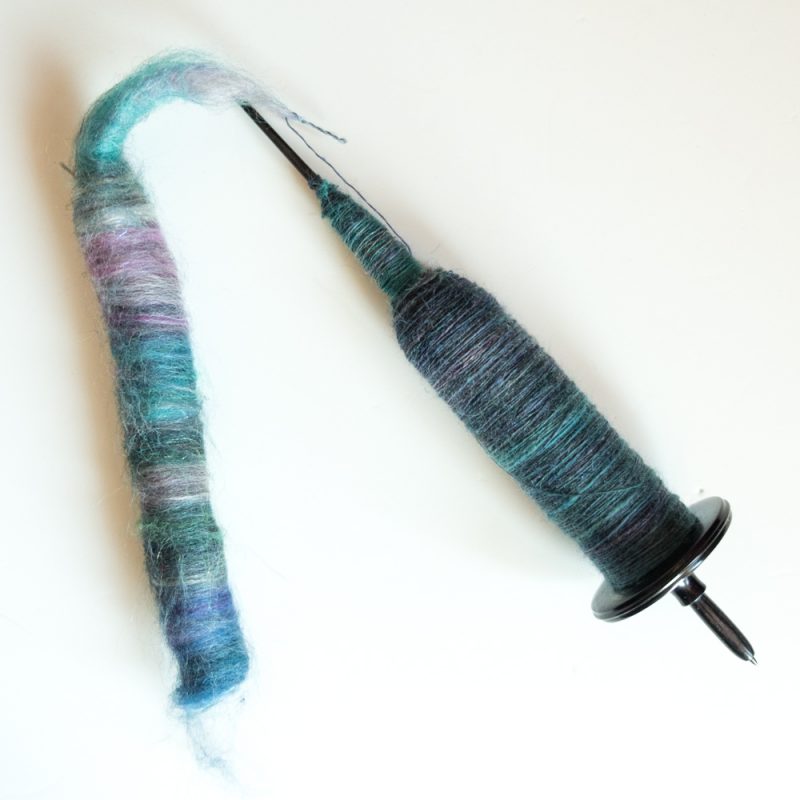 I decided to spin this project entirely on my favourite spindles: those made by Malcolm Fielding, if possible. I have many of his spindles and they all spin perfectly steady. I do prefer the Dyavols, because I like my spindles to have a whorl with a bit of substance in weight but not in diameter. Pu yoks, with their wide whorls, feel heavy when setting them in motion, especially when they are rim-weighted.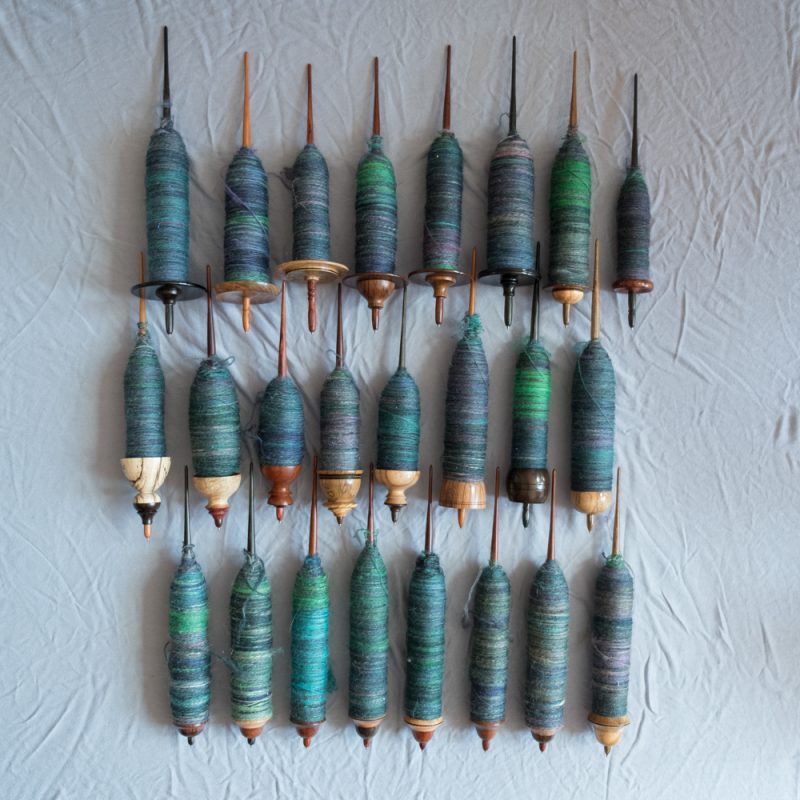 After a lot of spinning (and knitting in between) I finally finished spinning the singles last week! I used all my Malcolm Fielding spindles, and managed to keep the thickness quite even throughout the whole project. It's always a danger that you slowly get thinner or thicker when spinning for a longer time.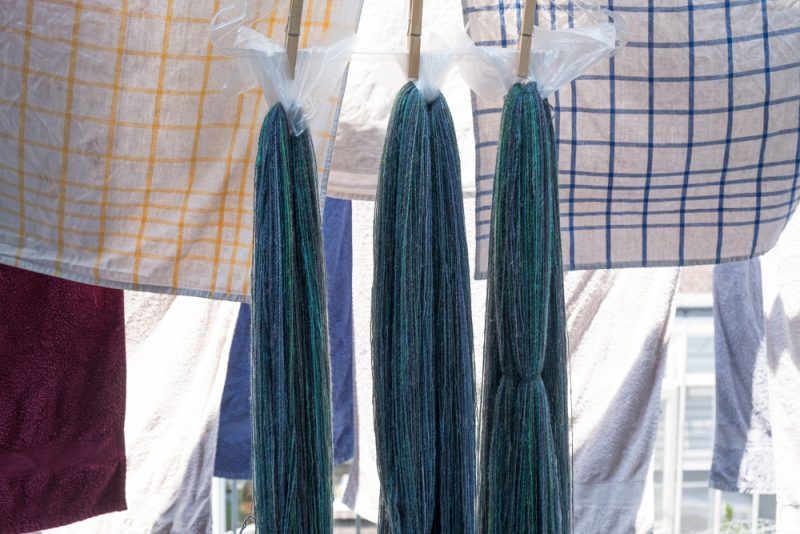 I chain plied the singles on my spinning wheel and ended up with three big skeins of light fingering weight yarn.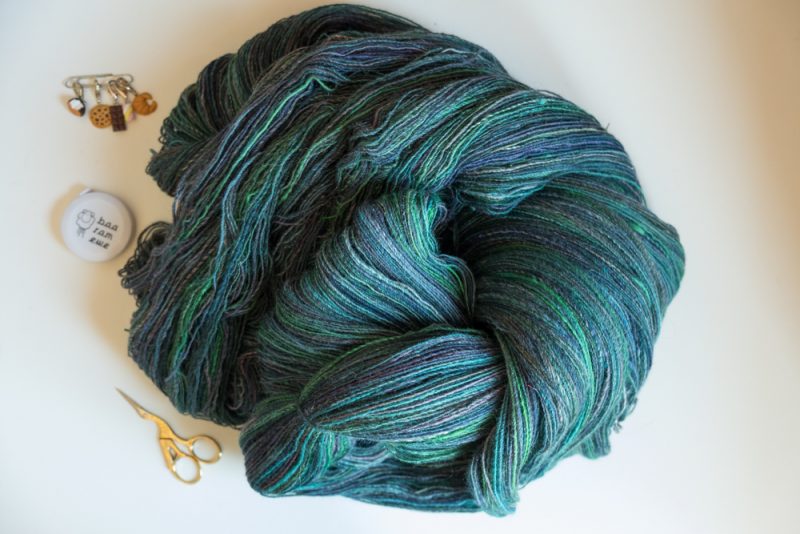 In total, I spun 2450 meters/500 grams of 3-ply yarn. That's 490 meters/100 grams. A very usable yarn weight. I may make a cardigan out of it someday, but first I'll pet it for a while. And I finished just in time for the Tour de Fleece, which starts tomorrow!