My previous spin was not as thick as had intended, so I tried again. This time I used SpinJones fibrein the colourway Secret Garden and some fibre that I bought last year on my holiday in England: Blue Faced Leicester dyed by Wild Wood Wool. I blended the two together and created 32 rolags. The SpinJones fibre contained quite some angelina, and it was fun to have some glitter in these dark winter days. I started spinning it on my heavier spindles and tried to spin thicker than last time.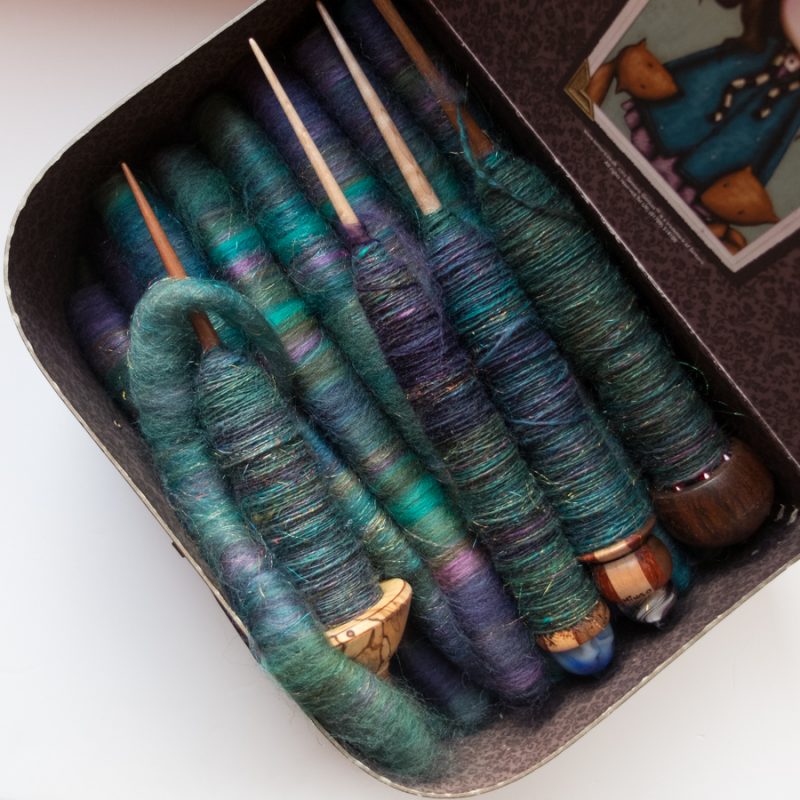 Because I was spinning a bit thicker, the spin went quite fast. I finished spinning the last rolag last Friday.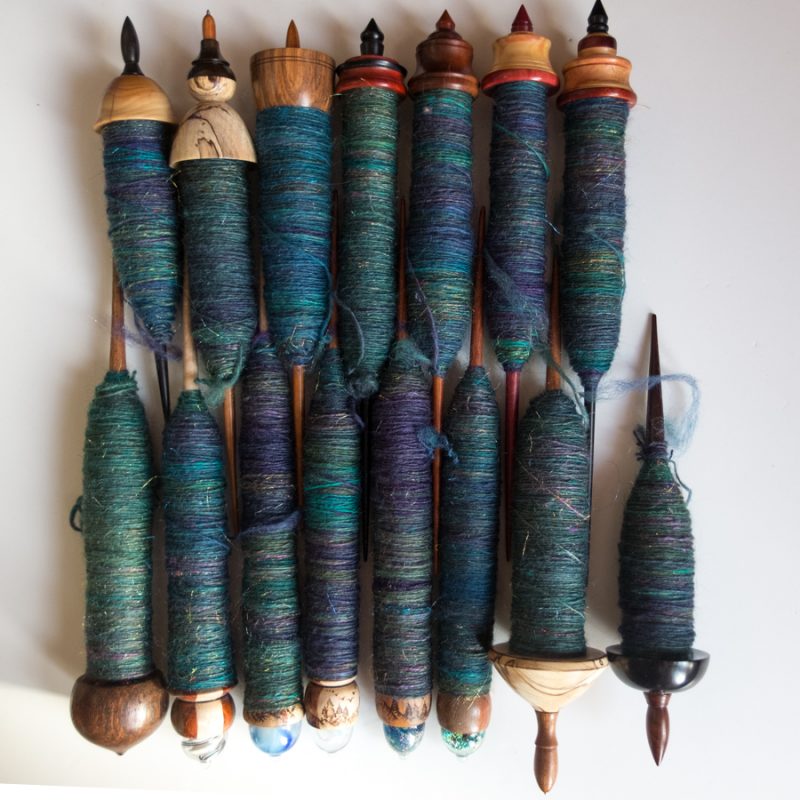 I chain plied the singles on my wheel. I played a bit of bobbin chicken, and I won, yay!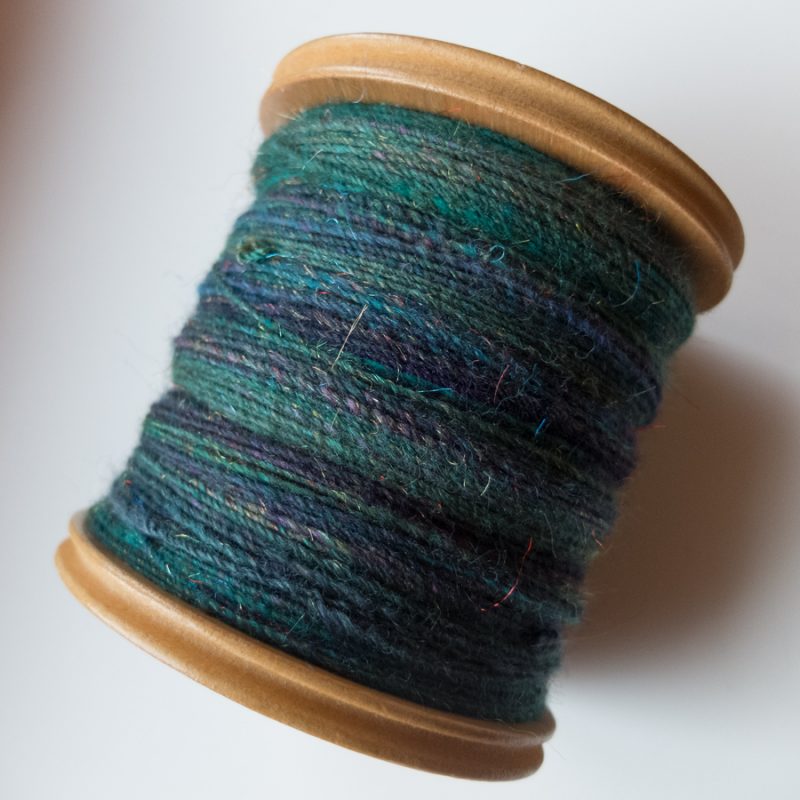 I don't like my skein winder that much (it's very unstable), so I used a niddy noddy to wind the yarn into a skein.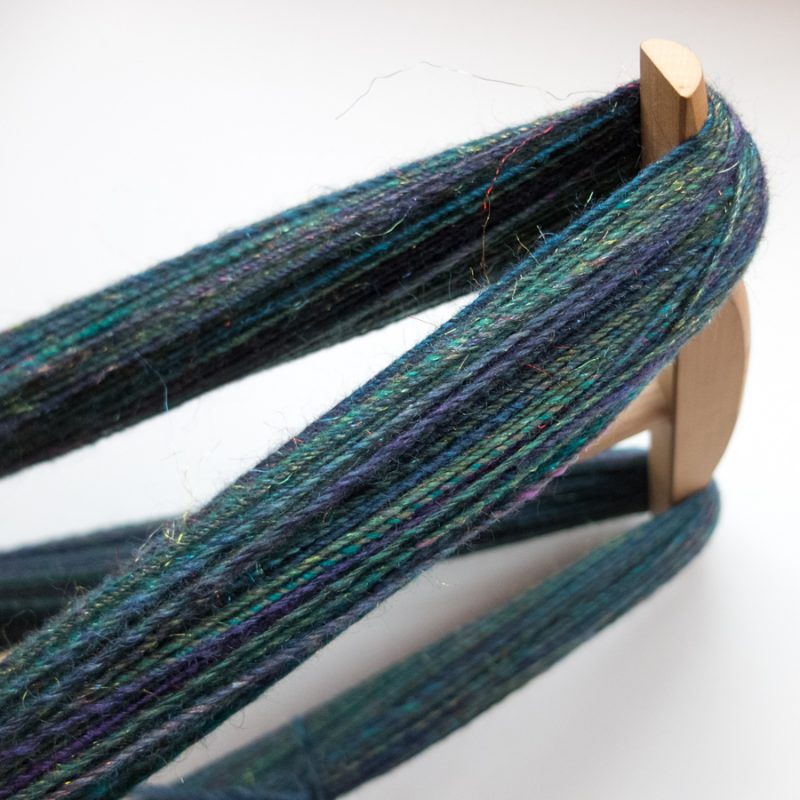 The resulting yarn is 467 meters and 205 grams. That means that it's a proper DK weight, at 228m/100g. Just what I was looking for!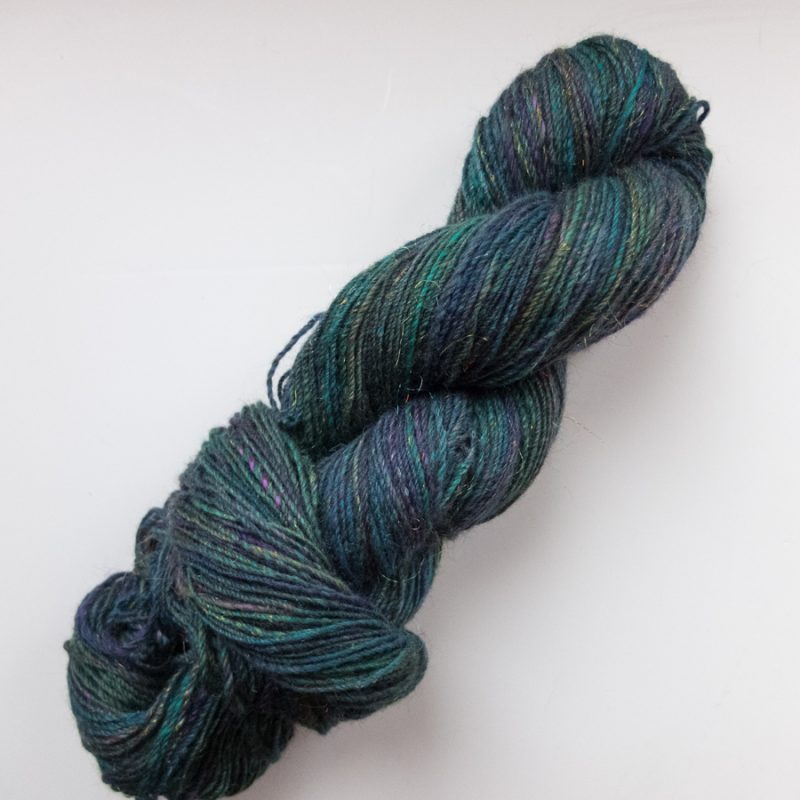 It will probably become a thick cowl. It's cold in The Netherlands at the moment, it has even been snowing here in The Hague, which is quite uncommon! I'd like another warm cowl. And other woollies. Thick stuff.