The test knit is done! Actually I finished the socks this weekend already, but I didn't find the time to write a post yet.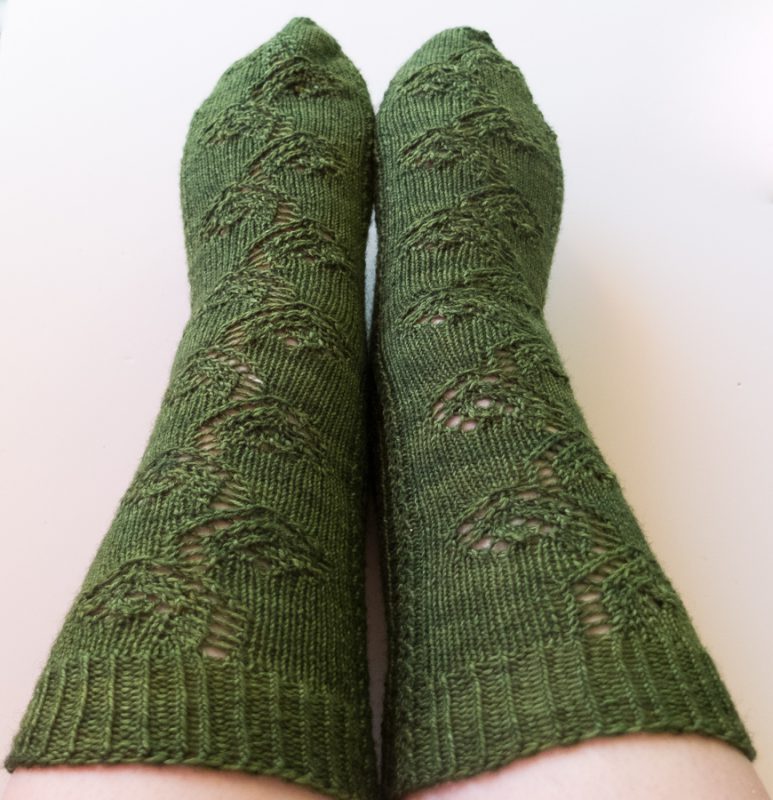 The leg and foot pattern consists of connected curls, and in my green version it looks a bit like a bubbling witches brew…
This was an enjoyable test knit! There weren't many mistakes in the pattern, and the ones that I saw were quite obvious, so they didn't really stall progress. I knitted these semi-two-at-a-time (first knit both toes, then the feet, then the heels, then the legs, then the cuffs, alternating), from two ends of my yarn. I only had a couple of grams left afterwards.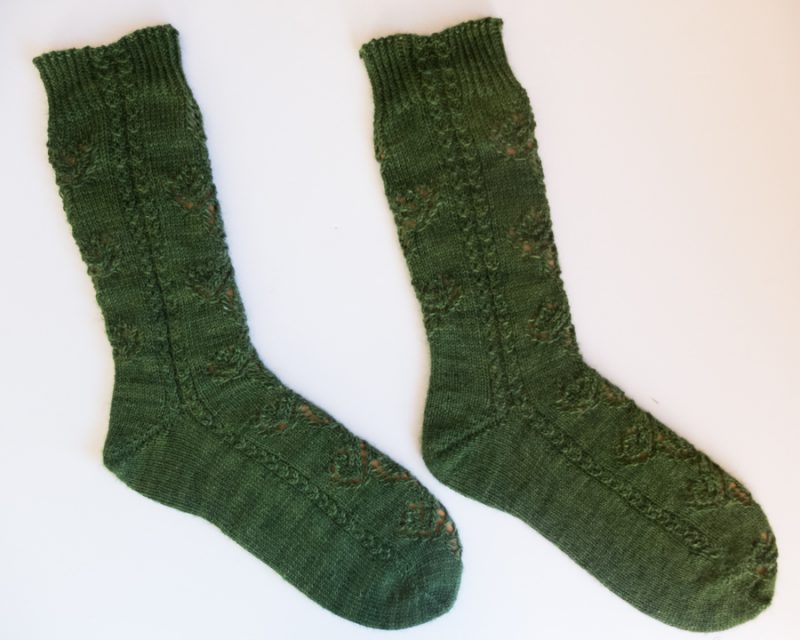 The legs were so long that the cuffs didn't fit on my sock blockers. That wasn't a problem, really, because I don't like blocking ribbing that is meant to keep something up…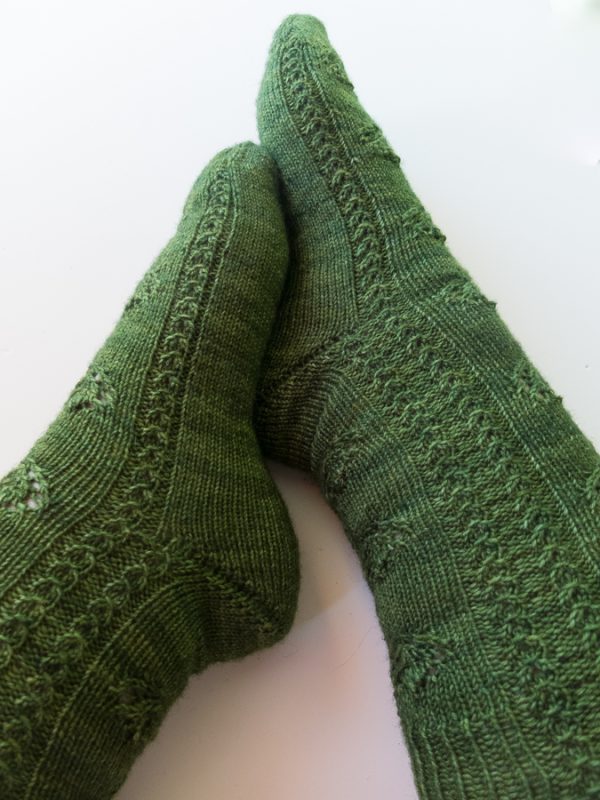 I love the faux cables that run up both sides of the sock. They look like intertwining little rings, and they are nicely visible in this yarn.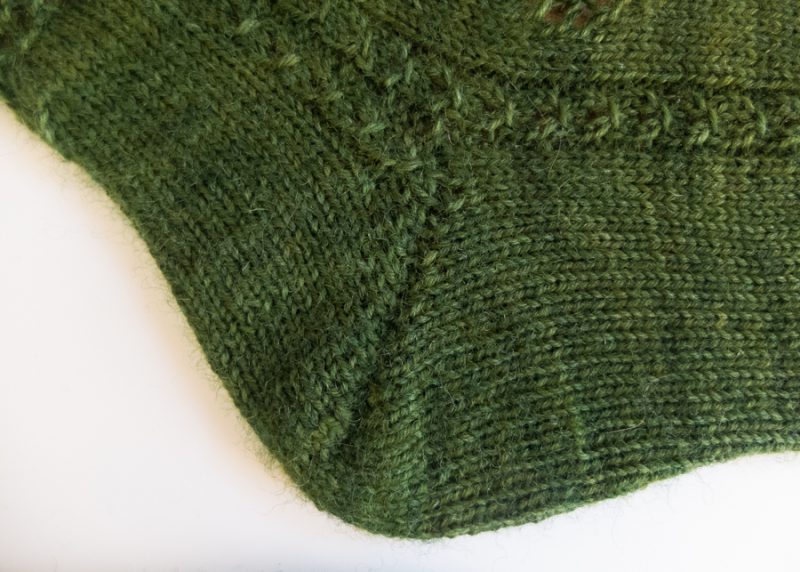 I learned something new as well: the Fish Lips Kiss heel! It's a nifty heel for which you don't really have to count stitches. If you measure properly where to start it, it will always fit perfectly as well. So ingenious!
I can really recommend knitting this pattern once it's published. Find it in RedScot's Ravelry Store. She also has other patterns that are really cool!