I got myself an early birthday present. It's awesome. It's a set of Caran d'Ache Museum Aquarelle pencils. They are soft and smooth and full of pigment.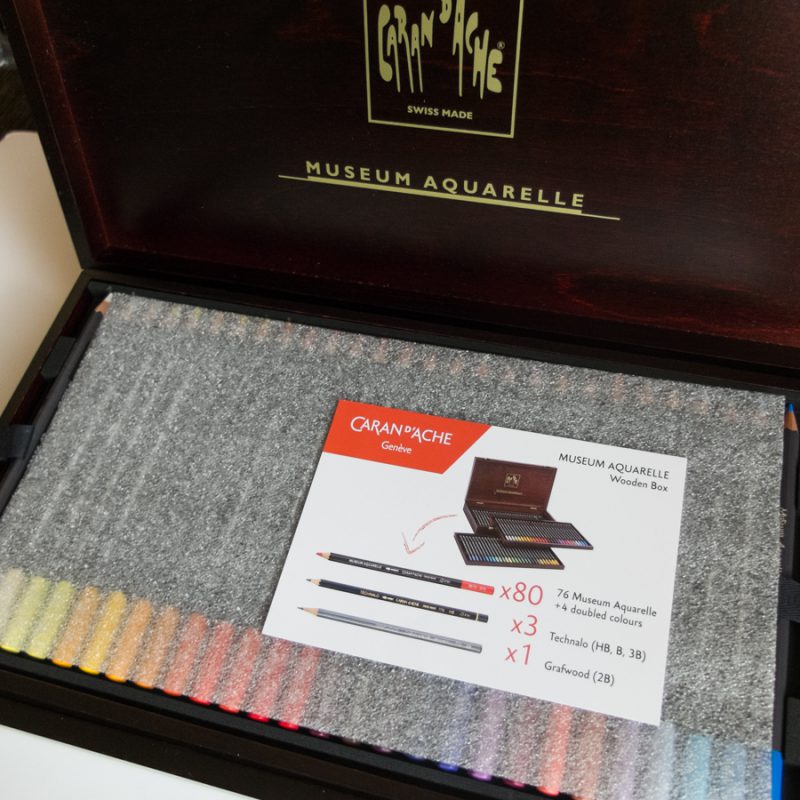 It's a big set. I've been saving for it for a while now, because I want to combine watercolour paint with watercolour pencils. I had some Inktense pencils for a while, but somehow they did not speak to me, and I gave them to a good friend. Watercolour pencils, however, do click. Why, I don't know, they're not that different.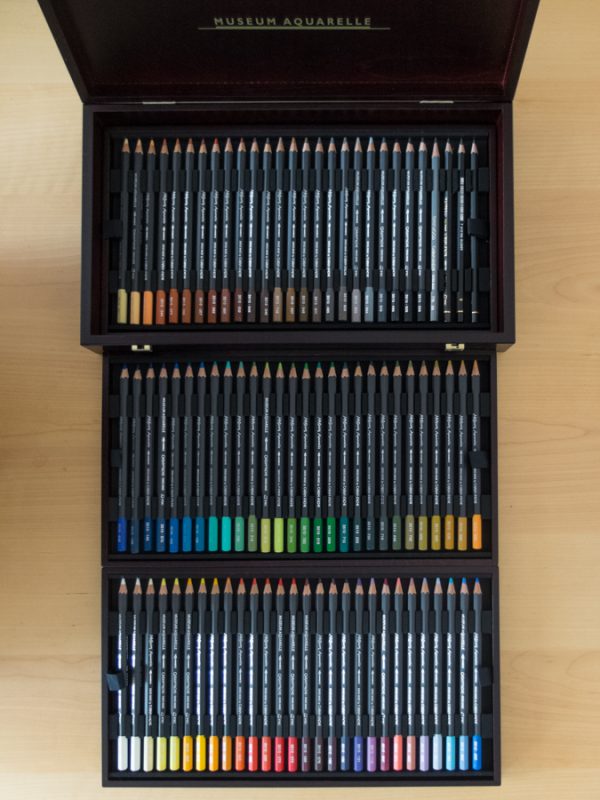 The set is very pretty and contains many colours. One layer is filled with neutrals entirely. There are quite many different reds, yellows, and blues, so I can mix all I want. Tonight I played with them a little bit, after some hesitation (they're so perfect! I hardly dared to use them), but soon it was too dark, so all I managed to do was doodle a bit.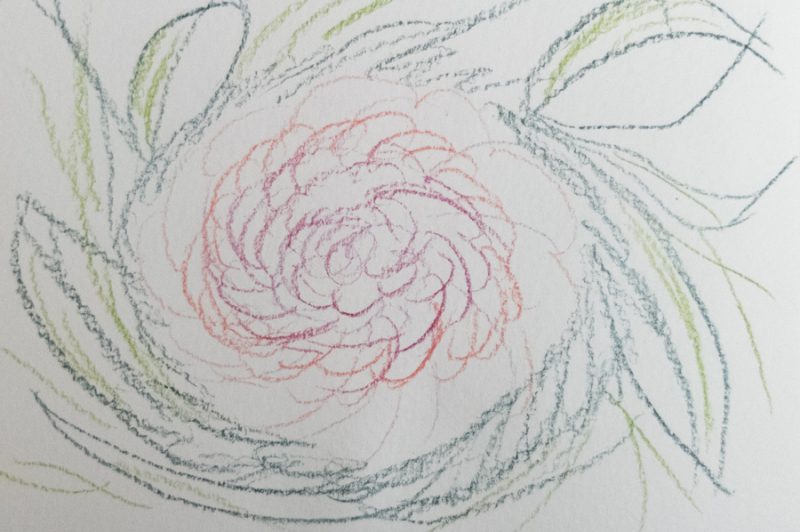 Just to see what would happen, I quickly drew a suggestion of a flower with some green around it. Then I took my waterbrush and started painting. Lo and behold!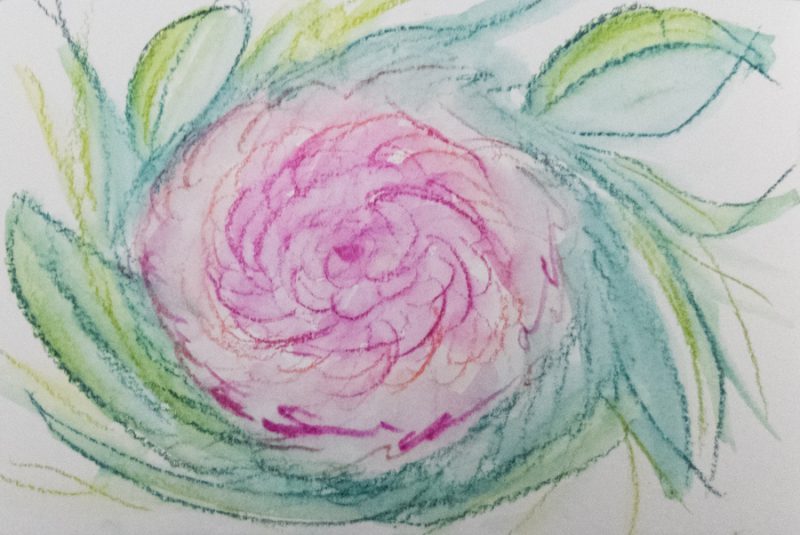 Not bad for a couple of lines! I didn't paint everything, which is kind of nice, I think. I added some pink after painting but that didn't flow smoothly anymore. Apparently you draw first, paint later, and keep it that way.
Of course I had to try to draw a cat too.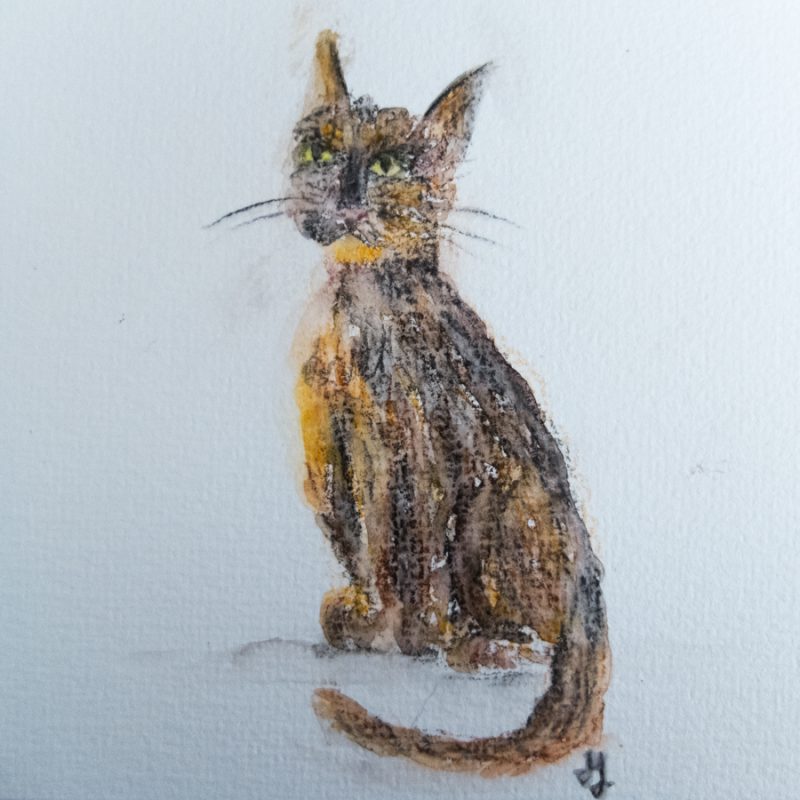 I didn't take a picture before adding water, but it didn't look like much. Some scribbly lines and hardly any colour. That changed a lot when painting! It's still quite surprising to me what the result will be, but I hope that I will become better at predicting it as I use them more. Exciting!