My most recent paintings have been more dreamy than the ones I made in the beginning. When I started painting with watercolour, I tried to be ultra realistic. I used photos as references and tried to bring loads of detail into the painting. Lately I have been letting go. I'm not using references at the moment. The result is paintings that look more dreamy. Actually they are now a bit too much in the other direction for me. I'd like to have some focus, some realism, in a loose way. I guess that watercolour painting is a bit about bouncing back and forth between focused ideas and letting go of control. It is why I keep coming back for more.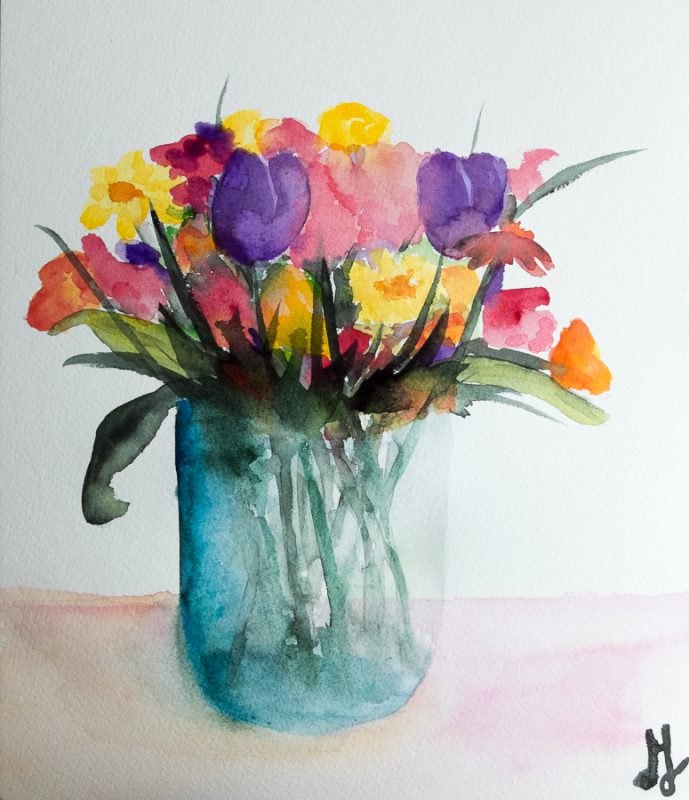 I did two little bouquet studies. This is the first one, on larger paper (about 20×30 cm). I tried to use colours that I liked, and suggest flowers in a glass vase.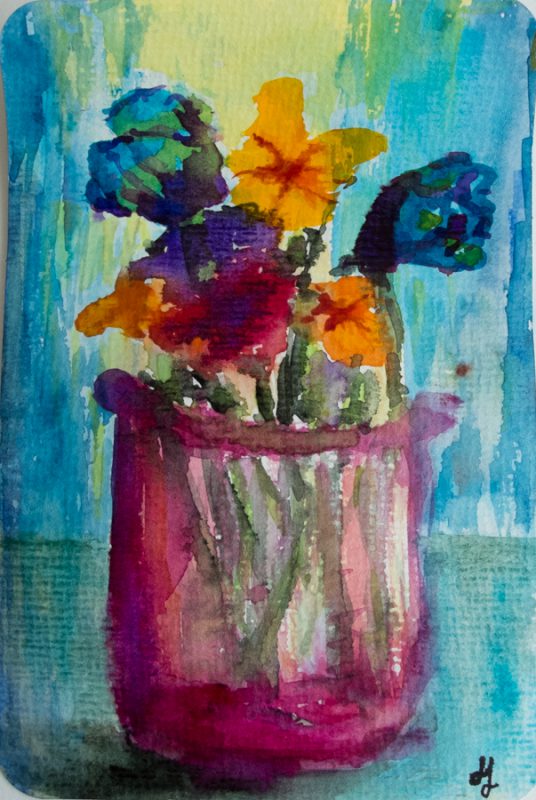 I tried it again on a postcard. This time I added a background, but it is a bit too much I think.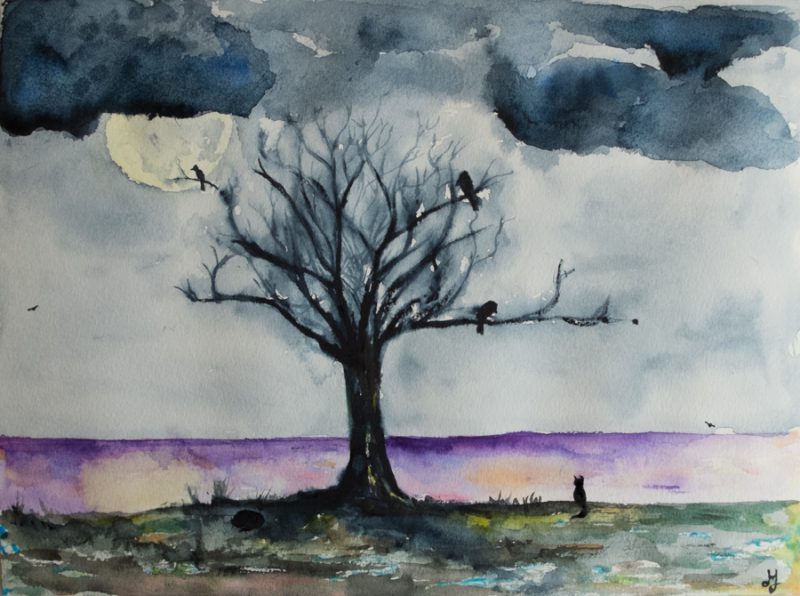 Here's another dreamy picture. I improvised a tree with birds. I added a full moon and tried to keep the background quiet. Of course it needed cats too. I like this picture, even though the subject is right in the middle.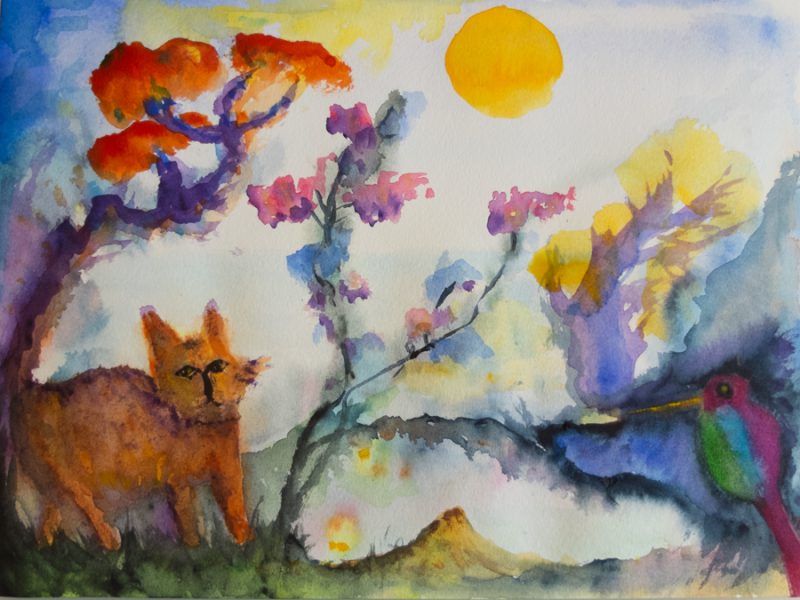 Here's another doodle. I worked wet in wet and added some lines first. After letting them move where they wanted to go I improvised and added more elements. This painting is kind of interesting, but also a bit weird. I think I need to do some realism again to practice control and then let go again.