Today the Giro d'Italia is starting here in The Netherlands, in Apeldoorn. Like the Tour de France, this is a great opportunity for a spin-a-long! One of the members in the Dutch Karma Swap group wanted to do a SAL and opened a thread, and many people felt the same, so they joined in. And now they are spinning (mostly) pink fibre as a reference to the Giro!
I wanted to participate as well, and I still had to prepare the fibre that I wanted to spin. I was going to do that today, but first my husband and I went to a beautiful park here in the neighbourhood: Clingendael, with its Japanese Garden that only opens 8 weeks a year. It's wonderful and lovely! It was rather busy, but we still enjoyed it tremendously.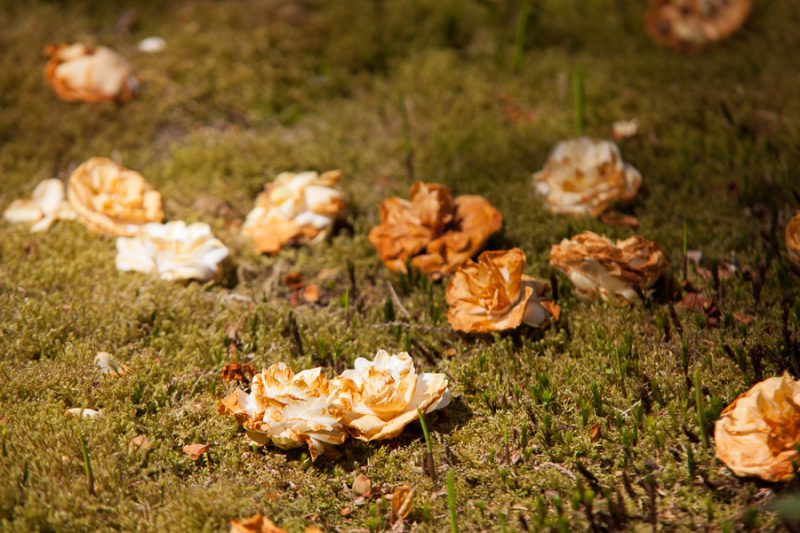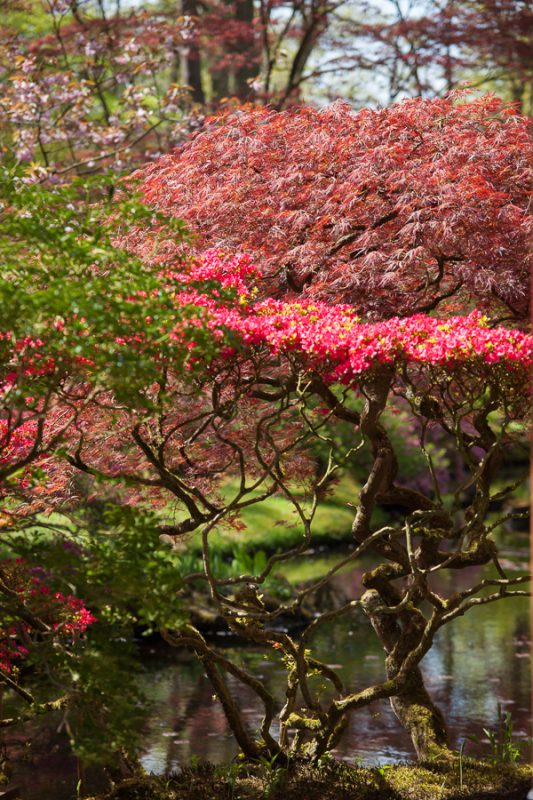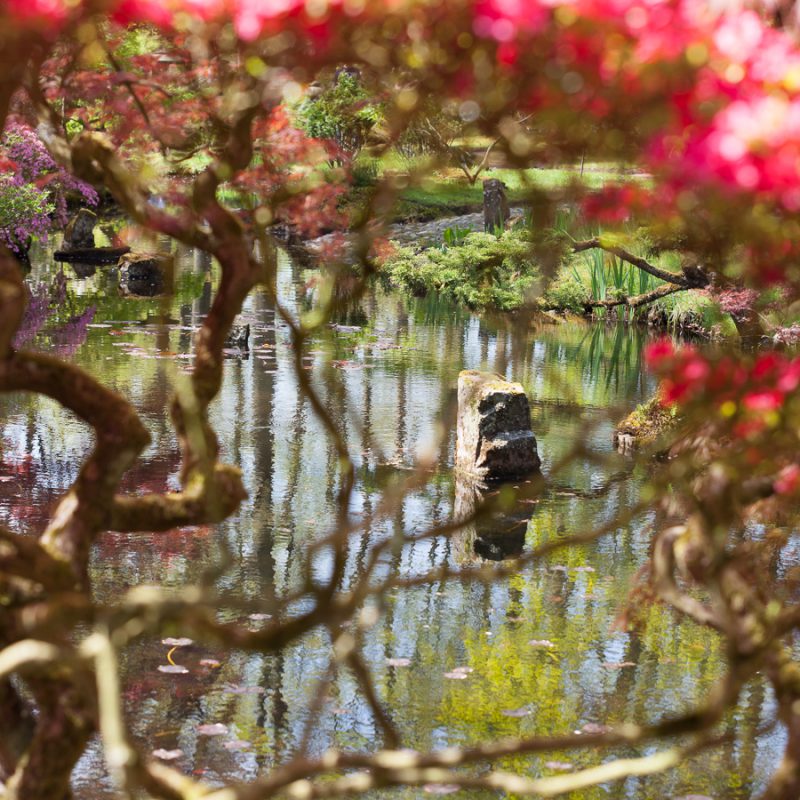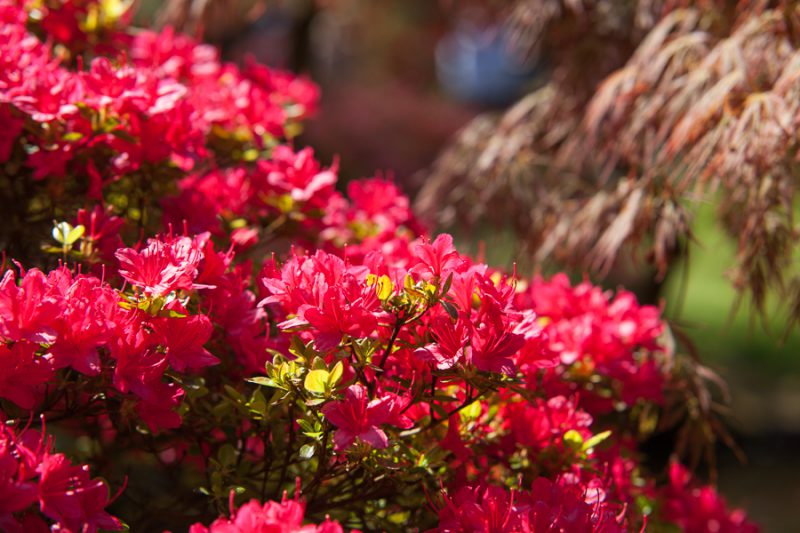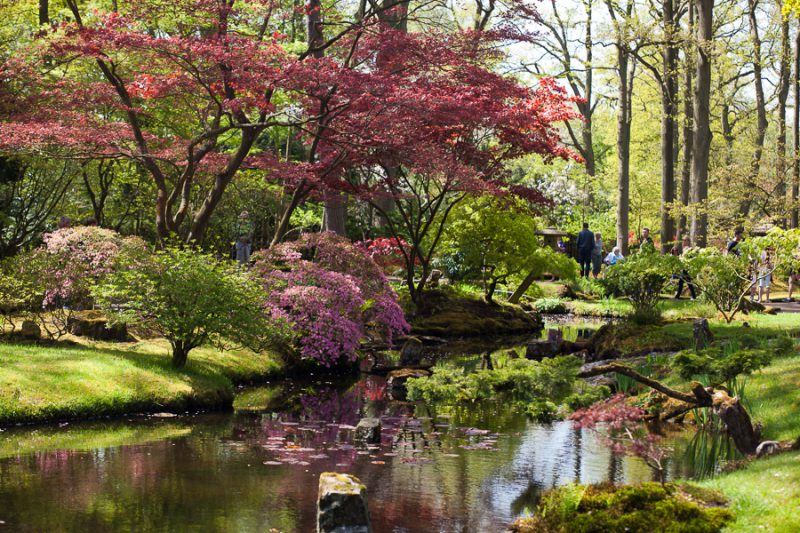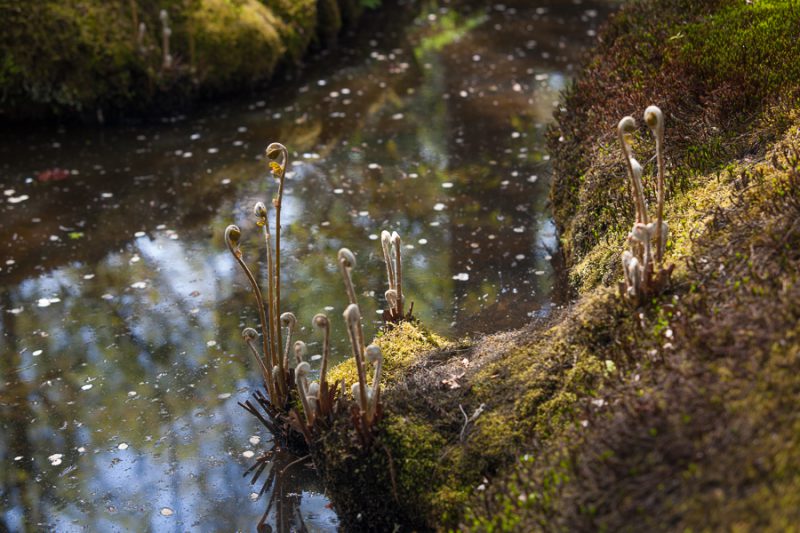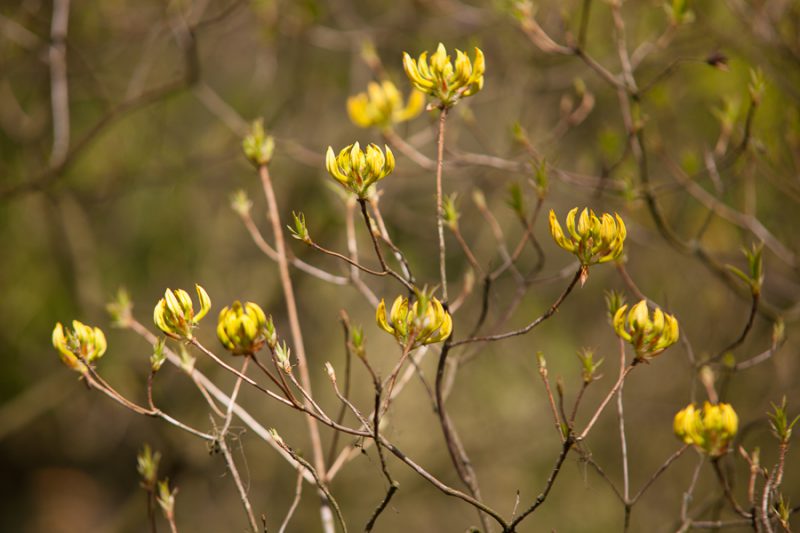 We returned later in the afternoon, and I felt so relaxed, it was great! I really need to be in nature regularly. It seems as if I breathe deeper there, and let go of some tension that I build up when I'm in the city. I'm not even aware of it usually, but when I'm in a forest, in a park, or at sea, I feel it slipping away, and I feel refreshed and regenerated afterwards. Note to self: just go there when you have a chance, no excuses!
Anyway, I was back, and I went to my fibre boxes and picked out two fibres that I expected would work well together.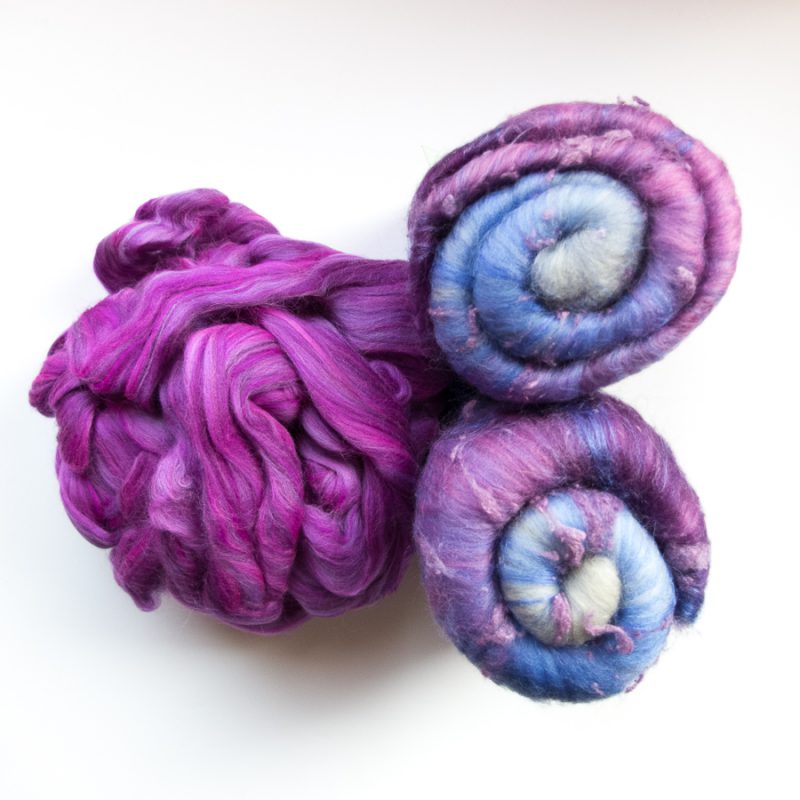 On the left you see the colourway Yewberry (100% 21 micron merino) and on the right you see two batts in the colourway Bugles (mostly 21 micron merino, with some tussah silk and silk noils). The batts on their own look duller than the roving, but the roving on its own has a colour that is a bit too intense for me, and I was hoping to "tame" it by mixing it up. The batts contain many colours, from very light green to light blue to lavender to plum… and I decided to blend everything together on my blending board, getting rid of the gradient.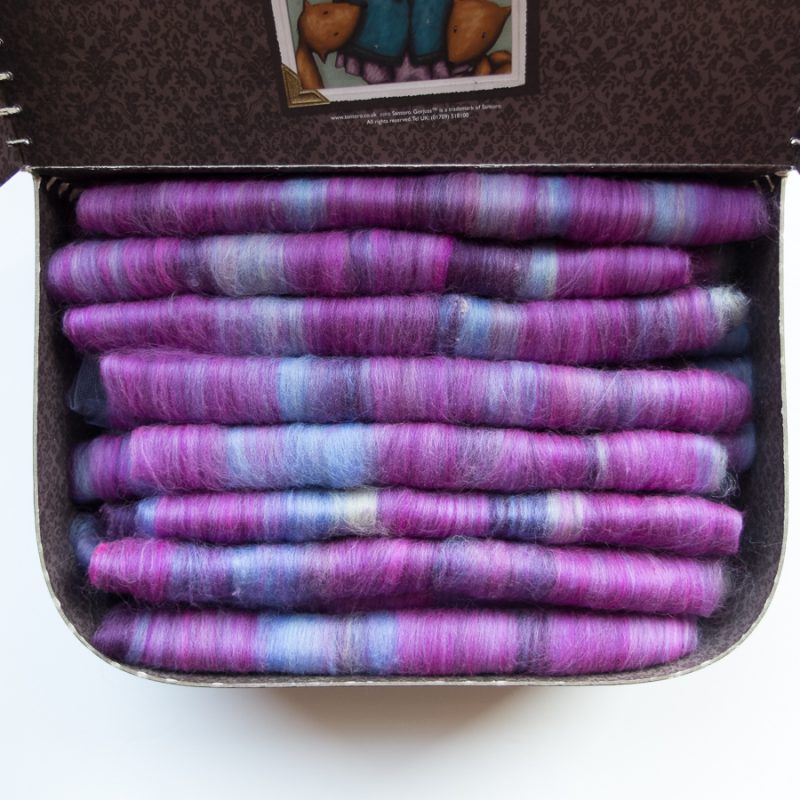 The result is really to my liking! It isn't as in-your-face-pink as it was, but the light blue and green do accentuate the pink. The purple tints bring it all together. Yes, this will be fun to spin! And the weather forecast for this weekend is amazing: it will be 27 degrees Celsius here – which is even extreme for summer here, and it's only spring! So I may go out and spin somewhere nice outside in the shade.