My Deep Blue Sea spinning project is done! Well, almost done. I still have to give the skeins a bath. But the spinning is finished, the singles have been plied, and the yarn has been skeined. Remember how it all started?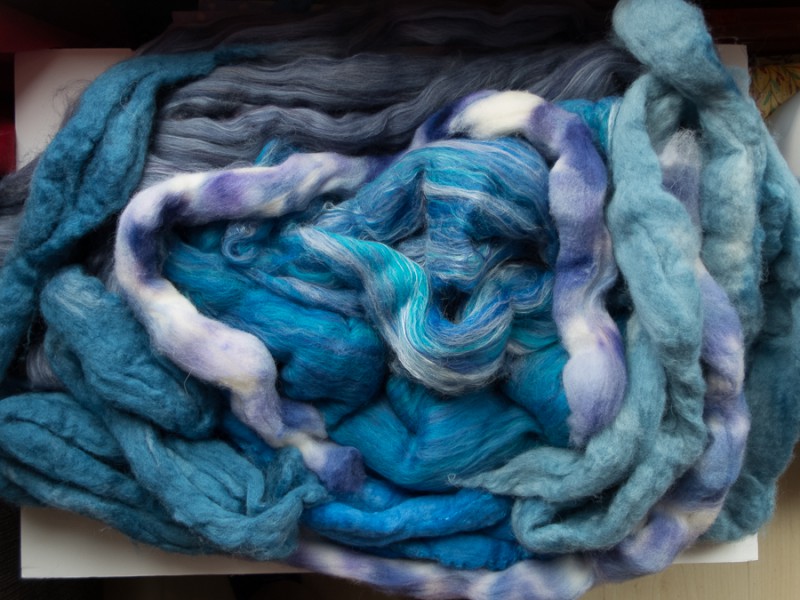 I combined lots of different blue fibres (BFL, merino, silk, bamboo, milk protein, and more) and created a huge set of rolags.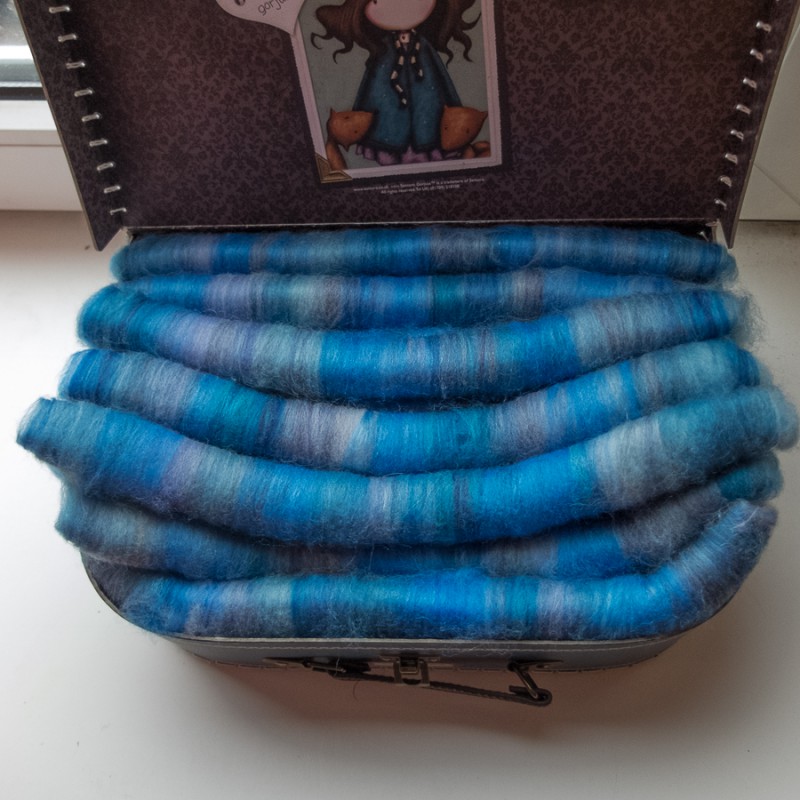 After spinning several rolags, I was able to close my suitcase again. And I continued spinning between the Sock Madness knitting (three pairs of socks) and knitting for a swap (fingerless mitts).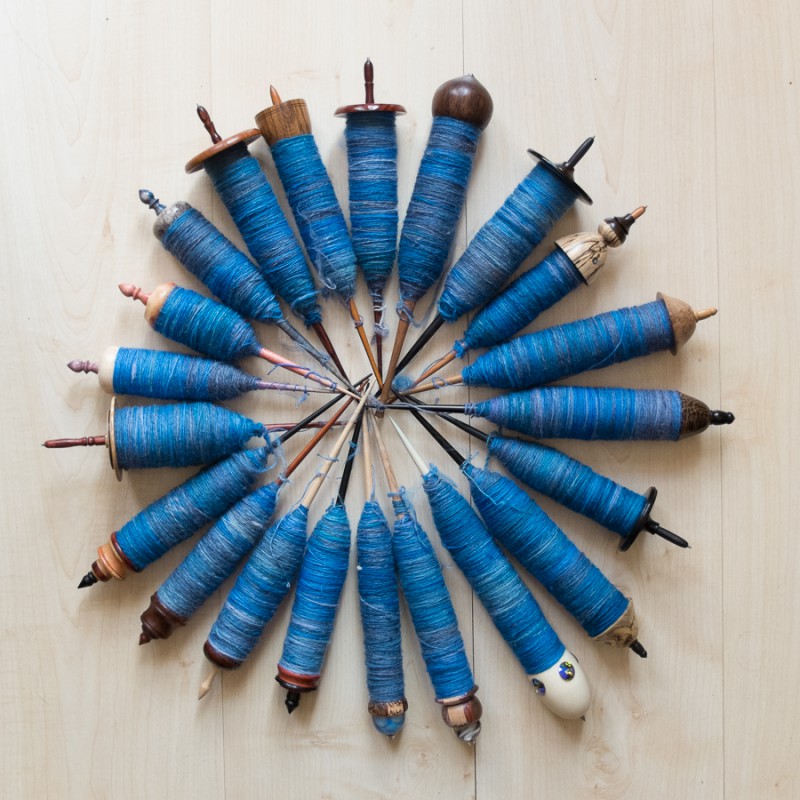 A couple of days ago I finished spinning the rolags. I used 21 spindles to spin more than 400 grams of fibres. My biggest spinning project ever (both for wheel and spindle spinning)!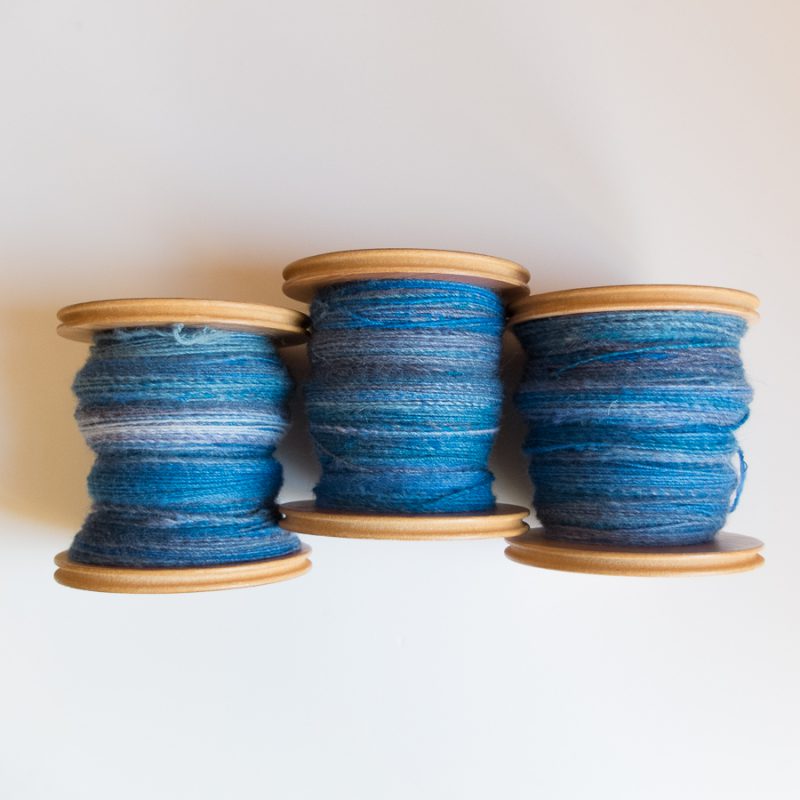 Yesterday and the day before that I spent a lot of time plying. I filled up three jumbo bobbins and the yarn is looking rather consistent.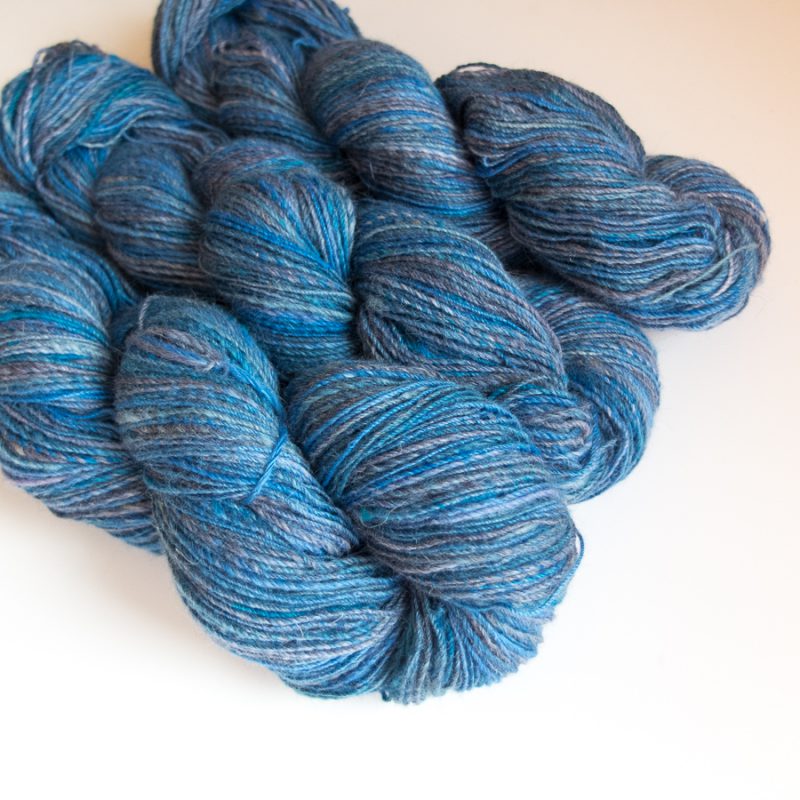 This morning I would the yarn unto the niddy noddy. The thickness is quite similar overall, some parts are a bit thinner than sport weight (more like a heavy fingering weight) and some are slightly thicker. But I think it will not be very noticable when knitted. I now have three pretty skeins and over 1200 meters to work with! Next step: find a nice cardigan pattern (or create one myself).