Today when I woke up, I had an email from the Sock Madness organizers: I'm in team Kweechah Knotweed! Kweechah means ten in Sauk (a native American language), a clever reference to the edition of this years SM(10). Team K seems to be a medium fast team, good for me. I'm probably cannon fodder anyway.
The specs for the sock of the next round are also online now. This is going to be a sock with beads! Interesting… We'll see which technique we need to use to put the beads in. I only have experience using a crochet hook. The yarn we need should be 400 yards/100 grams. My yarn is 420 meters/100 grams, but when I knit it with 2.25mm needles, I get gauge, and the fabric does not look particularly loose. So I'll use it. It's from Wol met Verve.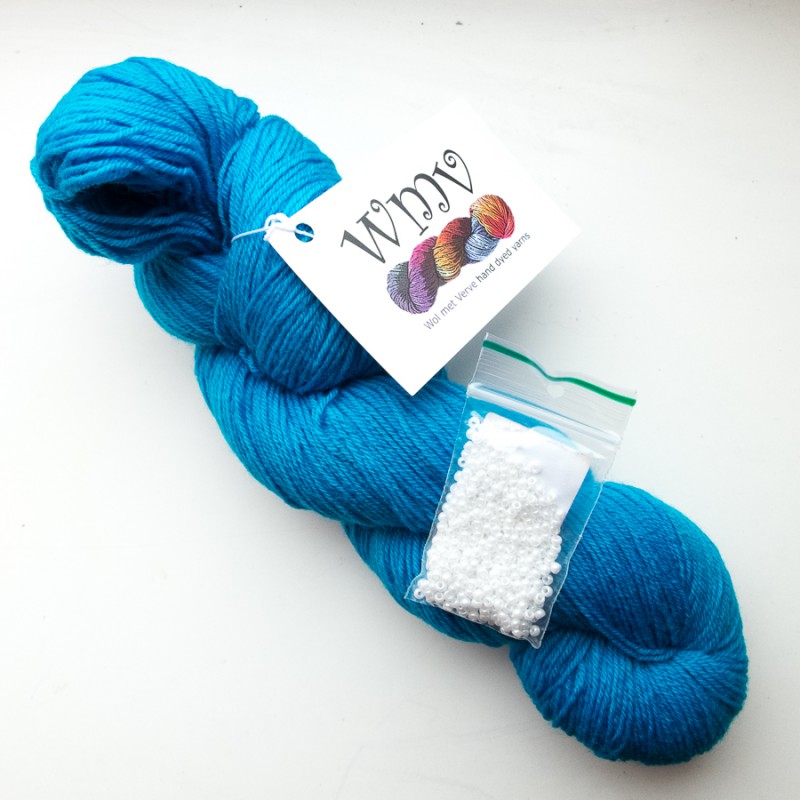 This yarn is very hard to photograph. It's screeming petrol, way more vivid than on these pictures. The yarn is lovely, of course. I've just wound it into a cake. I hope the pattern is good!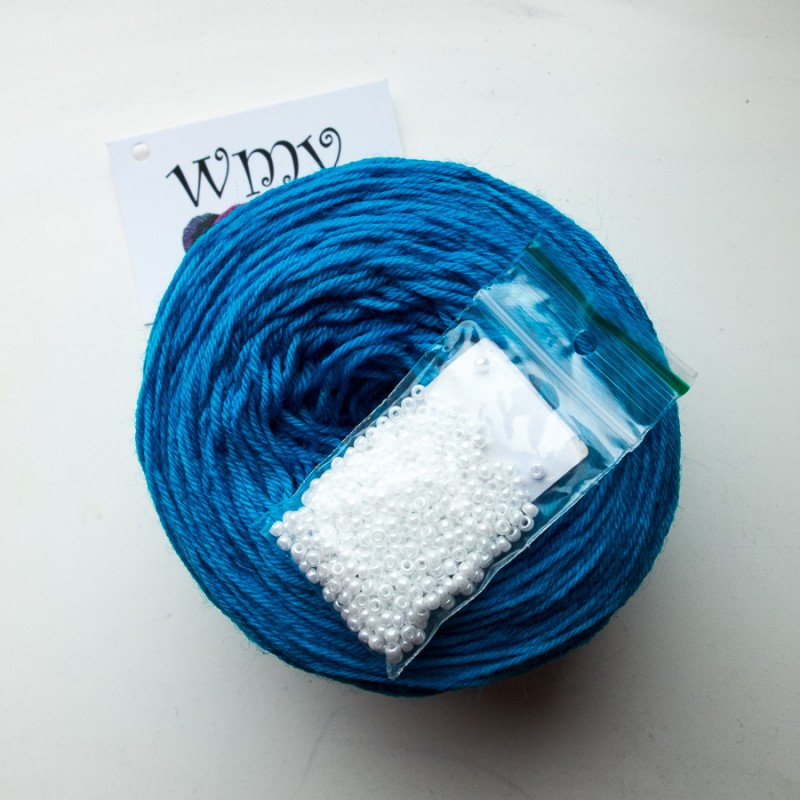 Then I started painting my daily painting. I wanted to paint a ravatar with my team name in it. With Kweechah in the clouds, Knotweed in the grass, and SM10 in the middle. It didn't work out. This is one of those days when I'm inspired, but too tired to paint well. Very annoying. I completely messed up the painting by wanting to go too fast. I also used the thinner paper, so there was no room for error. I'm kicking myself a bit, because I think I should know better by now. I even started another small painting after that which is not ugly, but uninspired and boring.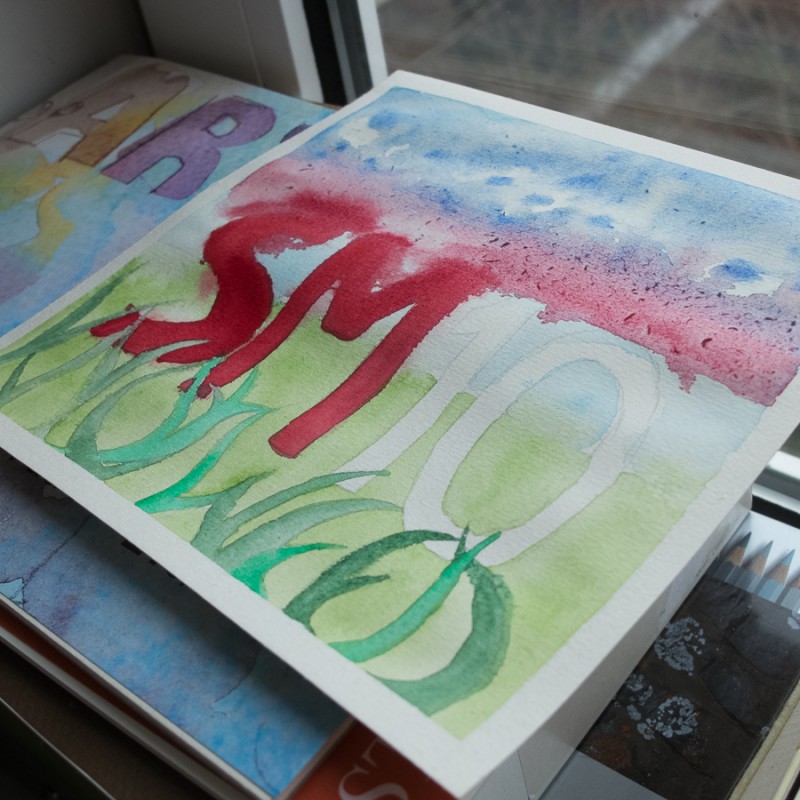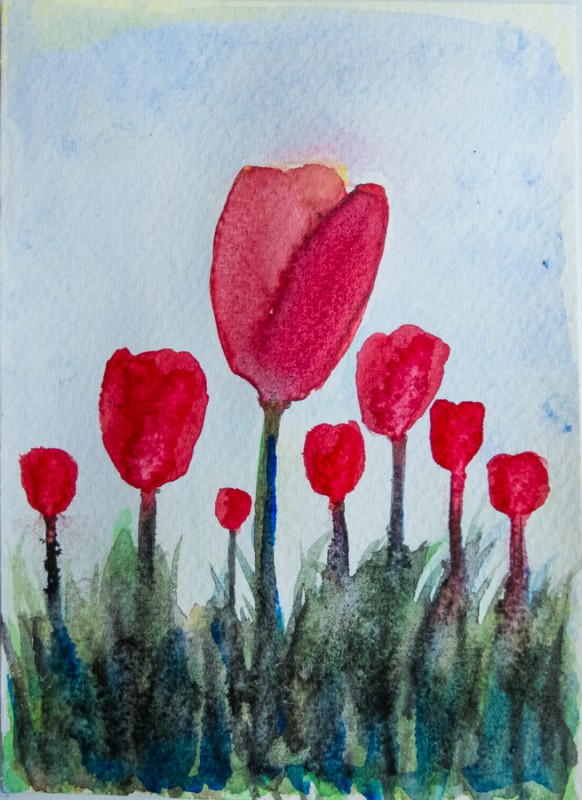 Well, I painted, and it was not all frustrating. But painting with a headache, like today (and yesterday too) results in messy paintings, with unfocused ideas and excution, and a feeling of frustration. Not what I want from painting at all. I need to find a balance between doing something every day and allowing myself not to paint when my spirit is not in it. Perhaps I should start a painting daily, and just stop working on it when I'm not feeling it, instead of pushing myself to finish what I started.
Anyway, I'm hoping that the SM pattern for round 2 arrives soon, so that I can start knitting. I've finished my in-between project (fingerless mitts) today (pictures to come – they are for a swap!), so I'm ready to start knitting something else!
Later that evening I made myself a ravatar in paint.net: