Even though the paper I'm using is quite terrible, I took it out again today to make a painting. I did not feel like making something very detailed, and with this paper you can't really, so all you get is a blurry impression of something. Not a bad thing per se.
Today the weather is quite stormy. Lots of wind, some rain (not as much as yesterday, though), and generally asking you to stay-inside-with-a-hot-cup-of-tea. I gladly obliged. And decided to be inspired by this stormy weather. Yesterday David and I went to Kijkduin to have a coffee at the beach, and of course the rain started pouring immediately when we closed our front door. We persevered and went there anyway, but no beach walk. We did have that coffee, though, and the local sparrows were very curious.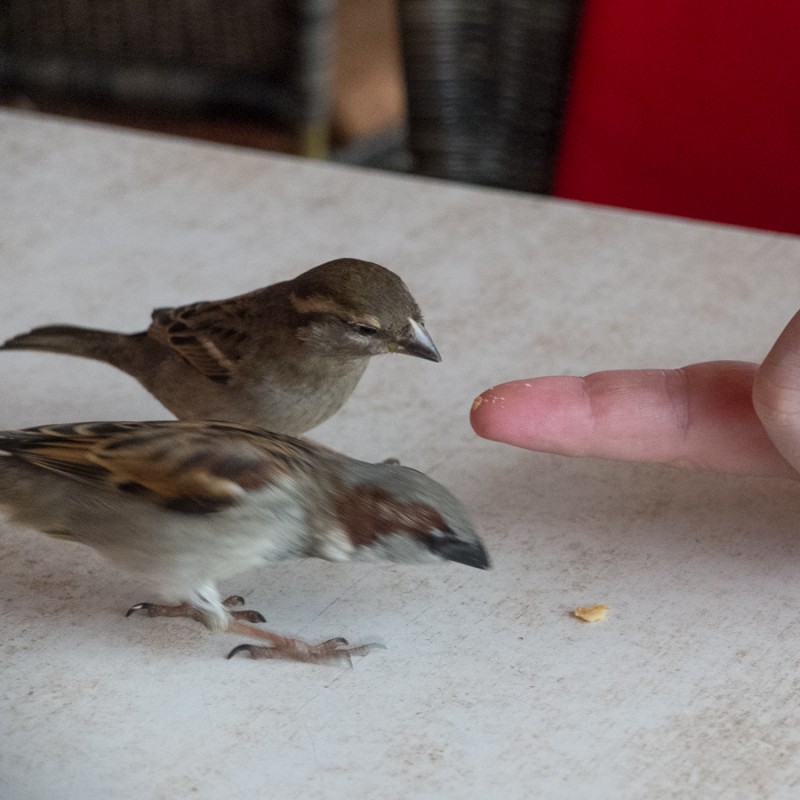 I did not take a picture of the sea yesterday, it was just too wet outside to safely take out my camera, but I love the diverse colours of the sea. This time it was greyish green and blue, and the clouds were sailing by fast. So when I started painting today, the sky spontaneaously developed into this.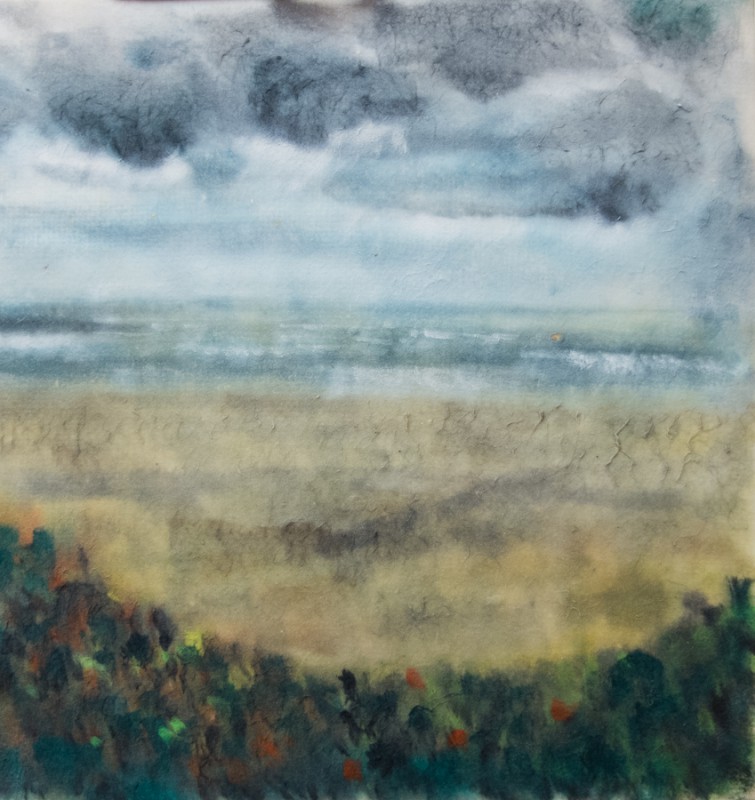 As I said, I improvised, I feel quite free when not painting from an image or photograph. Of course it does not always work out, but I manage to go with the flow, which is an amazing feeling. I love to be in the moment.