It may be spring(-like), but it's still quite cold. Today it even snowed in the east of the Netherlands! Not here, though. Here it was raining almost the whole day. And when it's raining, the colours are a bit more subdued, dare I say it, more dull. Which can be beautiful, but today I was longing for some colour. So I decided to add some colour to the world myself!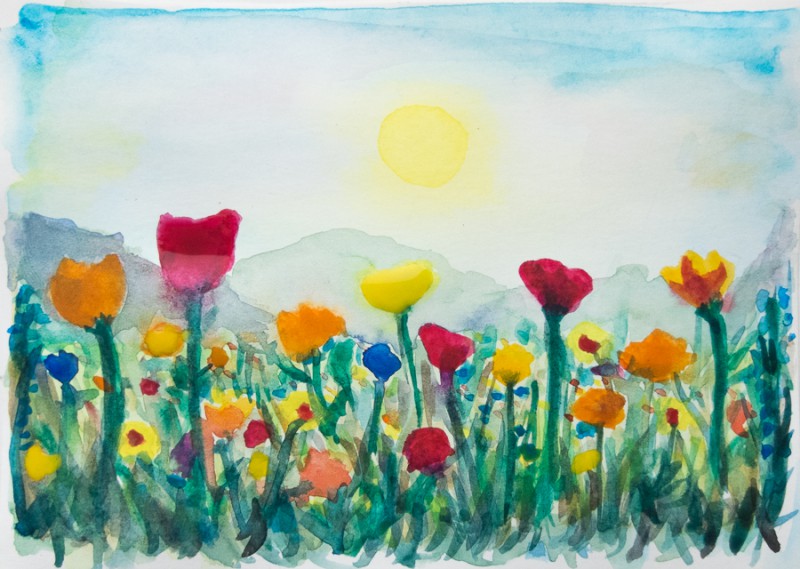 Until now I have improvised all but one of my watercolour painting (I made a quick sketch first for the kitten), but this time I chose to be a bit more methodic about it all. I started with a vague underpainting of just the sky and the grass. After letting that dry, I started painting on top of that. And then I decided to add the hills after painting some of the flowers, and I messed up again… Hahaha, oops! Oh well, the colours make me happy.
And yesterday I finished plying the purpink. It became 97g/400m n-plied fingering weight yarn. I'm quite happy with it!