A couple of days ago I tried painting an improvised forest. Starting with lighter colours and building up to darker ones. It's not easy! Watercolour paint tends to "leak"… it can overflow into areas where you don't want it when you are not careful. Which obviously happened to me a couple of times. The painting is a bit sloppy in the details, and in some cases I have drawn lines that I didn't intend that way (and when they are there, you cannot really take them away…), but I'm trying to learn, and I'm getting used to what happens when I do things (so that I can start predicting instead of fixing).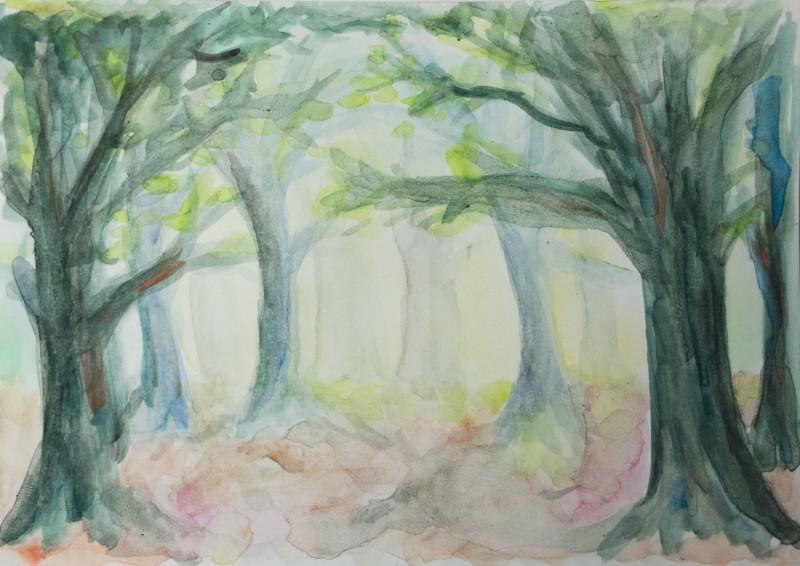 I practiced a bit more with the watercolour set today. I tried to draw a playful kitten, and kind of managed to do that. At least you can recognize the subject…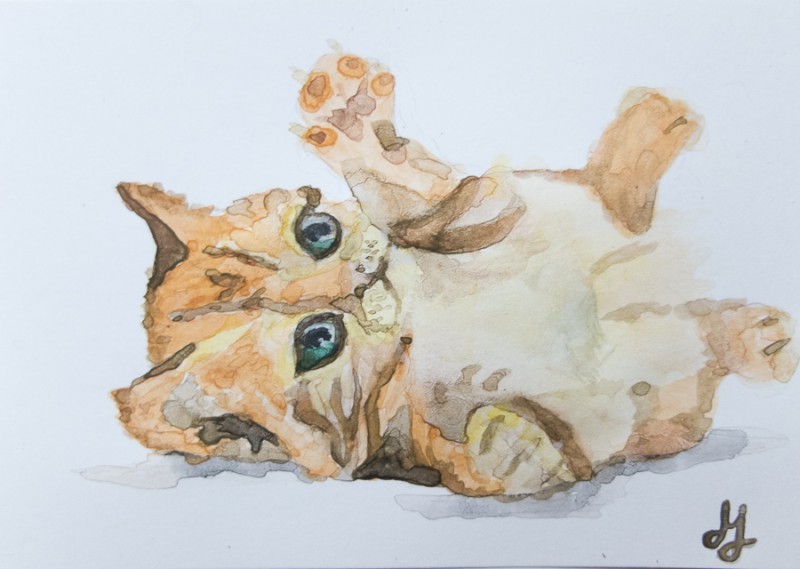 I was drawing/painting on a postcard again, which is not too daunting size-wise, but it's also a bit harder to keep the details subtle. And I couldn't add the whiskers (they were white) – I guess I will paint them on later when the painting is dry (or do them with a pastel pencil).