I've finished spinning my purpink rolags (88 grams).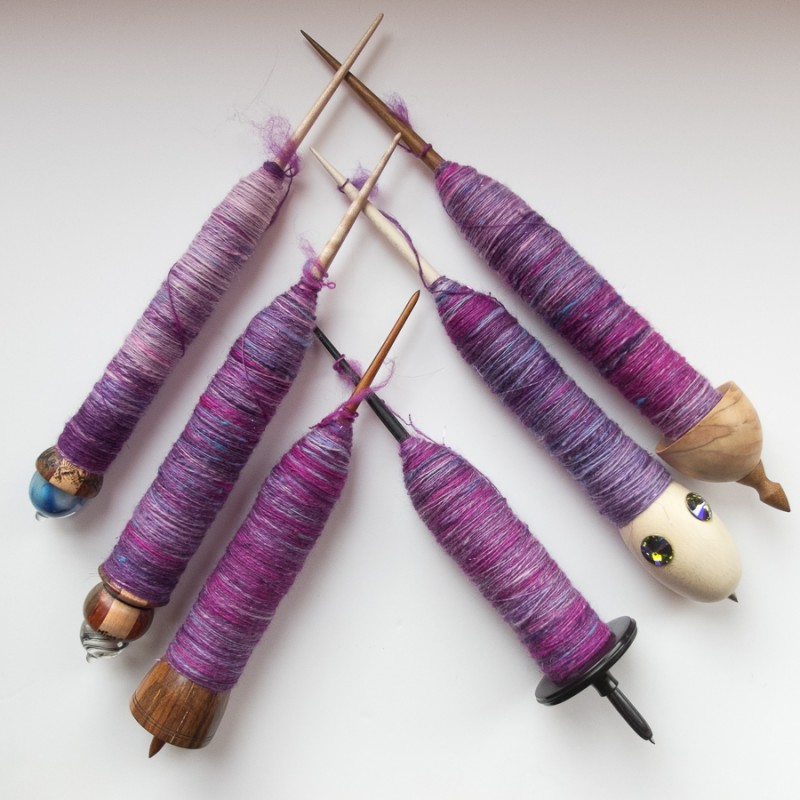 In the last couple of days, my husband and I have been watching the old Star Wars movies (4, 5, and 6) in preparation of going to the cinema to see the latest installment. Lots of time to spin, but plying on my wheel is a bit more noisy than spinning on spindles, so I let the purpink be and spun some of my Oktober rolags.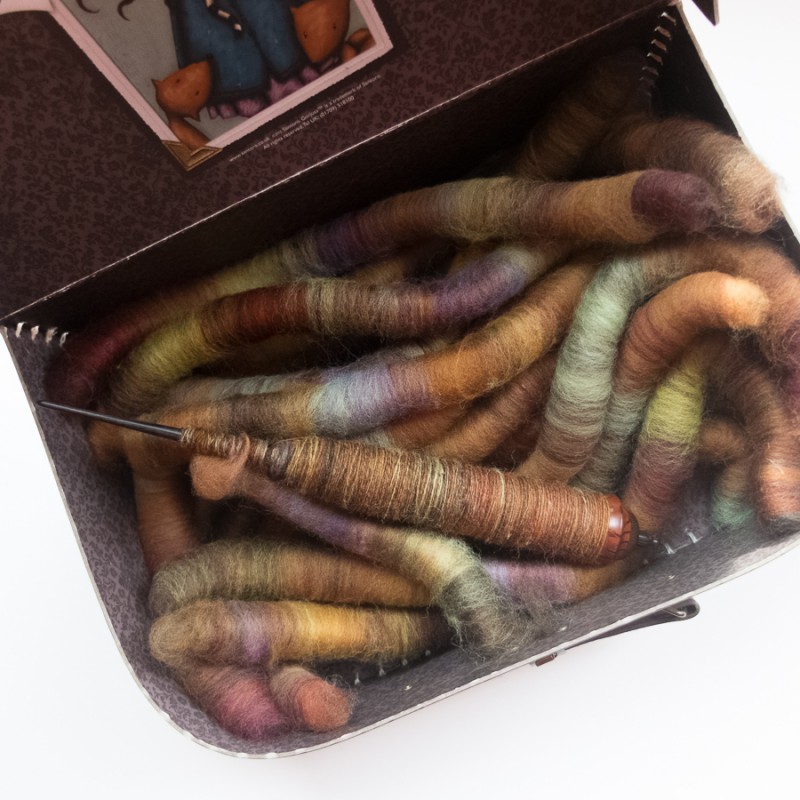 But today I have finally started n-plying the purpink singles. It's going quite fast, I'm already halfway! I think I'll finish them tomorrow. These purpink rolags were fun to spin (and ply). There are many areas that are mostly fuchsia, but there are also some light pink/lilac/purple bits, and bits of blue, to keep it interesting. The effect on the plied yarn is quite nice.