This afternoon I decided to work a bit more on my clay items. They had dried enough, and I was ready to get creative with the acrylic paint set from Xenos. But first I wanted to make some more bowls. Those could then dry while I was painting the older items. So I got my clay and started working! I used a cookie cutter to make nice round shapes this time. While the edges of the previous bowl look so nice and delicate, they are also very fragile. I decided to keep all edges thicker this time.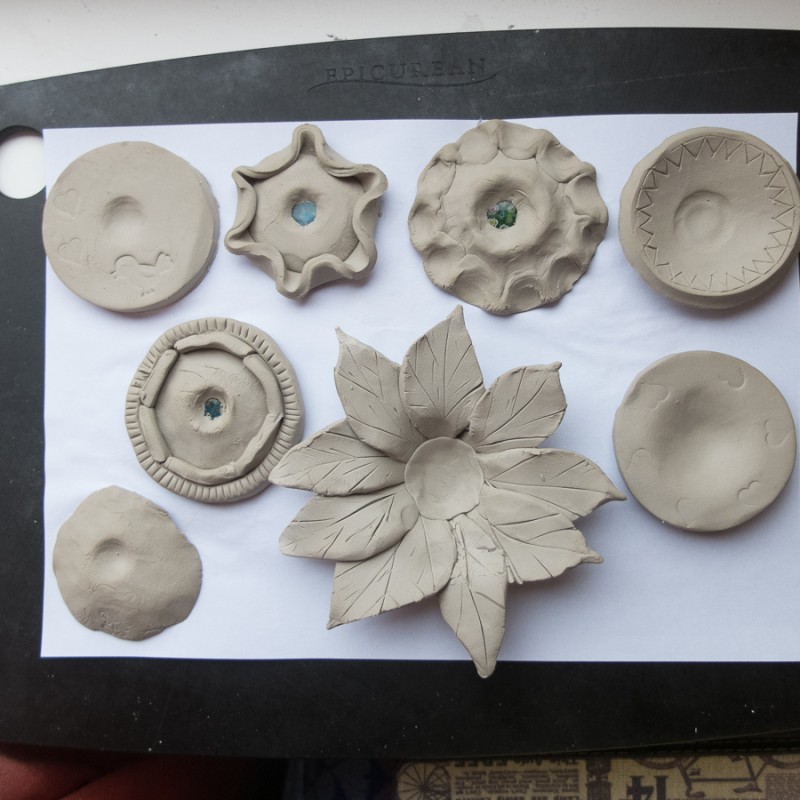 I used some beads to create sturdy centers (you can probably tell that I'm thinking spinning bowl here) in some, and in others I just made a small dimple with my thumb. I do have to check how tough these bowl will be after drying, painting, and varnishing or laquering – can they withstand a metal tip? Otherwise I will have some nice jewellery bowls.
On I went, and I took out the painting set from Xenos.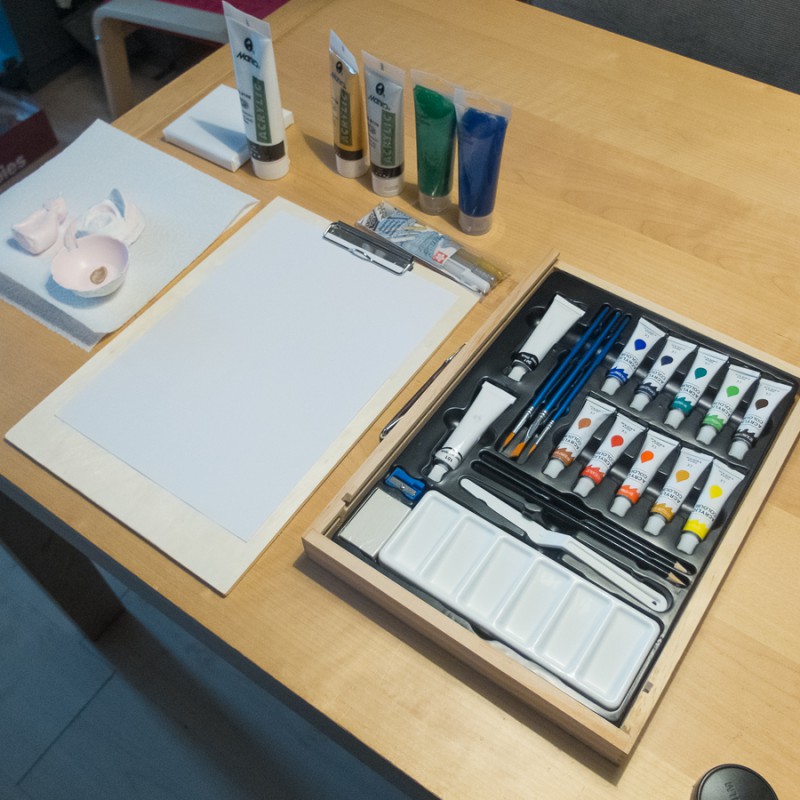 The bigger tubes on the left are from Sostrene Grene, the blue and green one are from Xenos too. I squished out some paint, took my brush, and started working. The first thing I painted was the bowl. I added a gold edge, and tried to paint the hearts red. But oh, this Xenos paint sucks! It's very, very liquid, so it hardly attaches to the clay… the paint from Sostrene Grene is much better.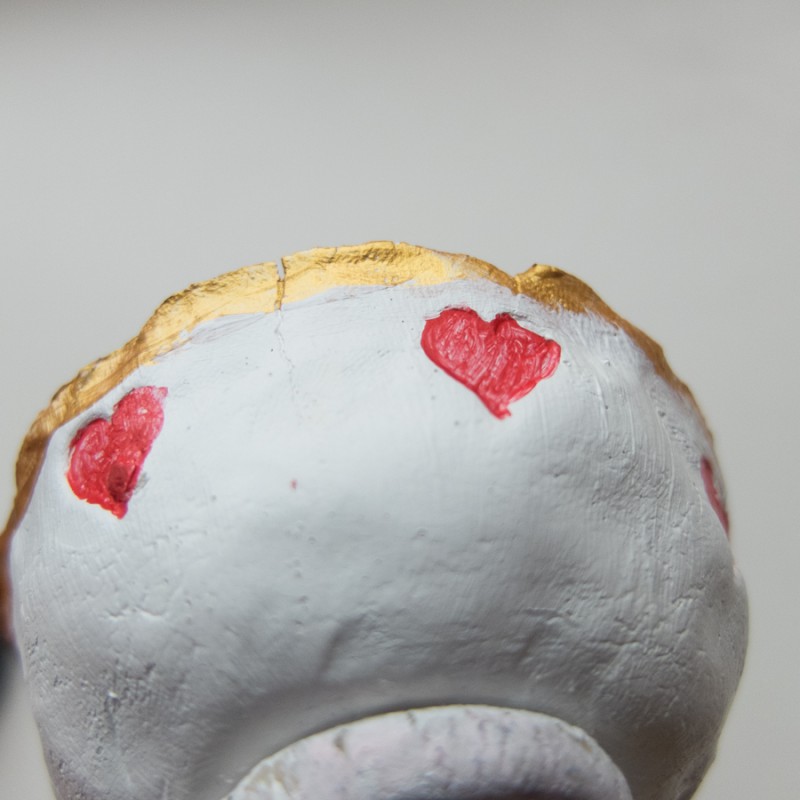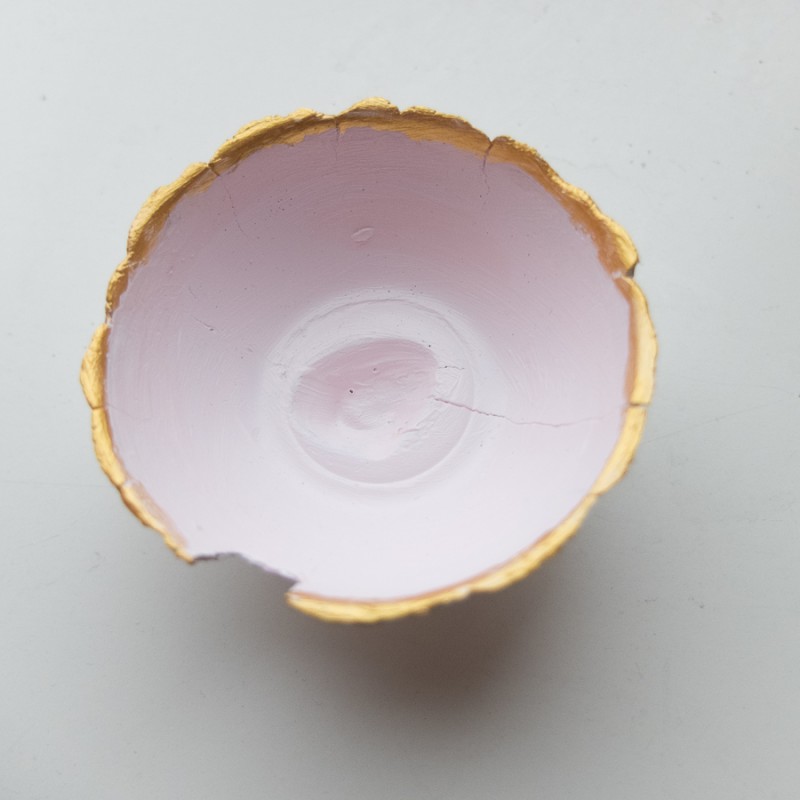 The golden paint worked well. It's thick, but not too thick, and it glows. I'm not much of a gold person, but this was a wink to the "ancient" tea cups with gold leaf edges. Then I painted the cat golden as well, in the spur of the moment. And once I have some proper black and brown paint, I will try to make it a tabby or a tortie!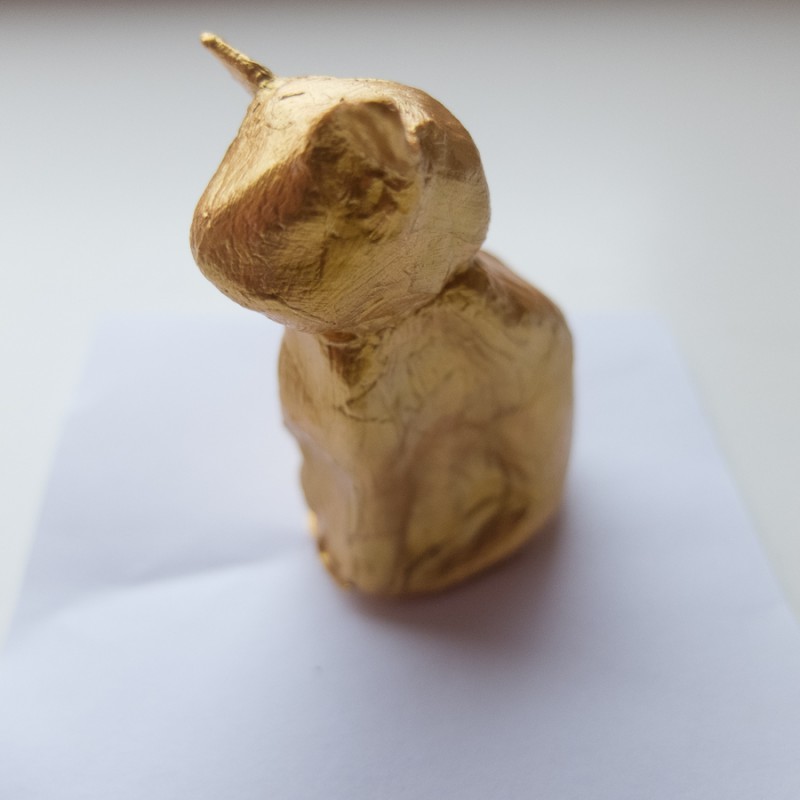 Then I went on to the dish. I mixed and matched paint, and tried to let the layers speak. There was already white or pink on the surface, so in some parts it shines through a bit, while in others I have covered it completely. I tried to approach this from a more liquid perspective and suggest water.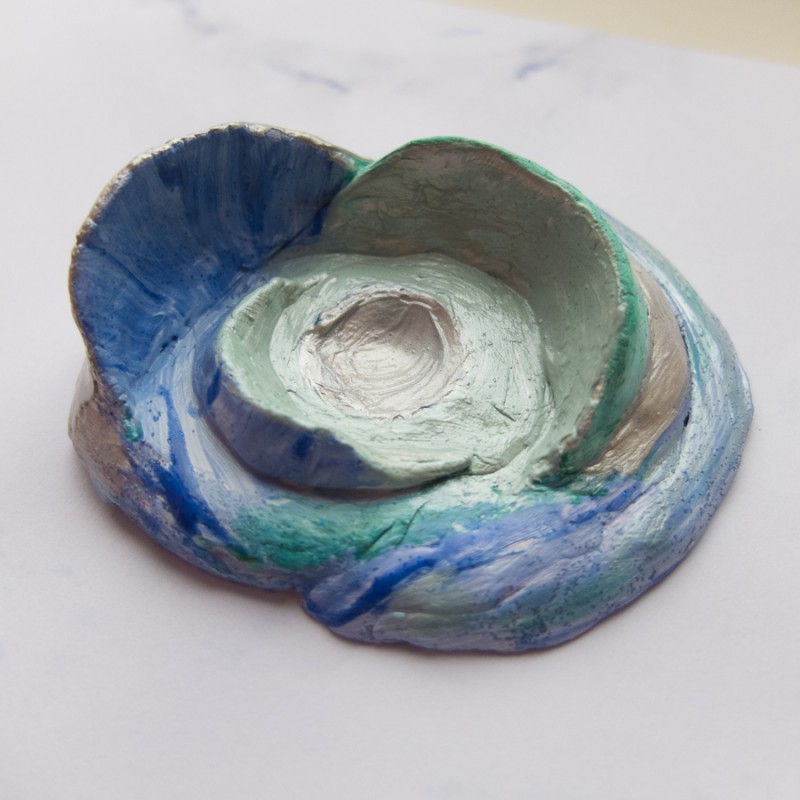 Now I was out of items to paint, and the new bowls were far from dry… So I took the little canvas (10×10 cm) that I also brought home from Xenos, and started improvising with the paint. That was fun!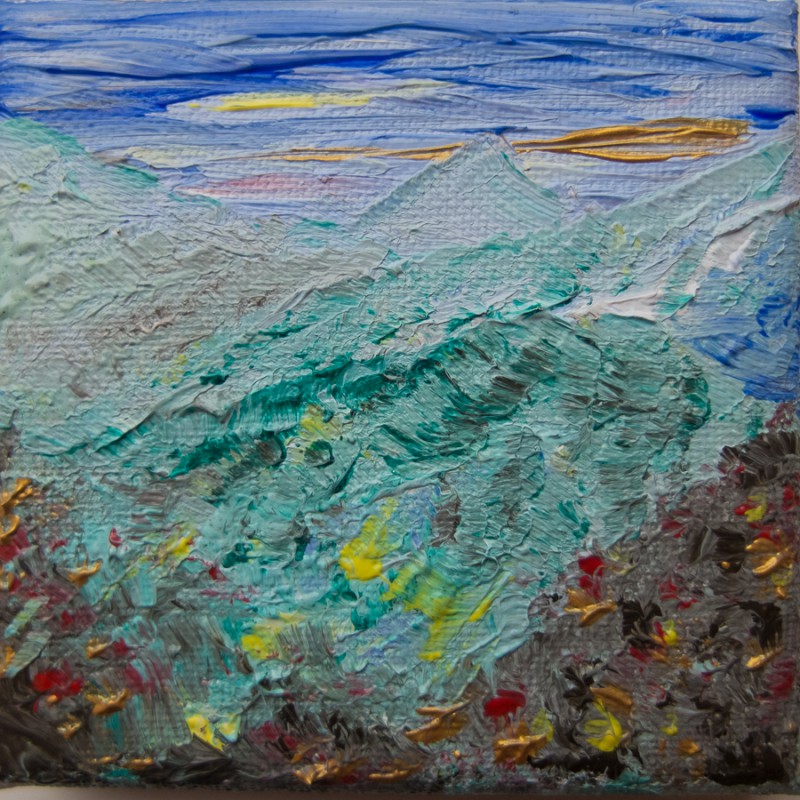 I still have a gift card for De Kwast, a wonderful painting/crafting supply store in Den Bosch, so I guess that I will have to make a trip soon… or order online, of course. Painting with acrylic paint seems to be fun, but I really need proper materials. I can't believe that I fell for the too cheap to be good option again. I should know better by now.