The nice thing (or at least one of them) of spinning on spindles is that you get these beautiful, functional tools, that may even be seen as art on their own. For example, look at the pretty Turkish spindle, which is ingeniously built out of three separate parts. When you have finished spinning, you can take out the three parts of the spindle, and voilà, you have a ball of yarn that you can ply from both ends!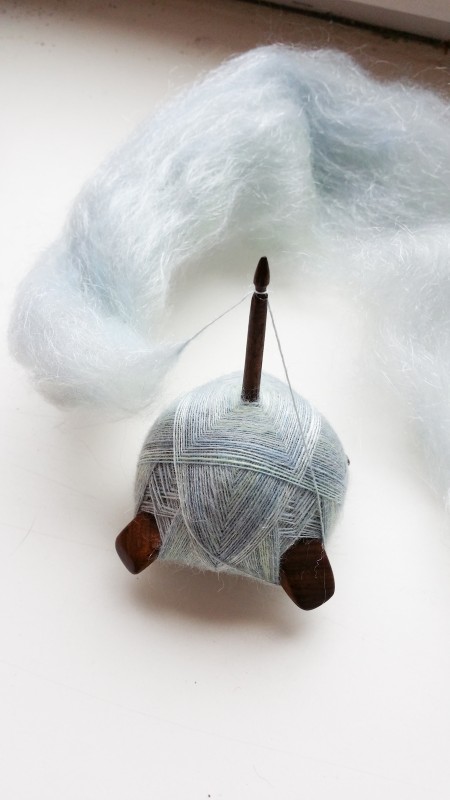 Then there are the supported spindles. My main focus in spinning at the moment.
They are basically a pointy stick with a weight attached to it, but the variations that spindle makers come up with are endless and awe-inspiring. For example, this would be a basic supported spindle:
Okay, this is not a basic spindle. A basic spindle might be a branch with a clay bead around it or so. But still. This is quite basic.
Even such a basic spindle can be pretty. For example, in this spindle, the bead is made of cocobolo wood, and the shape is quite elegant. Also, this spindle spins great!
You could also carve the whole spindle out of one piece of wood. And add a metal point to make it spin faster. Or even a gem stone…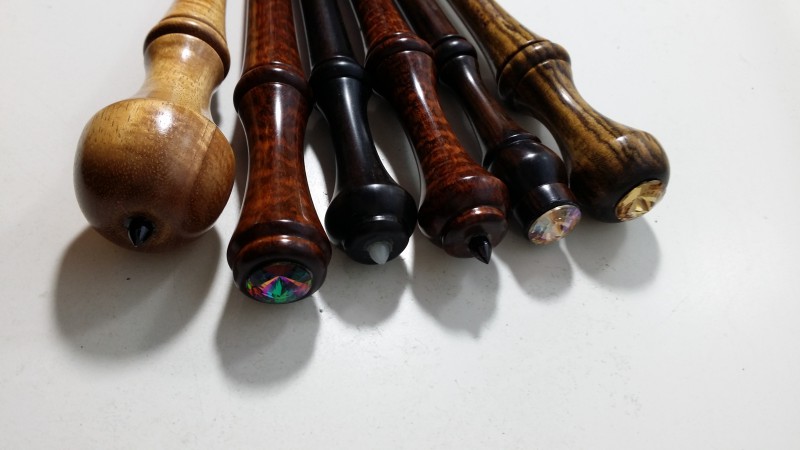 Very classy! Especially for magpies.
Some spindle makers combine multiple different woods to make the spindles look special.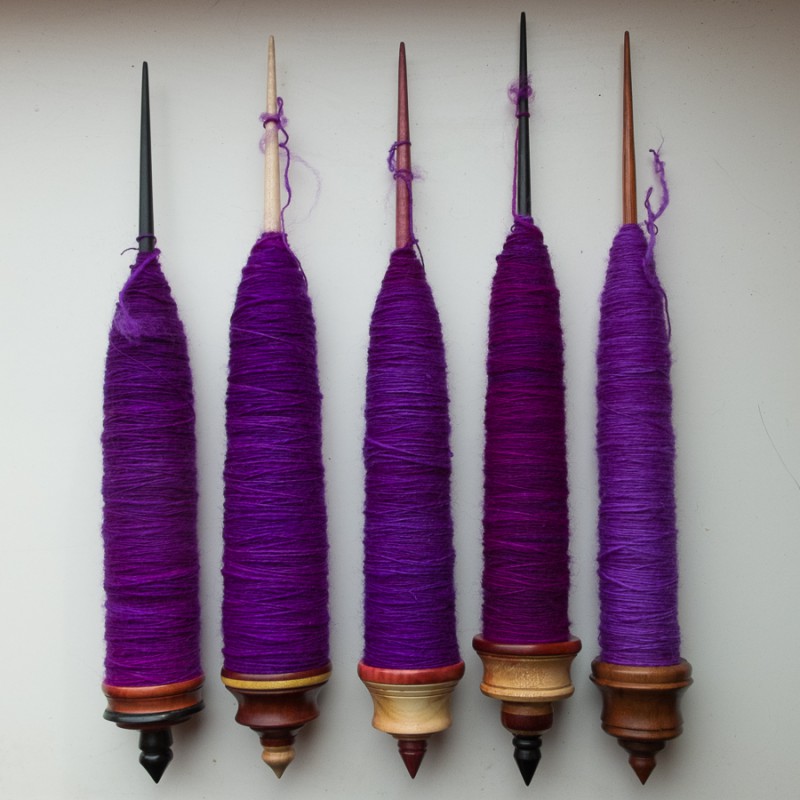 Most spindles are based on the historic Russian (slender, fast, short spin) and Tibetan (bell-shaped whorl, slower, long spin) spindle types.
Some spindle makers draw inspiration from less-known ancient models like the pu yok and the tahkli…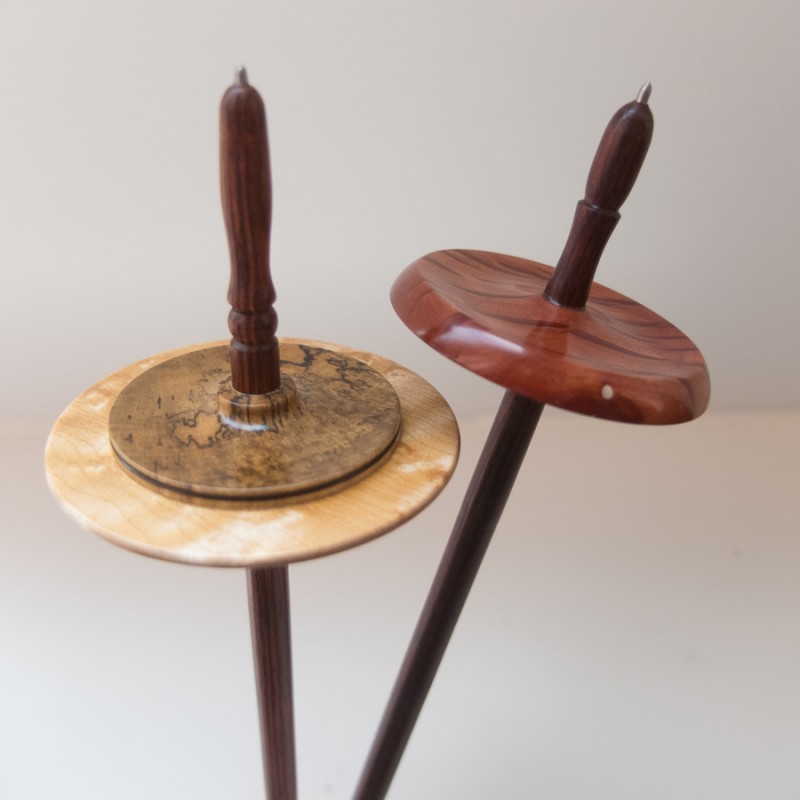 Some use gemstones, even in the tips.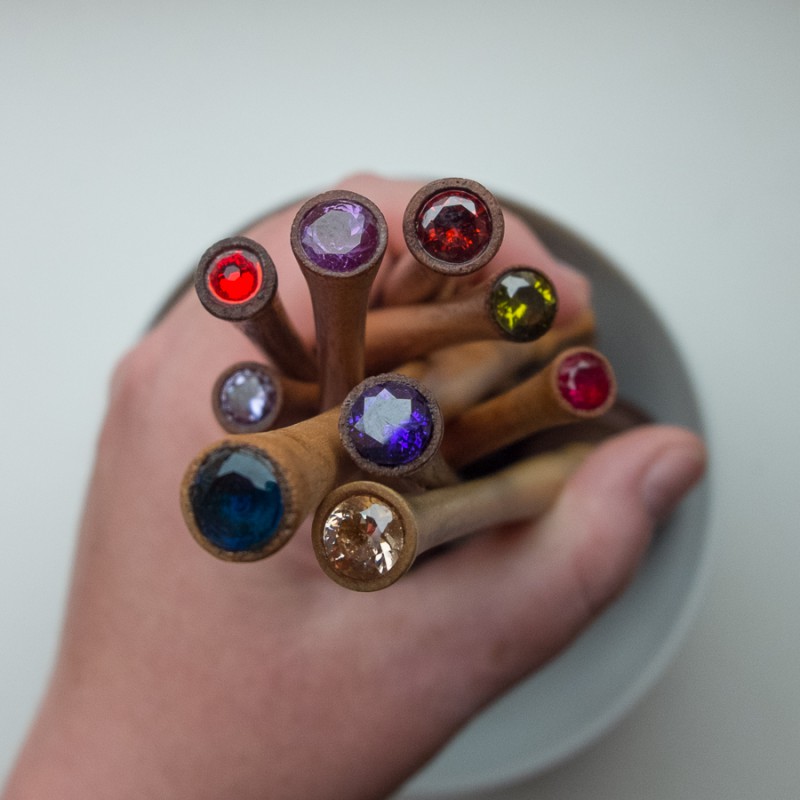 Yes, you can spin with them, there's a narrower part just below the tip where you can flick them. Tibor from MirkwoodArts also plays with gold leaf and pyrography and he is inspired by the characters from Lord of the Rings: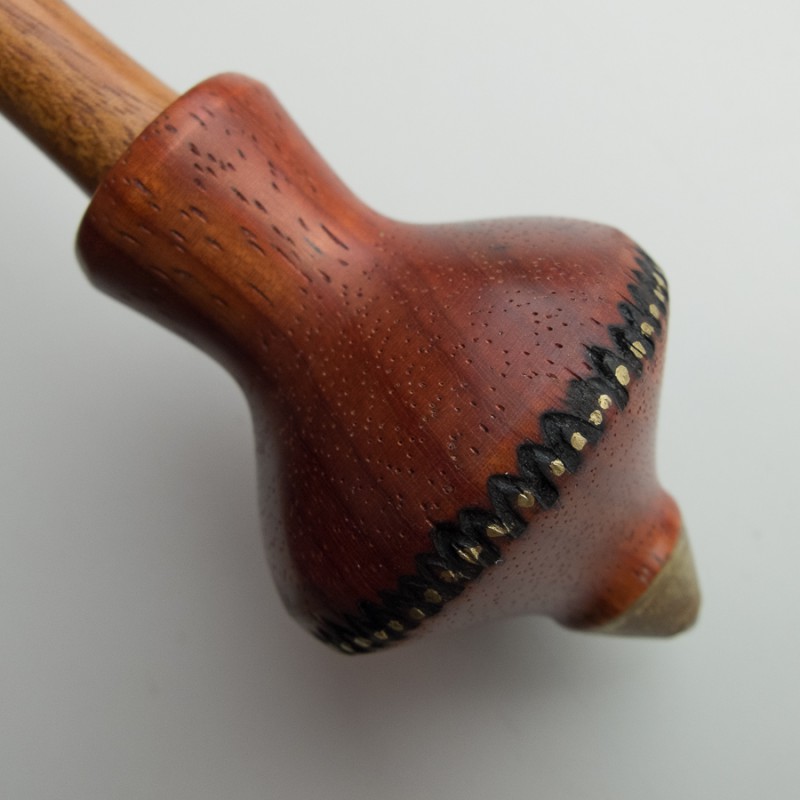 Other spindle makers also love getting inspired by fandoms. For example, this Woodland Woodworking Tibetan in inspired by Dr Who: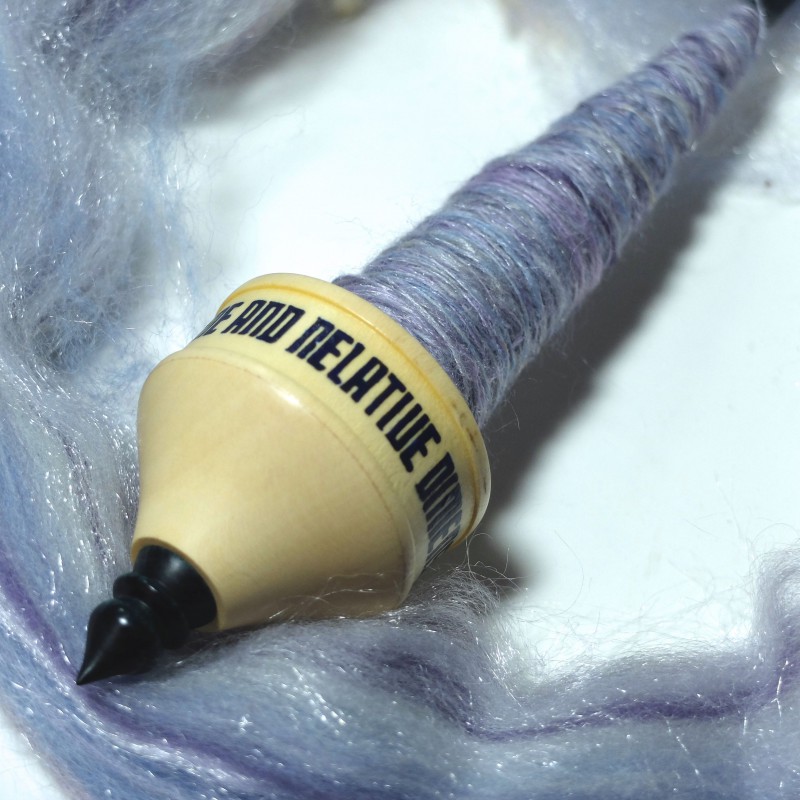 Today I received another nice variation on 'the supported spindle': a Glasspin (by Mingo & Asho). They were so kind to also include two beautiful spinning bowls as a Christmas present! These spindles have a glass focal to spin on, and they are adorned with beautiful pyrography. This one is called Diamonds and it reminds me of winter. This year we don't have much of a winter here in Den Haag, so I'll get my ice and snow fix this way instead.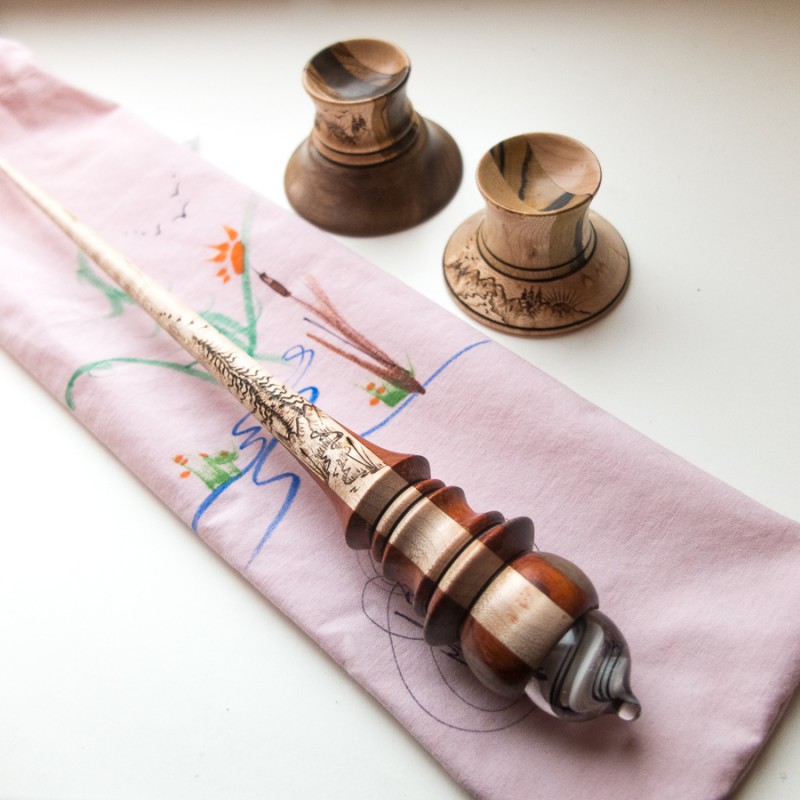 Check out the details: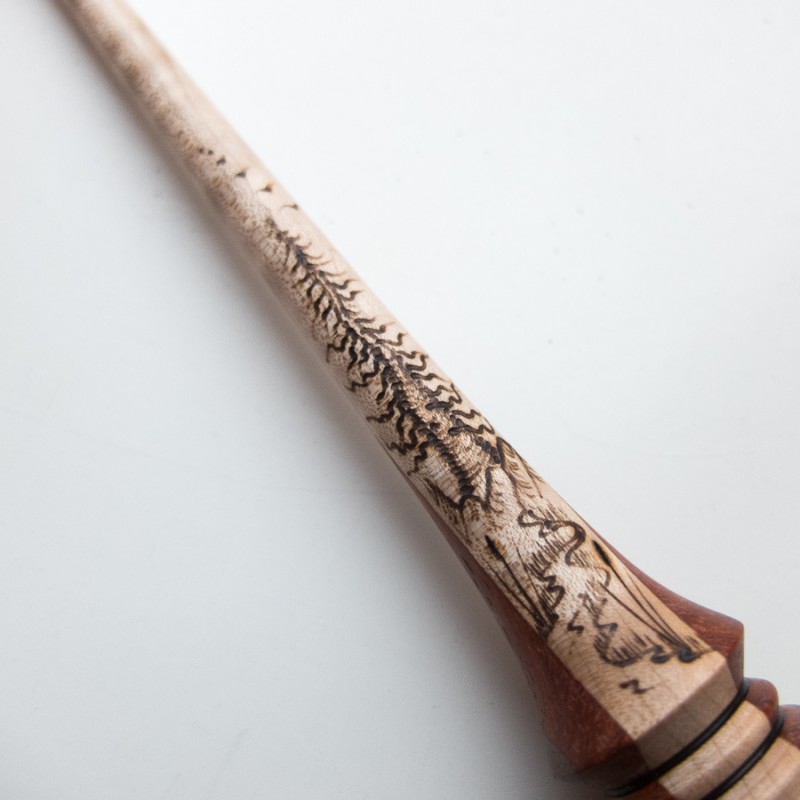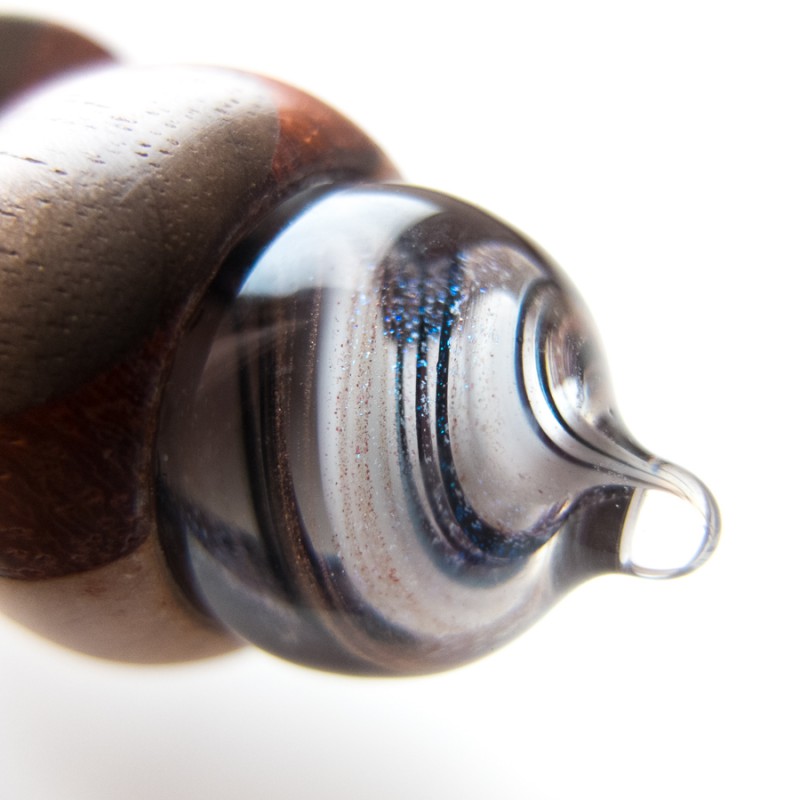 I admire the creativity of the people who make these beautiful-looking, perfectly finished, inspired tools that can also be used to make something else: beautiful yarn!