Two weeks ago I saw an interesting little movie clip on Facebook.
Actually, this is the long version. Somehow, this grabbed my attention. I did have some old square paper lying around, and started folding. Paused the video from time to time to get it right. And I managed to make this little harmonica:
It's made of much thinner paper than the harmonica in the video, it actually is real origami paper (I think I already have this since elementary school, when I loaned an origami book from the library and lost interest after the first few projects). This time I was enjoying focusing on folding correctly, sharply, precisely. I was indulging in the colour feast. And I love the way this is constructed. I was hooked.
The next day, I felt like making something else. I found a great project on a website: making a cube that can bloom and form a rose. I carefully selected the paper colours and started folding. Mountain folds, valley folds, squash folds. Focused in the moment. The construction was a bit tricky, but I managed to finish it in one go.
This was great stuff! I decided to bring the bit of paper that I had on my holiday. We went away for a week, and were renting an apartment that looked out on the sea. This was really great, I love the sea. I love being close to nature, to be able to experience the weather directly. I always have.
I brought lots of crafting stuff to the holiday house. My pencils, a knitting project (shawl), things to use when making Christmas ornaments, my camera and lenses… but no spinning at all. I figured that that was what I had been doing every day at home, and usually when I'm on holiday, I like doing other things.
Bringing the paper was a good choice. I was folding a bit every day. I found out about different ways to fold flowers, about kusudama (modular origami, where you create multiple elements and then put them together without using glue), and about making boxes. I tried to find a place where I could buy some more paper, and after some misses (folding paper from HEMA – too thick, folding paper from a crafting shop – too slippery) I found some good paper too, with pretty patterns on it. Yay!
I also created some Christmas ornaments, because the Dutch Karma Swap group was planning a surprise present for one of our members who was going through a rough time. I designed and knitted this little ornament for her: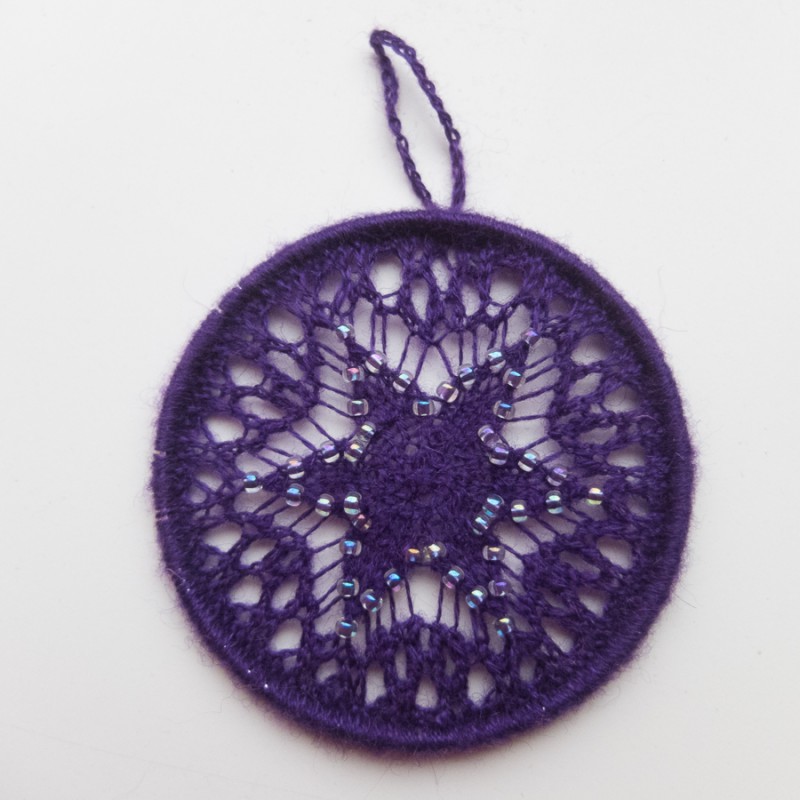 After the holiday, back in Den Haag, I managed to find the perfect shop: Damen, at the Noordeinde. This shop is specialised in paper! They do have notebooks and calendars too, but in the shop you can find sheets of paper, displayed as if they are fabric. The paper comes from all over the world. And they have a nice selection of origami paper. I bought some small paper there, with a gradient pattern, and some coloured standard paper.
It is so much fun to fold these shapes. I love the ingenuity with which people design the modular origami, but also the artistry that goes into transforming a square sheet of paper into a 3D object with elegance and power. It's a bit like creating yarn from fiber, or like creating clothing from yarn, in that sense.
Here are some more projects, I especially love the geometric shapes and the kusudamas.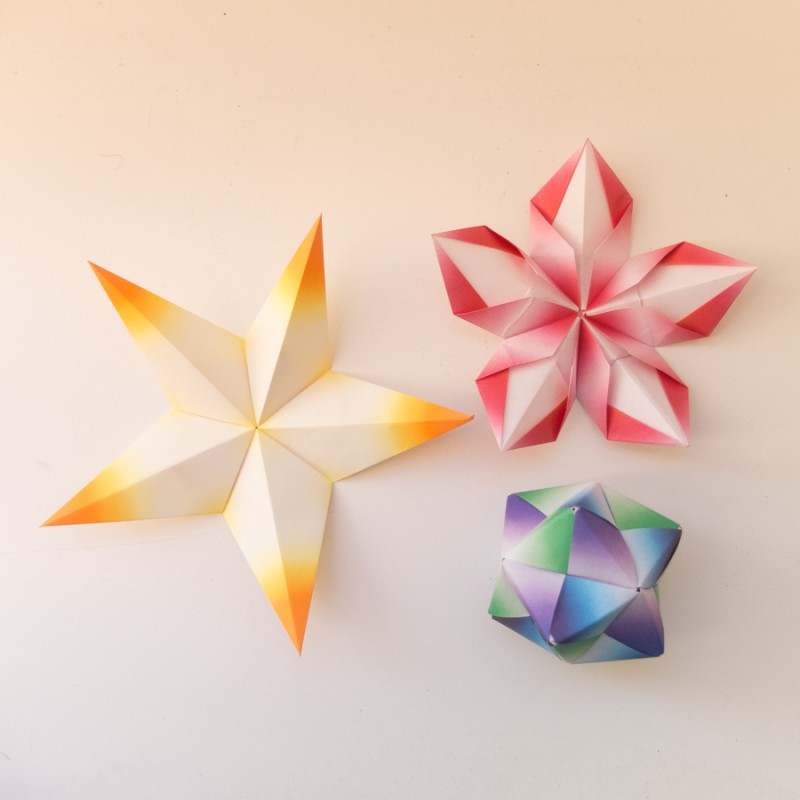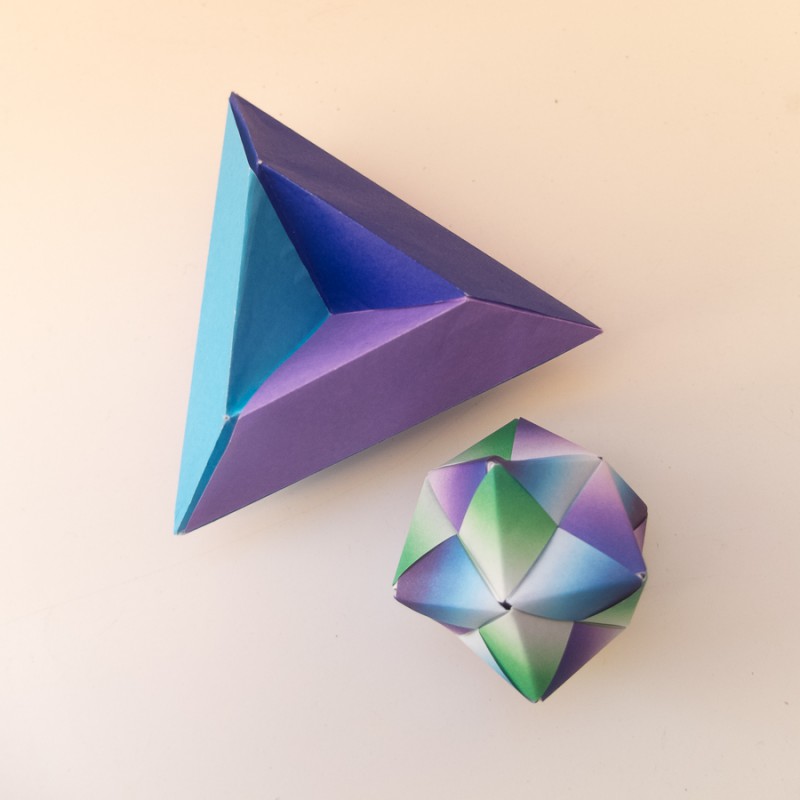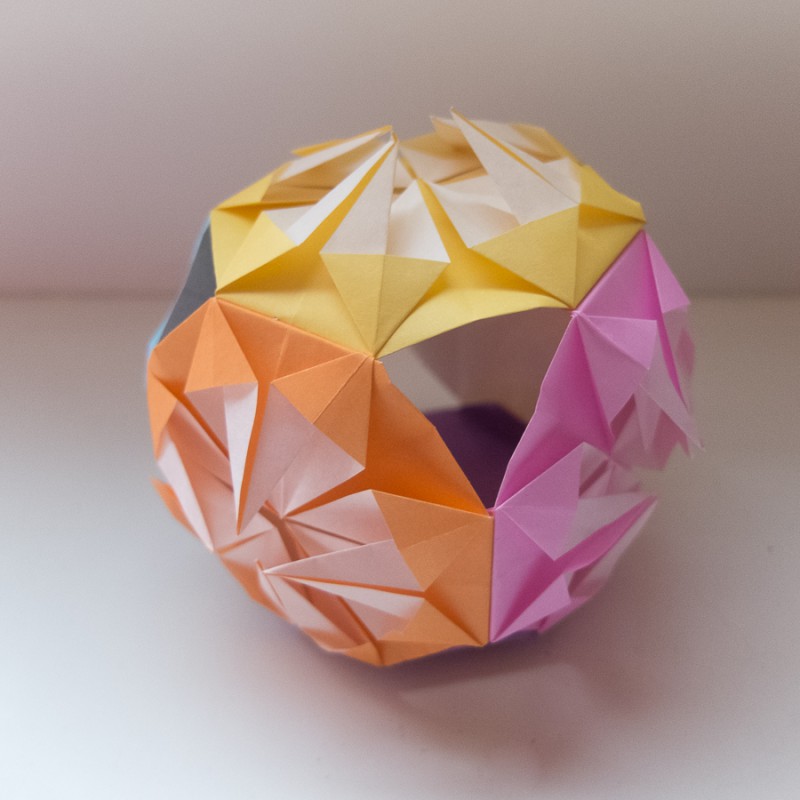 I made a box to put the ornament for my friend in, and folded a snowflake which I glued on top: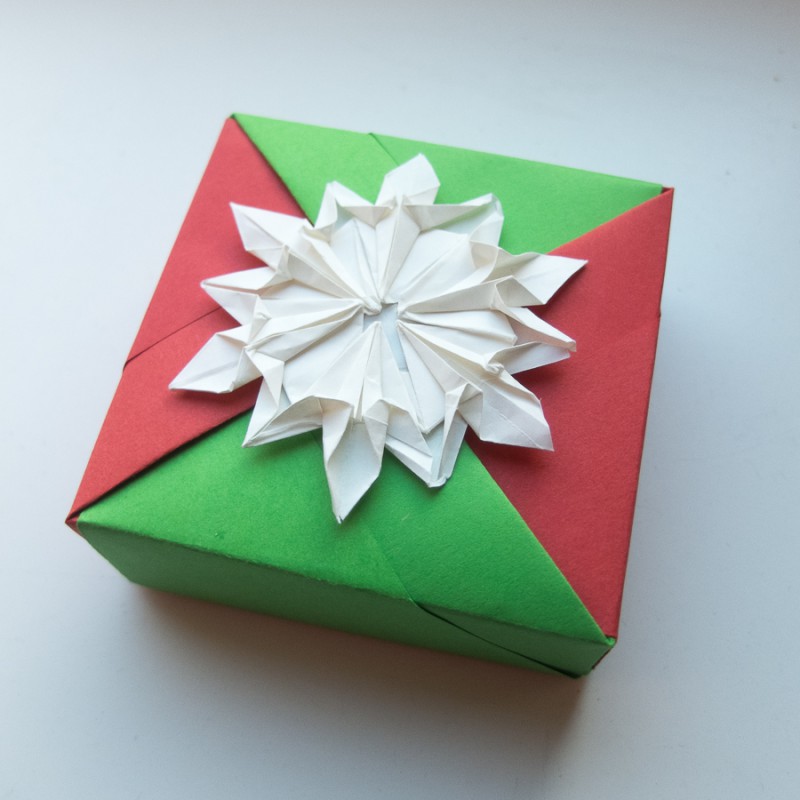 And I took another go at the harmonica box with thicker paper this time (so more functional):