Yesterday I went to the Dutch Knitting Days in Zwolle, together with my mum. It was very nice again, and there were lots of interesting vendors and beautiful assortiments of yarn! It was the first time for my mum, and she was rightfully impressed with it all. I saw some of my knitting friends there too, which is always a joy.
I did manage to find some nice things for my swappee in the Elementary, my Dear swap that is running at the moment. I also bought some beautiful stuff for myself, mainly for spinning. I couldn't resist the beautiful, saturated colours at AdrianArt, I mean, who could…: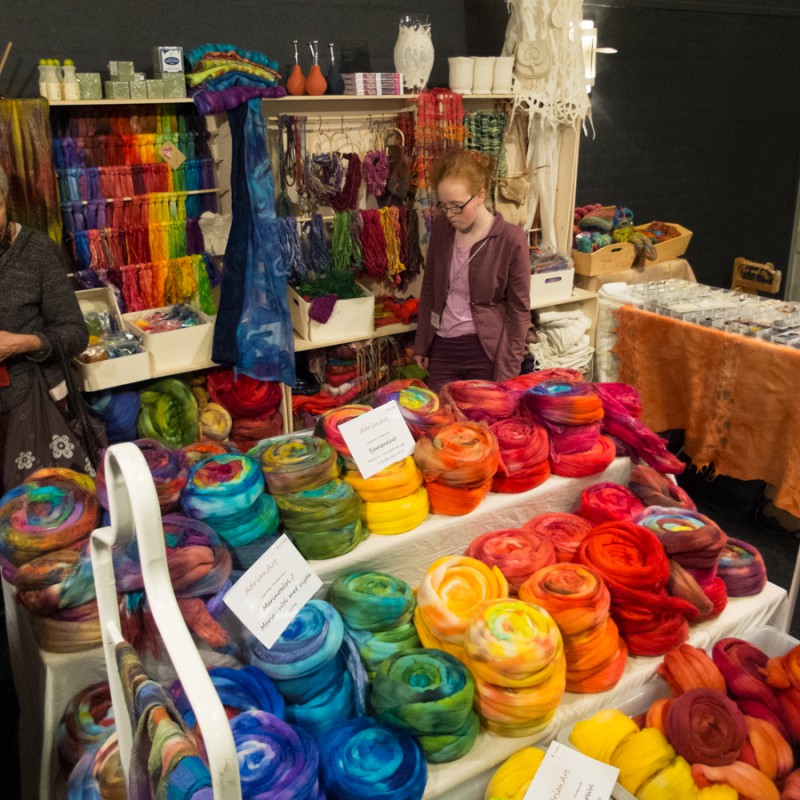 I bought some of these pretty cakes, and I also bought a skein of sock yarn in petrol at Wol met Verve. Of course I also had to visit the beautiful shop of Bart & Francis, the Belgian Boys: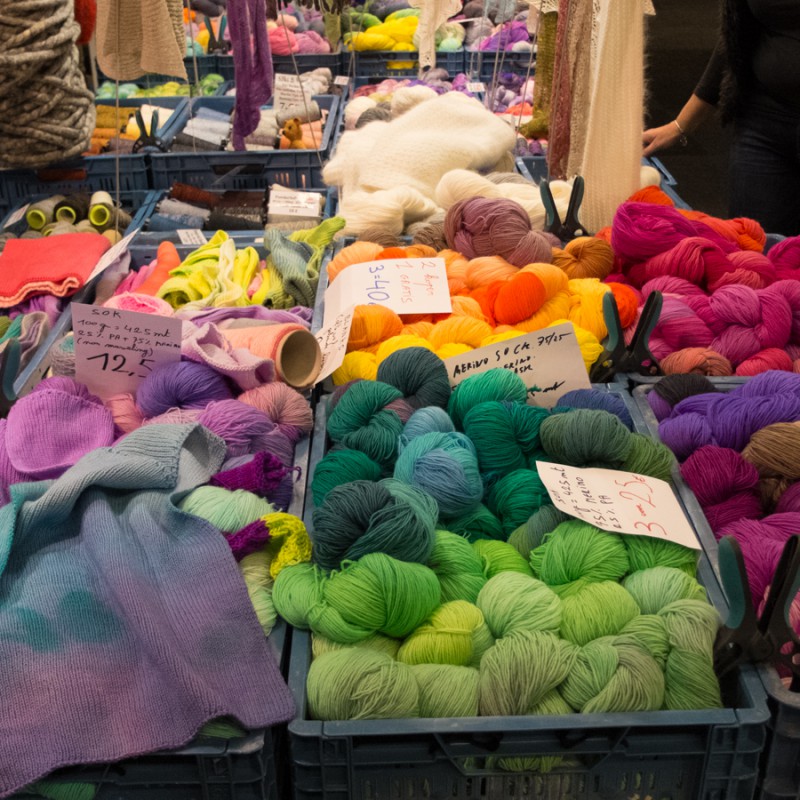 I didn't buy anything there this time, but it wasn't for a lack of good stuff! I'm just more into spinning than knitting right now.
A couple of days ago, I discovered a big hole in the two colour brioche section of my Exploration Station shawl, and I decided to just cover it up somehow, as mending it in a nice way did not seem feasable. I found a nice felted butterfly DIY set at Atelier Lindelicht, and that will be the new accessory to the shawl.
Then I bought some t-pins at De Zeven Katten, because I sometimes don't have enough when blocking larger projects. Oh, I also got some ceramic buttons that were too beautiful to leave behind (also at AdrianArt):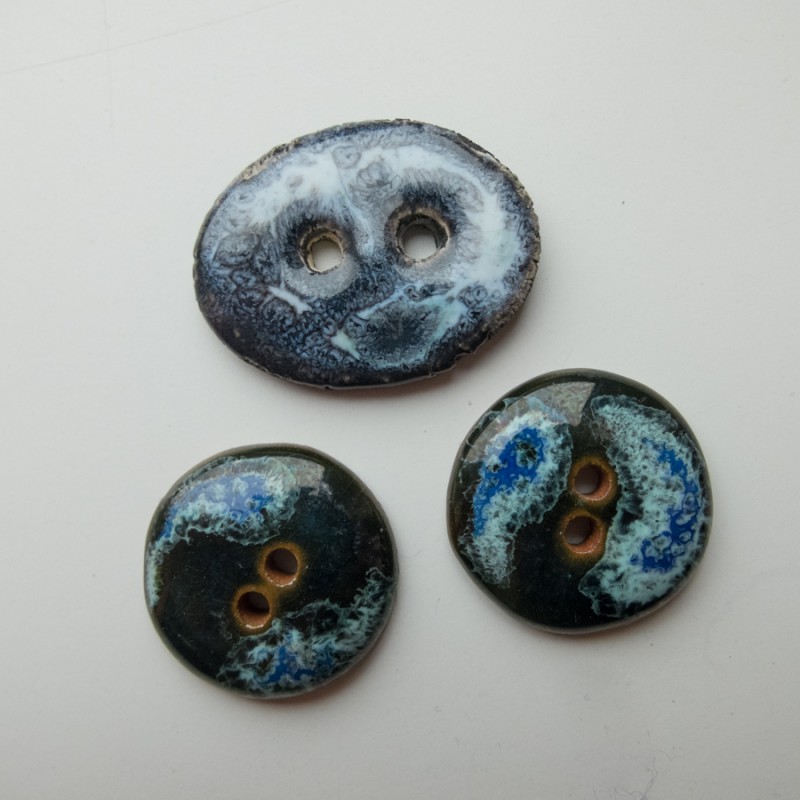 So, the complete loot: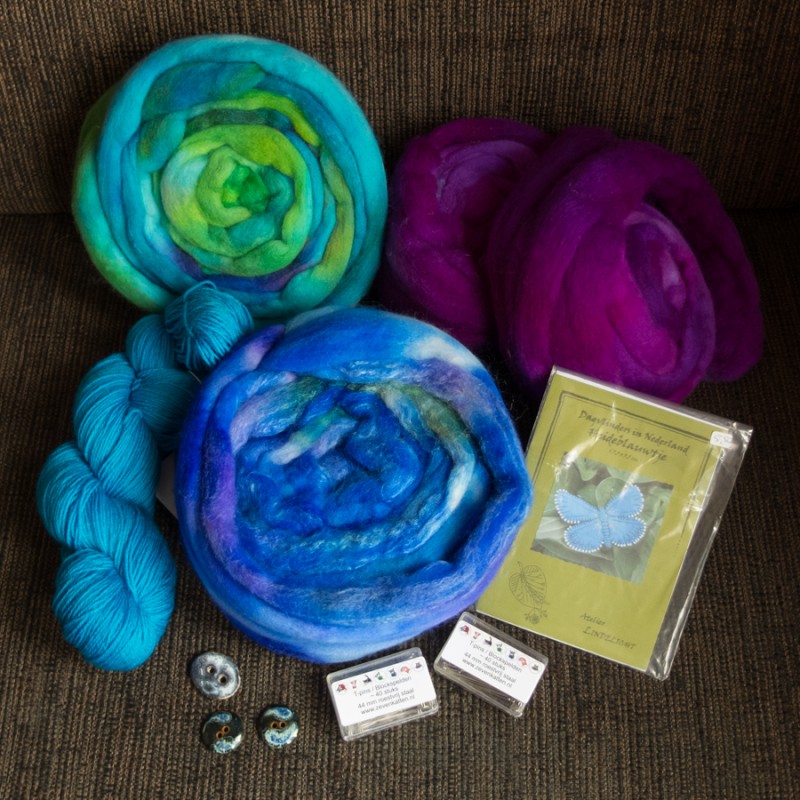 The Dutch Knitting Days are always a party!