My favourite supported spindle maker is Malcolm Fielding. He lives in Australia, and he creates devilishly divine spindles! He has an assortment of supported models, but he also makes drop spindles and he is working on his own take on the Turkish spindle.
I have really discovered spinning supported last December, when I decided to give it another go and stick with it (doing some SALs made that easier too). As my collection consisted of Turkish spindles mostly, I looked around to find some different supported models to try. I already knew MirkwoodArts and Enid Ashcroft, and Malcolm Fielding was new to me.
I dived straight in after reading the shining Etsy reviews, and purchased a Dyavol. The Dyavol is his Russian type spindle. It is long and slender, and the whorl has a small diameter compared to the shaft. It spun like nobody's business. I was in love!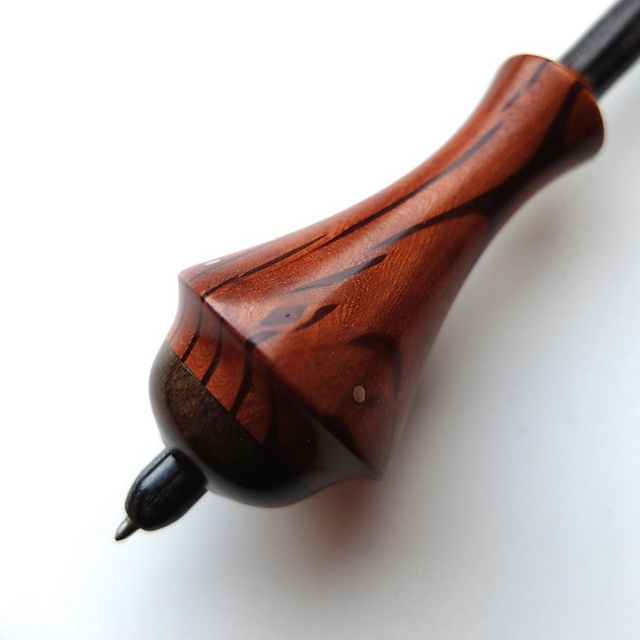 Of course I became curious about the other models. Next up was the Tahkli. A small spindle with a small, disc-shaped whorl. Perfect for spinning short fibers, because it spins real fast. It was also very lightweight, only 12 grams!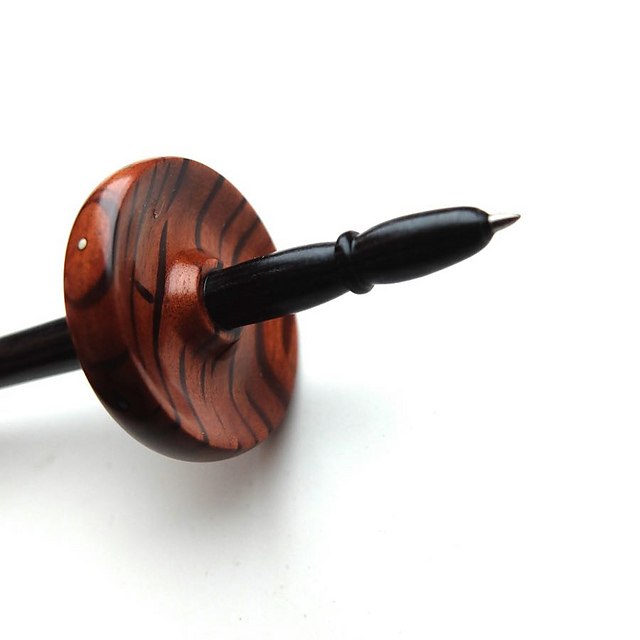 The next spindle I tried was the Pocket Tibetan. This is a smaller, lighter version of a full-size Tibetan, and it spins quite fast and long. I was surprised that, once again, this spindle stole my heart. Usually I mostly love one type of spindle from a certain maker, but in this case, they were all so nice that I could not pick a favourite!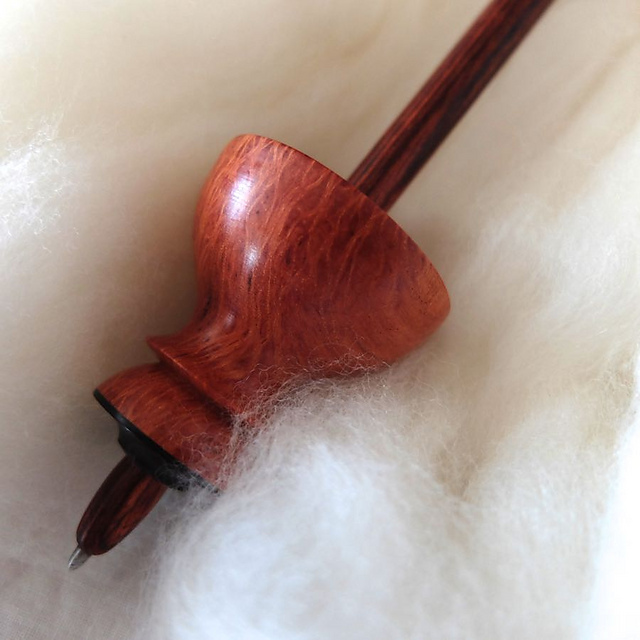 I have also tried the Dervish. At some point, Malcolm found one that he made last year, with a slightly thicker shaft tip than he uses now, and I bought it because I was curious. This is a nice, steady, medium speed spindle. I must say that I prefer the thinner shaft, though.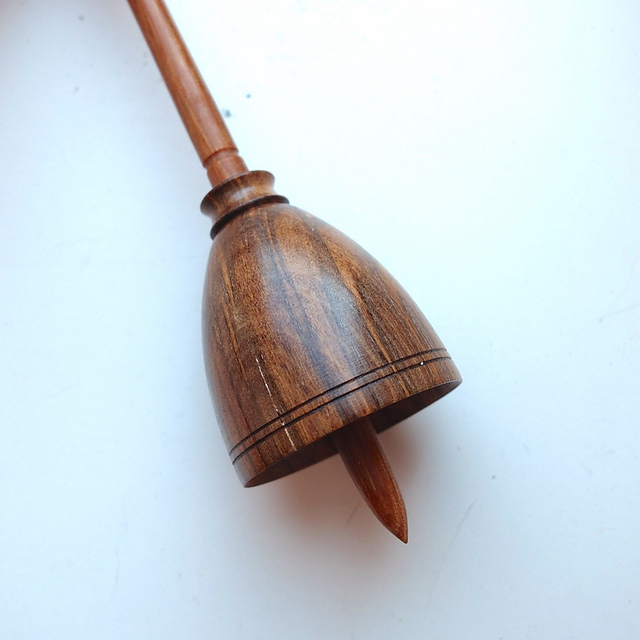 Malcolm also has an apprentice, Jory, who is learning to make spindles from the master himself. Jory is doing great, and his spindles now make it into the shop as they are now good enough, quality-wise (and Malcolm is quite strict about that, I expect). I bought one of the first that were offered, a Midi Puyok. It's an incredible spinner, very fast and steady, and definitely as good as what Malcolm offers himself.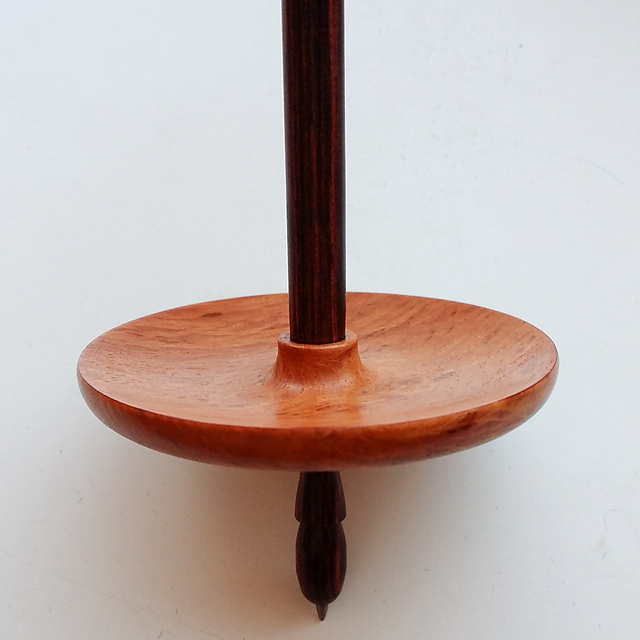 Jory is now also starting to create his own models (the Teardrop, for example), and it is great to see how the skills that Malcolm has developed and refined over the years are now passed on to the next generation!
I'm very impressed with both Malcolm's and Jory's work. The spindles they offer are incredibly stable and well-finished. They are true heirloom quality. I can highly recommend their spindles to any serious spinner who wants to buy a great spindle. Just pick one in the wood/weight you like, it will definitely spin great. You can't go wrong, really!
On a side note: Malcolm also sells fiber in his shop. He usually sends a small quantity with the spindles he sells. I've really fallen in love with the superfine Tasmanian merino he offers. It spins like a dream!