When I just started spinning supported, I ordered a TwistedGrain Holly Dart as one of the spindles to experiment with. It arrived quickly and it was wrapped in some pretty fiber for extra protection. It didn't take me long to spin the sample, and I really liked the spindle.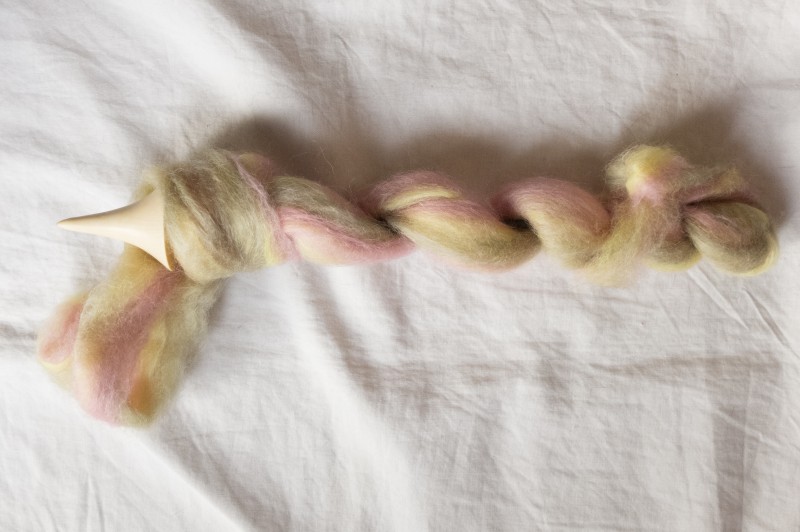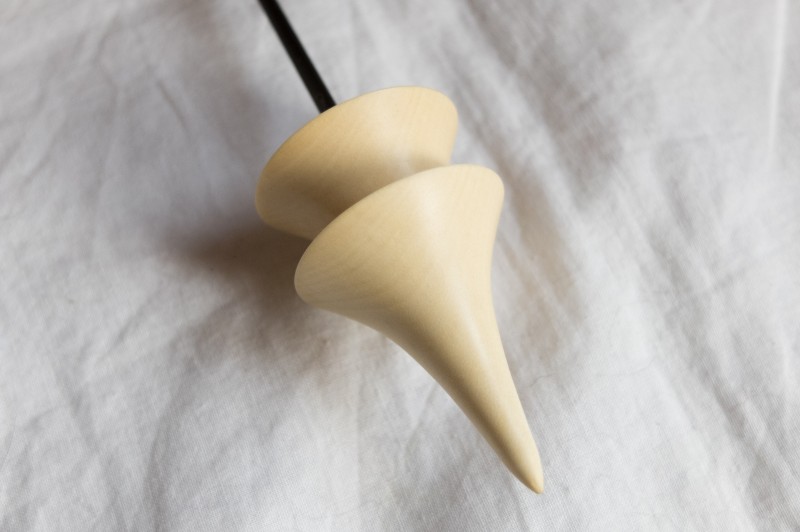 The shaft is not made of wood but of carbon fibre, allowing it to be both thin and sturdy, and straight. The holly is gorgeous, with a very subtle grain and it almost looks like ivory. The spindle is very light and has a quick, smooth spin, like a Russian type spindle.
After spinning on this spindle for a while I was both impressed by the quality, and convinced that this was not my spindle. I found out that I like spindles that are a bit heavier, and this lightweight spindle, although great, wasn't what I was looking for. I destashed it, but decided to look around at TwistedGrain again, to see if they had something that would suit me better.
My eyes fell on the Contingency type spindle. It looked similar to the Dart, but with a wooden, thicker shaft instead of the carbon fibre one. According to the description it was the Darts bigger sister, just a bit heavier. Perfect!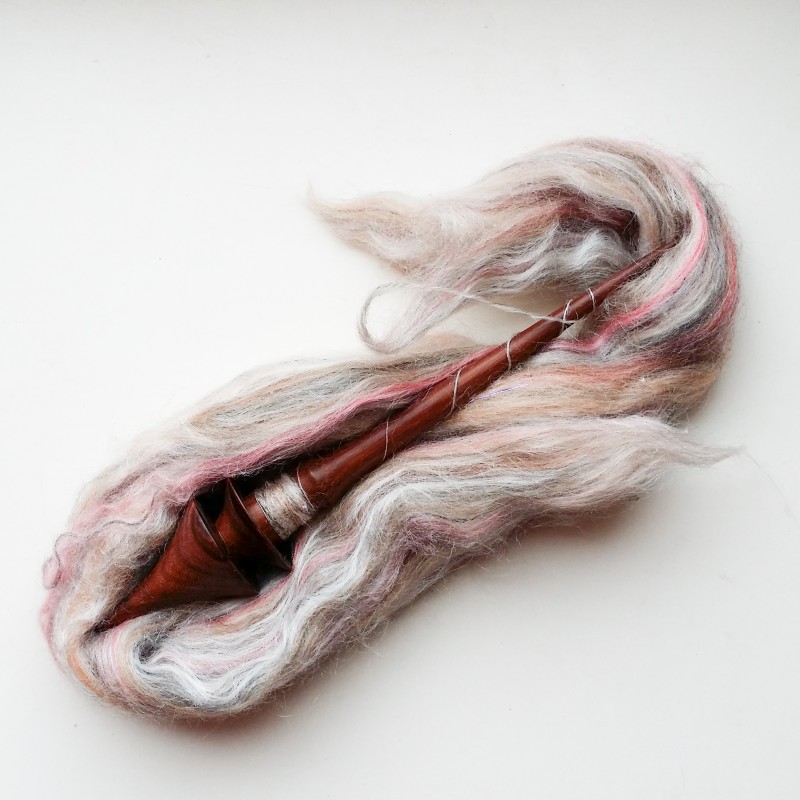 I ordered a gorgeous Granadillo Contingency and again received it very quickly. When I unpacked it, I was very impressed. This spindle is gorgeous! The wood is so beautiful… the shape is both practical and esthetically pleasing, and the spin… perfect!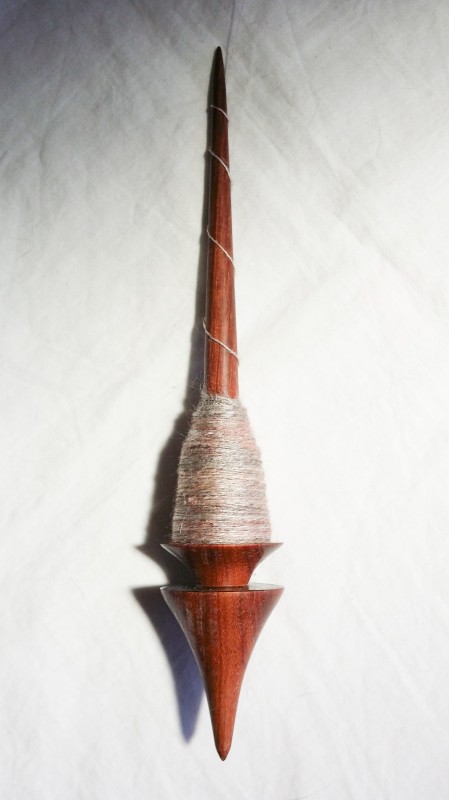 It is a bit heavier to flick, but it also spins longer than the Dart. The spin is very stable and balanced, you hardly see the tip moving. I was very happy that I had traded the Dart for the Contingency. I started spinning the sample (which is of good quality, although it didn't say what it was, unfortunately) and easily spun nice, thin and even.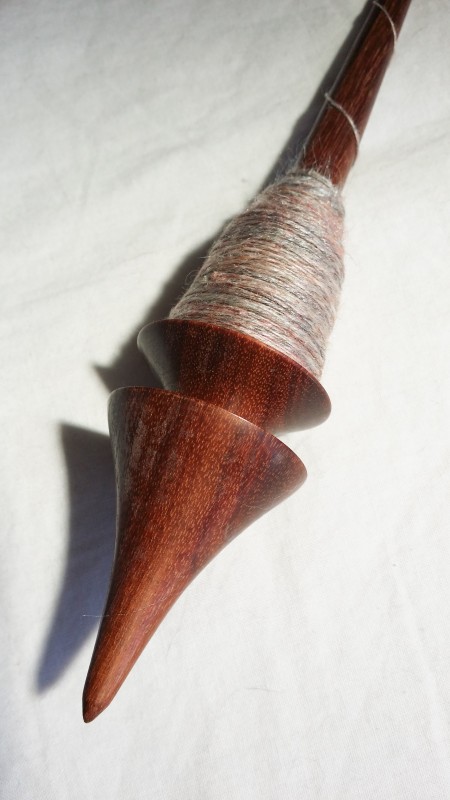 I can already highly recommend this spindle maker, even though I didn't try all the spindle types they have available. The Dart and the Contingency are impressive enough. Maybe I will try the Thornless next, or the Nested Arrow, or the Wee Bee…