I enjoy my spinning challenges a lot! It gives me the drive to spin towards a goal, and the support and enthusiasm of my fellow spinners gives me inspiration!
This spring, the Spindlemania group organized a Spring Fling challenge. You could join the spinning in two categories, and two weight goals: 2 oz. Zen, 4 oz. Zen, 2 oz. Passion and 4 oz. Passion. I decided to join the Passion side with a beautiful rainbow braid from sewSpun on Etsy. It's 100% BFL, a fiber I love to spin. There was also an extra challenge: ply in a way that you've never done before…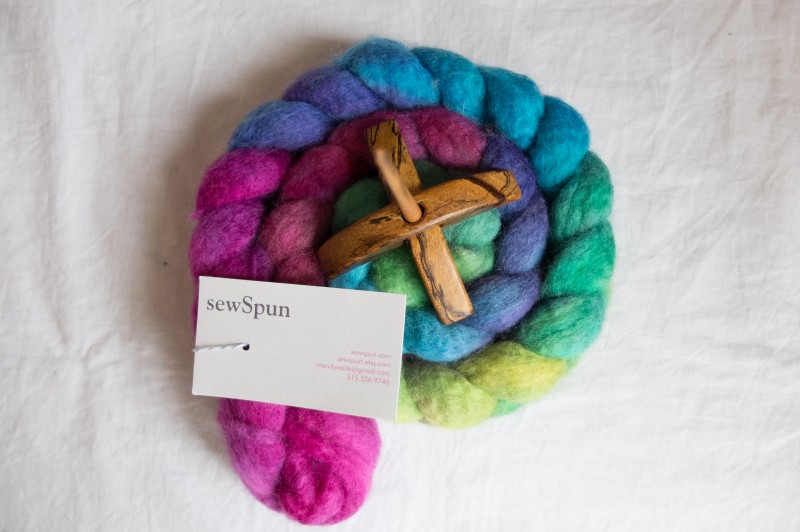 I decided to try and keep the rainbow together, so I divided the braids and put the same colours together. Then, I carded them with my handcards and created fauxlags. Ready to spin!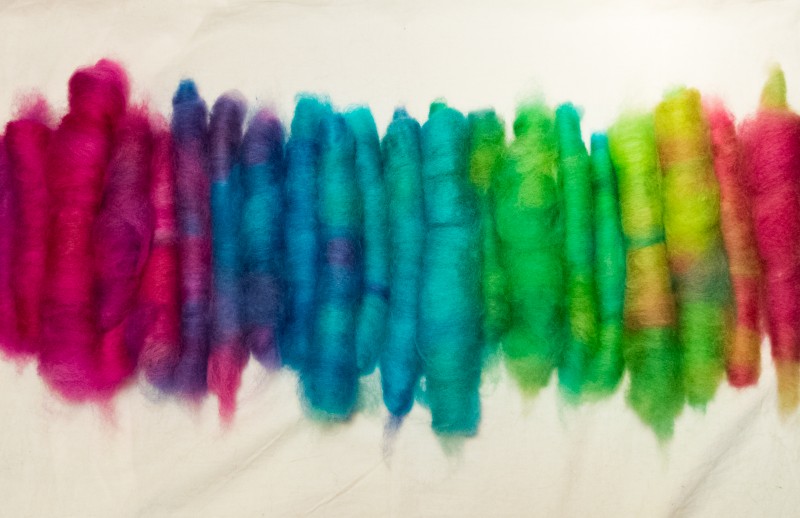 I started on the pink side, and used my beautiful Tigre Caspi Jenkins Delight to spin the singles. It was a pleasure. The colour changes kept it interesting, and the bright, happy colours lifted my mood. I decided to ply on the fly, a technique where you spin a bit of singles and then n-ply that single into a 3-ply bit of yarn. That way, once you're finished spinning, you're really finished.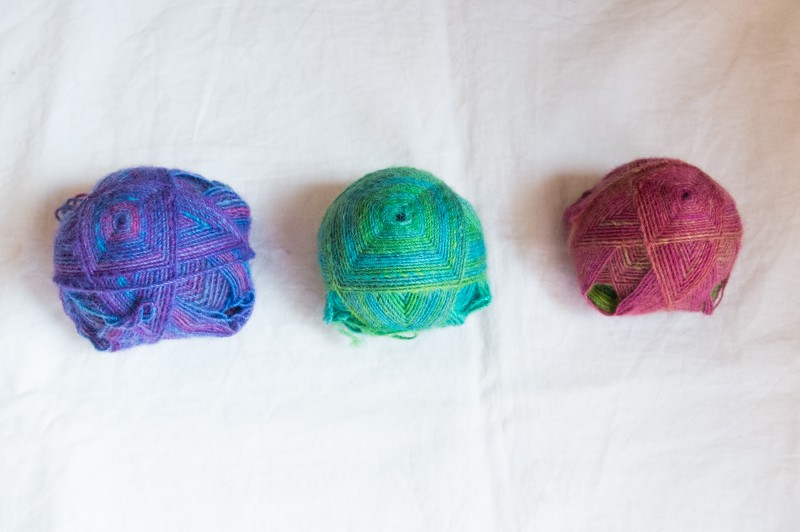 Finally, I had three turtles: one pink-purple, one blue-green and one yellow-orange-red one. The ply on the fly was a bit slow and tricky at first, but I did get the hang of it pretty soon. So, all I needed to do was join the turtles and wind and wash the skein! I love the result.