Last Sunday my new Joy spinning wheel arrived. It was already quite late, so I didn't have time to start spinning yet, but I did open the bag, admired the wheel, and tried to set it up. Which worked, since it is really easy.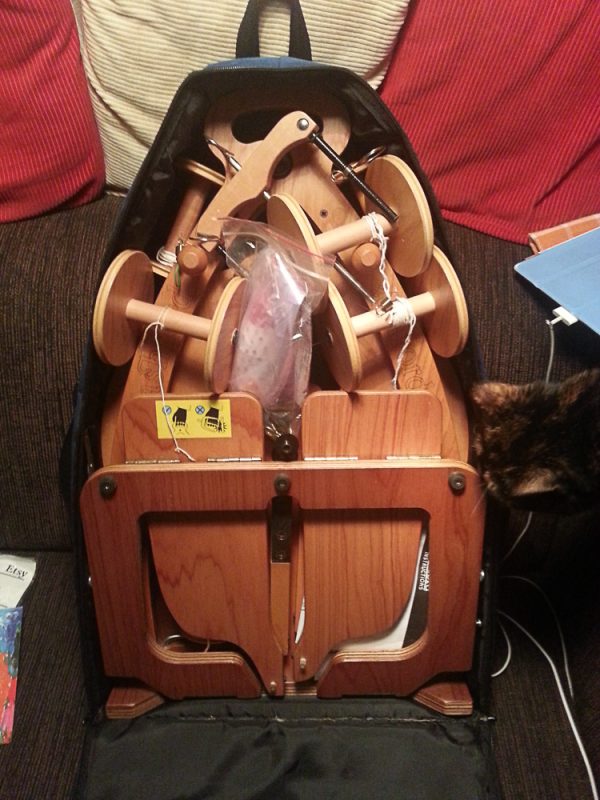 On Monday I had to go to work, leaving my Joy at home, all alone, without anything to eat… I felt like a bad spinning wheel mum, so I decided to feed her some delicious Blue Faced Leicester at night. I spun quite thickly (a single had about the thickness of light fingering) and then navaho plied it to create a nice 3-ply DK weight yarn. This will make a nice winter accessory, perhaps mittens, or a small cowl…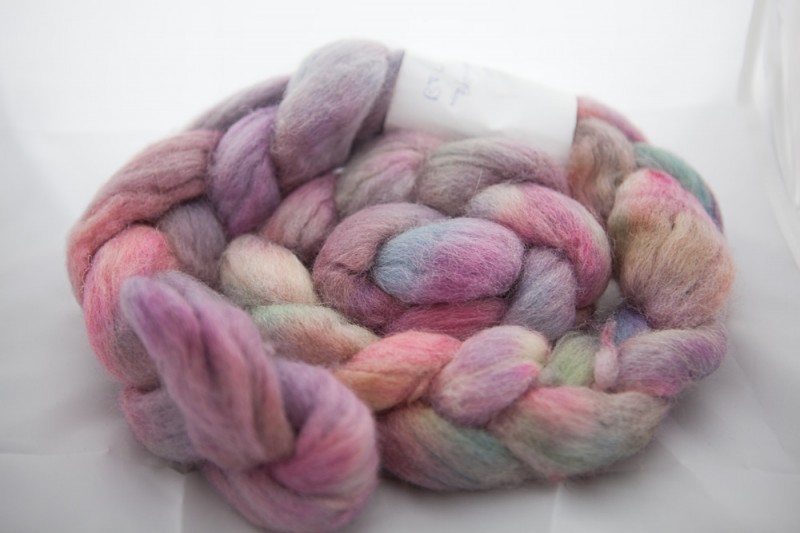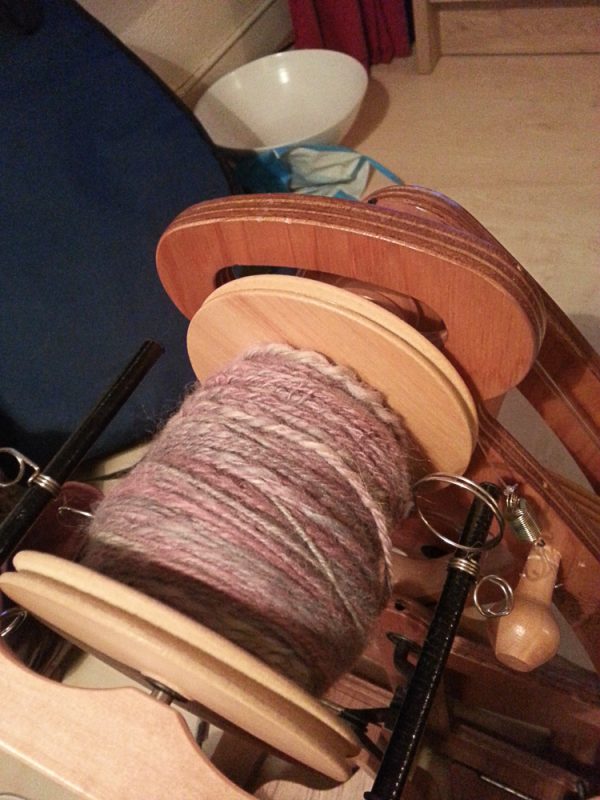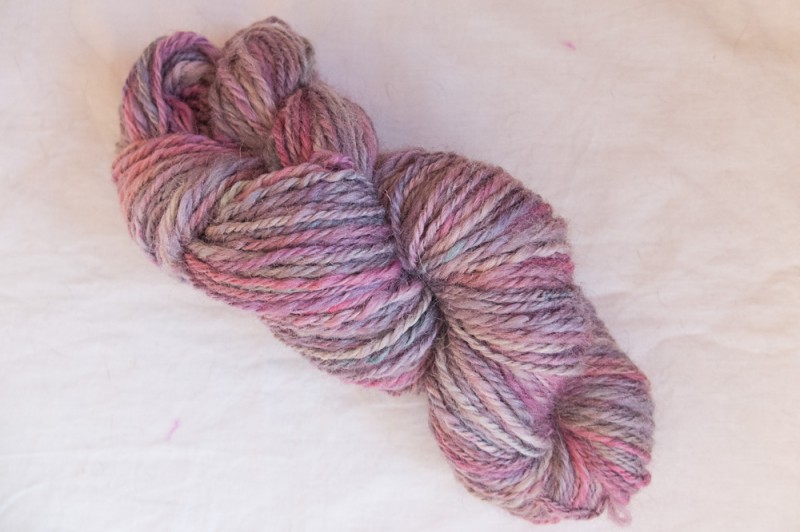 On Tuesday I started spinning a batt that I got from PlientjeB as my prize in the Tour de Fleece last summer, a mix of merino and silk (and some glitter). I decided to spin this a little thinner, then again using navaho ply to make it into a 3-ply yarn of about sport weight thickness (a bit thicker than sock yarn).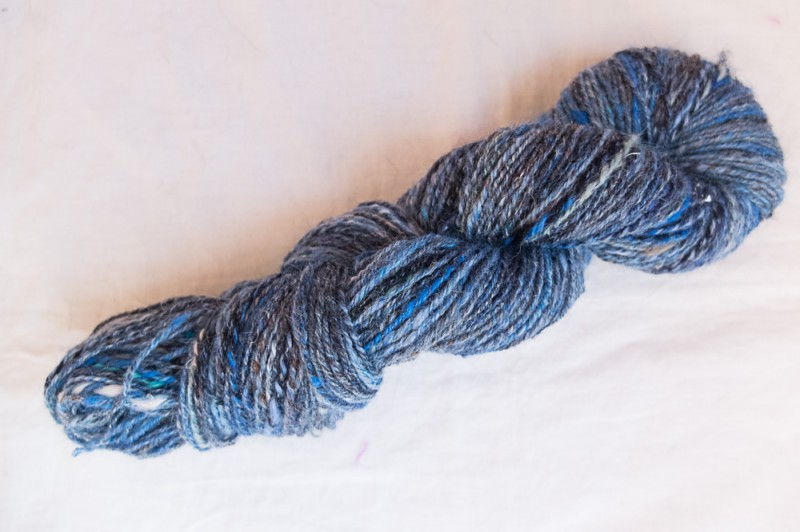 Why all that navaho plying? At the moment it's my favourite plying method, because it's easy, it creates a nice round thread and the colour sequence is maintained (and gradually mixed instead of the barber pole effect). It also feels quite stable, just like a stool with three legs, which will never wobble.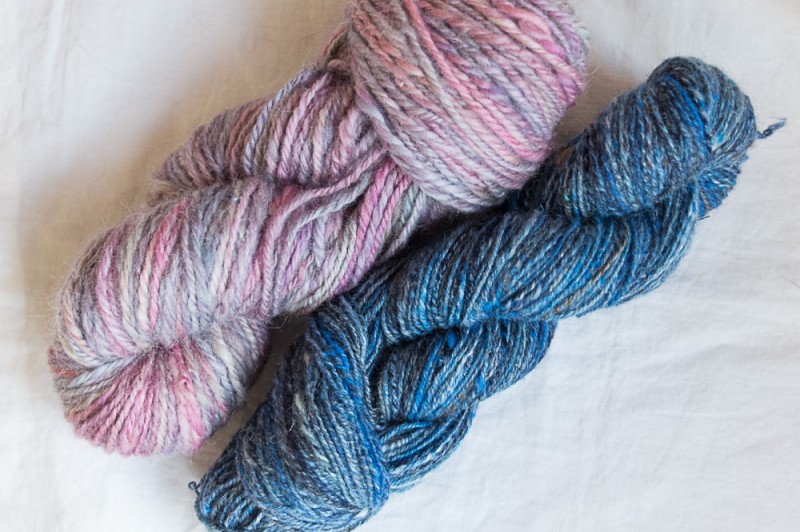 My next spinning project will probably be some thicker yarn for a luscious thick winter cowl. Joy is truly a Joy!