At the moment, I have quite a lot of WIPs. Most of them are bigger projects, like the Niebling shawl. By the way, I casted on another Niebling design (Nelke) with Wollmeise Lace yarn, because there was no way I would finish the Fruhling shawl before my wedding day.
I did finish something, but cannot show it off yet: I designed a new shawlette for a swap and already made a prototype. Now I'm knitting the final object. The pattern will be released in May. A sneak peek: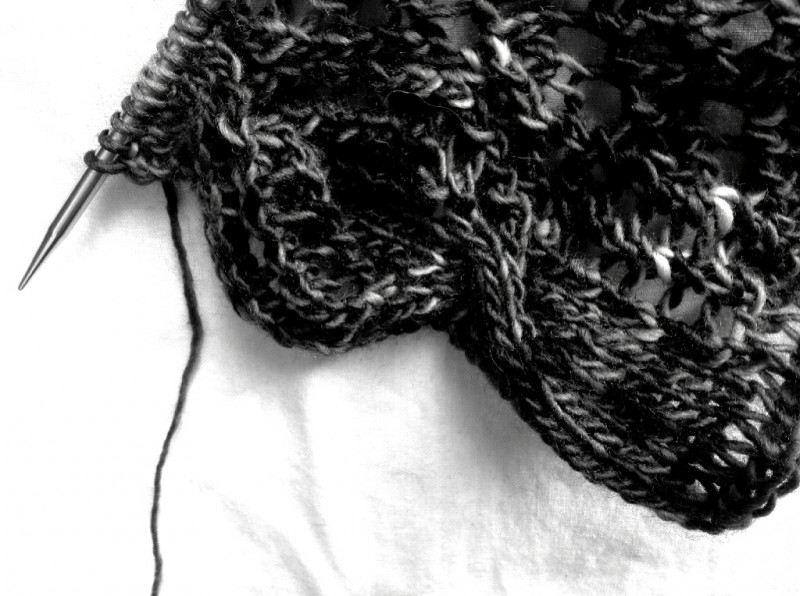 After I finish the swap shawl (in yummy yarn), I will probably cast on a Magic Carpet Ride in 100% silk. I bought that yarn at the Knitting Days, and the colour of it matches my wedding dress perfectly. Yesterday I received the galvanized silver beads I ordered to go with it, and I can't wait to start knitting it.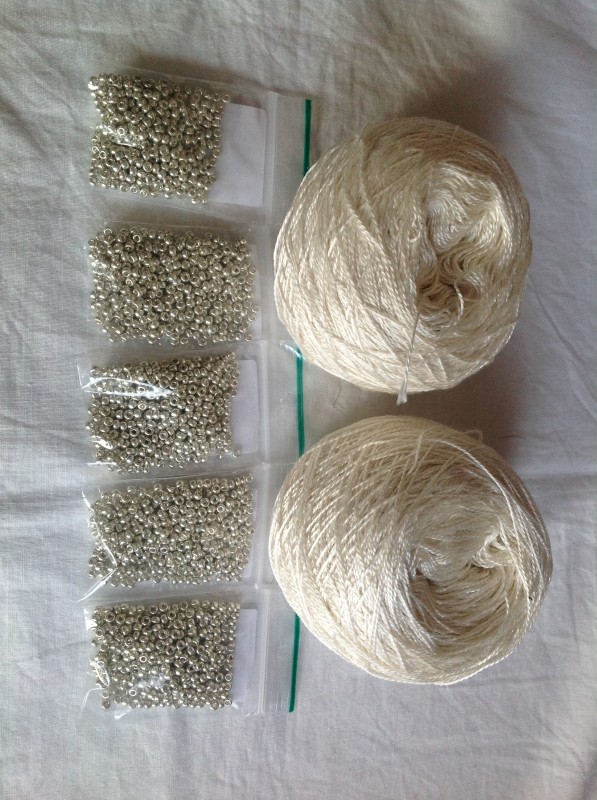 There is also a nice KAL at the NKS group: we knit the BeeLeaf pattern, a semicircular shawl, and the finished objects look very promising. However, this will have to wait, probably until after the wedding.
Then there's the KarmaKnusDeken, a blanket, of which every square has been designed by a group member of the NKS. I already knitted about 8 squares, but there are 16 already, so I need to work hard to keep up.
And of course there's a pair of socks that is almost finished. I don't seem to be able to do that. And there's another design, a rectangular lace shawl, which is more or less hibernating because I got bored by the repetitiveness of it.
It's a good thing that I don't get stressed by having lots of WIPs. I don't have to finish them soon. I can just pick them up if I feel like knitting them.
There are however two projects that I won't finish. I will frog them on HelaHoladag 2013, next week, at Anna's place. Looking forward!