I finished knitting a sweater recently – well, a while ago already, actually – and I'd like to show it to you!
A few years ago, I was a member of the Hedgehog Fibres Fibre club, and one of the club instalments looked like this: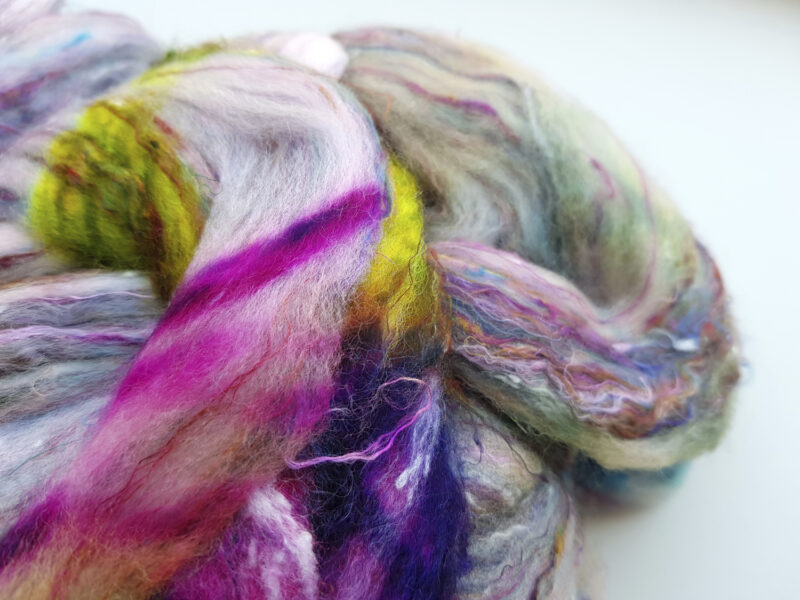 Delicious, isn't it? I spun it into some pretty yarn with little bits and bobs and was still unsure of what to make of it.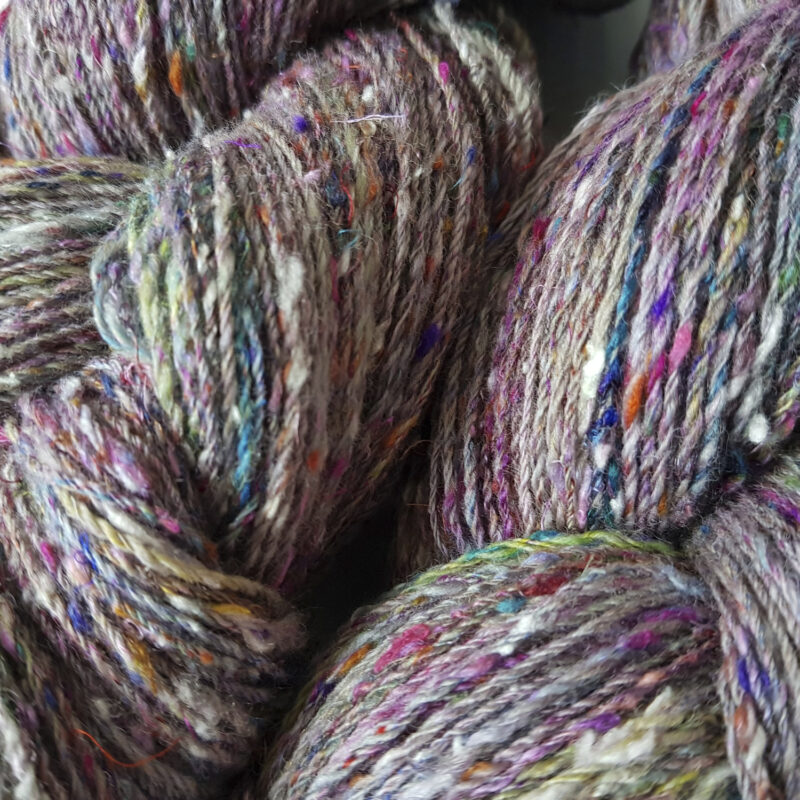 When I discovered that I did not need that much yarn to knit a top garment, I decided to turn it into a simple sweater. The yarn was variegated enough to keep things interesting without adding any other embellishments.
I decided to go for a raglan sweater, top-down approach. I cast on enough stitches to make a wider neck because I prefer that. Then it was just straightforward increasing, putting the arm holes on waste yarn, and knitting until the sweater was long enough. I did do some decreasing/increasing along the way, but that didn't work the way I wanted. I increased on the sides, and that resulted in some subtle under-the-arm pouches… Not bad enough to frog the sweater and redo everything, though. Or is it? I might change my mind about that at some point if it bothers me too much.
I decided to knit three-quarter sleeves because I prefer those – I don't like my sleeves touching my wrists, usually.
So, here it is, my new sweater, just in time for the cooler weather!