A while ago, I visited my LYS, Cross & Woods. They have recently added the lovely Olann yarns to their collection. When I saw the beautiful colourway Mangrove, I had to buy it. I tried to match it with another Olann skein, and returned home with two lovely colours in the end.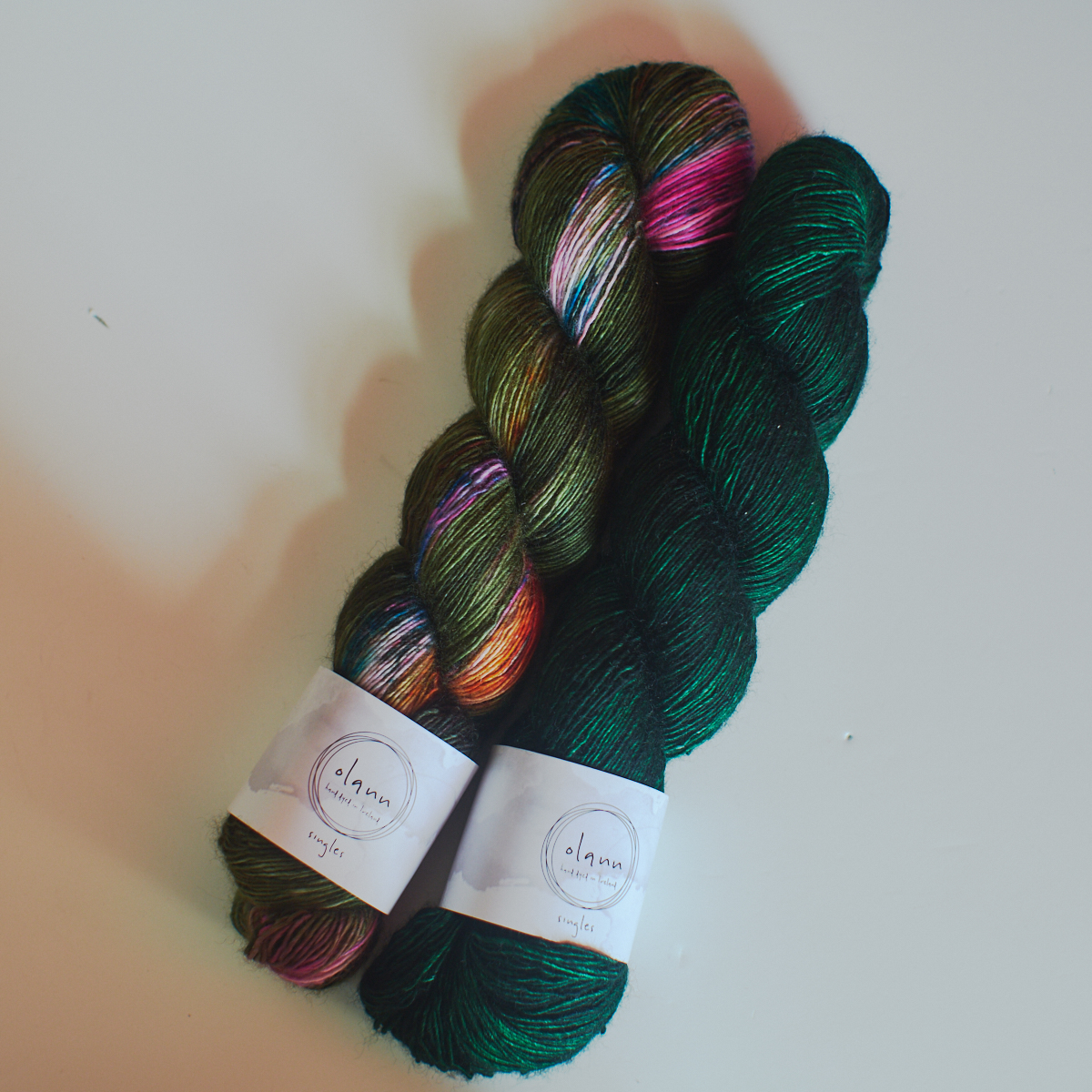 I was not a hundred percent happy with the combination, but it does look nice. But when I came home, I realised that I had another skein of singles that might match the Mangrove. It was Madelinetosh in the colourway Jade. When I found it in my stash, and laid them next to each other, it was just perfect!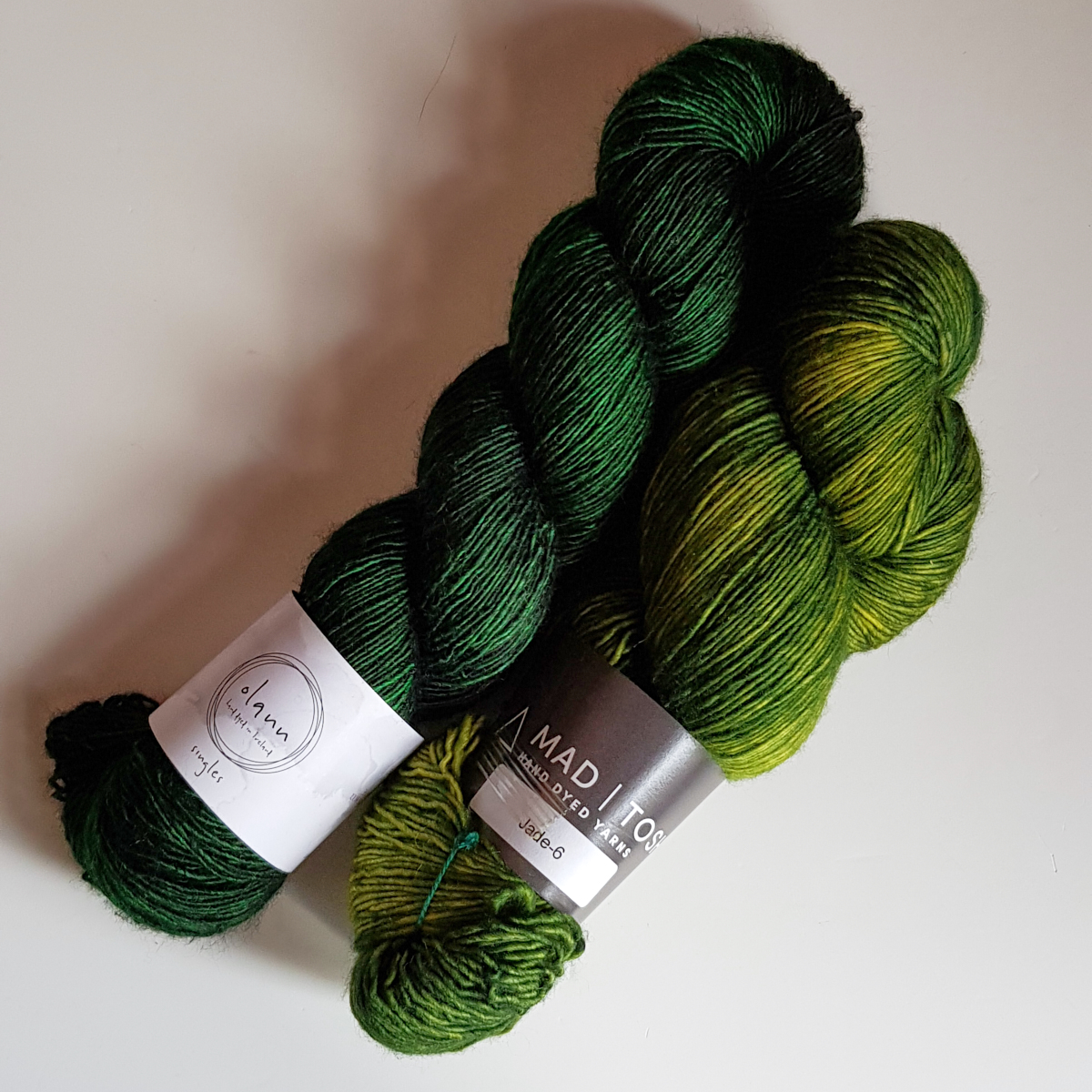 Inspired, I decided to bring this yarn on holiday to knit the beautiful Dandelion Fields pattern. It is a semi circular shawlette with a brioche pattern. It looks quite intricate.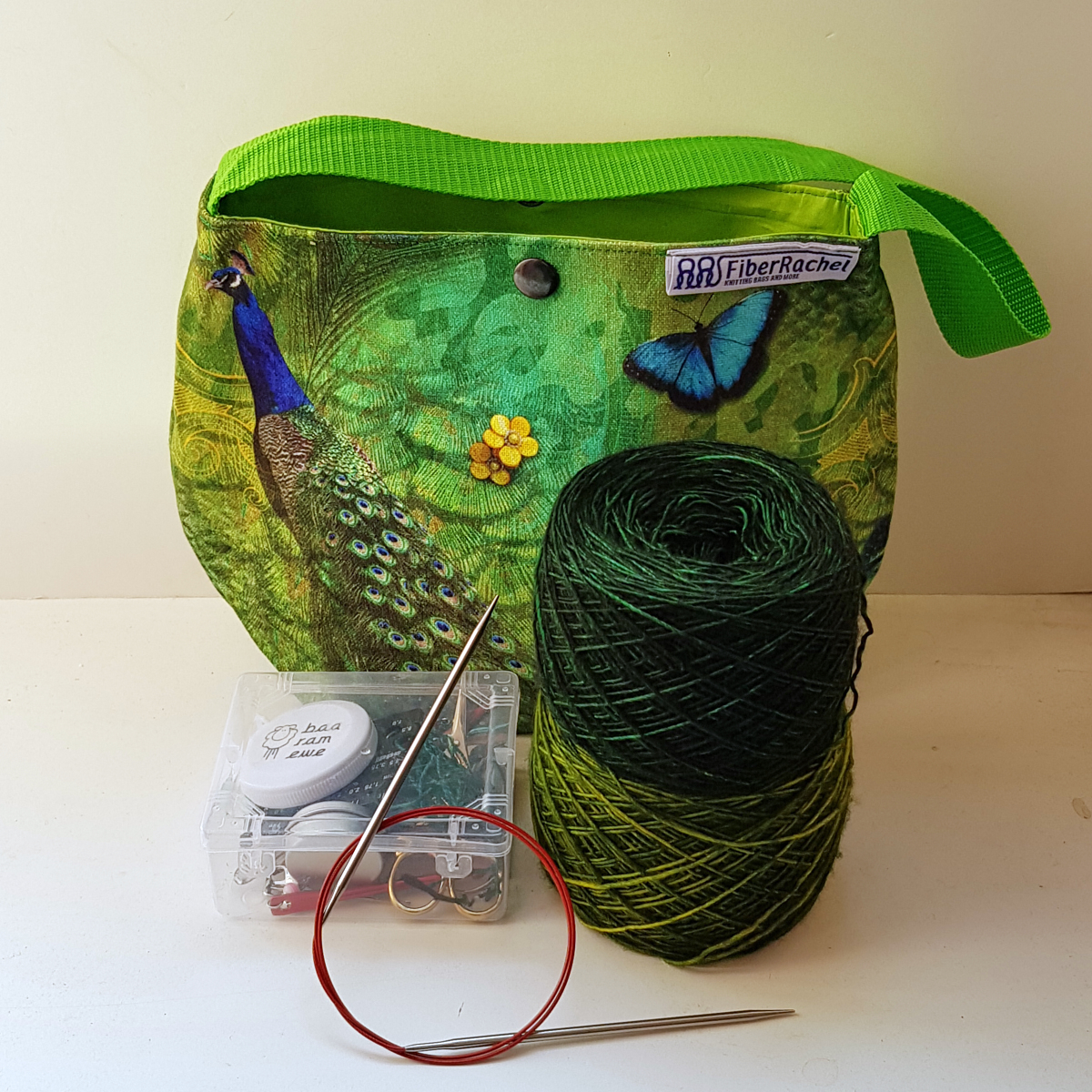 So I brought the supplies with me and started knitting in beautiful England. Slowly, savouring every stitch. Both yarns are incredibly soft, and the texture of the brioche feels wonderful. The pattern wasn't as hard to knit as it looks. In the end, I finished the border at home, and then it was time for blocking!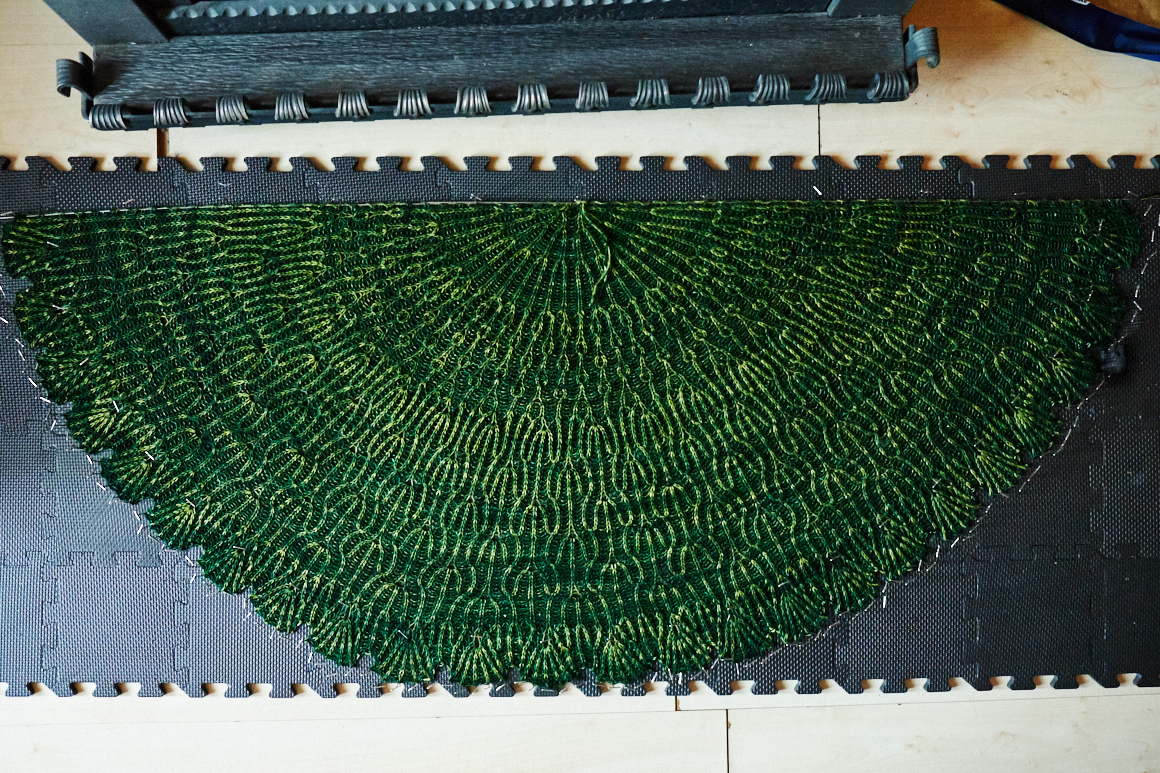 Freya was nice enough to barf right next to it (and not on top of it), for which I was very grateful!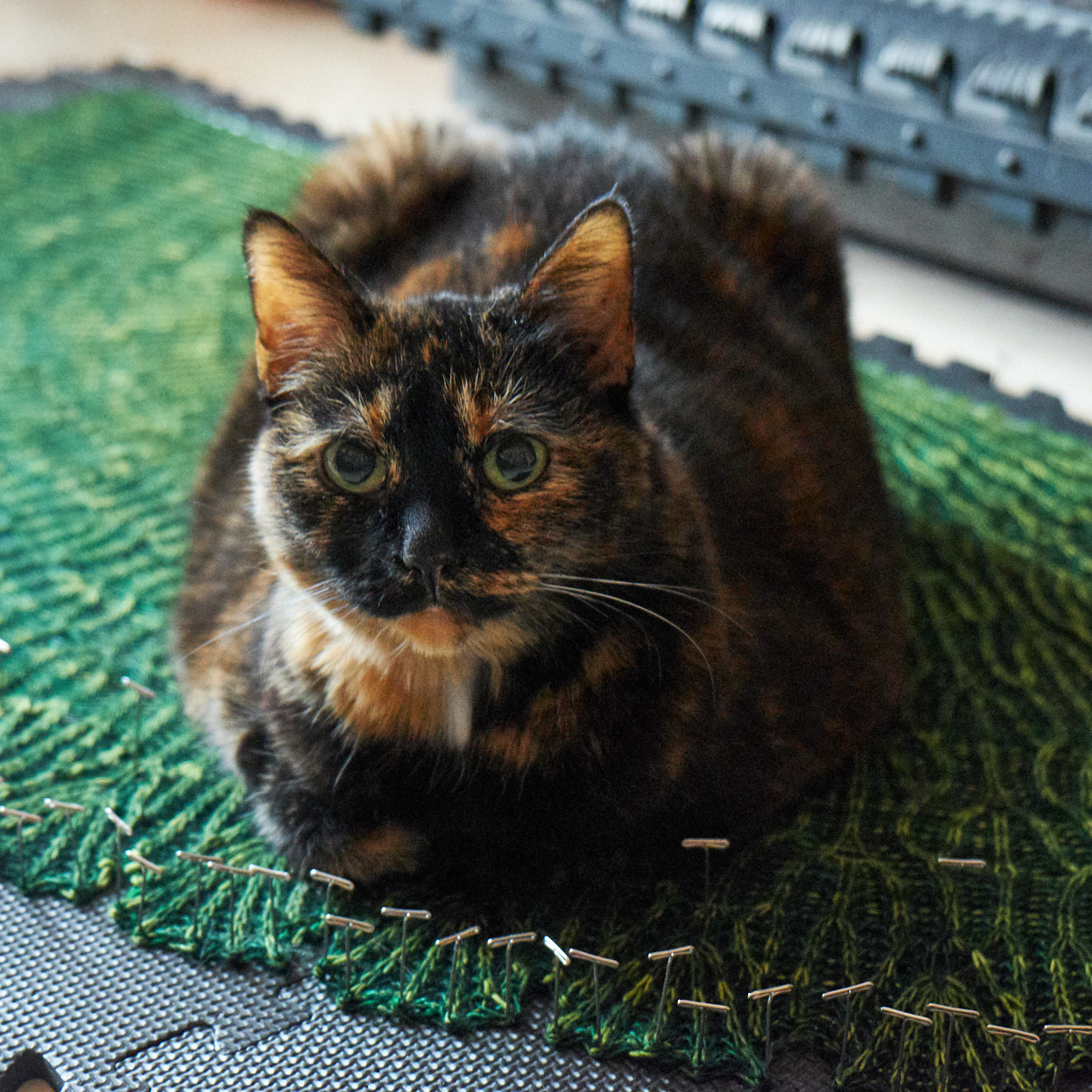 After a final cat-press, the shawlette was ready to take off the blocking mats.