When I started to be a bit more serious about my photography hobby, back in 2006, I sold my Samsung Digimax V700 and bought a Fujifilm Finepix S9500. The S9500 was one of the very first prosumer cameras; a camera that was positioned between the compact camera and the DSLR. It had a massive zoom range of 28-300mm, an electronic viewfinder, and a sensor that was slightly larger than an average compact camera. It even had tilt screen on the back. It was a great way to start learning a bit more about photography!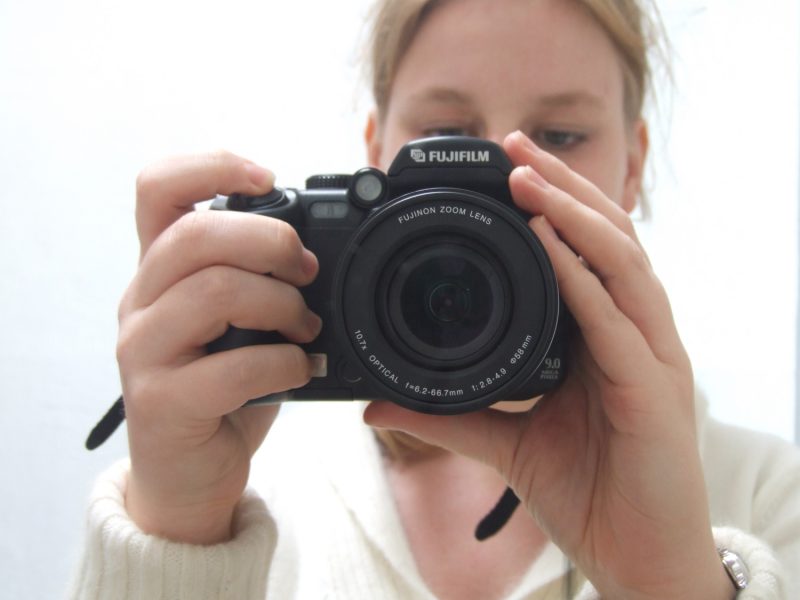 I got another Fujifilm camera a year later, the compact F31fd, which featured good low-light performance and face detection. Yes, I was an early Fuji-lover.
As I was spending more time on photography, I started wondering about DSLRs. So much so, that I decided to buy a second-hand Canon 20D in late 2007. It was already an older camera back then, with a back screen the size of a stamp. But it opened a new world for me. I started shooting choir concerts and was very happy with the extra capabilities of a DSLR with regards to noise, dynamic range, and RAW files.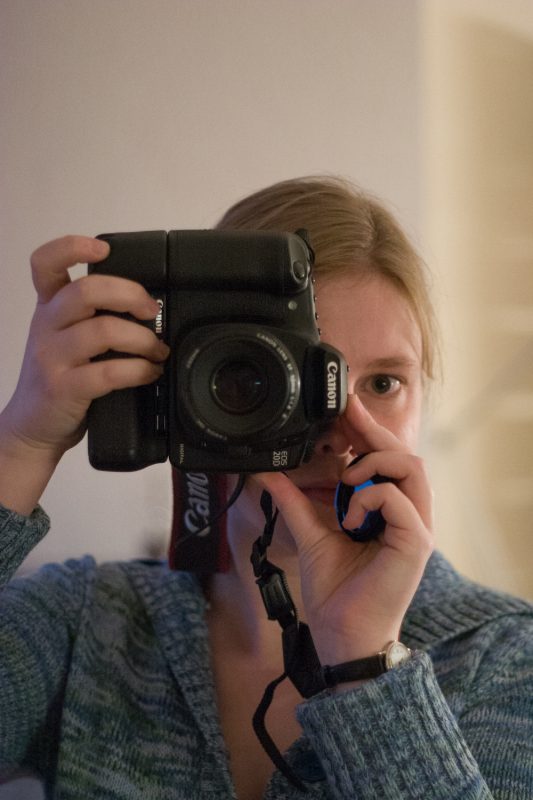 I had bought the 20D with a Sigma 18-125mm lens, but after a while I replaced that with a Tamron 17-50mm f/2.8, a Canon 100mm f/2.8 macro, and a Sigma 70-200mm f/2.8 macro. I loved those lenses and what I was able to shoot with them! Unfortunately, the 100mm lens drowned during a vacation in Barcelona. Sigh. I still miss you, buddy.
Two years later I started feeling the limits of the 20D. This coincided with a well-paid job I had had over the winter, and I decided to splurge and buy a Canon 5D mark II kit (with the 24-70mm f/2.8 L lens).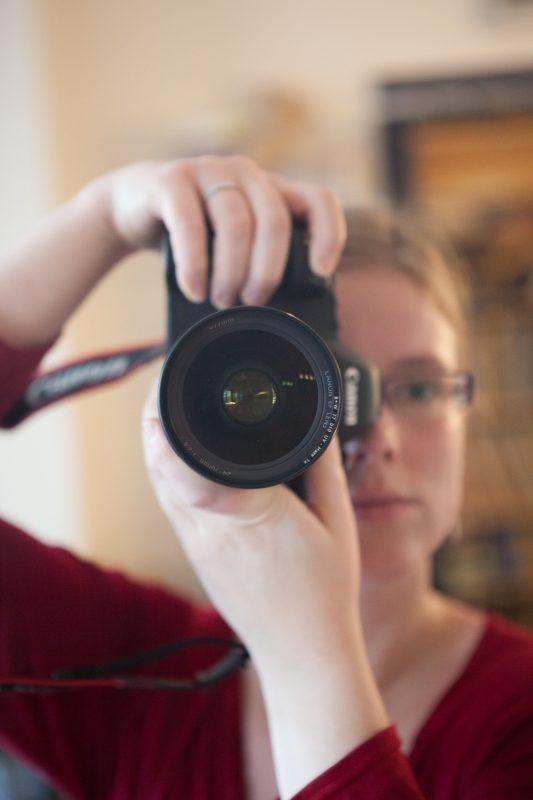 This was such an awesome camera! It could even record video, which was completely new in DSLRs back then. But the thing I liked the most was the full-frame look. The way you could play with the DOF. The enormous sensor that could pick up so much detail without becoming noisy. The low-light capabilities.
For the next 8 or so years I played with my beautiful 5D2, and I got addicted to the great quality of the pictures that it could produce. However, the entire package of camera and lenses was very big. And very heavy. After the initial enthusiasm wore off, it literally became a burden to bring my camera, and I started to reserve that burden for "special occasions". For the more casual get togethers I brought my Fujifilm F31fd, and later my X20, that I bought in 2013. The X20 was a nifty "little" camera with a nice sensor (the first X-trans sensor), manual zooming, and it was generally easy to use, light, and small.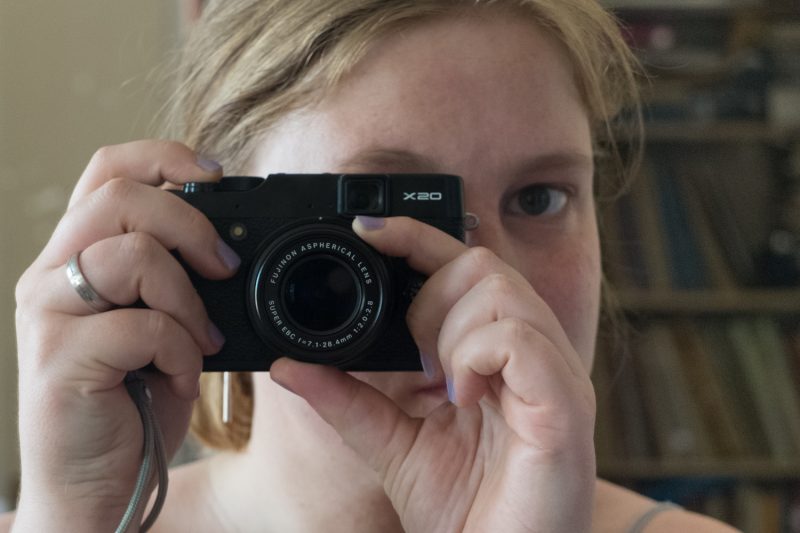 Even though I found it a shame, really, I tended to bring my Fuji camera over the Canon package. Sure, I brought the Canon on holidays, or to special events, but usually, I didn't feel like walking around with a big backpack all day long, even though the pictures were much better.
Anyway, I was quite happy with the Fuji for its portability and it did well for its size. However, it was not comparable in quality to my 5D2. I did miss the image quality and possibilities with low light conditions from time to time. So I started looking around, reading reviews, and checking what was on the market right now in 2018.
I found out the Fujifilm had been working hard during the past years to perfect their mirrorless cameras and their own lens system. Back when I bought the 5D2, I also looked at Fuji, and its DSLR still had a Nikon mount back then, and it was not as advanced as the more popular competition. But recently, Fujifilm (as well as Sony) has been working hard to establish a major presence in the new mirrorless market, and succeeded. Their cameras still feature the X-trans sensor, and they have developed a pretty awesome set of lenses to go with their cameras.
I looked into the current options, which are the X-A5, the X-E3, the X-T20, the X-T2, and the X-Pro2. The X-T2 was too expensive for my budget, but the X-T20 looked promising. And after a couple of weeks of reading, watching YouTube, checking out Flickr, Instagram, photo review websites, and forums, I decided to go ahead and buy the X-T20!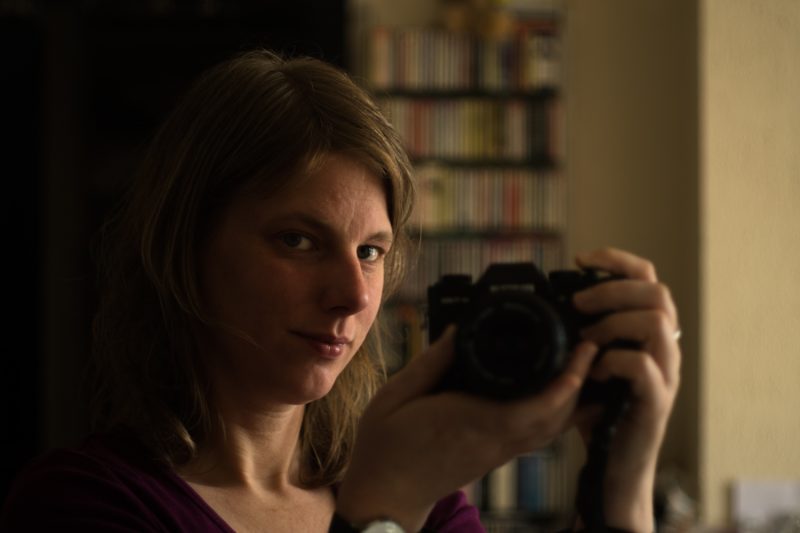 At that point I still had my Canon 5D2 set, because I was not entirely convinced that I wouldn't regret selling it. But when the X-T20 arrived (with kit lens), I was amazed by the combination of quality, portability, and fun! Yes, fun. With a mirrorless camera, you can see exactly what you're going to get when you take a picture. You don't have to guess what changing a setting will do, because you can just see it on your screen (or in your EVF). By the way, the EVF is so much better than back when I had the S9500!
The Fujifilm layout is familiar to me, and the presets are still awesome. I love the fact that you can shoot in RAW, but that it is not always necessary. The JPEGs out of camera are great, and you only need RAW for difficult light conditions. The X-T20 is very light and small, but still substantial. I have small hands and like the feel of the camera.
I also discovered another rabbit hole: vintage lenses. The well-designed focus peaking in the X-T20 enables you to easily shoot with manual focus, opening up a whole extra world of thrift shop treasure hunting. I already found myself a Takumar 35mm f/3.5 and a Minolta Rokkor 45mm f/2…
So, I was convinced and I sold my 5D2 set to a camera shop and bought a 56mm f/1.2 and a 90mm f/2 lens instead. I haven't received them yet, and I'm looking forward to playing with those lenses!
By the way, I never realised that I took selfies with all my new cameras! Kind of funny to see the progression.