Today I finished knitting a lovely pattern: Sundry. It's a shawl pattern that requires two (skeins of) yarn. It's knit sideways to form a shallow triangle shape, and you start with one colour, mix it with the other colour in the middle in mosaic stitch, and end with a solo of the second colour.
I was using two handspun yarns. The first was a dark blue/purple yarn that I spun from fibre from AdrianArt. The second was a multi that I spun from a bag of Hedgehog Fibres. Both yarns were a heavy fingering/sport weight.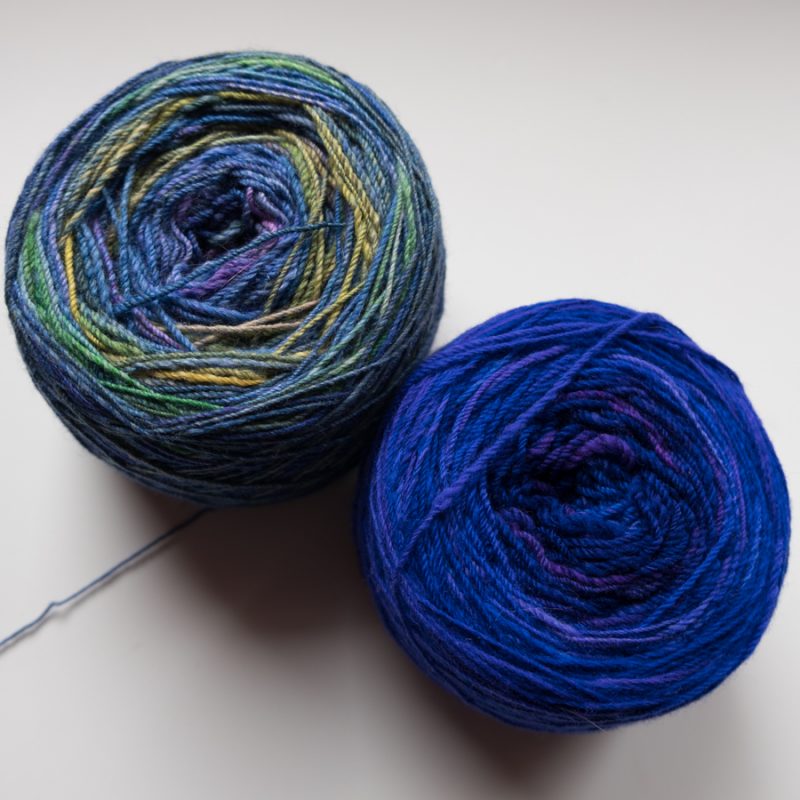 I expected them to work well together, but you never know how it will turn out until you try it. So I started knitting. You start at one point of the triangle, so in the beginning it grows quite fast. But the longer you knit, the longer the rows become, so your sense of time starts to shift with it.
I decided to start with the multi, because the short colour changes would look better in the narrow section (where they would seem wider) than in the end (where they might change within a row even). I started the mosaic pattern rather early, because I wanted the transition to look natural, and the multi was approaching the purple quite closely at that point. And because I started the mosaic pattern early, the final part with only the purple yarn was relatively narrow, which harmonized nicely with the width of the colours earlier. The pattern ends with a picot bind-off, which takes long if you have this many stitches, but it does add a special touch to a rather straightforward shawl design.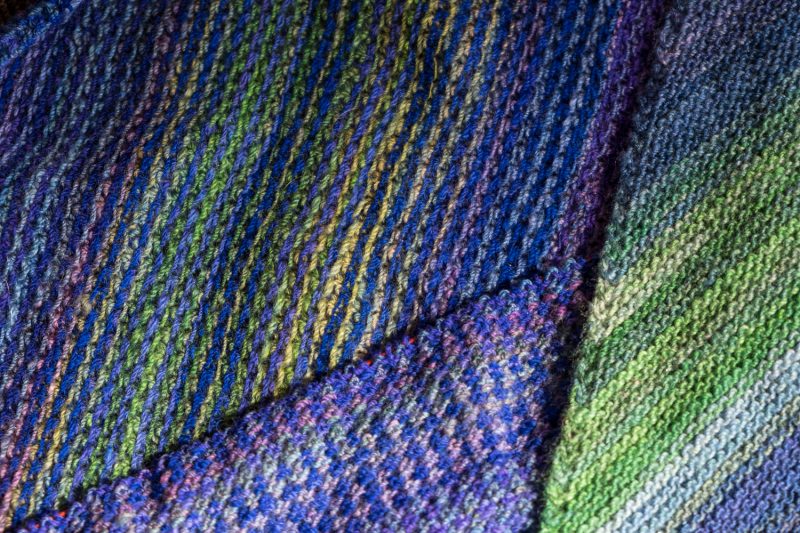 The finished shawl is quite long. It spans one side of our balcony!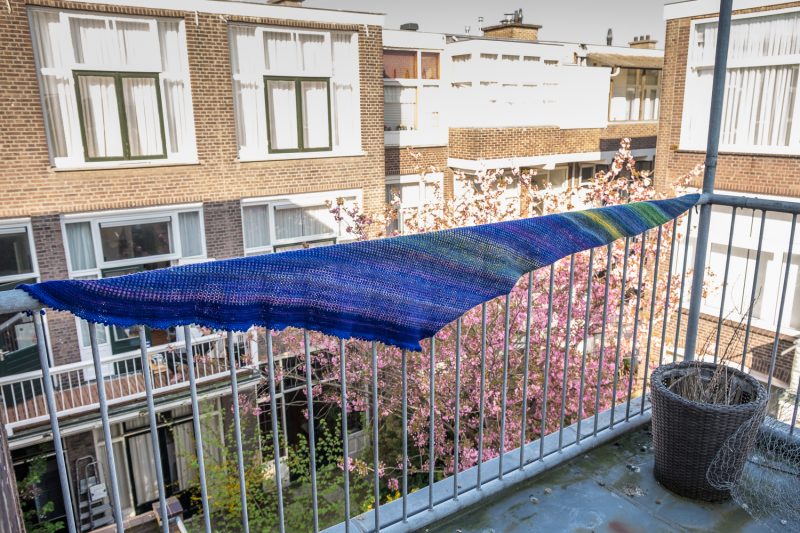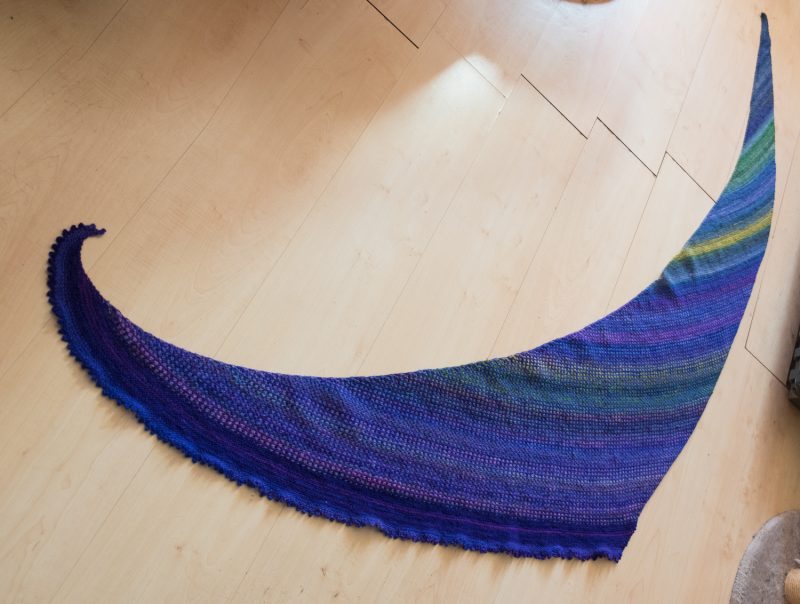 As you can see, the triangle has a slight curve to it. I like that, it makes the drape better. I did not block the shawl, because I like garter stitch to be dense. I might however give it a quick bath later and dry it flat to even it out a bit more (and perhaps open up the edging?).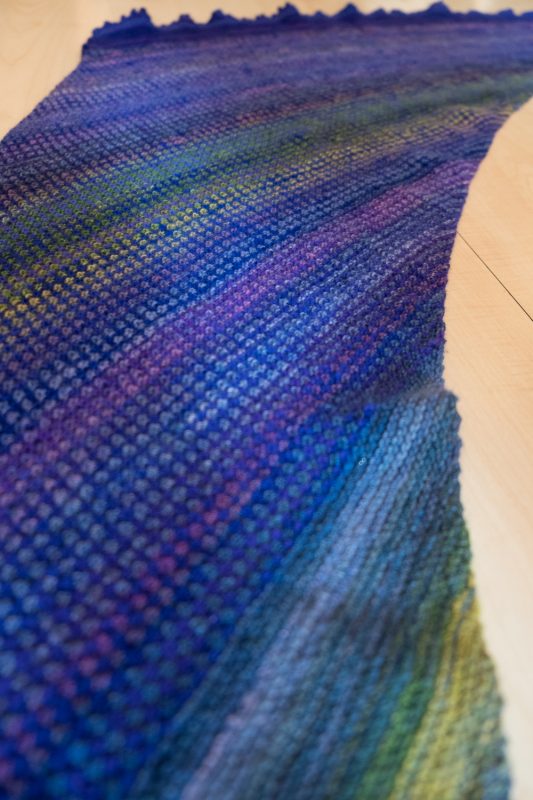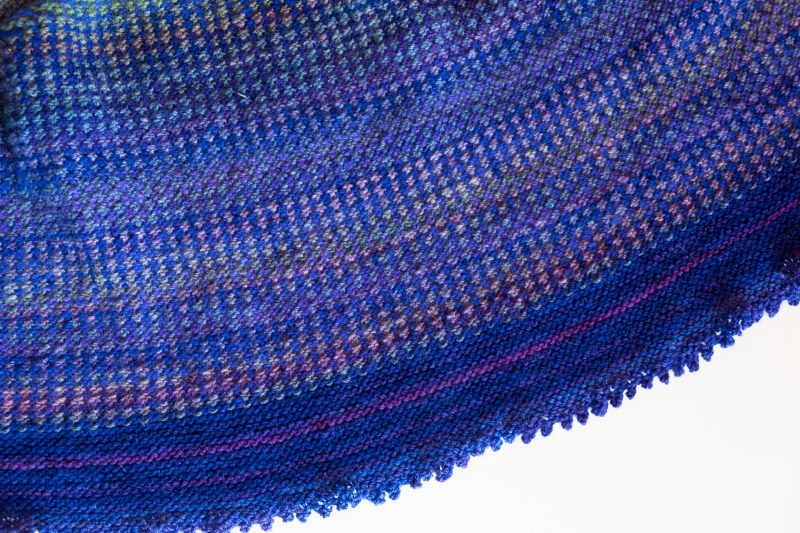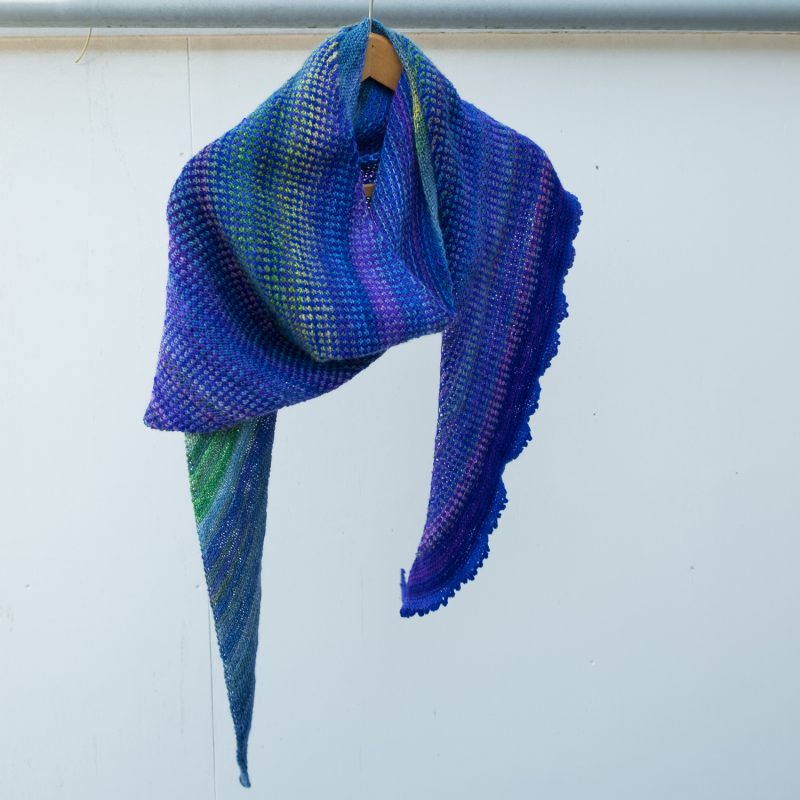 I like this shawl quite a lot! However, at the moment it's really hot over here (25 degrees Celsius and more!), so I wonder if I can wear it before next Autumn… But knowing the whims of the Dutch weather, it's quite possible that I will wear it in the middle of July or so. Which is fine with me 🙂