A couple of years ago I participated in the Just Batty 2 Challenge. This challenge was part swap, part spinning. Every participant selected a couple of favourite batts from the Nunoco shop on Etsy. The swap partners were assigned, and everybody chose their favourite from their downstream swap partner's list. Nunoco then combined the batt you chose with the batt your downstream partner chose, and you received two 50g batts. You were supposed to combine them in one spinning project. Fun and a bit of a challenge!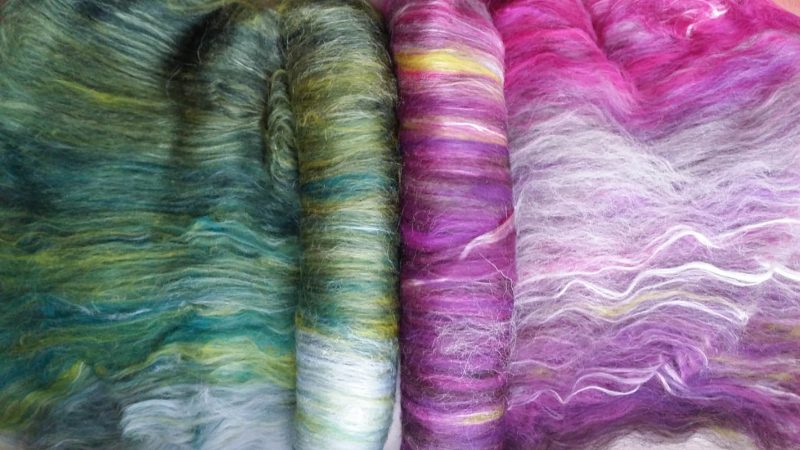 I received a green and a pink/purple batt. Interesting combination! It had to grow on me a bit, because just blending them together would probably result in a muddy yarn. I decided to try and spin a gradient from it. I didn't have a blending board yet, so some work was involved. I divided the batts and combined them in different ratios. Then I spun them and I ended up with six little Turks full of yarn.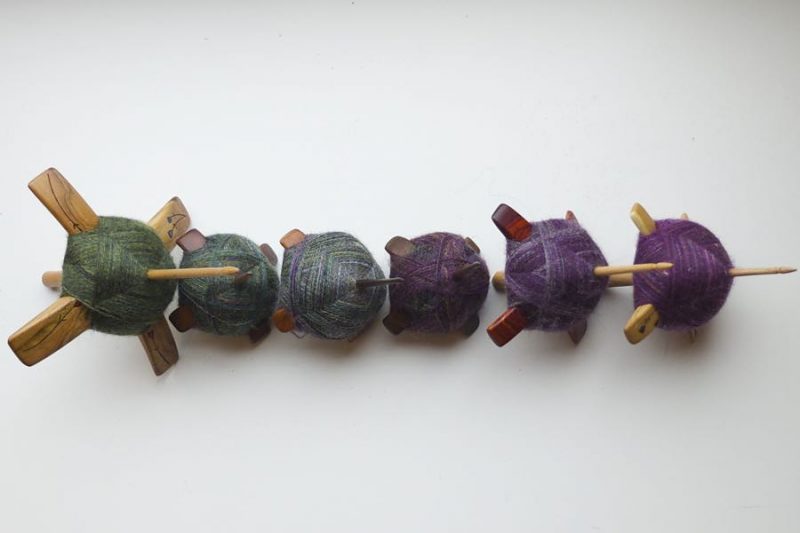 I plied the singles on my wheel and I think I messed up the order somewhere. Oh well, it mostly worked, and the skein looked great! It reminded me of spring and plants and flowers.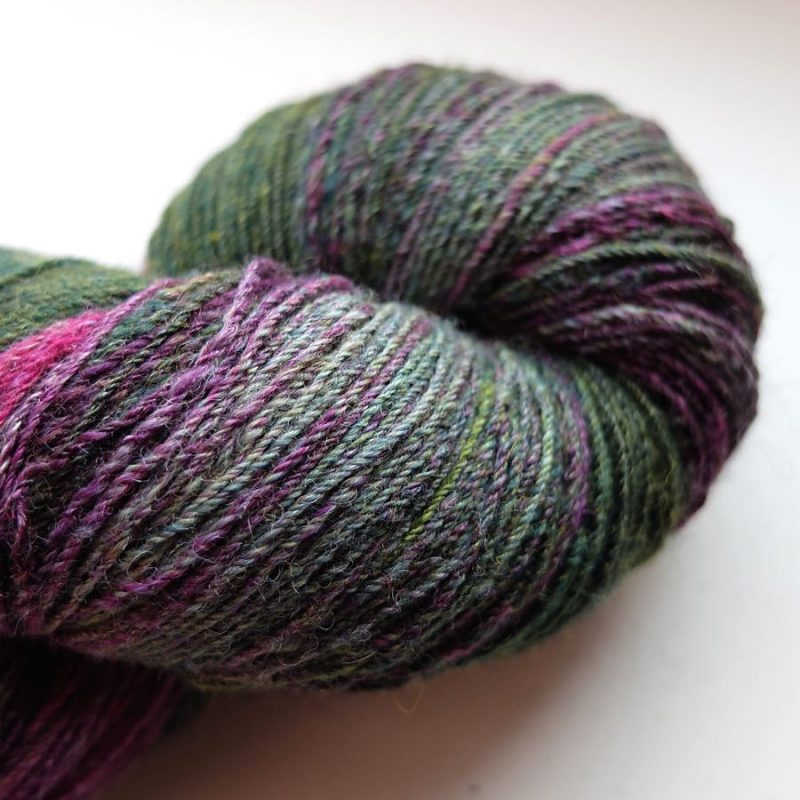 When I had my startitis attack recently, I decided to knit something from this yarn. It's a heavy laceweight, 600 meters/100 grams. Perfect for a shawlette! I decided to knit Quaker Lines. It's an easy-to-memorise pattern, and it was excellent for TV knitting (no thinking required).
First I made a cake.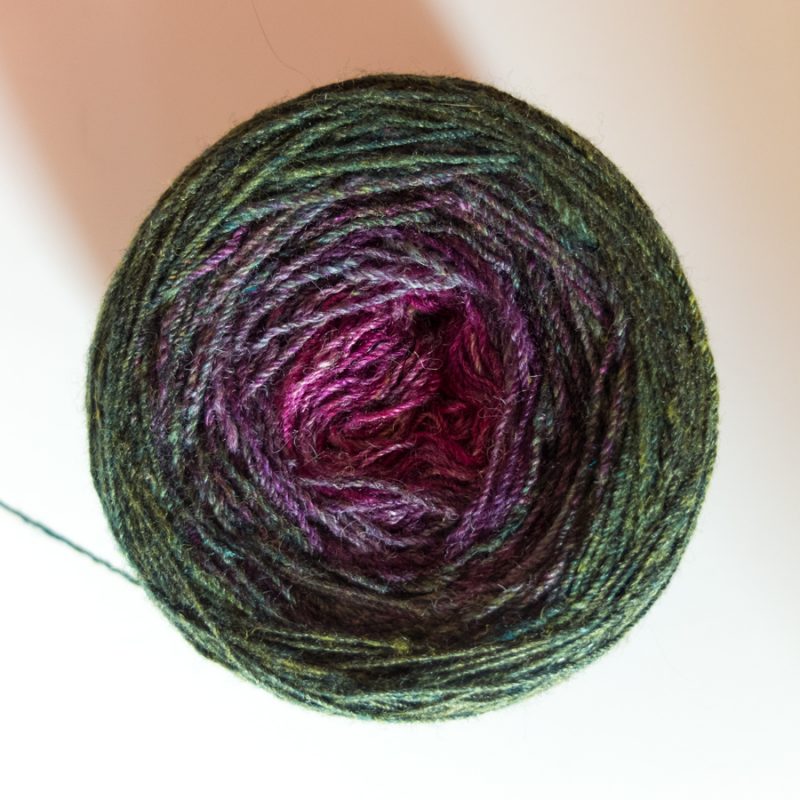 Then I spent some time knitting this shawl. The construction is simple but ingenuous. By the clever use of increases and decreases it gets a "spine", but not the vertical one that I hate. It's sideways, and asymmetrical. Exciting!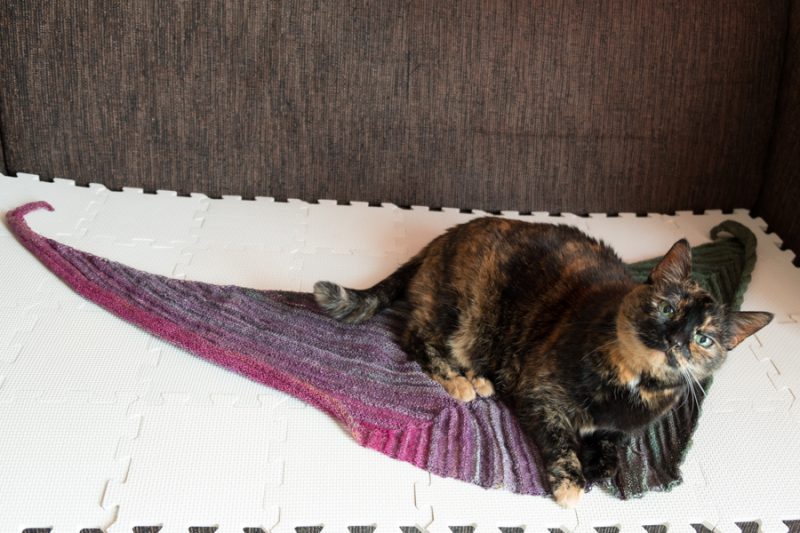 When I was done knitting I spread out the shawl. It looked nice, and Freya immediately sat on it.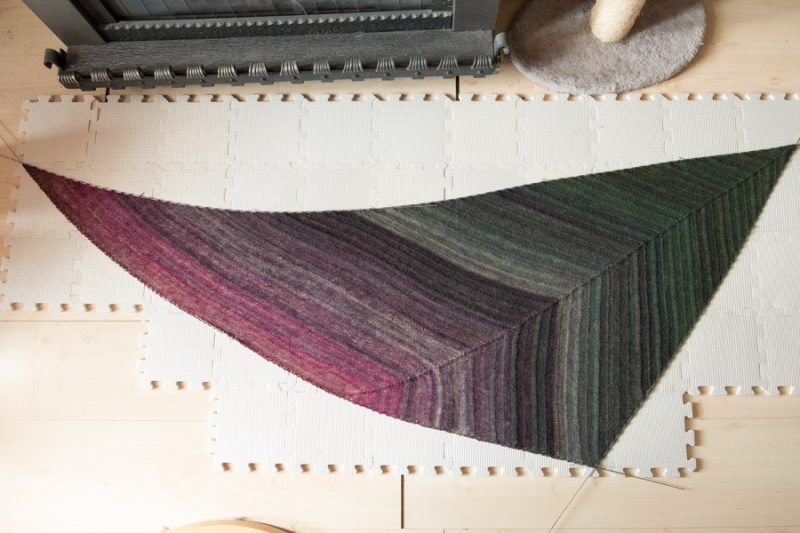 I gently blocked the shawl, using my blocking wires and a couple of pins. The gradient looks nice (and yes, there's an error in the order, but I still like it!).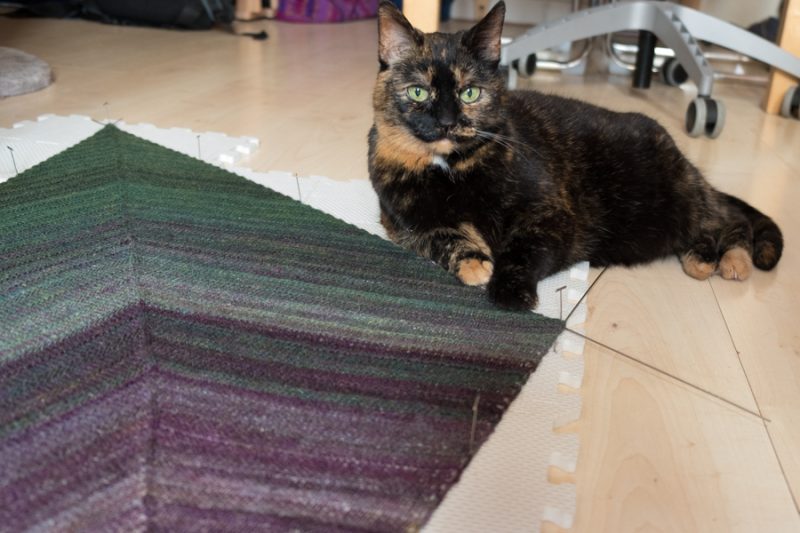 The end result is pretty. It has quite a natural and soft feel to it. The colours remind me of a blooming flower. After taking it off the blocking mats and wearing it for a day, it is starting to get its ridges back already, but I don't mind.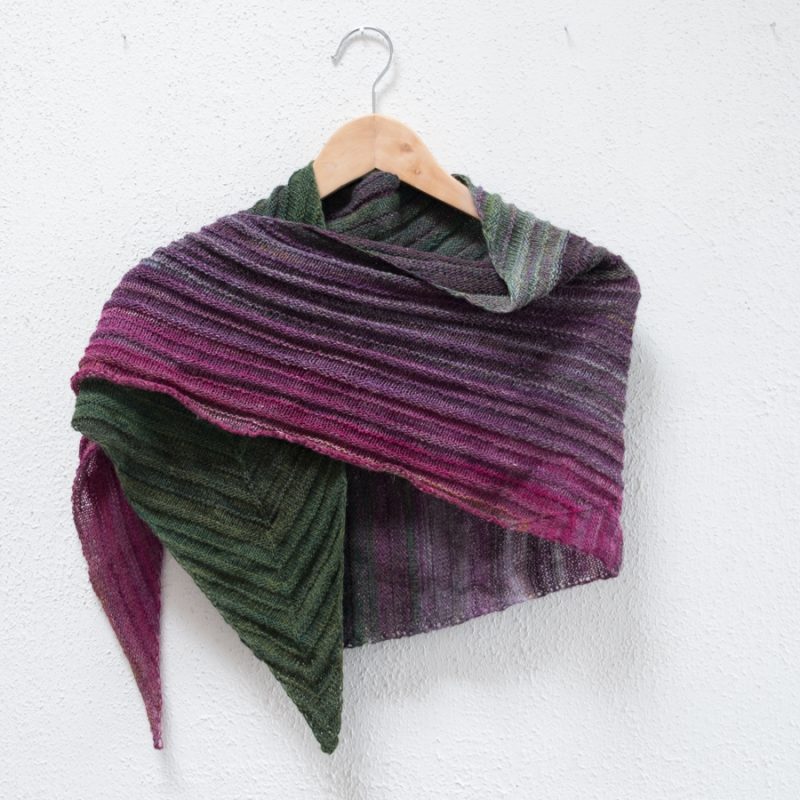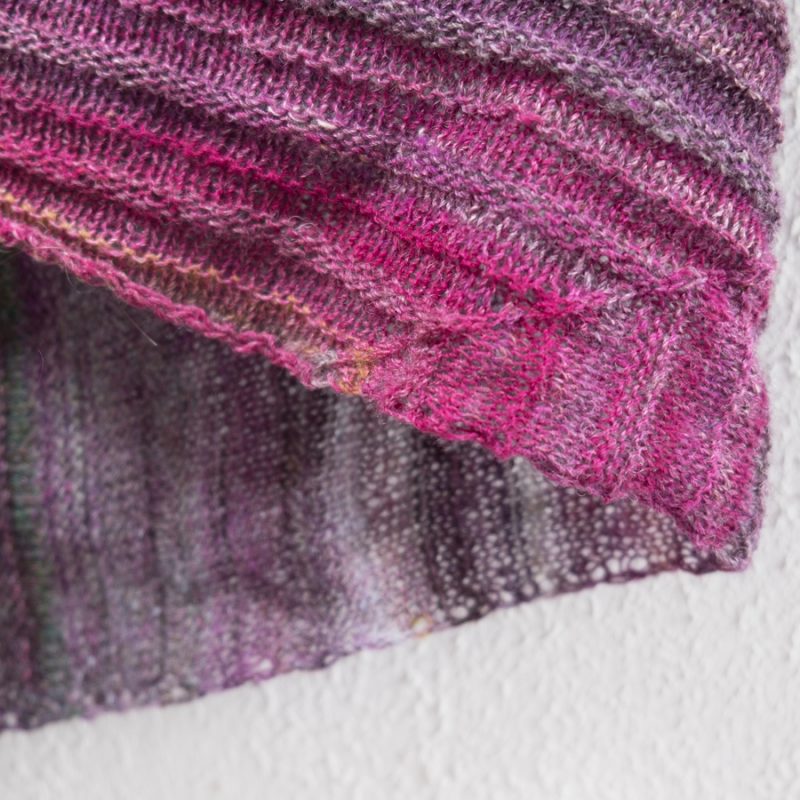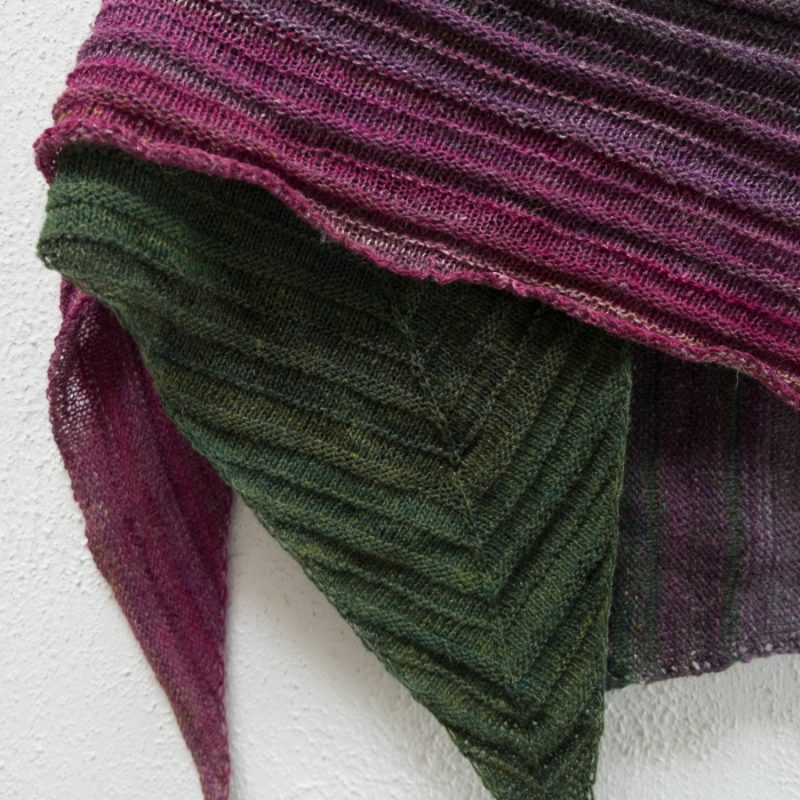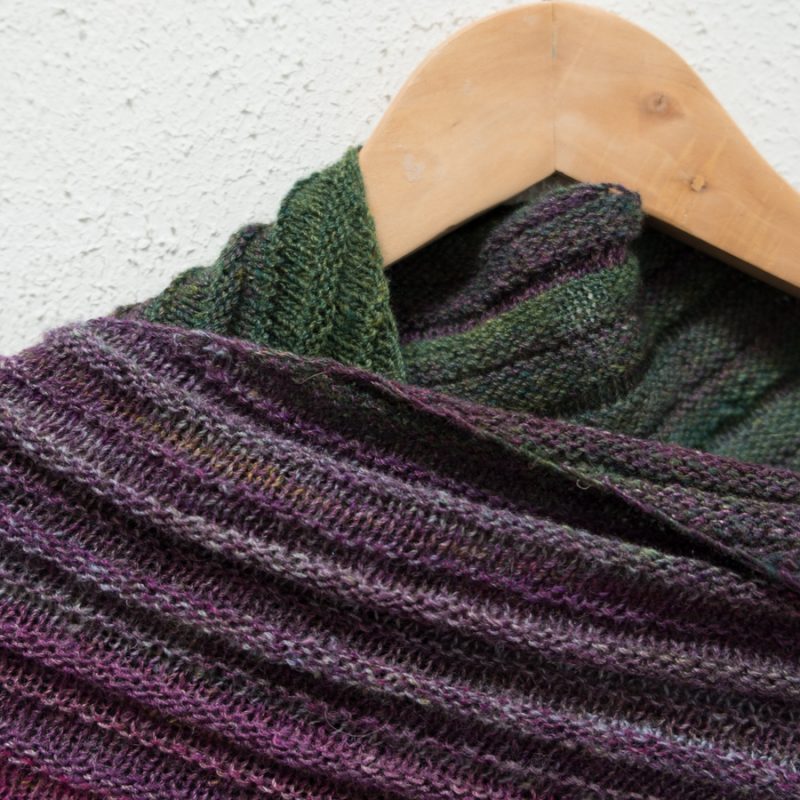 I'm very happy with the result, and I may knit this pattern again someday. It's perfect for handspun!