I've been bitten by the spinning bug again… Lately, I've been spinning every day, and enjoying it immensely. After my previous attempt at spinning thicker yarn, I decided to try it once more. This time I blended two tops I still had: one of Corriedale and one of Falkland roving, both in moody greys and blues.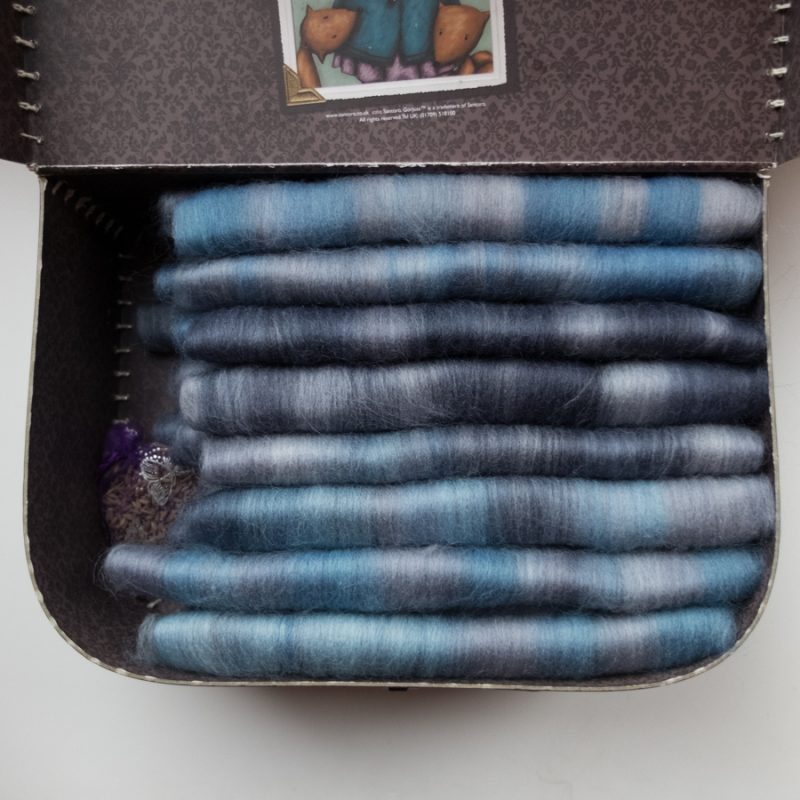 The two tops combined quite nicely, both in colour and in texture. One of them was a bit matted together, and using my blending board I managed to create smooth rolags for spinning. I hate it when the fibres are not cooperating while I'm drafting!
So I spun the rolags on my heavier spindles.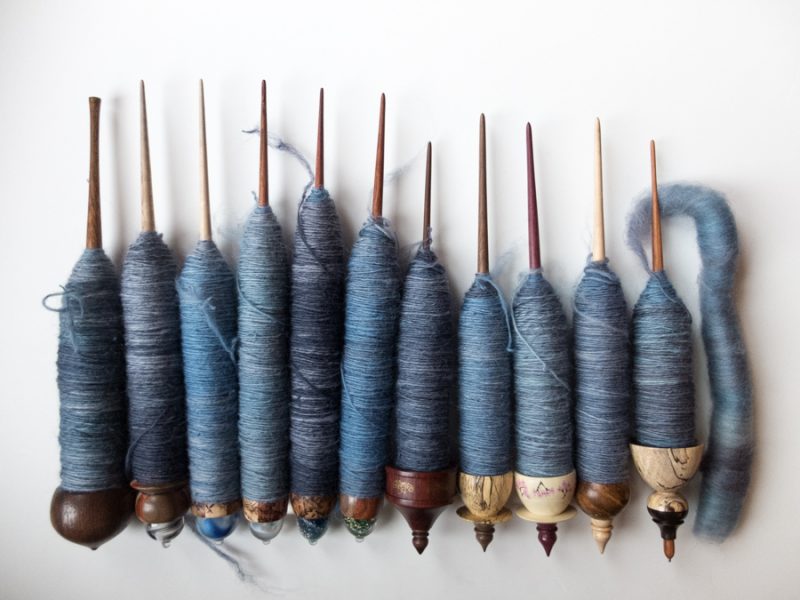 Not all of them are very heavy, but they all manage to keep the twist nicely. After finishing the singles, I chain plied them on my Joy. I managed to fill up the entire bobbin with the 225 grams of yarn! Then I gave it a bath, and hung it out to dry. Any remaining overtwisted sections balanced out nicely.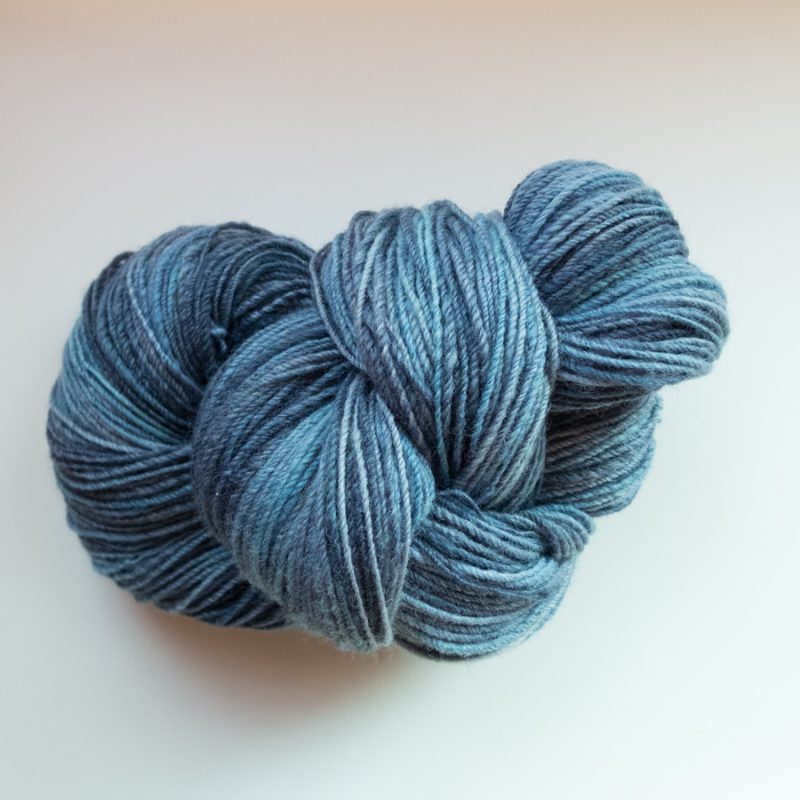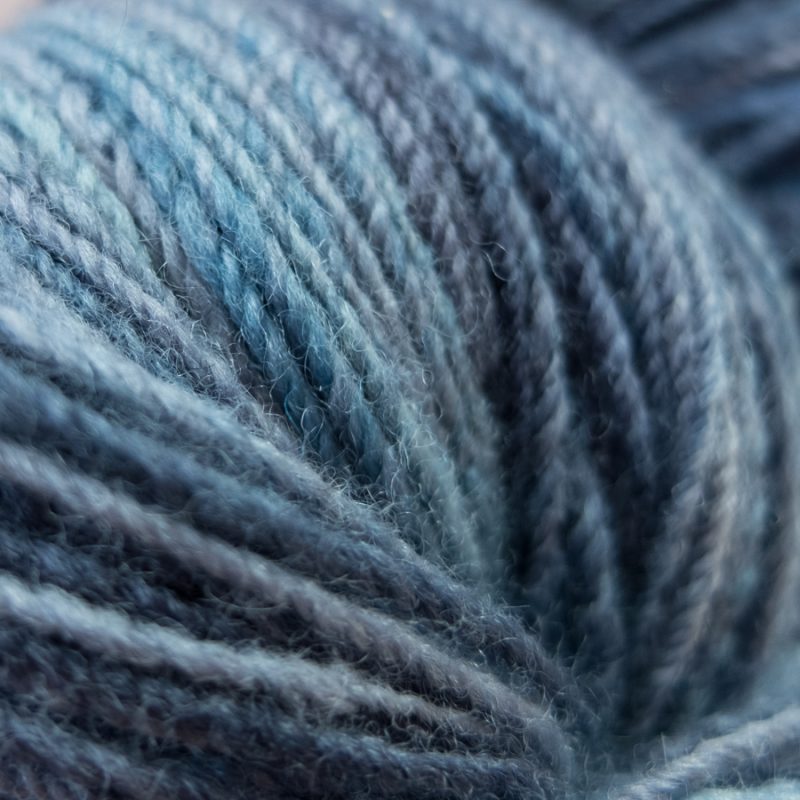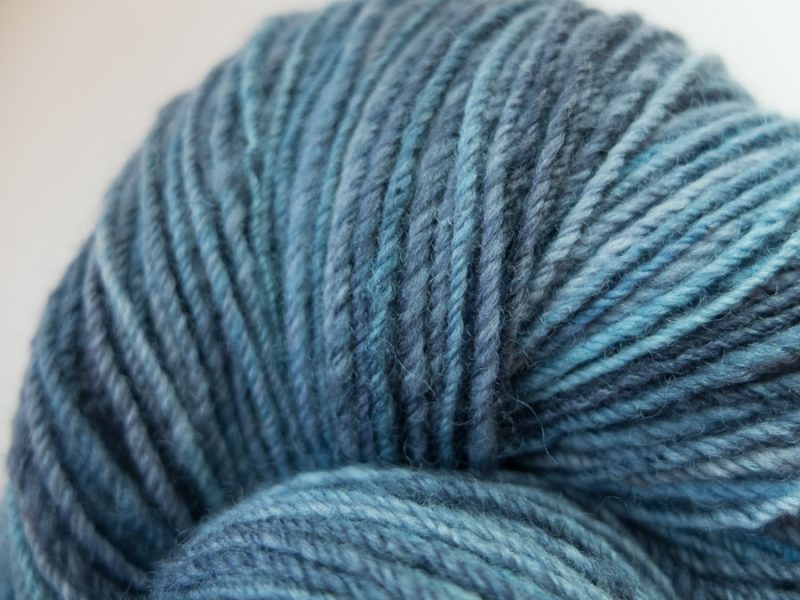 The resulting yarn is an aran weight yarn, way thicker than I usually spin. I love the generosity and fluffiness of it. It may become a cowl, but I don't know yet.
After this project I felt like spinning a bit thinner again, but not too thin. Sport weight, perhaps? So I took out my two amazing braids of "Pauwvogel" fibre (merino/silk) from Schaap en Draak. When I saw this colourway a couple of years ago at the first Knit & Knot event, I fell in love instantly. Later I ordered two braids of this wonderful fibre from her and the time had finally come to spin it!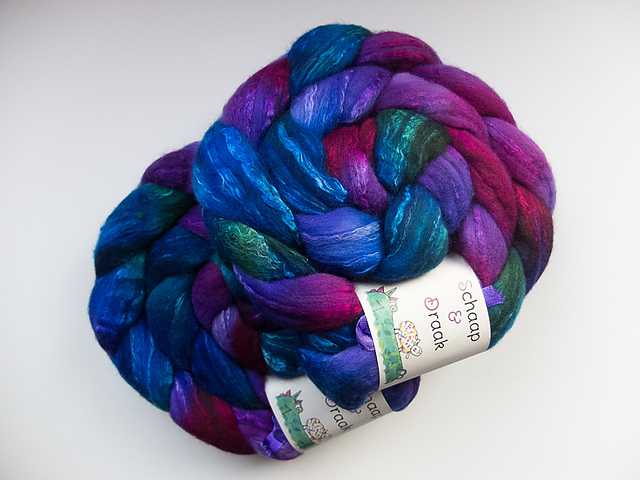 I decided to spin this yarn entirely on Malcolm Fielding spindles. They're my favourite spindles ever, very high quality and impeccable spinners. Malcolm's shop is not doing so great, unfortunately, so I want to give these spindles the attention they deserve. If you're looking for supported spindles, look no further, these will be your best friends.
Anyway, first I created rolags again: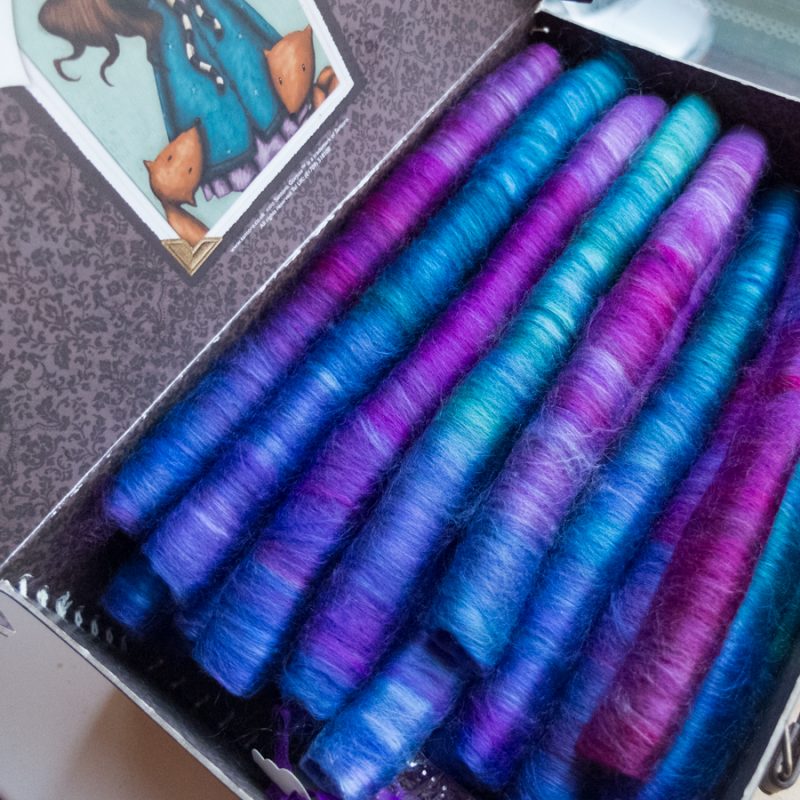 Then I spun up the 200 grams of fibre on my Tibetans and Dyavols, which was a pleasure. I kept the colours together.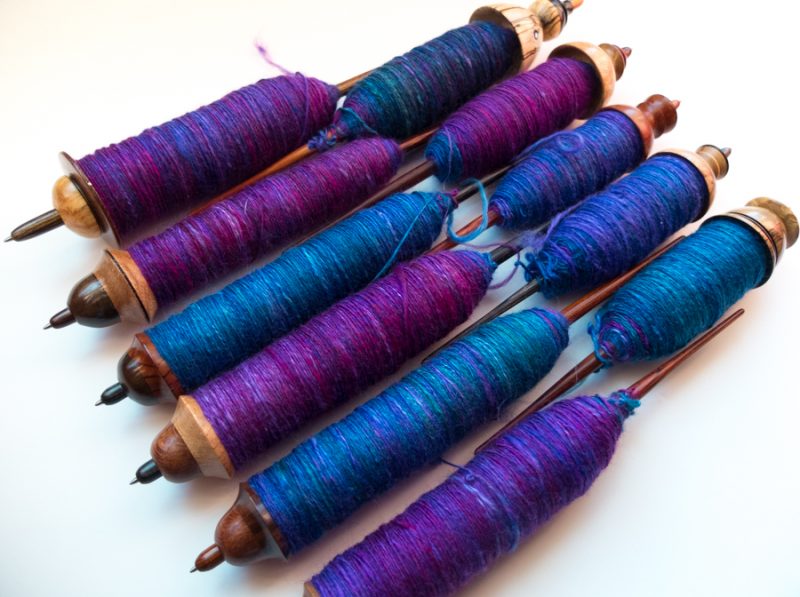 I chain plied the singles on my Ashford Joy to keep the colours together, and the yarn turned out to be sport weight! I have 200 grams, so that is plenty for a large shawl, or maybe a set of cowl/hat/mitts? I don't know yet. First I will just admire the yarn and pet it for a while.