I'm blocking my Butterfly Dream Catcher (Lily Go Designs) right now! I started knitting it during my holiday, and restarted twice to find my correct combination of gauge and available yarn. I made the XXL version, which is the largest, and which asked for about 1000 meters of yarn. I thought I could make it with my 975 meters of Handmaiden Yarns Casbah, and I was right. I even have 56 grams of yarn left – enough for some small wrist warmers or fingerless mittens!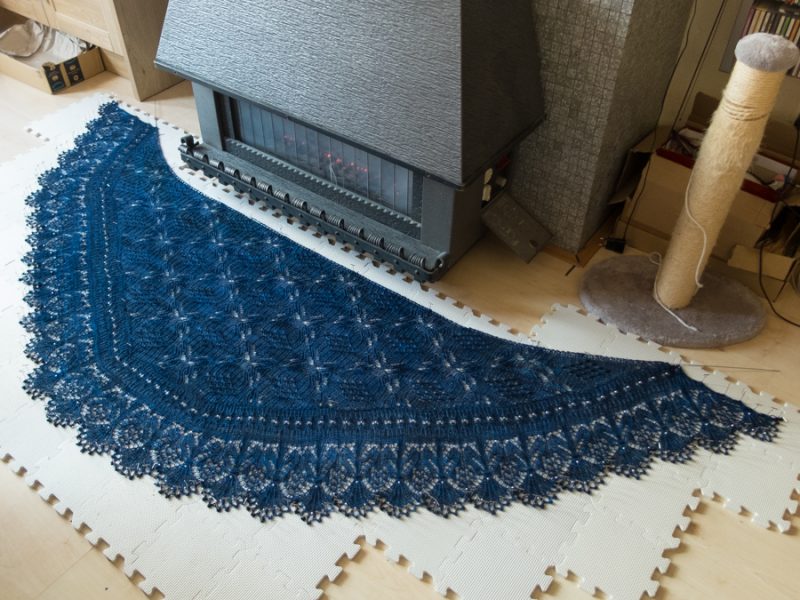 The pattern was fun to knit. It is knit bottom-up, starting with a picot cast-on, and it encompasses lacework, some fancy stitches, and simple cables. I didn't get to the stage where you can just knit the repeats by heart, but it did take less effort the further I progressed. I added silver-lined Miyuki beads and they look very nice against the dark blue Ocean colourway. The yarn itself is a mix of merino, nylon, and cashmere. It's soft and warm and delicious!
The finished shawl has a wingspan of 2.3 meters and the maximum depth is 73 cm. That's rather large, but I love shawls that you can live in. It's a bit too posh for everyday use, but I may still use it every day, just because. It would also look great on a concert dress, and be nice and warm in cold churches…
Here are some detail pictures: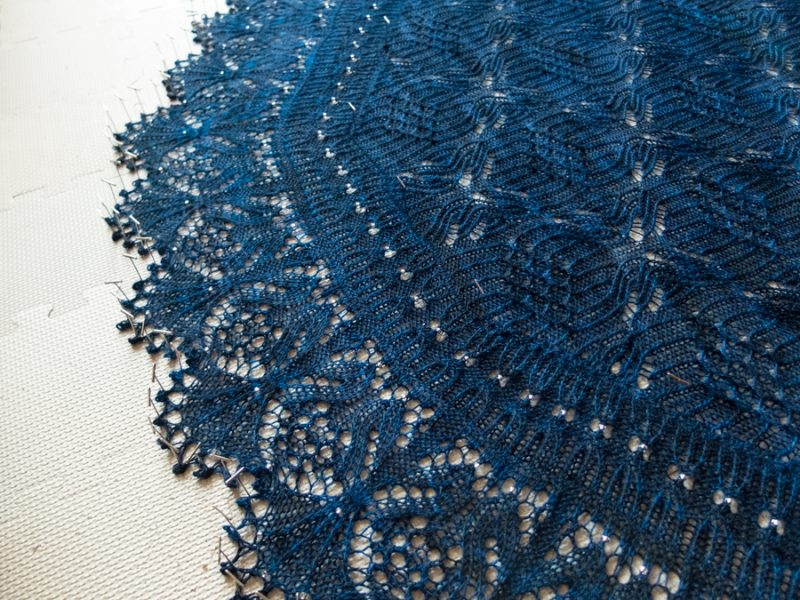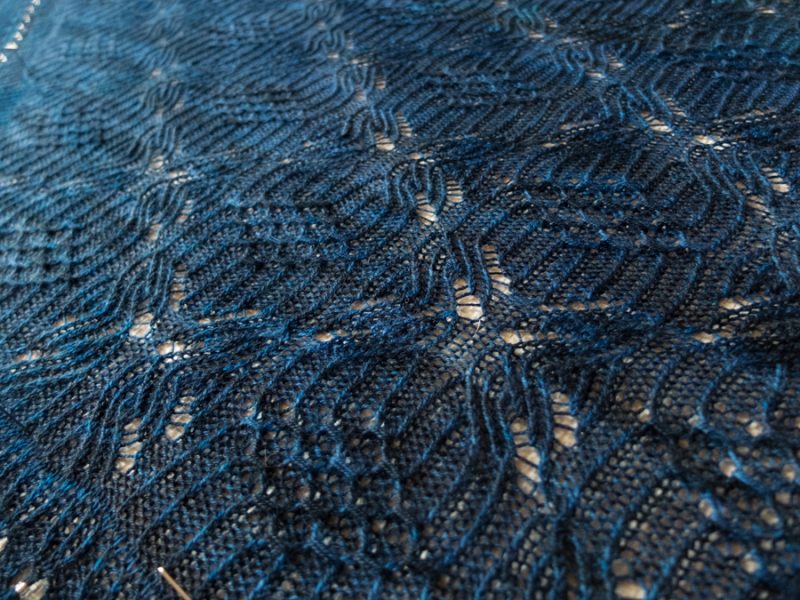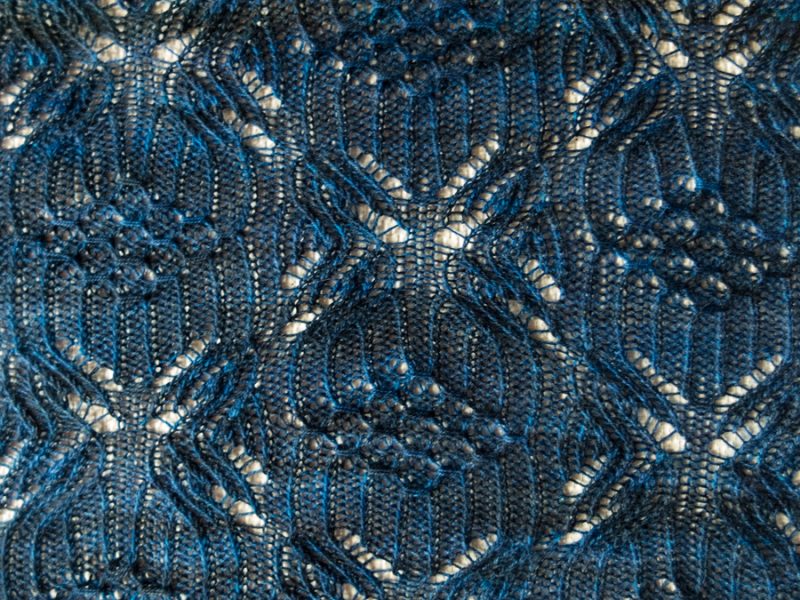 There's no picture of Freya doing her cat-blocking yet, because the shawl is still too wet. I did toss aside one of Freya's cat beds to make room for blocking the shawl. She never uses that cat bed anymore, but I guess that now that it's lying in another spot, it's cool again.