Yesterday was the final day of the Tour de Fleece. Time for a sprint! I was still spinning some lovely glittery Nunoco fibre: Icarus blended top.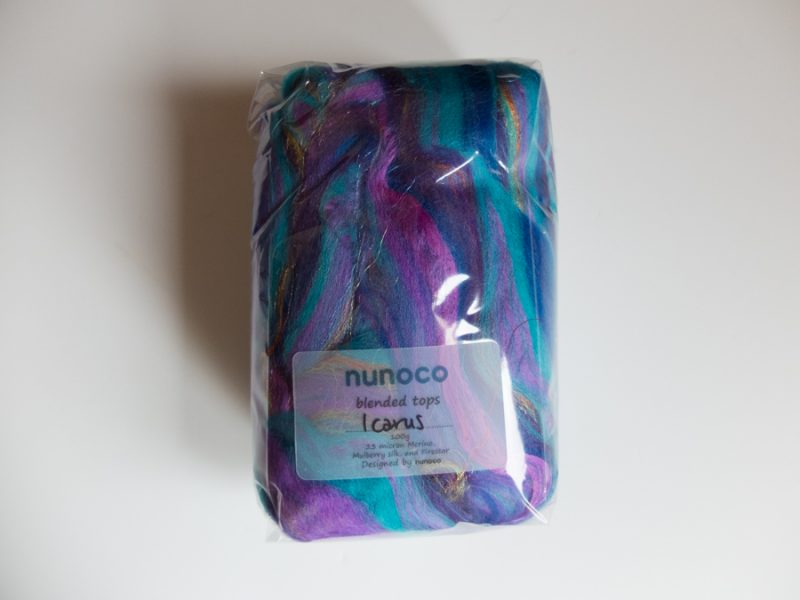 It consists of 23 micron merino, mulberry silk and firestar. I turned it into rolags because I prefer spinning rolags to spinning straight from the top.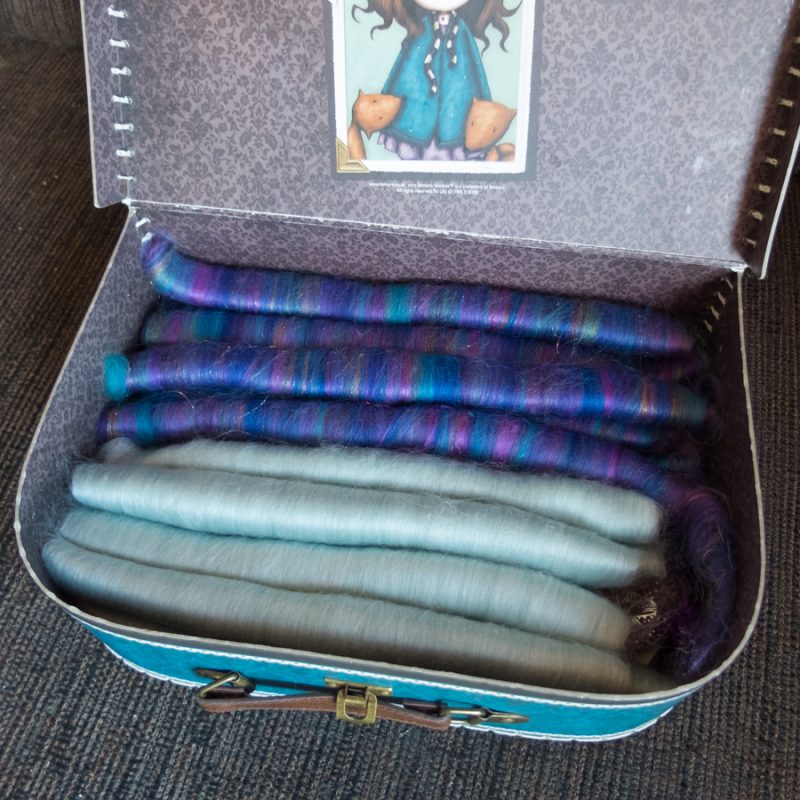 I was a bit ambitious, and I blended another top as well: Nunoco Fjord. A lovely pale green that may be a good combination with Icarus. I started spinning on Monday, and I still had two rolags to go on Sunday. I went into a higher gear and finished spinning the rolags!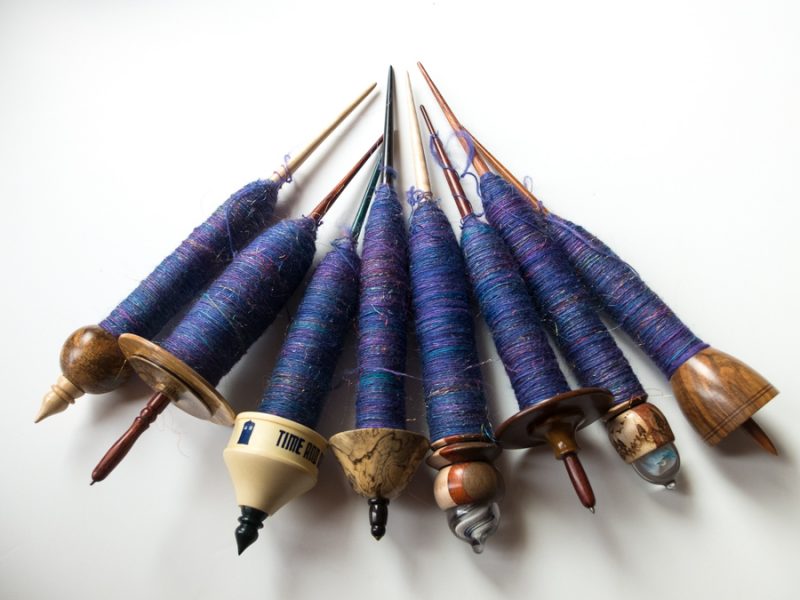 Meanwhile my house is littered with glittery fibre. Oh well.
I started n-plying the singles on my wheel and then I wound the yarn unto my skein winder. It turned out to be 520m/100g n-ply, so a light fingering yarn, before washing!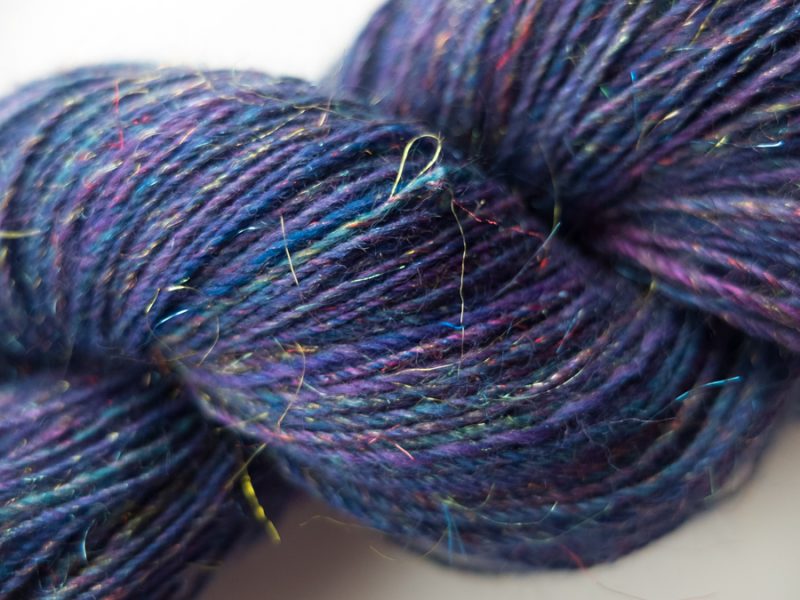 That was my last Tour de Fleece project. Time to take a look at the start and finish…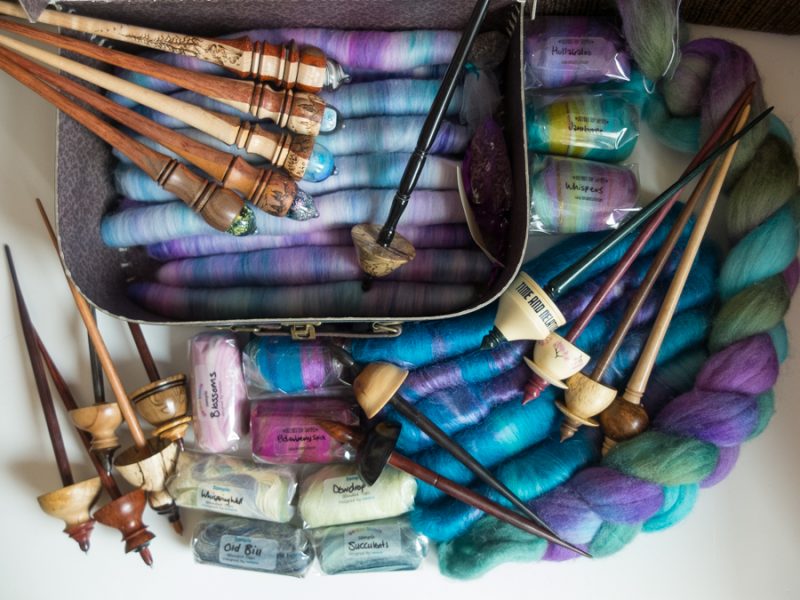 This was my starting photo. I wanted to spin my swap fibre, the fibre from Undercover Otter, and the Nunoco Spinoco box fibre. In the end I exchanged the Spinoco for the Icarus top, so I managed to spin about as much as I had planned: 300 grams of fibre!