I wove another 2/2 twill scarf. This time I used Malabrigo Mechita in the colours Teal Feather and Aniversario. Very beautiful colours, but I was a bit nervous about using singles in the warp.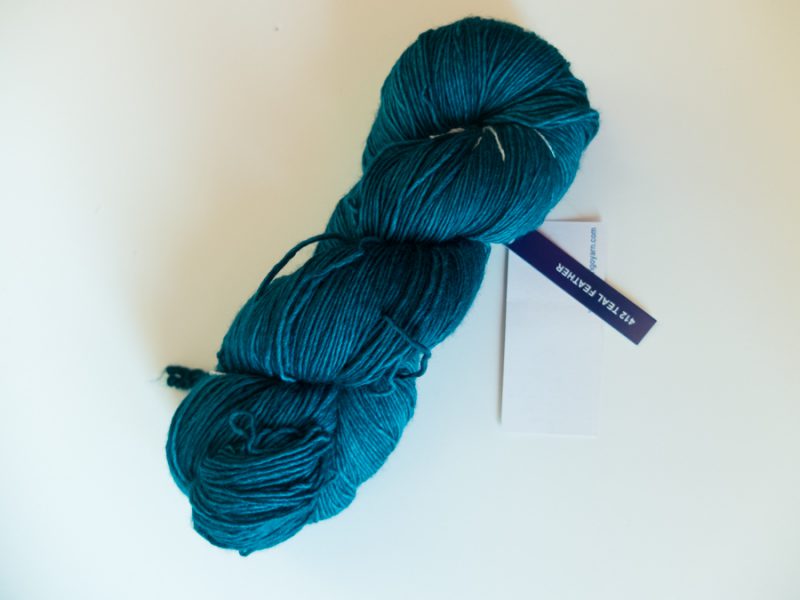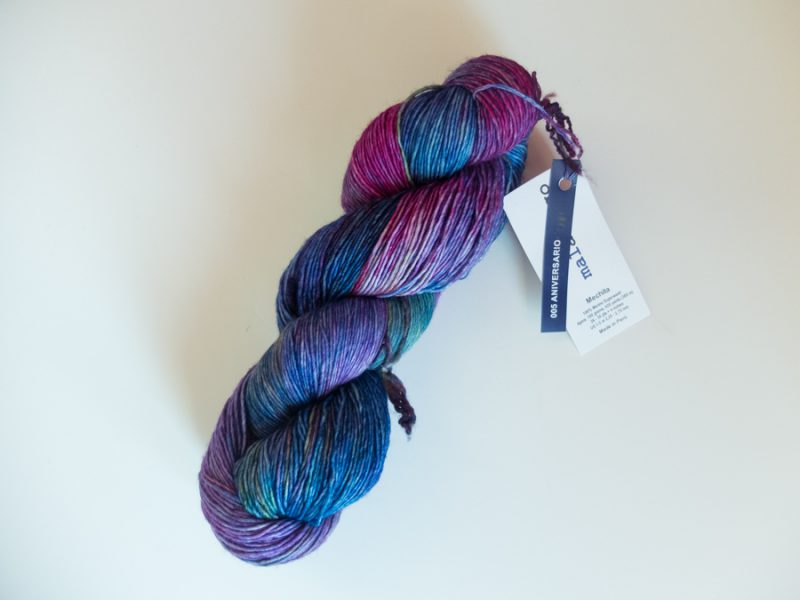 I used the Aniversario multi for the warp. At first I used my 30/10 heddles, but they turned out too big. I re-warped the loom with my 60/10 heddles and they were actually a bit too fine for this yarn. However, I only have/can make three heddles for 30/10 and 60/10, so it would have to do. Also, I did not have enough yarn. I had to add one thread of Teal Feather to the warp to finish it. See if you can find it!
I wrote out the threading for the heddles again.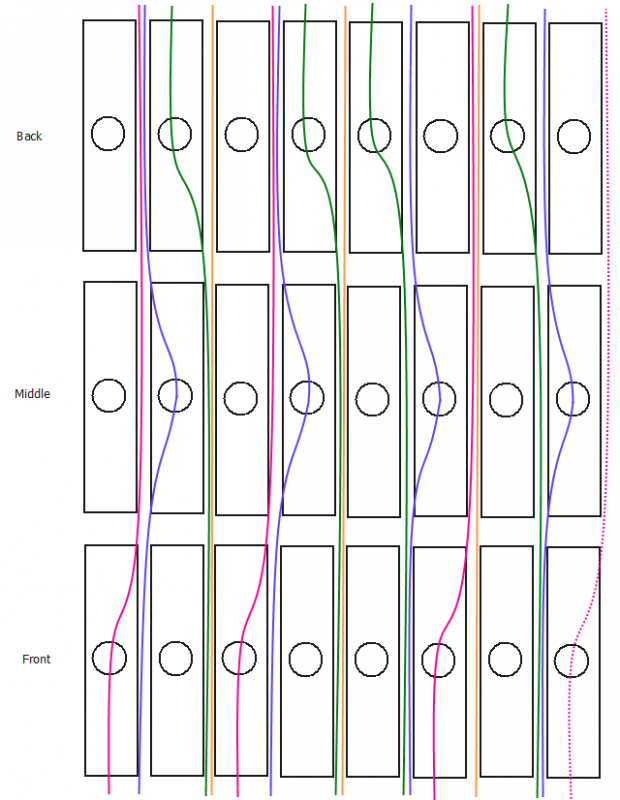 This time I was going to weave a simple pattern. Just some plain point twill.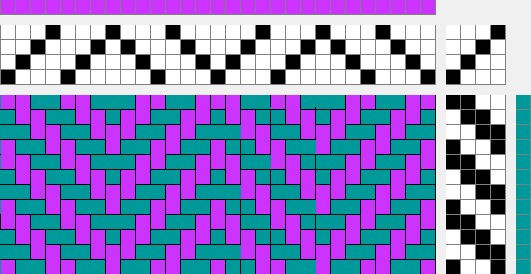 At the top you can see the threading of the heddles, and at the right you can see which heddles to pull up for each row. Very straightforward!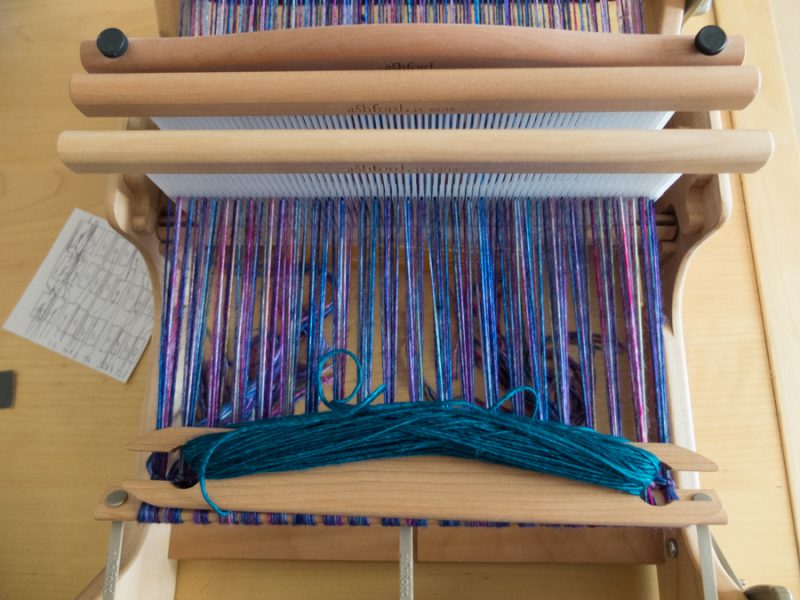 I started weaving and really liked the look of the combination! It's always exciting to see the pattern appear, and to see how the yarns and colours interact with each other.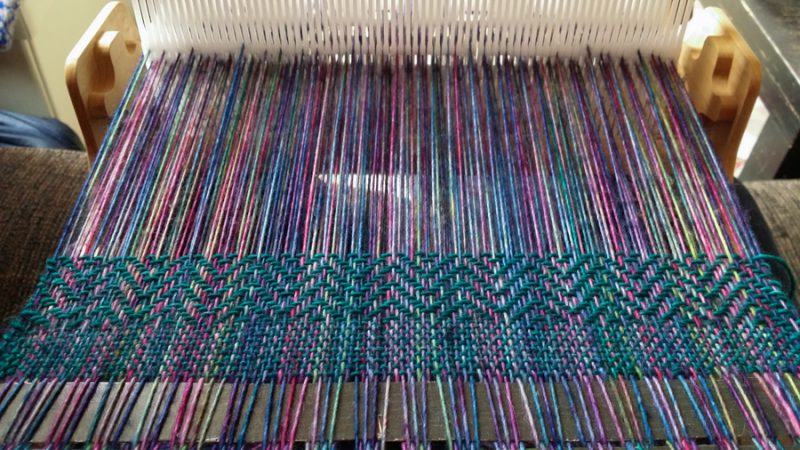 I kept weaving in pattern until I could hardly weave anymore because the shed became to small at the end of the warp. During the weaving I noticed that the warp threads got damaged a bit by the movement of the heddle, but it was not so bad that they would break. I just had to take out some pilling here and there. The yarn was a bit too thick for the heddles indeed.
I took the scarf off the loom and tied up the loose ends.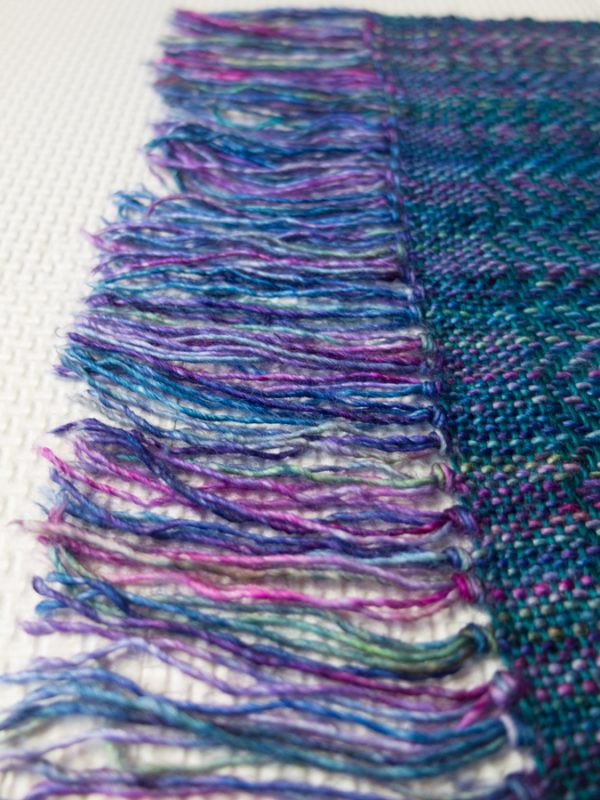 I gave the scarf a bath and laid it down to dry.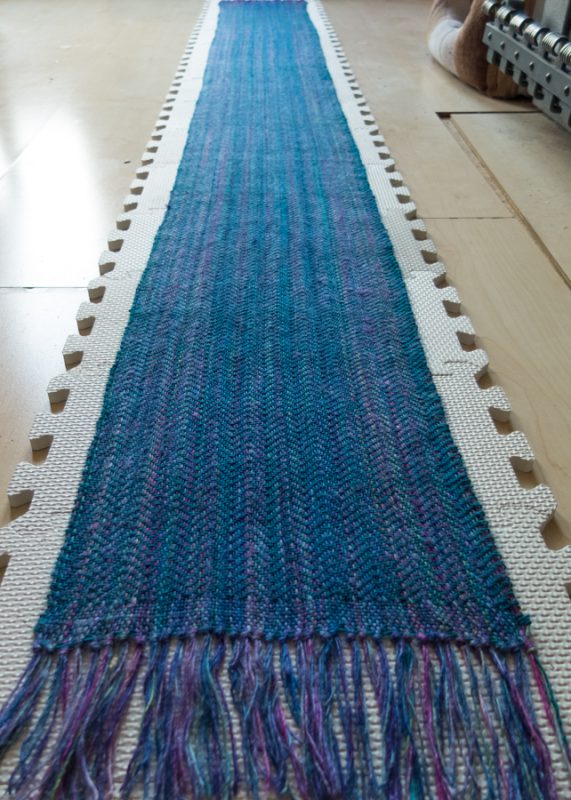 The Teal Feather dominates the scarf and ties together all the different shades of blue, pink, green, and purple of Aniversario. The pattern is there, but not with a lot of contrast.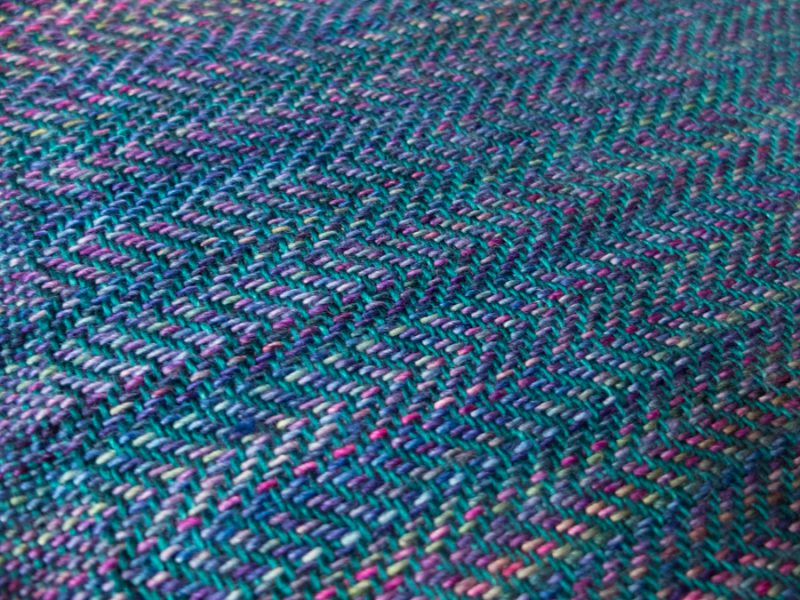 Once you look up closer you will see all the different colours and shades of Aniversario, held together by the semi solid Teal Feather. I really like it!