My husband and I go out for brunch to the awesome Crunch cafe here in Den Haag regularly. I used to order their full English breakfast, which is great, by the way. However, since I've become a vegetarian, I'm exploring other menu options, and in the last two visits I have ordered this gem. I found it so nice that I have reverse engineered the recipe to be able to eat it at home as well. I'm going to share my recipe with you. But if you're not feeling like cooking yourself, I encourage you to visit Crunch and have it being served to you instead. Their coffee is great as well!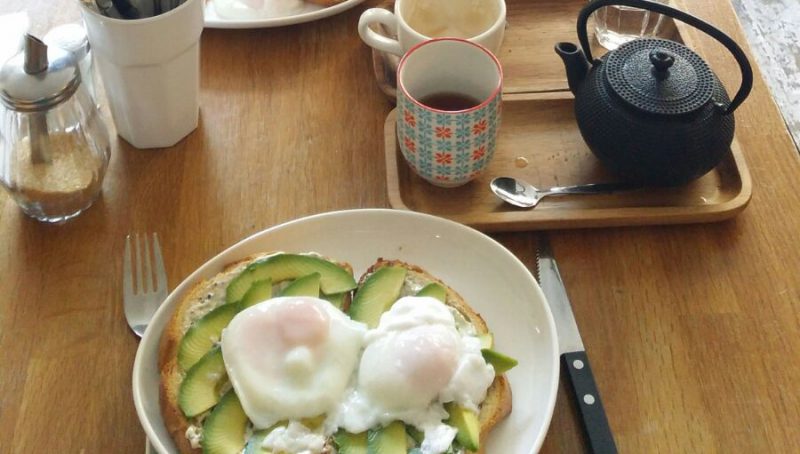 Ingredients (1 serving)
 1 avocado
2 slices of bread
2 eggs
truffle mayonnaise
some rucola leaves
black pepper
Optional: grill, toaster or similar to toast your bread (but you can also use it as-is). I use a contact grill.
Recipe
Heat the grill/toaster.
Heat water for poaching the eggs.
Cut the avocado into slices of about 0.5 cm thick.
Wait until the grill/toaster is hot and the water is boiling.
Put the bread into the toaster or on the grill.
Poach the eggs for three minutes.
Once the bread is ready, cover it with truffle mayonnaise and put the slices of avocado on top.
Once the eggs are done, put one on each slice of bread.
Add pepper to taste.
Garnish with some rucola leaves.