In the past week I've been weaving with cobweb yarn. Yes, the really thin type, 1200 meters/100 grams. After learning how to double weave I wanted to try it out with some thinner yarn, and I had a perfect skein lingering in my stash.
It's a slightly variegated lace yarn, not something I usually knit with, but the colours spoke to me when it turned up in a destash on Ravelry. And now I knew what I wanted to make: a featherweight shawl. The variegation works better when weaving than when knitting, I think.
So I took my two 60/10 reeds and warped the loom. Warping and arranging those 300 threads was a lot of work! But I managed to do it without a mistake. I started weaving loosely. The warp was under tension, so the rows should form slightly elongated squares. The variegation started to subtly add some interesting plays between the different colours in the yarn.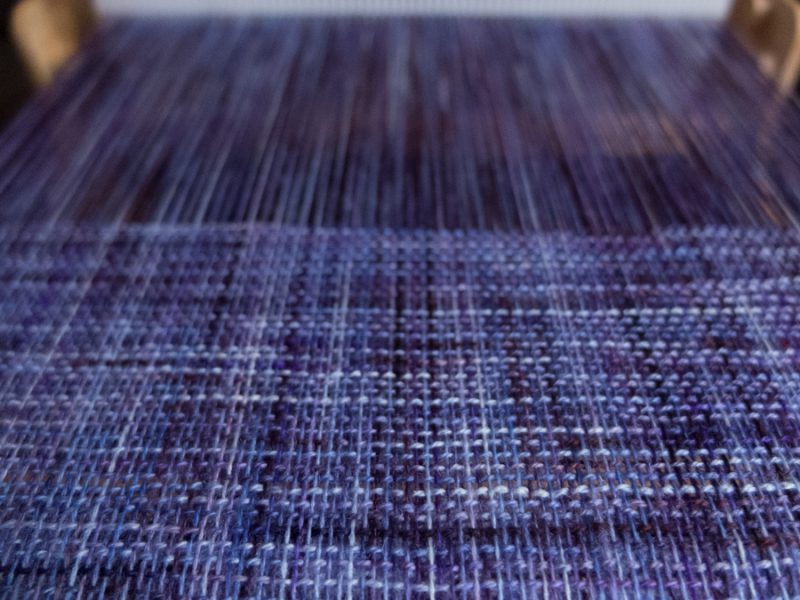 It took me some time and patience, but last Saturday I was done! I was a bit nervous to open the double weave and see how the middle went, but it was much better than the last double width weaving project. Slightly loose, but not dramatic.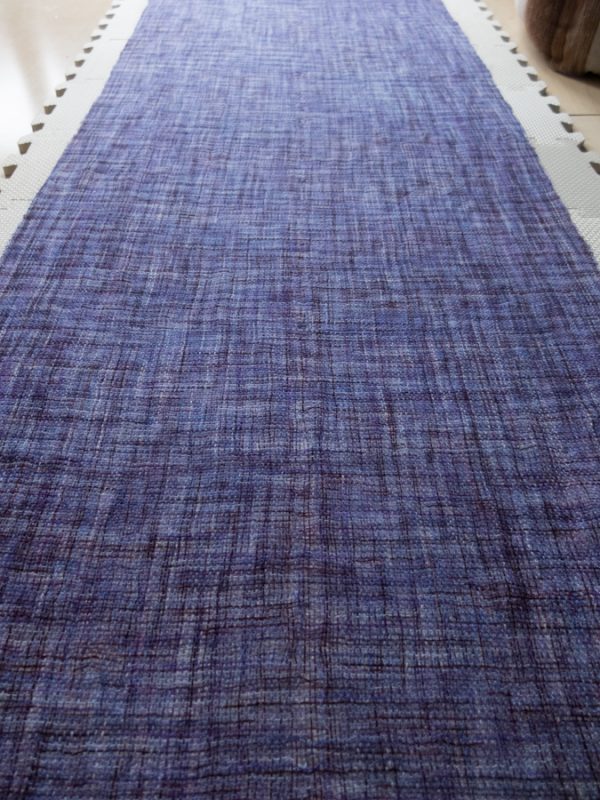 After a bath and some careful stretching I'm very happy with the result! This makes me long for those long summer evenings, when it's getting a bit chilly, but you are having such a wonderful conversation with a friend that you want to stay outside.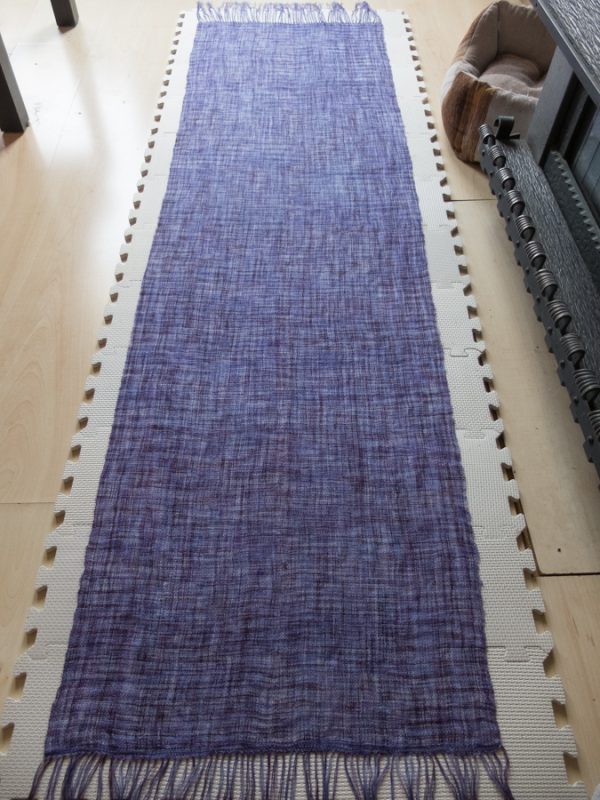 And of course this happened: