My multiscarf is finished!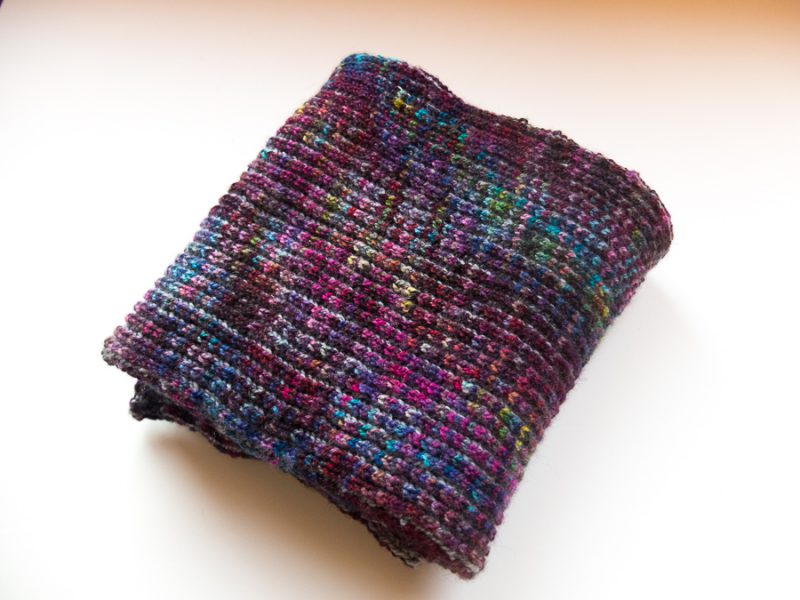 I used up almost all the ReSkein yarn (I had a bit more of the silver) and bound off with a two-colour Italian bind-off. The bind-off looks really neat, much nicer than the Italian cast on.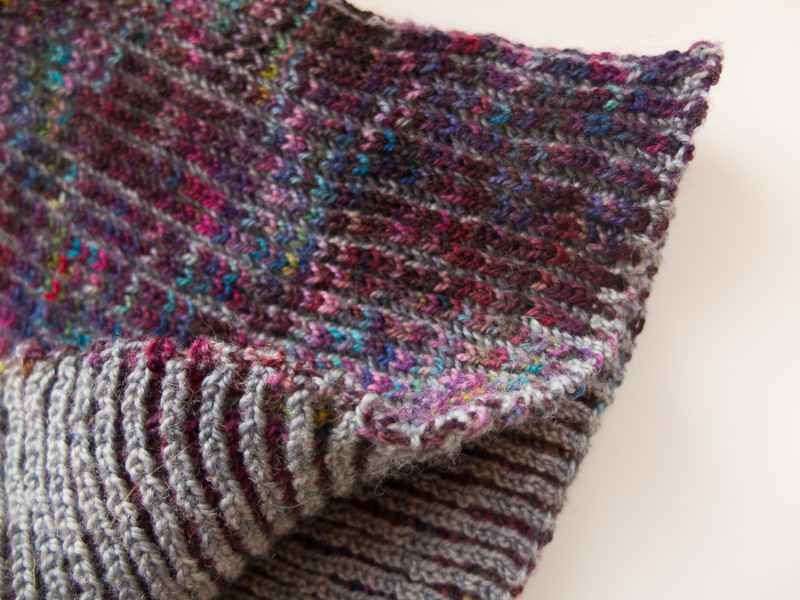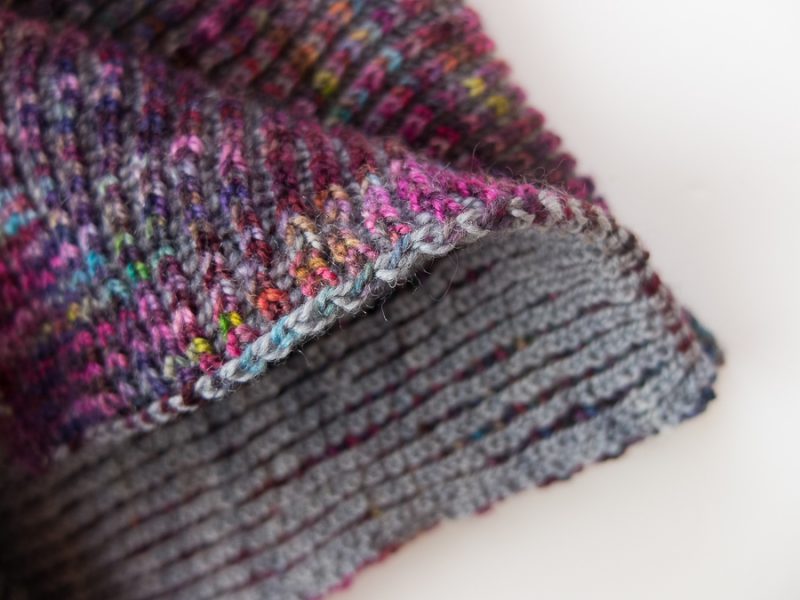 I'm really happy with how it turned out! I haven't blocked the scarf – I may not do it at all, because I like the fullness of the brioche for the winter. The scarf is 18 cm wide and 162 cm long, perfect for me. I tried it on and got some compliments wearing it! However, it's not for me…
Another project is (almost) finished as well: the Nunoco Siren fibre has all been turned into singles. They are still on my spindles, though, and I will probably start plying on Sunday. I still love the colour, and it is hard to capture in a photo.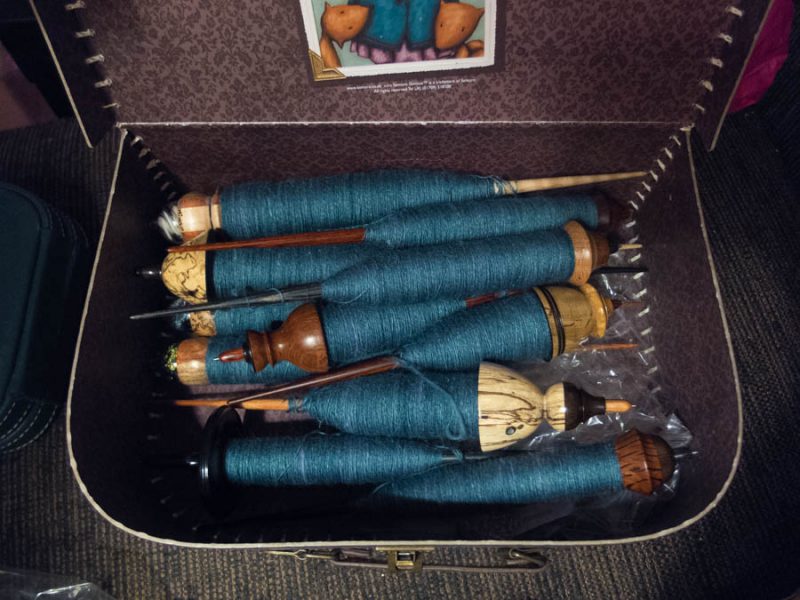 So now I can start something new! This month conveniently is the month of Woodland Woodworking at the Yarn Therapy Zone Spin Cycle. Of course I had to join. I only have one of Carl's spindles, but it's a pretty special one. I'm spinning 100 grams of AdrianArt merino in a very bold purple. It's fun already!