Today was the final day of the test knit for my Hestia shawl. All my test knitters managed to finish (except for one who unfortunately had to drop out due to shoulder problems), and they did really well in detecting typos, mistakes, and things that were not clear enough. I made a release version, added it to the Ravelry library, and now it's here in my pattern store!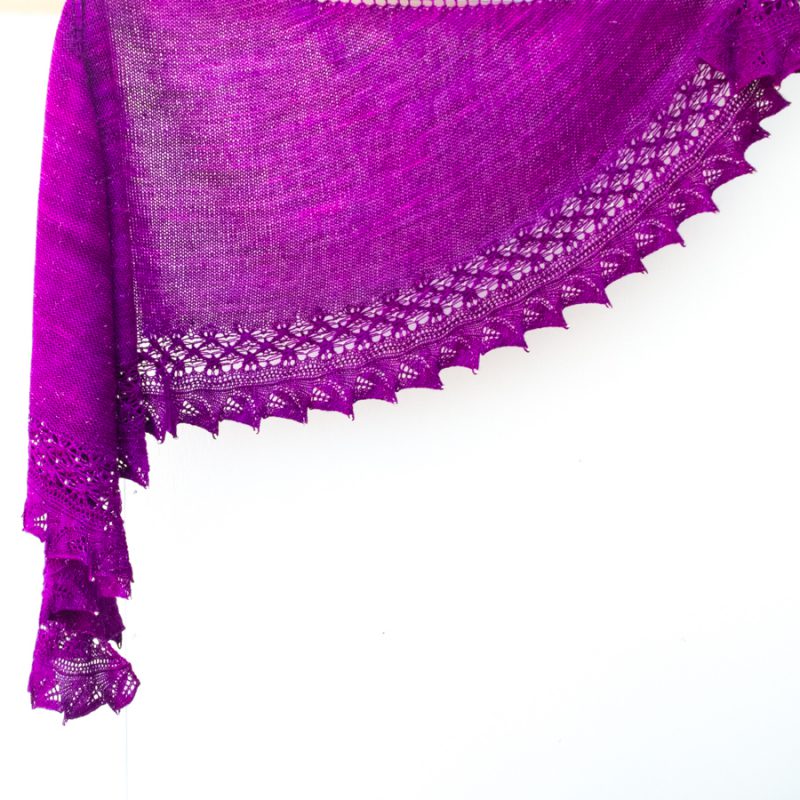 It's always so cool to finish creating something from scratch. I already knitted this shawl in handspun last year. I decided to make another one in commercial yarn to have a better idea of the metrage needed. My first version is actually a bit bigger than the second, because the handspun was thinner than the Posh Pamela that I used for the second version.
The second one took quite some time, because I wanted to make sure that you could make it with two skeins of fingering weight yarn. I had to find the sweet spot of where to start knitting the border, and calculating how the lace patterns and the leaf bind off would need to be adjusted. In the end the stockinette part took about half of the yarn.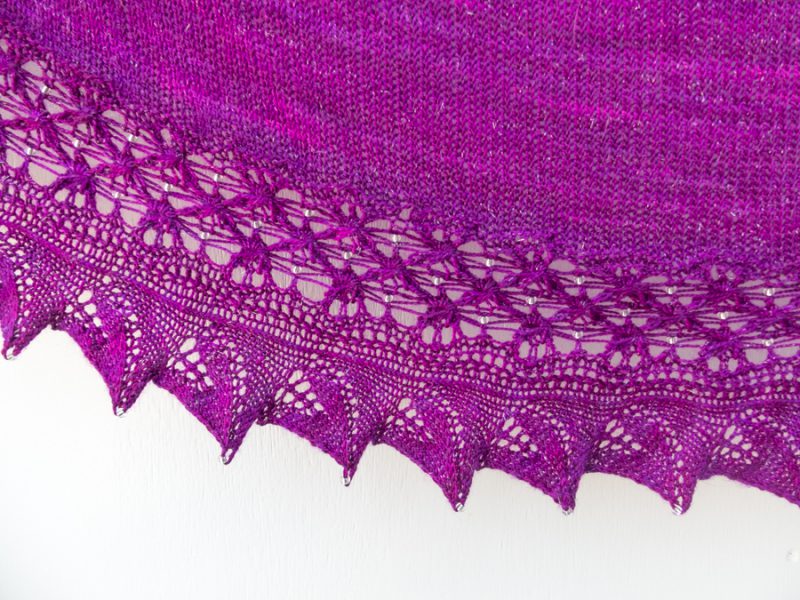 The test knitters started working on it in May, and the deadline was July 31st. However, not everyone was able to make it, so I extended the deadline a bit. The lace section took quite some time because of the k7f7 stitch that is tricky, especially for tight knitters, and the bind off also needs a lot of time. But the result is worth it, I think.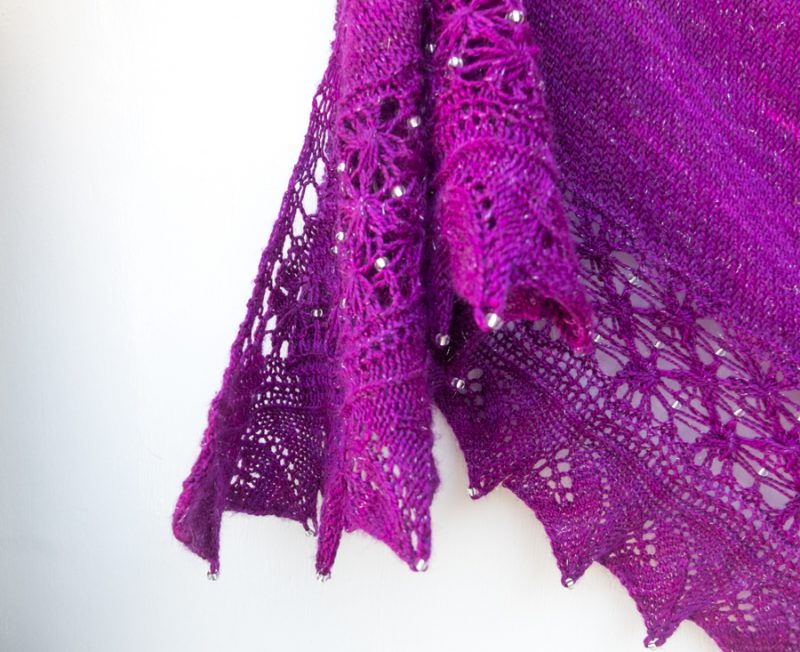 ETA: And yesterday my pattern already appeared in the Hot right now section of Ravelry! That is so cool!