The icy rainbow rolags that I have made recently were a joy to spin! I finished the singles last night.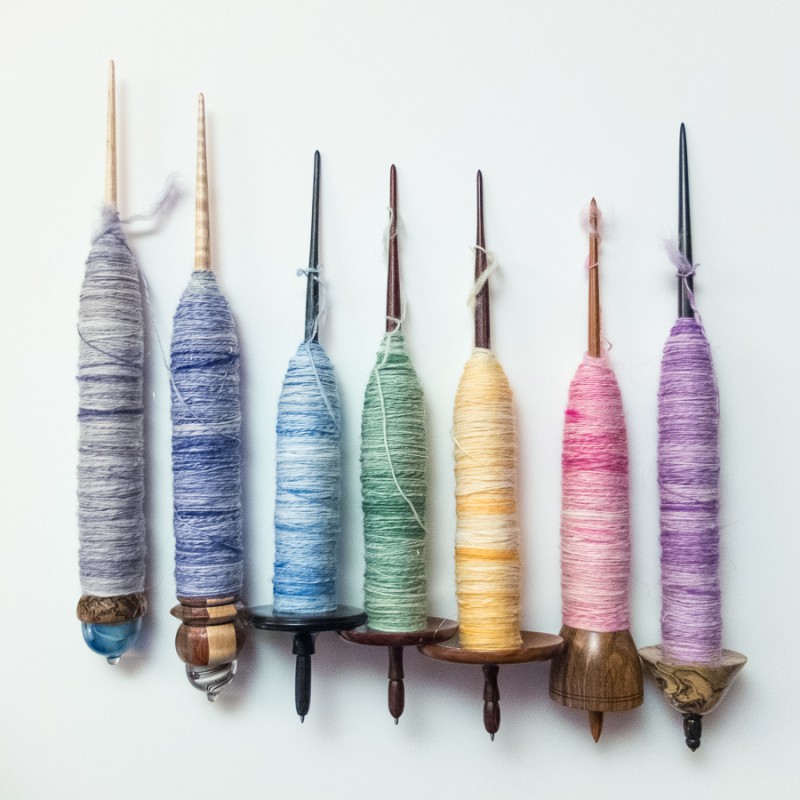 I spun two colours per spindle, but even when looking at only the outer one you can see the rainbow progression quite well. I plied the singles directly on my wheel again, because I liked how that worked out in my previous project. Today I finished plying and it was time to find out the yarn weight and length!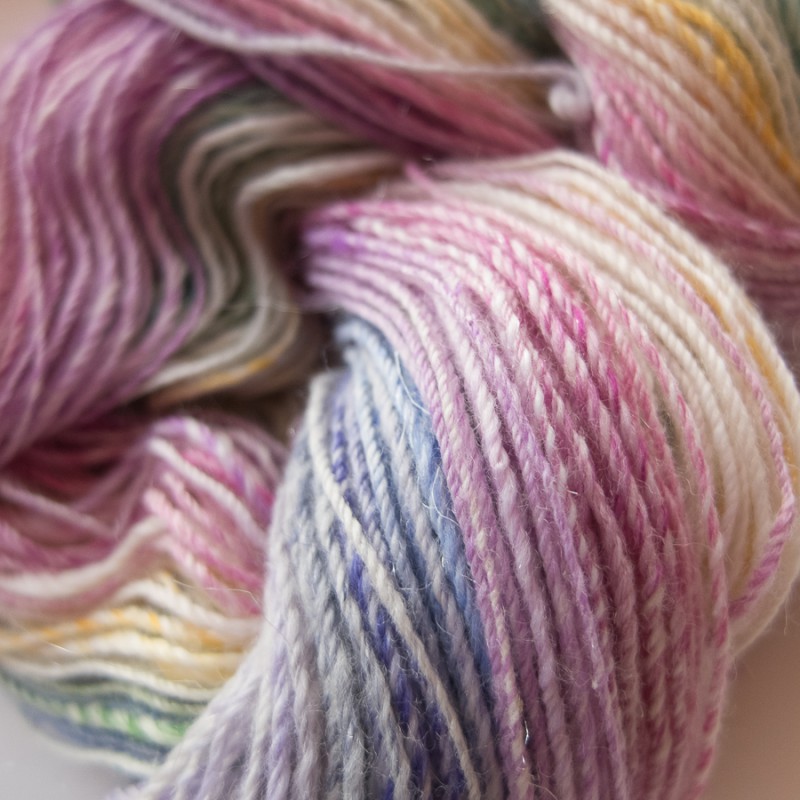 The plied yarn was already quite stable, it didn't curl up much (and it is not underplied). My previous project was a tiny bit overplied, so I was more careful this time.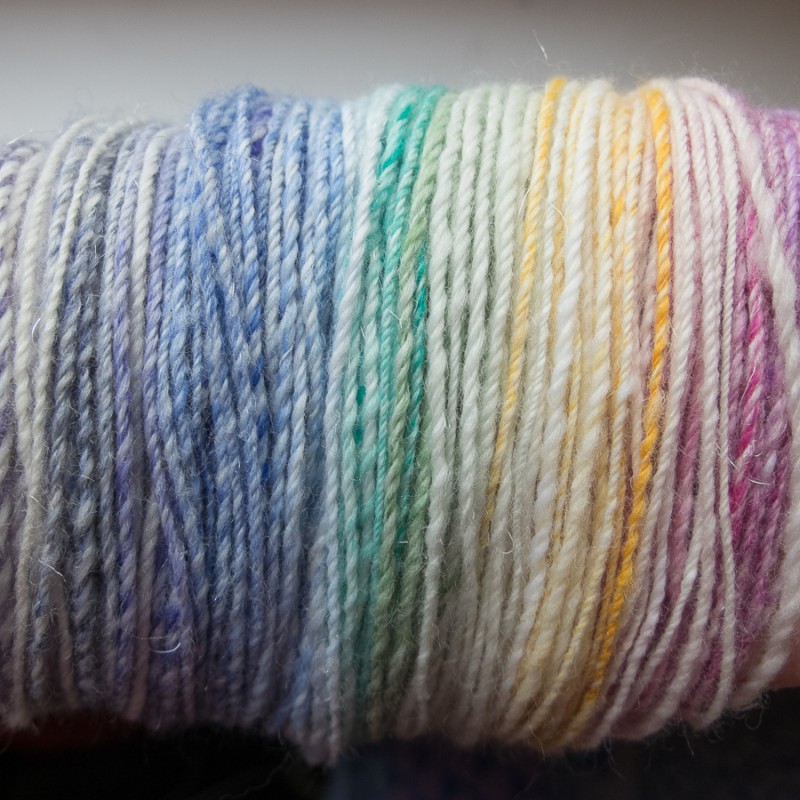 The thickness is quite even in general, but not so much that you don't see that it's handspun. I like it that way. If I want completely even yarn, I will just go to the yarn shop and buy some. The colour gradient works well and the n-plying makes the transitions very smooth. I measured and weighed the yarn, and it's 350m/105g, a nice sport weight.
The yarn is taking a bath right now. It looks so pretty under water, with the foam bubbles above it!