Yesterday I have done a little experiment with fibre! I have recently bought some inspiring stuff from World of Wool, and it was time to start playing with it. I always am a bit hesitant to just open a bunch of packages and improvise (I'm a bit worried that I'm not using it as efficiently as I should and that I will regret it later), but I stepped over the threshold and had fun instead!
I had this plan to create an ice pastel rainbow by blending some bright colours with lots and lots of white and some sparkle. So I made a plan. I was going for a slow gradient, so I decided on 14 rolags of about 7 grams each (totaling about a 100 grams). I thought that 1 gram per rolag should be colour (perhaps less would be fine, but my scale does not go under 1 gram). The rest, 6 grams, was going to be 4 grams of superfine undyed merino, and 2 grams of white faux cashmere (real white instead of just off-white). I would add super bright trilobal nylon to taste.
So I selected the colours and weighed off the fibre.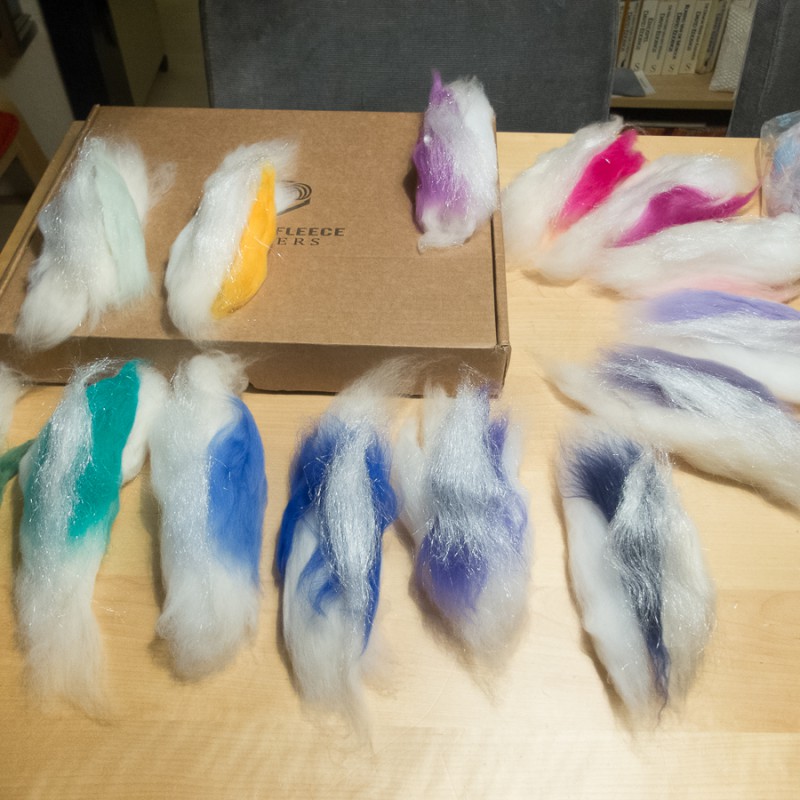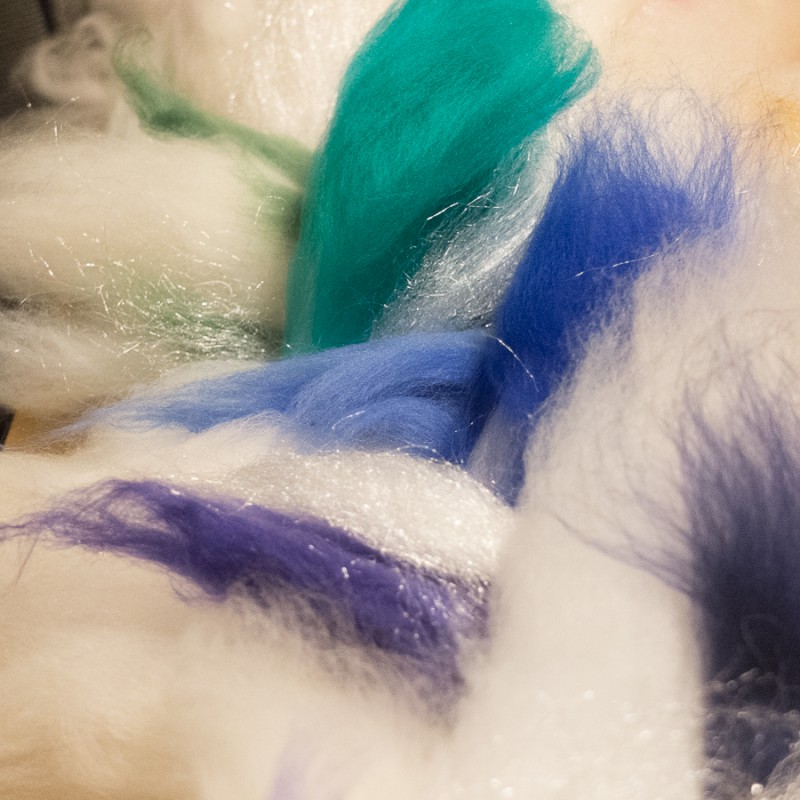 I could just put the fibres on the blending board and roll rolags, but that would not give me the crispy result I wanted. I was looking for more of a blend. And I don't have a carder, so I had to do some "carding" on the blending board. I will show you the process in photographs.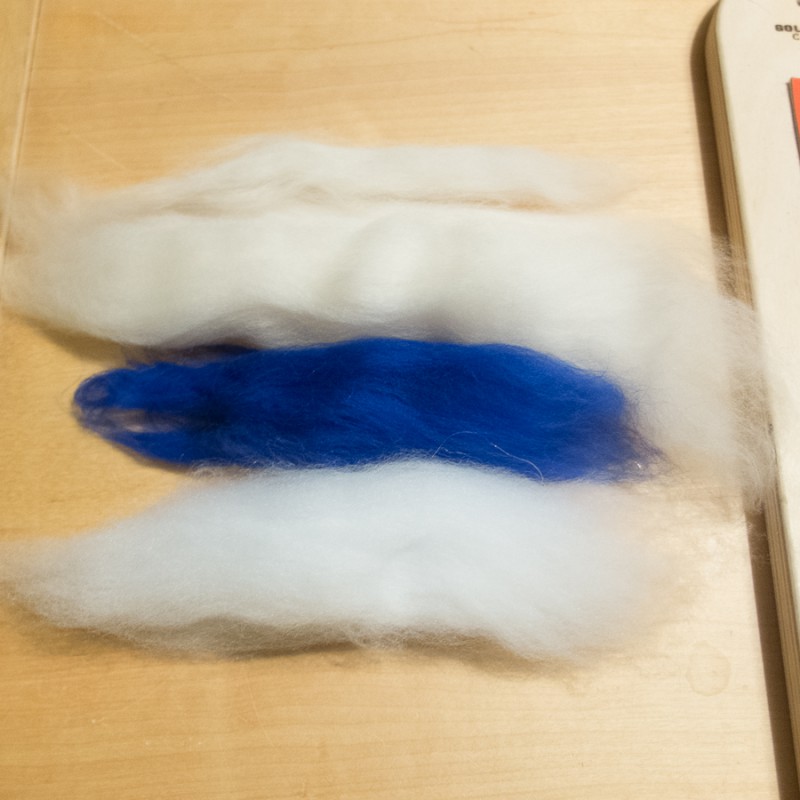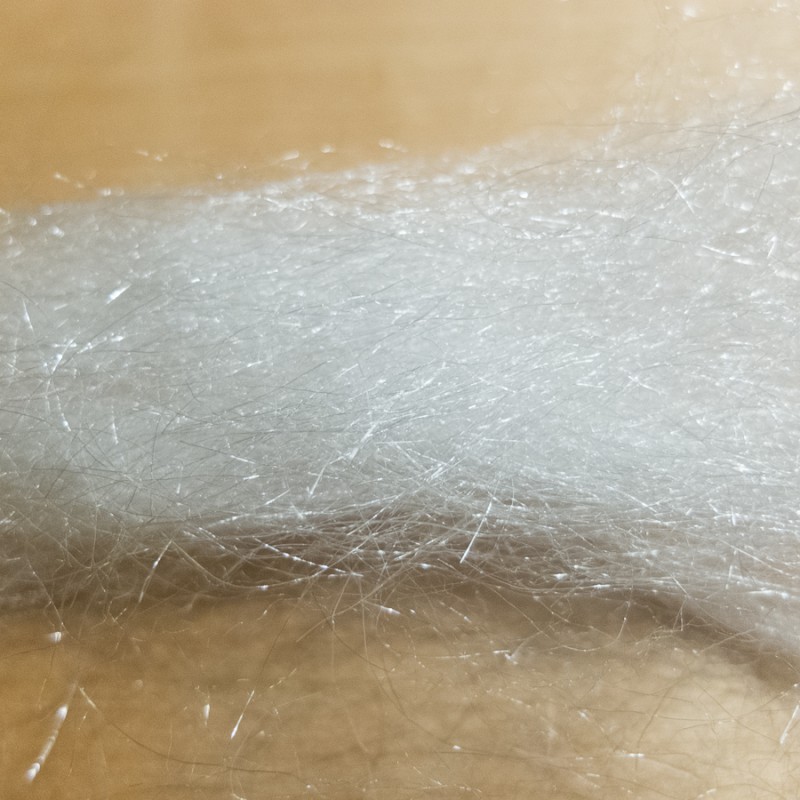 Put the coloured merino on the blending board randomly.

Add the undyed merino.

Add the faux cashmere.

Add some sparkles.

Brush it into the board.

Lift off the fibres from the blending board, and fold the batt in two, with the sparkles on the inside.

Randomly put the fibre on the blending board again. Put some sparkle on top, brush, and lift off the batt again. The fibres are blended more now.

Again, put the fibre on the board randomly, and add a third bit of sparkle. Brush well. You can now start rolling the rolag!

Remove the sticks from the rolag.

Repeat for each colour until you have a beautiful gradient!

Making these rolags took me almost two hours (including weighing the ingredients). Quite a lot of work, but it's nice to do. If I had a carder I could probably make these more quickly. I have decided to call this set Vorstboog (frostbow), because it looks like a frozen rainbow! The colour is still quite present. I think it would work with less than 1 gram per colour too.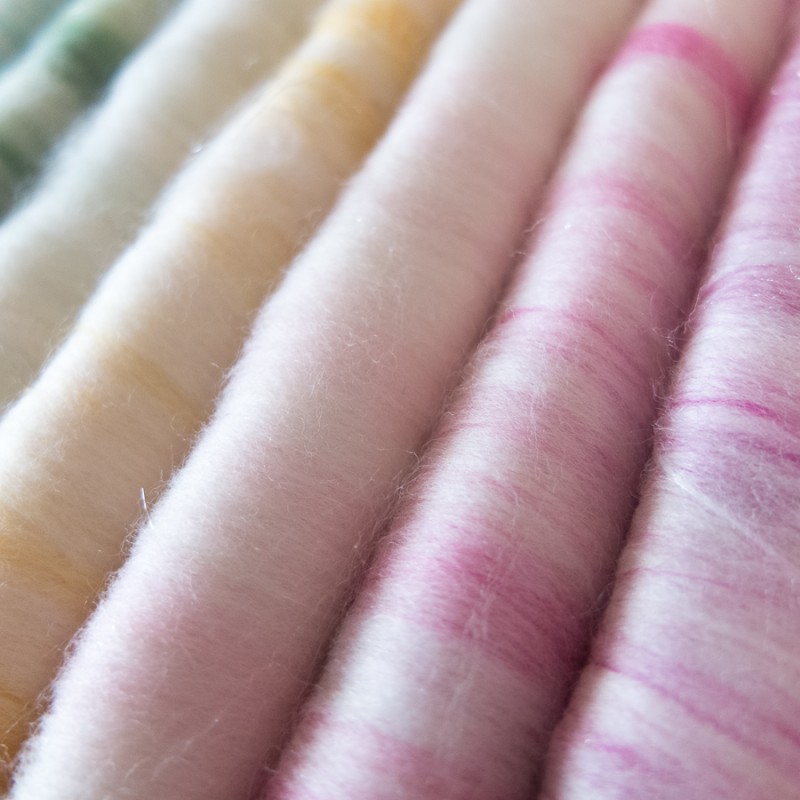 The undyed merino is almost white, not entirely, but fortunately it does not spoil the effect.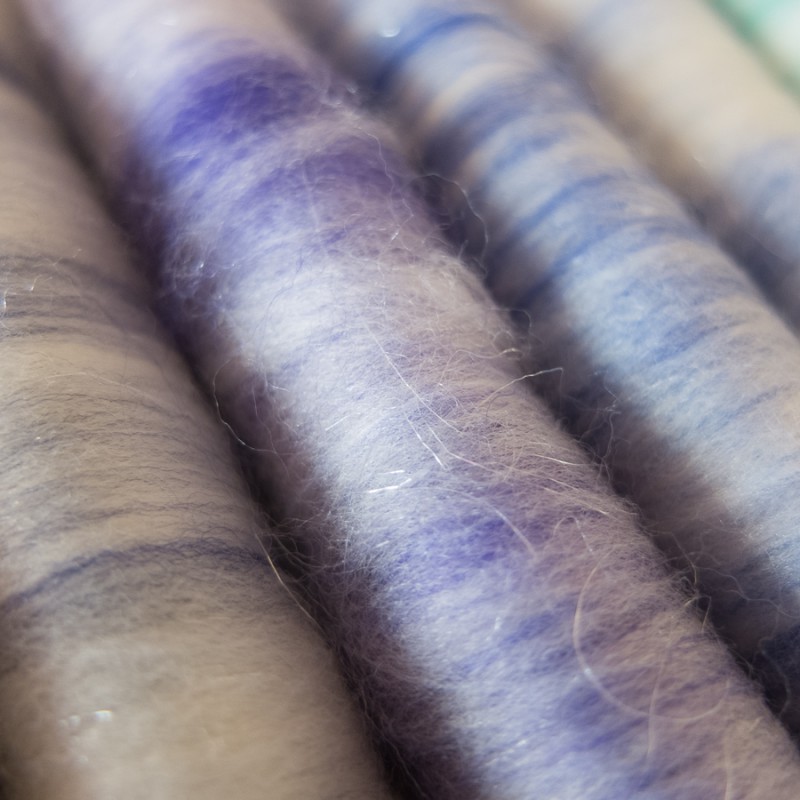 After making these rolags you will probably find sparkles in your house for quite some time. They do say that glitter is the herpes of the crafting world, right?