Yesterday I started a new drawing. This is the first new drawing project after my hummingbird postcard.
The reason I have not been drawing lately is that I planned to draw my cat Fiona with pastels, and then she passed away on September 1st. I miss her so much! The drawing of her is still in my head, and for a while I just could not focus on making something different.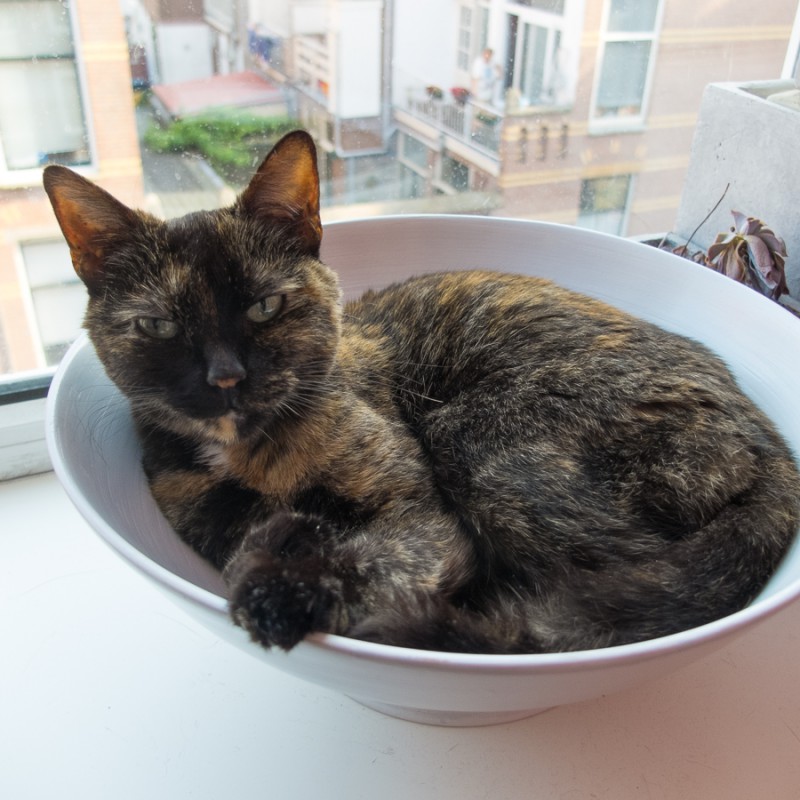 But lately I have felt the urge to start drawing something. And yesterday I finally put pencil to paper. Just for a short while, because it was already getting dark. A quick sketch, from the top of my head. No photos. And it was nice to do!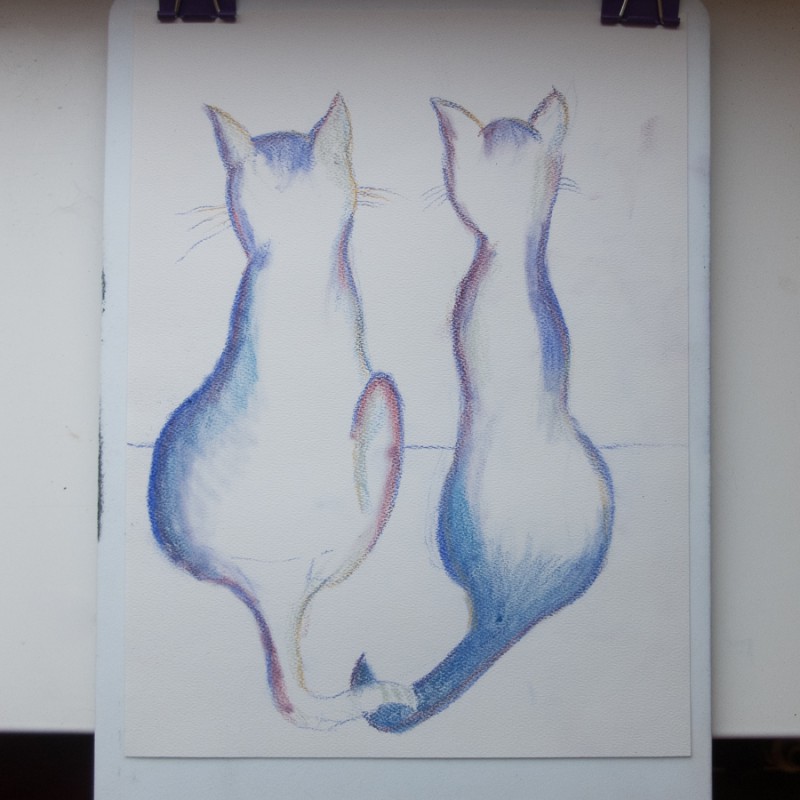 It is kind of a wishful drawing. The cats represent Freya and Fiona. They are sisters, and they were very friendly to each other initially, but after about three years that changed when they got spooked by a strange cat that entered our house. From then on, they merely tolerated each other. Fiona was also quite a bit smaller than Freya, and she was a bit afraid of her big sister. But in this drawing, they are together, and their tails touch each other.
When I looked through my pictures of them, looking for a good photo of Fiona, I found this one: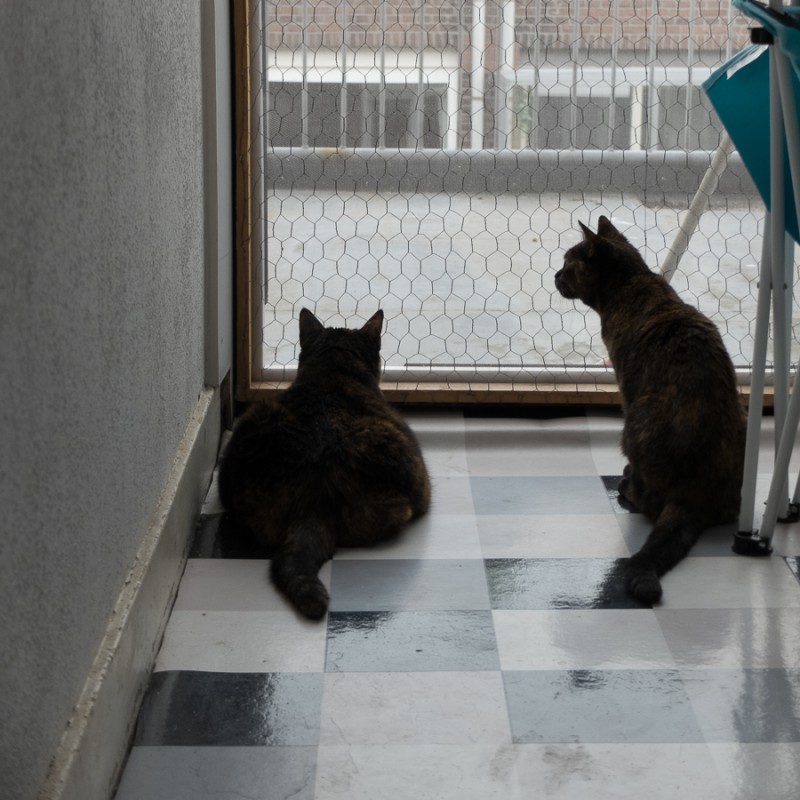 This was as good as it would get. They sort of trusted each other, but did not sleep together or baff each other. Here they are watching a pigeon that is sitting on the balcony.
I will continue working on the drawing in a few days, because tomorrow a friend is coming over for Oud&Nieuw, and I won't have time then. I may pick up the pastels to add some more colour. I'm drawn towards making a nice combination of blue and gold, with bits of red, white and black, for the cats, but I don't know what kind of background there will be, if any. Although I do kind of like the white cats too…