Last Saturday my parents came over to celebrate my and my father's birthday together. We had a really good time! We went to Ikea to get a new lamp for our living room, and we went out for dinner in a cozy little restaurant close to where we live. But most importantly, we enjoyed each other's company.
I had ordered some flower bulbs for my father, but unfortunately they did not arrive in time (they still haven't arrived, stupid mail carrier!). So I made him a placeholder present: an origami octahedron. It is made out of 12 separate sonobes (each made out of a square sheet of paper). I used a paperclip to attach a silk cord to it, so they can hang it somewhere.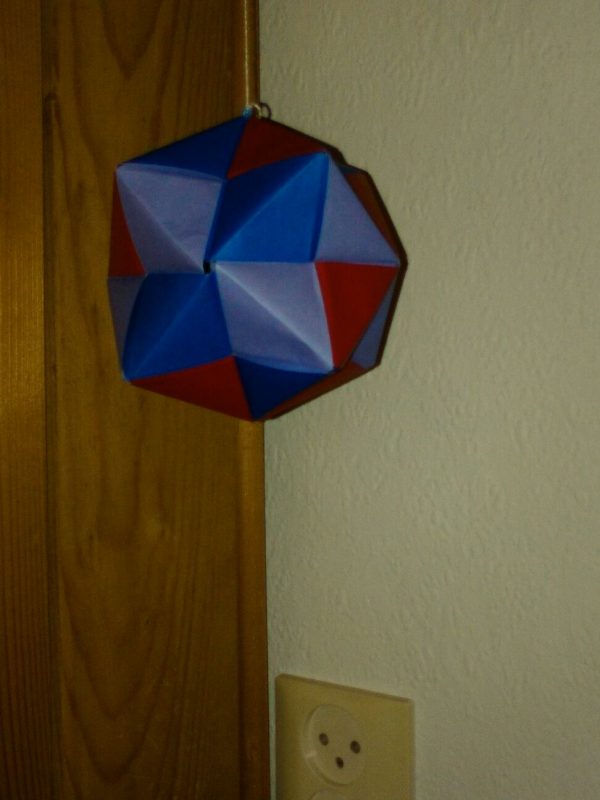 My parents brought me a present too: a blending board from Golden Fleece Carders! It's the fine variant: 108 TPI, and I've been playing with it yesterday. It's fun and not that hard, although it is hard work to draft the rolag through the fine raster.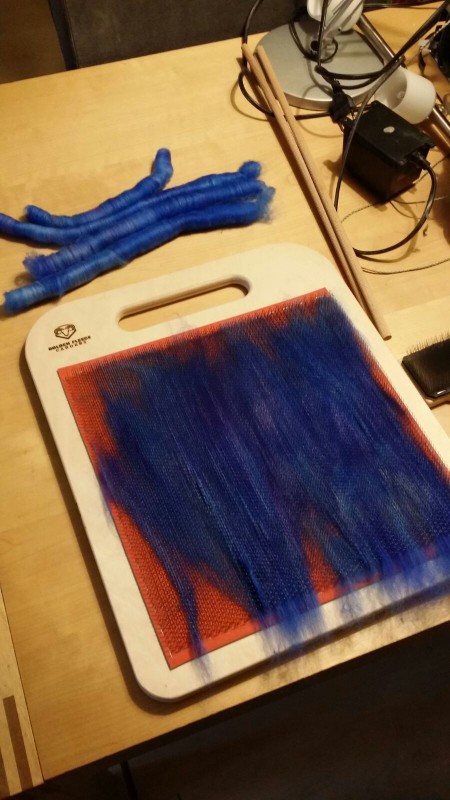 It went quite fast, and before I knew it, I had blended 50 grams of merino with 50 grams of silk, resulting in a little suitcase full of rolags!
I've started spinning them last night, and it feels quite nice to spin from a rolag. It is easier to keep the singles even this way. And I love the colours!