The SAL with Smaug has been running from March 9 until yesterday (April 30). I've been spinning along, and I'm surprised by how quickly one can spin on a supported spindle. My original plan was to spin the two fiery Nunoco batts, but I finished those at the end of March already. I ended up spinning a braid from Tibbe as well, and a braid from The Homestead Hobbyist, and two more Nunoco batts!
The first project was the Nunoco Kasbah batts. I've spun it on my MirkwoodArts spindles plus a TwistedGrain Contingency and a Phil Powell Russian. The resulting yarn is a 2-ply gradient, 836 meters/100 grams, so a real lace weight!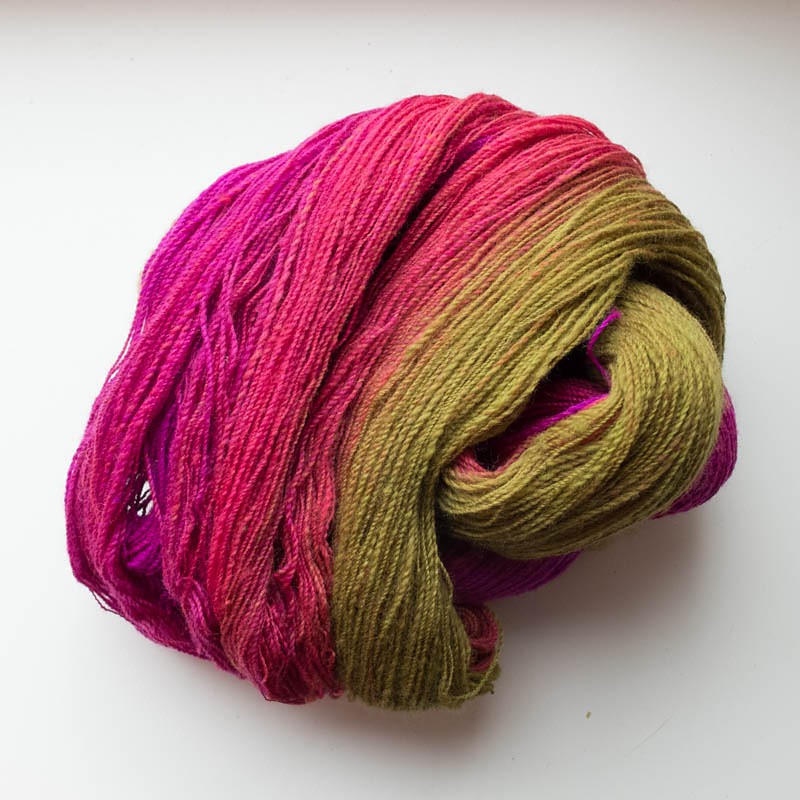 The next project was a Tibbe braid in gorgeous teals, blues and purples. I really enjoyed spinning this Polwarth! The resulting yarn is a 2-ply lace weight too, a bit thicker at 680m/94g.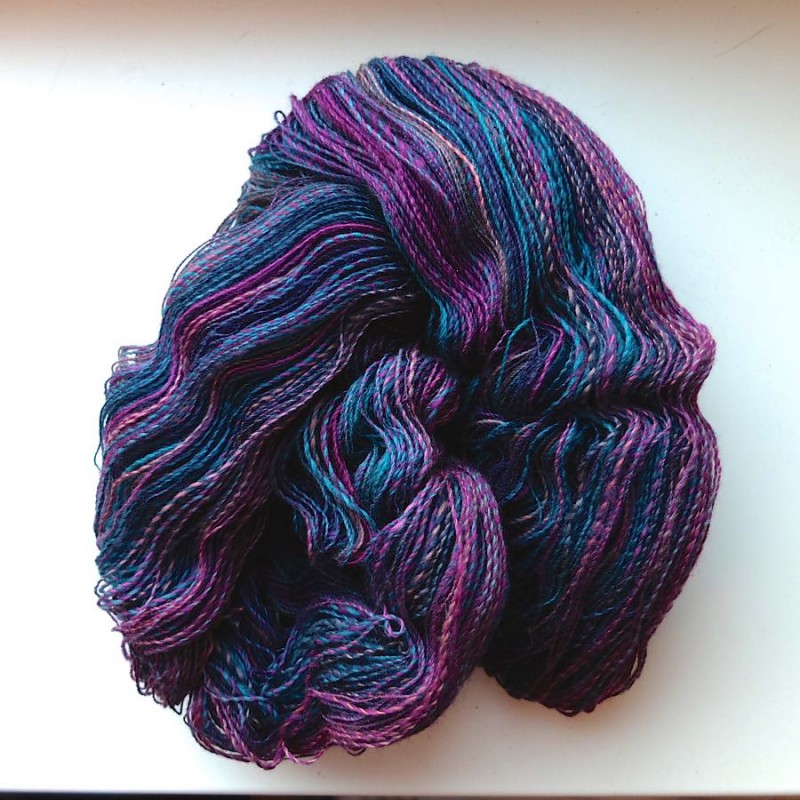 There was still time, so I picked up another braid, this time from The Homestead Hobbyist. BFL this time, and a whopping 120 grams of fiber. I decided to navaho ply this time, ending up with a light fingering 3-ply at 580m/120g.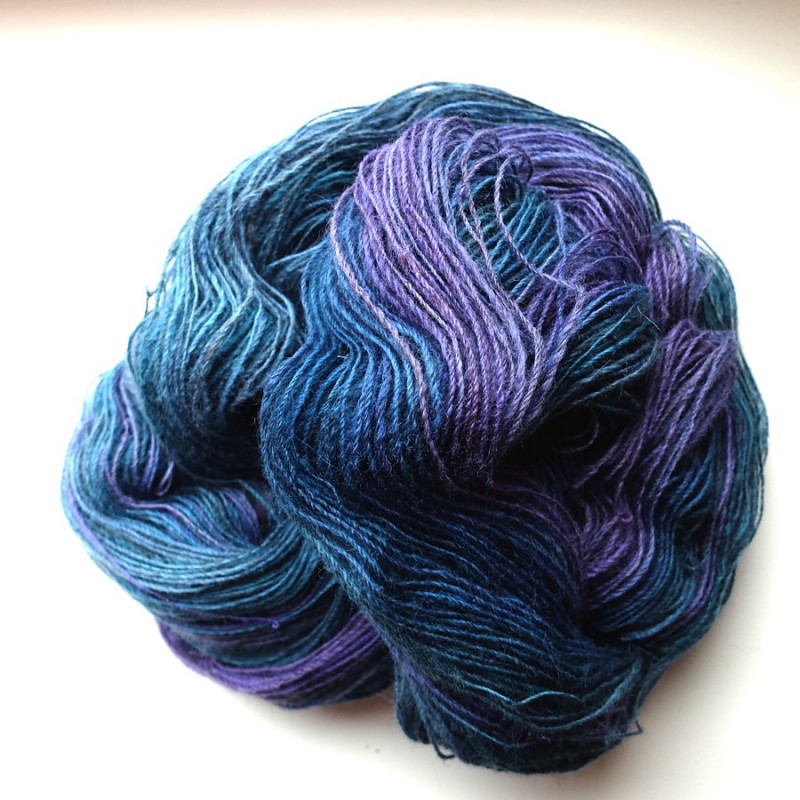 I still had a couple of days until the end of the SAL, so I picked up a beautiful batt from my Smorgas box: 56 grams of Orchid (merino and silk). I spun a bit thicker this time and ended up liking the singles, so I haven't plied it. I still may do that, depending on what I want to knit from this. The skein is 507 meters of singles.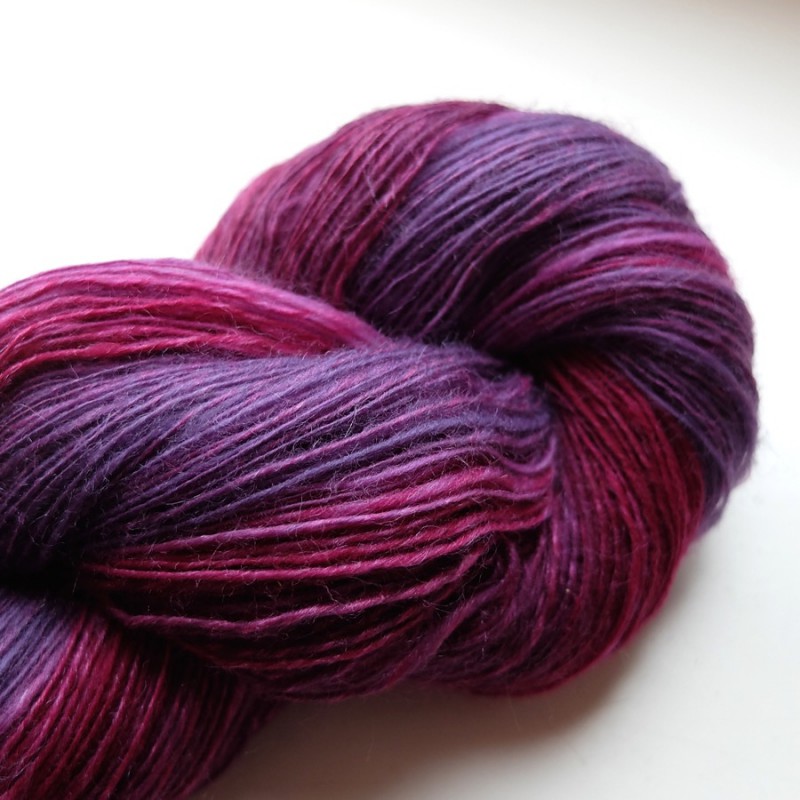 I still had two days left, so I thought, why not? I picked up the other 50g batt from the Smorgas box in the Willow colourway, and spun that the same way. I ended up with 485m/50g of singles.You can't really see the sparkle in the picture, but there is golden Firestar in there!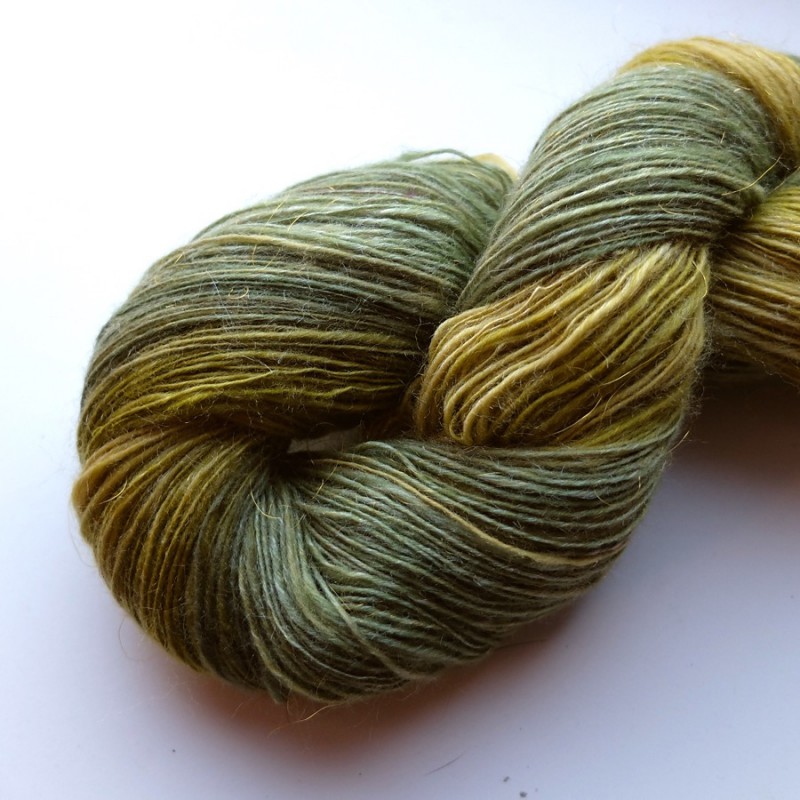 I may combine these two skeins at some point for colour work.
This SAL was a lot of fun, and also very productive. All in all I've spun almost 6 kilometres of yarn in about seven weeks! I've also gotten better at supported spinning, and I think that supported spindles are now my favourite kind of spindle (followed closely by Turkish spindles).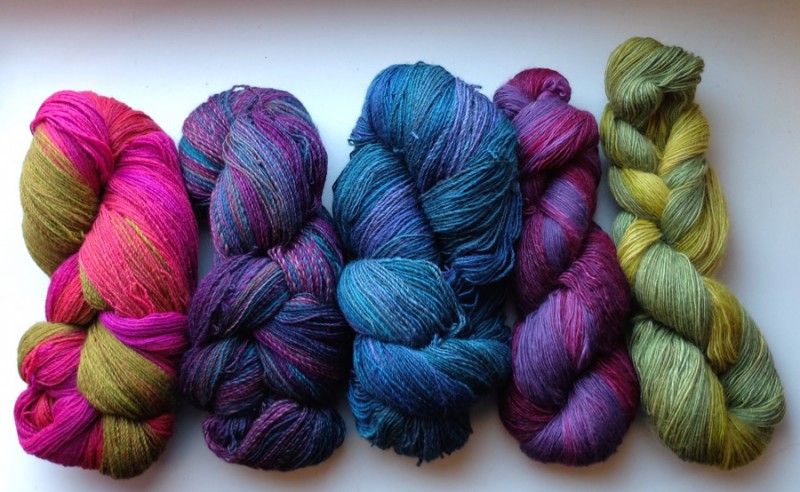 Next month will probably be more about knitting than spinning. I'm already pondering what to make with all this pretty handspun.