Today I received my Capar Medium spindle. Its whorl is made of teak, and the shaft is maple. It weighs 17,5 grams, which is a very nice weight for its size. As the spindles from Wayne Capar are not well-known (yet), I will again offer a small review and make some comparisons with spindles of some well-known spindle makers.
The Capar Medium is very pretty, its arms are sizeable but not clunky, overall it looks very elegant. It spins beautifully, of course, well-balanced and light.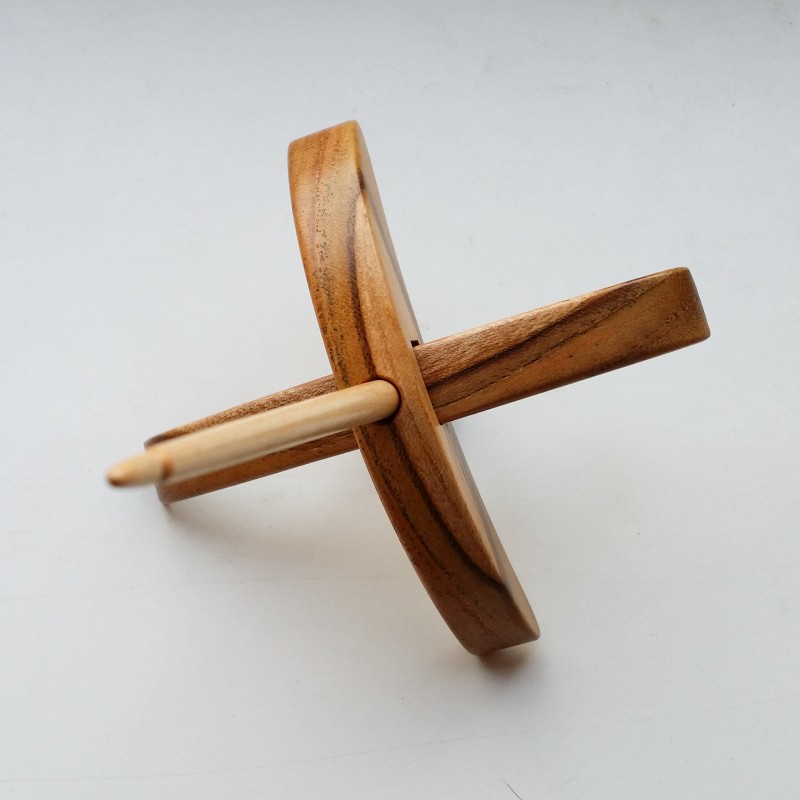 I've compared the Capar Medium to a couple of spindles that I own, first up: the Capar Small.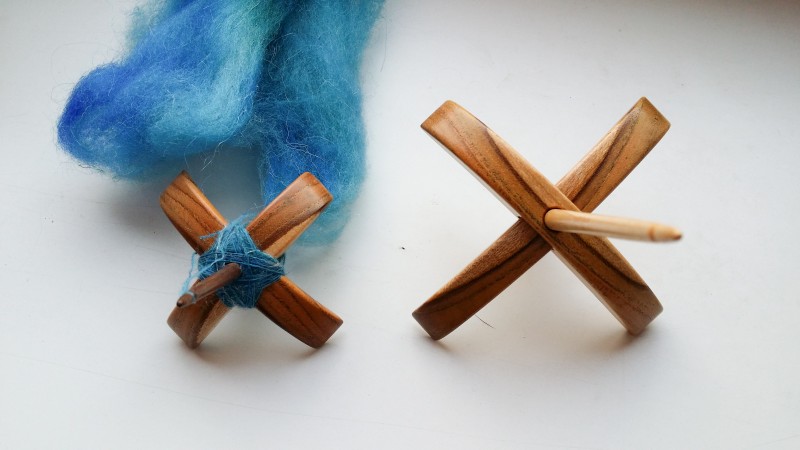 Then I took out two of my Jenkins spindles, a Delight and a Lark. The Capar Medium falls somewhere in between, having similarly curved arms as the Delight, but with the slimness of the Lark. The placement of the arms on the shaft is a bit lower than on the Jenkins spindles, especially the Lark.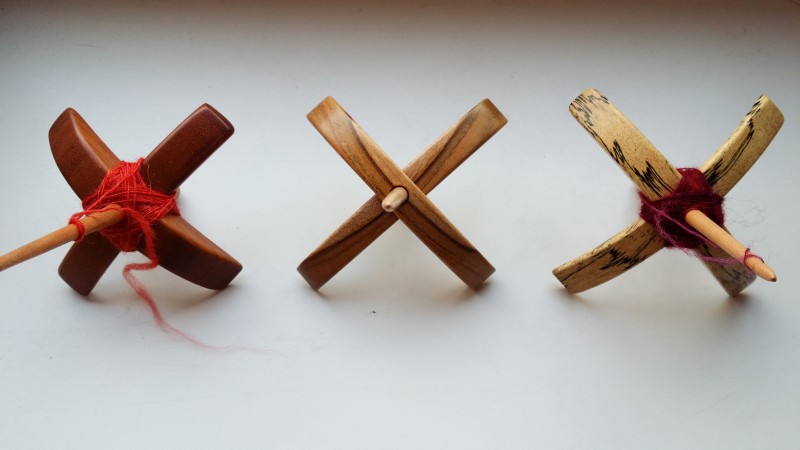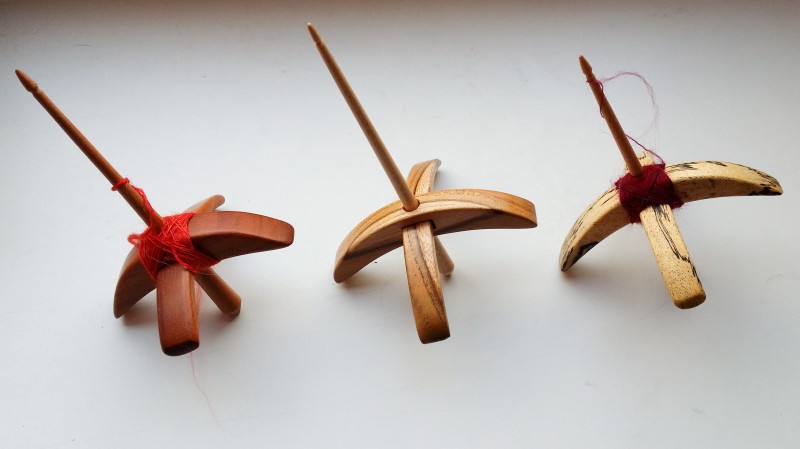 Then I took out my Enid Ashcroft spindles, and the Capar nicely fits between the Mini and the Mindi.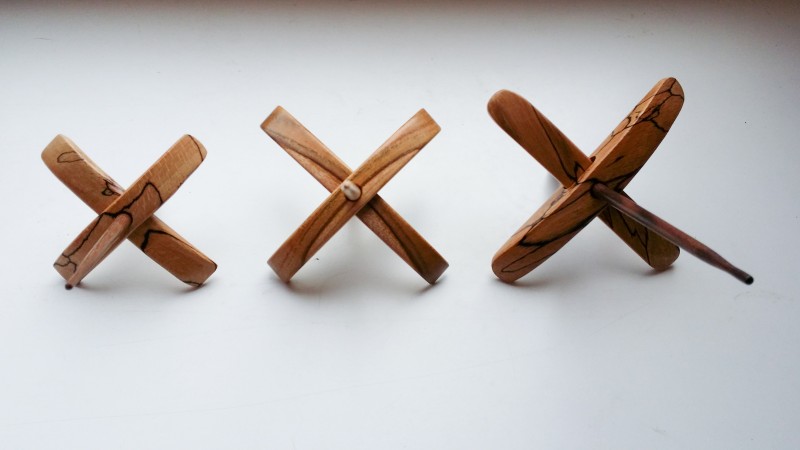 This spindle didn't disappoint at all, but I already expected that after receiving the excellent Small last week. I'm very happy with these spindles, and I think Wayne Capar deserves some recognition for his great work. I can highly recommend his spindles!