Every year, on April 1st, it's international Flash your Stash day. Time to get all those pretty yarns out of their boxes and bags, and lay them down together for a family picture. I did so last year, which was my first time, and this year was the second time. A lot has happened in between, I bought new yarns, sold some, gave some away, swapped some, and got some as presents. I'm pretty happy with how my stash is right now, and despite the overwhelming looks of it, if I knit about twenty projects per year (during the last one and a half years I've had an average of thirty/year), I will run out of stash in seven years. So, I suppose I have enough for the biblical seven meager years that might come

Enough talking, we want pictures! First, I'll show what my stash looked like one year ago: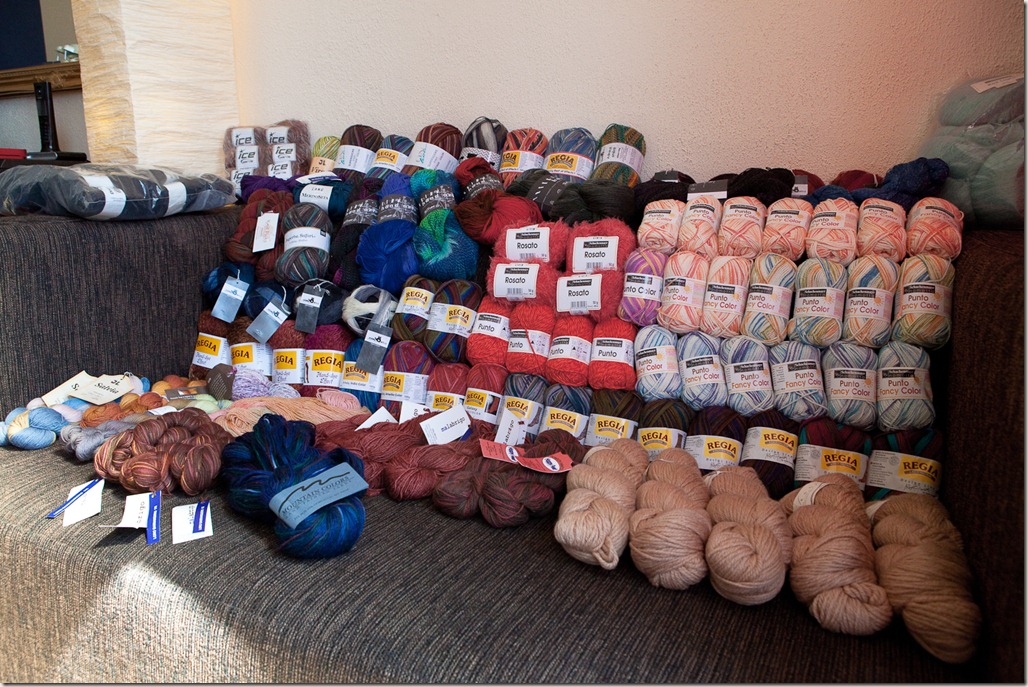 Most of it has been used. The front row has become a sweater, a cardigan, a shawl, and some of the yarns have been given away or traded.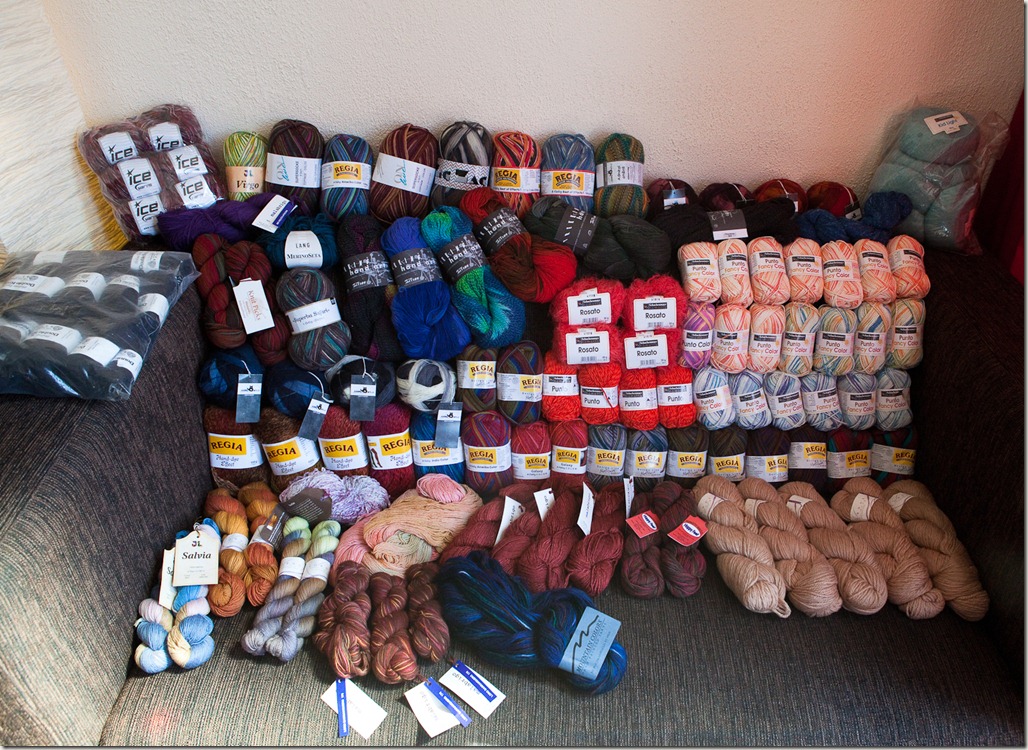 It's not very much, but at this moment I had only been knitting for about half a year. Part of it is still in my stash now.
This year's pictures are a whole lot more impressive: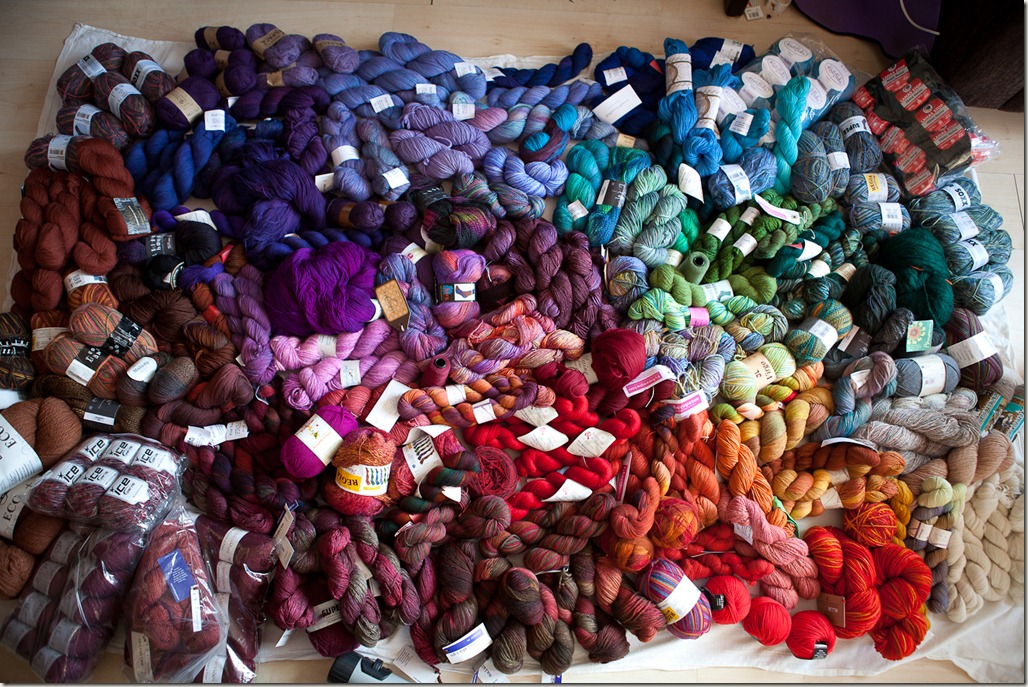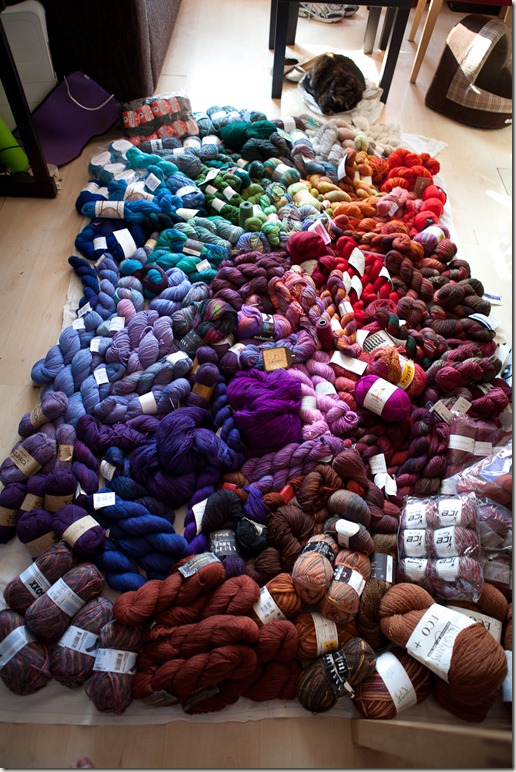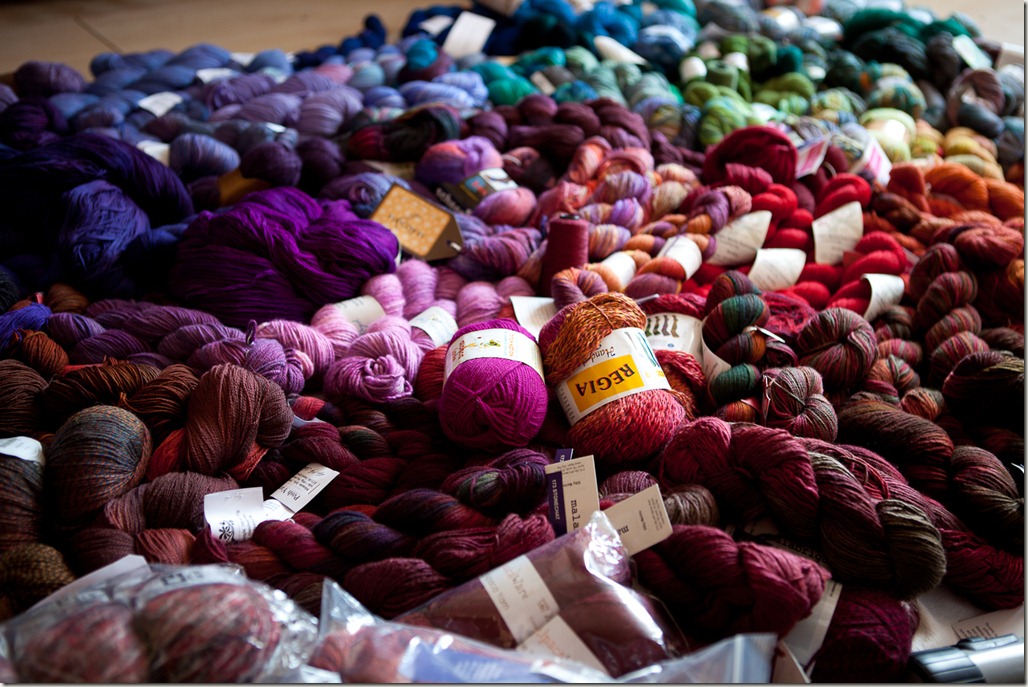 It's clear that I love all colours, and that I have a slight preference for the red/purple spectrum. Anyway, it's quite different than last year! What will 2012 bring?